I finally found my box of Valentine's Day stuff!!! You see, I could remember last year putting the Valentine's Day stuff away in a special place where it would be extremely obvious and where I would not lose it.
But when this year came around, I just couldn't figure out where that special place was. So anyhow, to make a long story shorter, I found it!
Now, I don't have a ton of VD stuff to decorate with, but I do have some vintage Valentine cards from the late 30's and early 40's.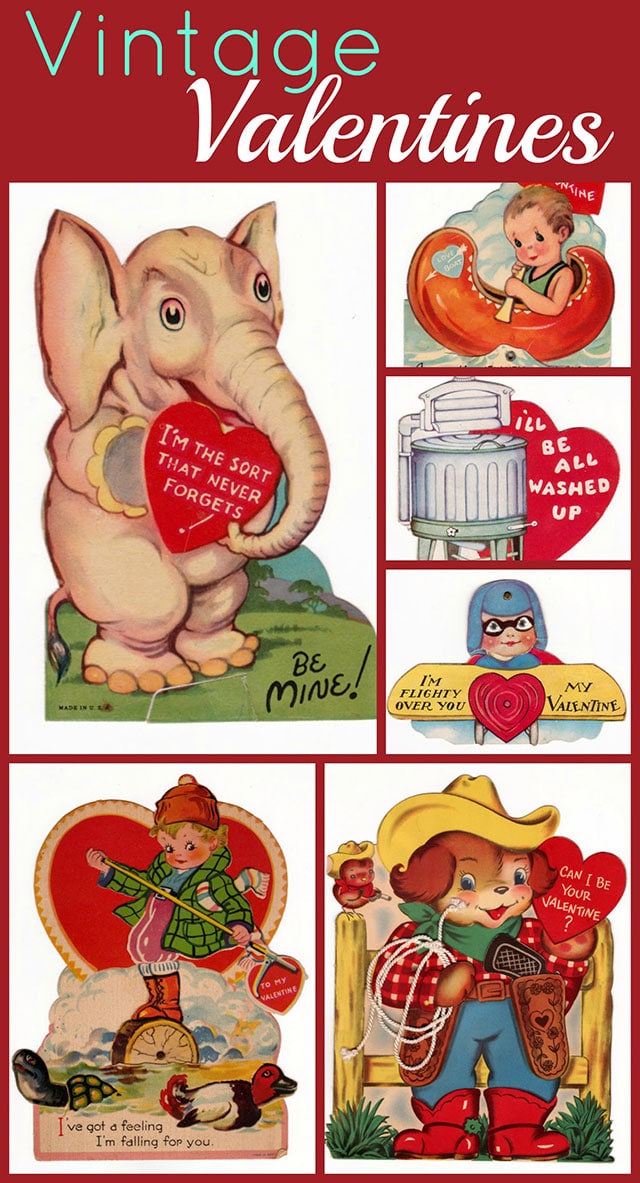 I bought most of them on eBay a few years ago and they actually have the dates written on the back of them. I'm thinking the kid's Mom was an organizational nut, because I can't see a little kid writing dates on the back of his Valentines.
I know, Valentine's Day is almost a month away, but I wanted to post them early in case you wanted to use them for crafts and such.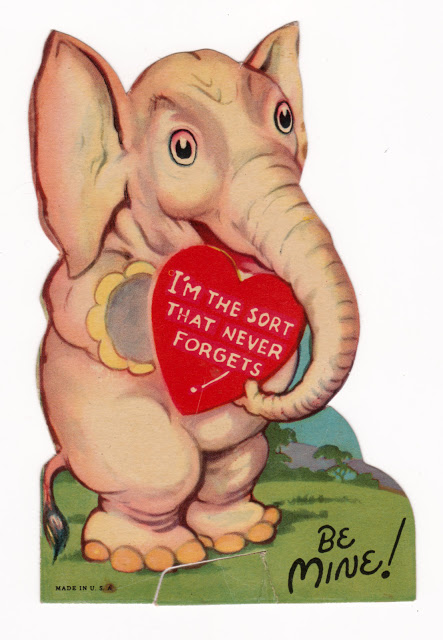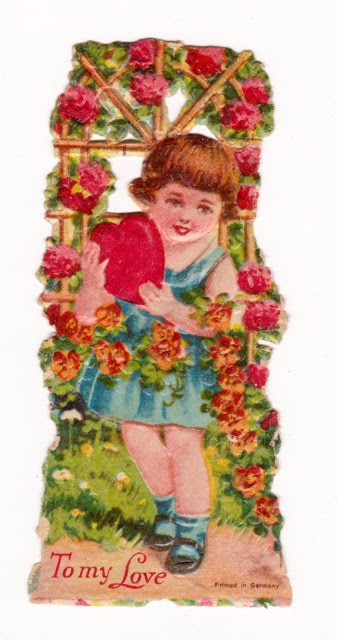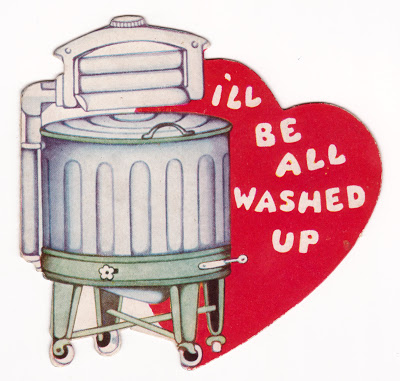 I have read this card ten times and I still don't get it. Maybe it's a 1940's thing, but I don't think I would be thrilled if someone wanted to "shine me up"!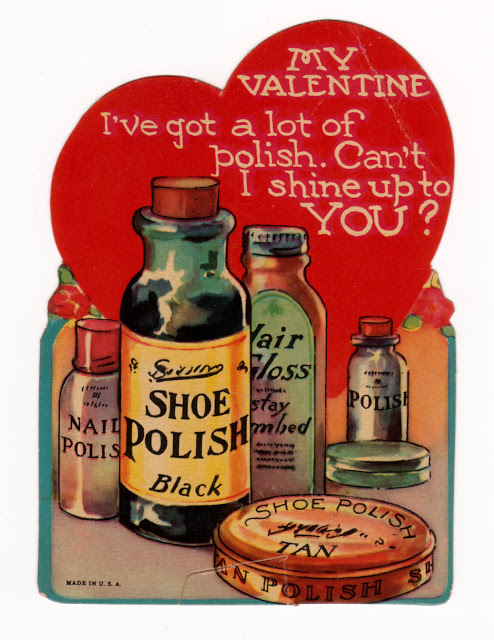 These are all mechanical cards (moving parts):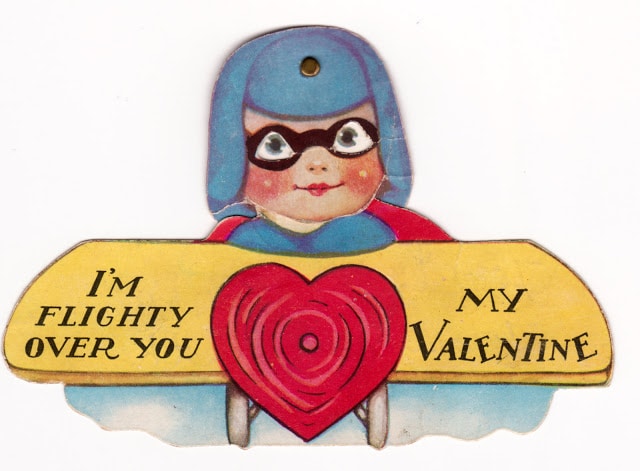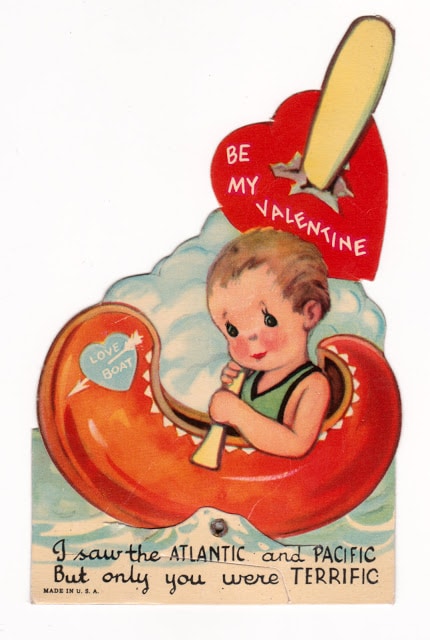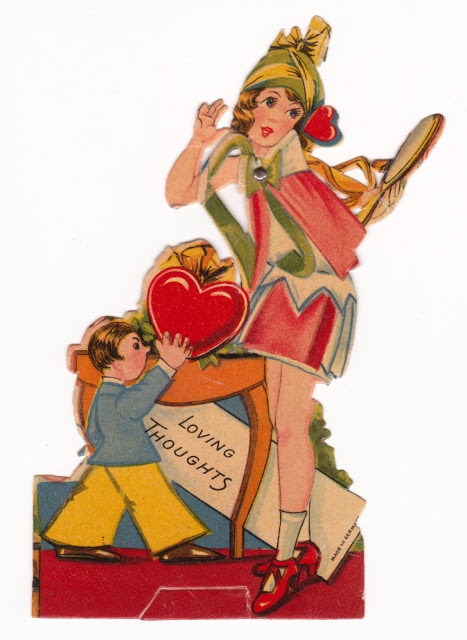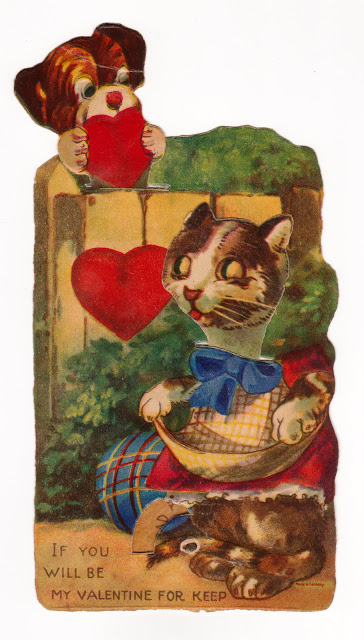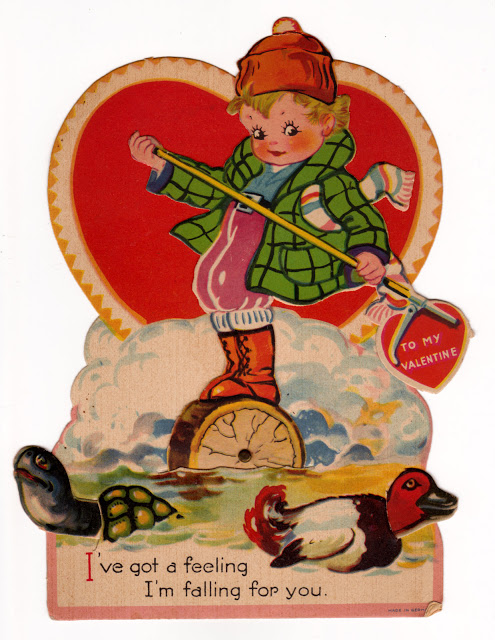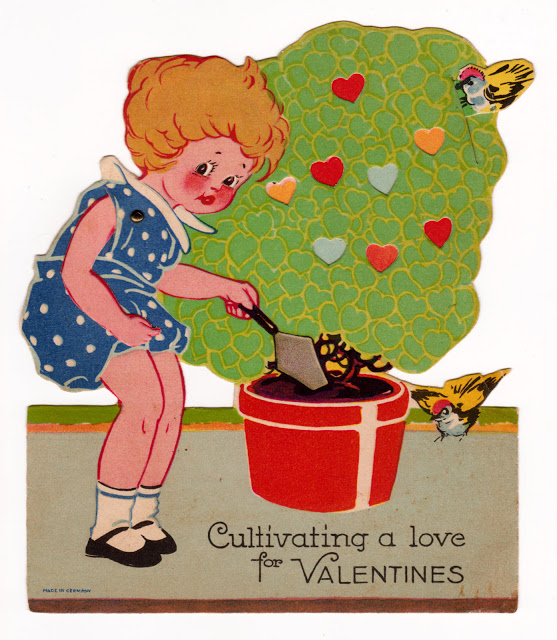 This one is one of my favorites, although not technically a mechanical card. The lasso is real rope and the gun is removable.