A few months ago I bought this vintage Versa Fold n Roll table for $5.00 at a church rummage sale .
It's sort of cool because you can transform it into a couple of different variations of itself.
Some people thought I should spray paint it or refinish it, but I'm pretty much of a chippy sort of girl.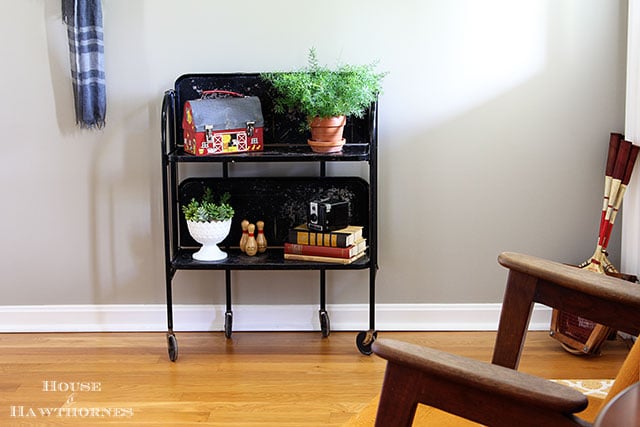 I like my vintage items au naturale I guess.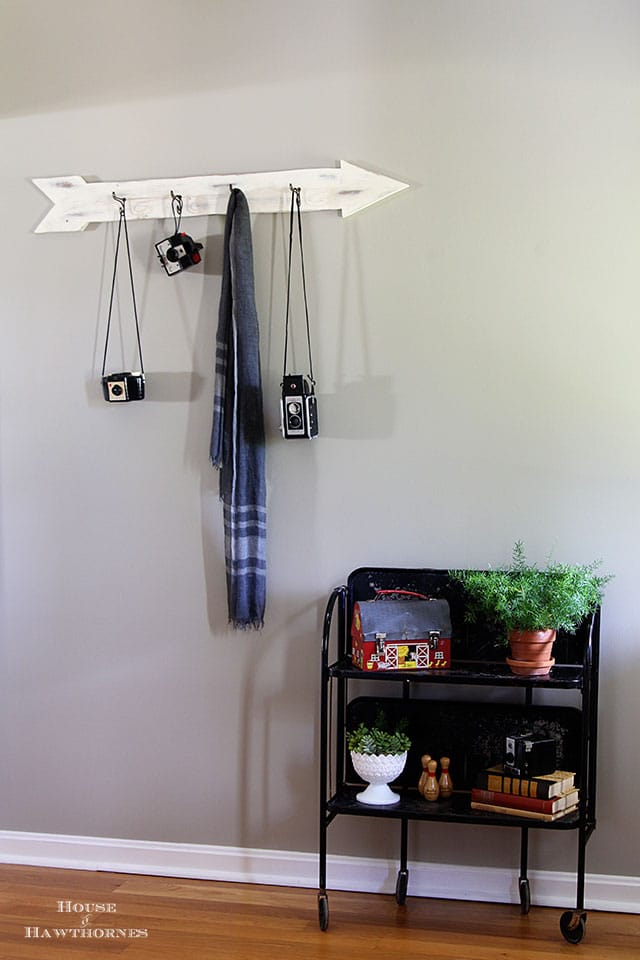 So I just cleaned it, waxed it up and left it in all its rusty, "I've had a hard life" glory.
It makes the perfect display space in my office or here in my hallway.
She looks pretty good all rusty and chippy I think.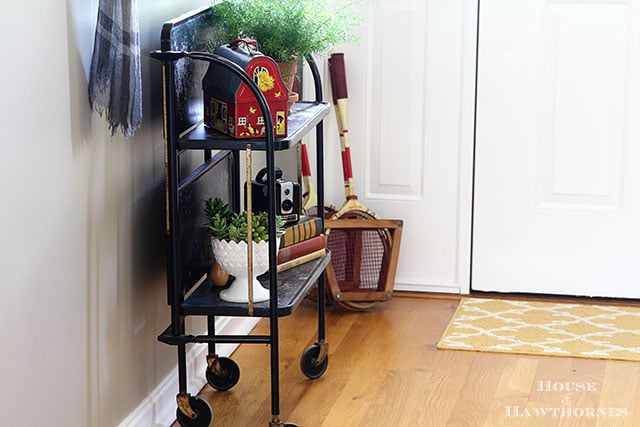 You can see how the Fold n Roll table looks with a garden theme displayed on it in my post titled Vintage Style Garden Decor.
Other Posts You May Enjoy:
Colorful Summer Home Tour
Antique Farmhouse Kitchen Cabinet
Vintage Farmhouse Storage Ideas