Back in the 1940's and 1950's many homes had Lionel trains circling the tree at Christmas. It was a much more common thing than it is today.
There were no ipads, video games and Netflix to occupy a kid's time, so seeing an electric train under your tree on Christmas morning was a HUGE deal.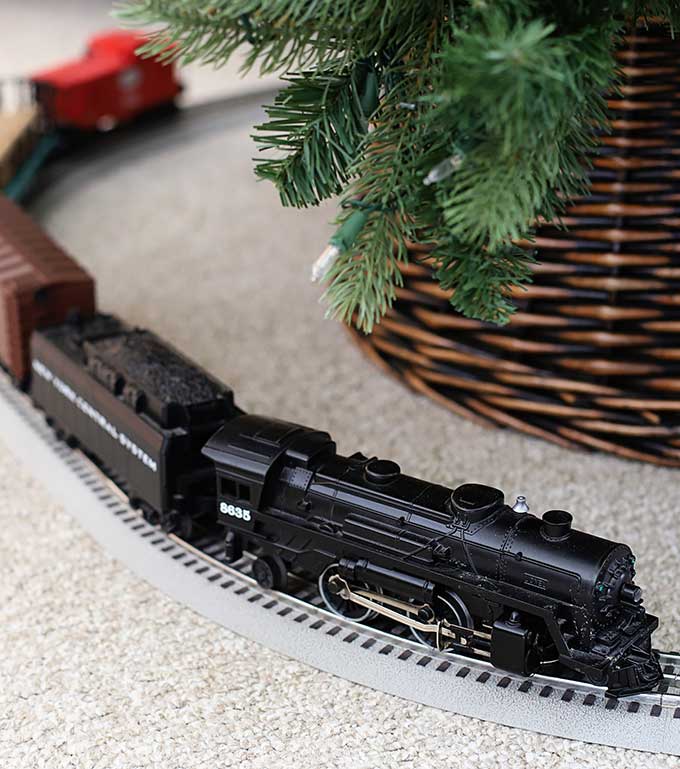 It might rank right up there with a getting a Red Ryder BB Gun from Santa!
And you won't shoot your eye out.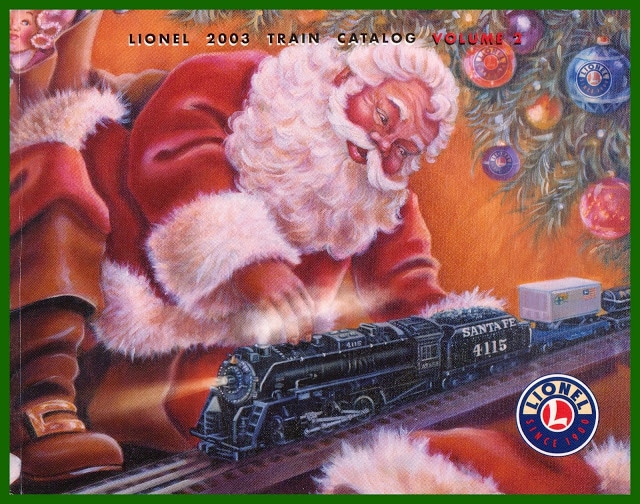 So for me being a teeny tiny bit nostalgic and ever so slightly into vintage things (understatement?), I asked Santa to bring my son a Lionel train for Christmas one year.
It was a big hit that year and we've used it around the Christmas tree ever since.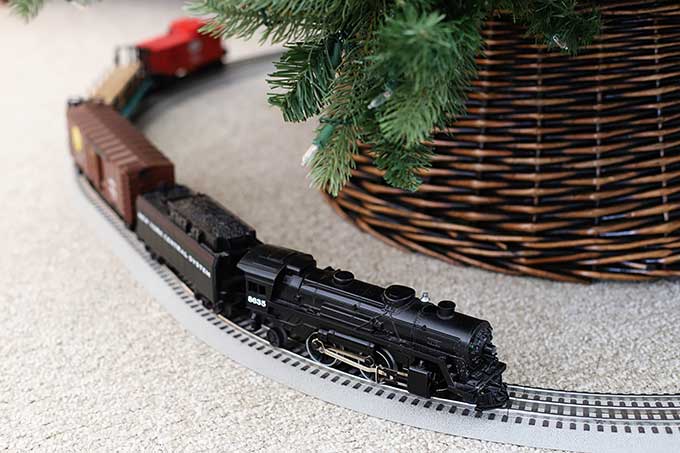 Sure, we used to put the train set up at other times of the year and at one point even had it up semi-permanently, but since my son is 20 years old now, it's now sadly just a Christmas event.
Santa picked the New York Central line for my son that year because my husband is from New York, but there are many different lines and styles available.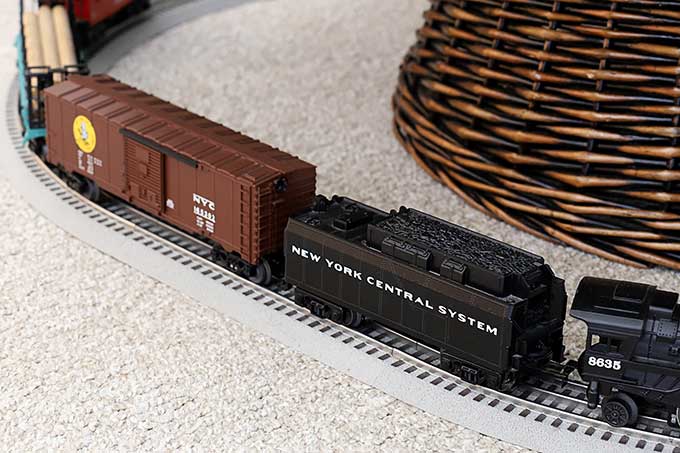 This one came with a iconic red caboose, which was sort of important to me, since it reminds me of the trains that would drive through my hometown as a kid.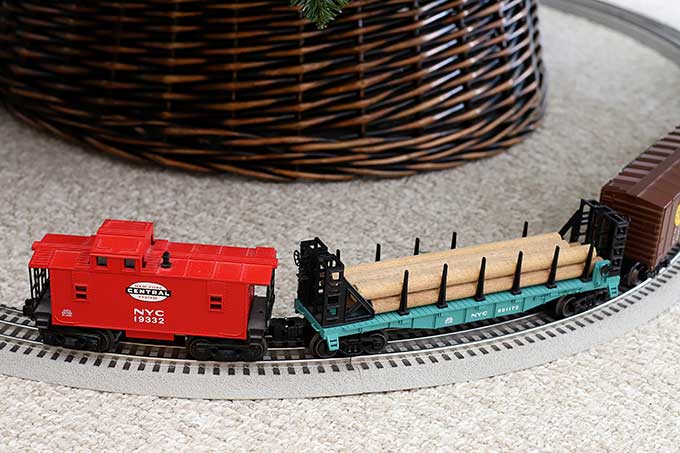 Sadly, I don't think many "real" trains have cabooses now. Modern technology made them sort of obsolete.
If you wonder where a girl gets interested in Lionel Trains, it is because my Father had a HUGE model train collection.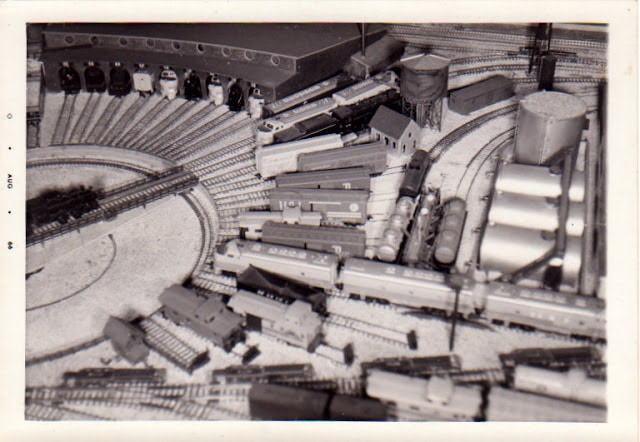 It had an operational turntable and a roundhouse (garage) for the trains.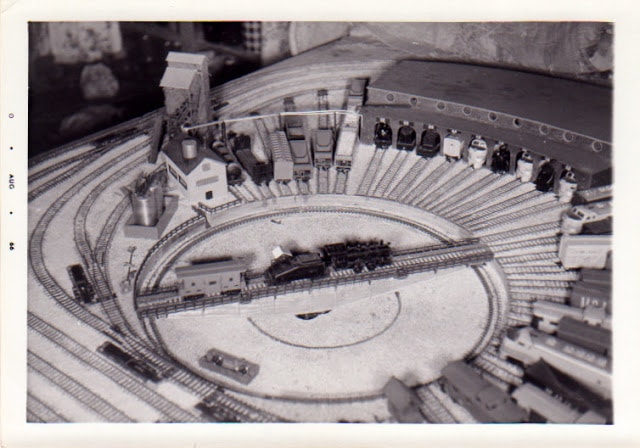 The display took up approximately ¼ of our basement. Occasionally my Dad would set up a train around the Christmas tree, but it was sort of a moot point since we had the massive collection in the basement.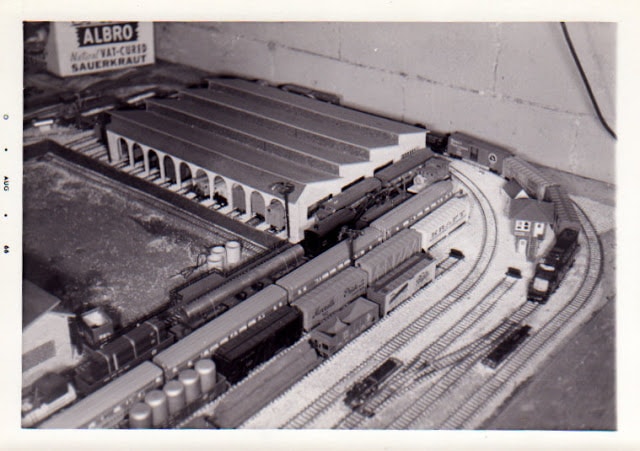 So if you have any little boys (or girls) on your Christmas list, think about buying a Lionel Train set for them for Christmas.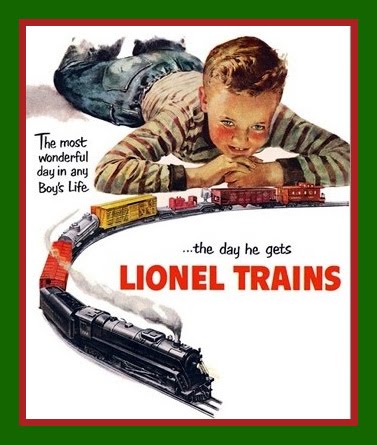 It's the most wonderful day in a boy's life (or at least that's what the ad says)!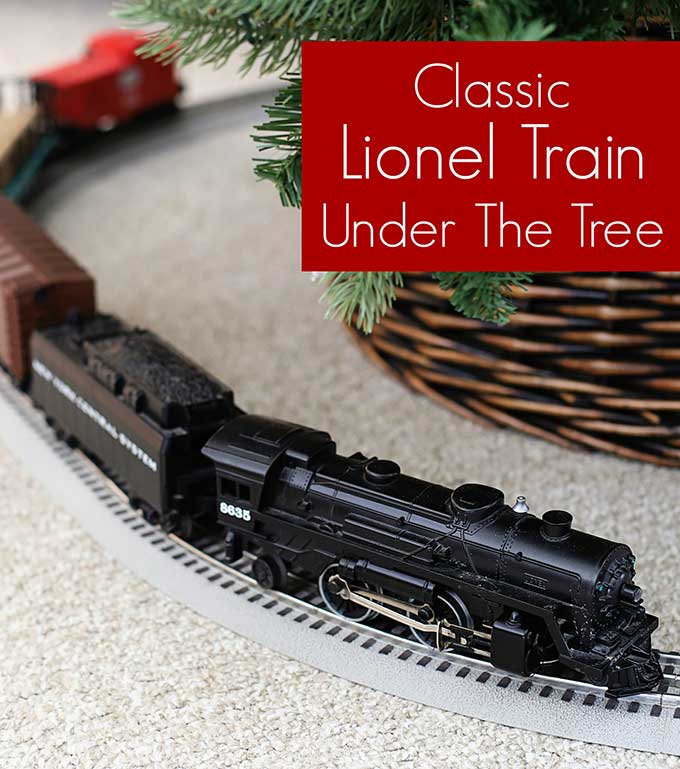 Where To Buy Lionel Trains:
(This post contains some affiliate links for your convenience. You can read my full disclosure policy here.)


Other Post You May Enjoy:
5 Iconic Vintage Christmas Decor Items
Christmas Home Tour: Thrift Store Decor Style (Vintage)
Retro Handmade Christmas Diorama Ornaments