Welcome to the home that Uncle Sam threw up on.
In a good way.
I started a little late in my 4th Of July decorating, but once I started, I had a hard time stopping.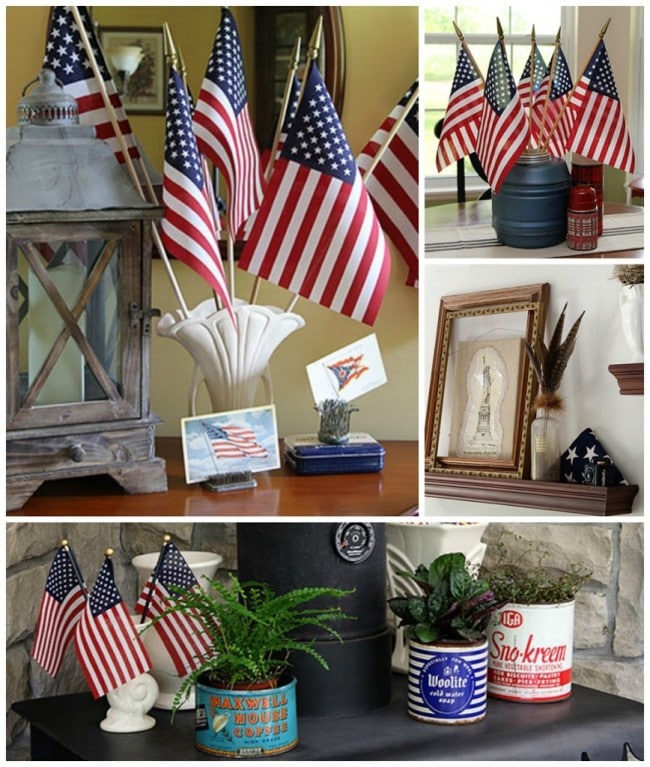 In the kitchen dining area I used some flags in a vintage thermos as a centerpiece on the table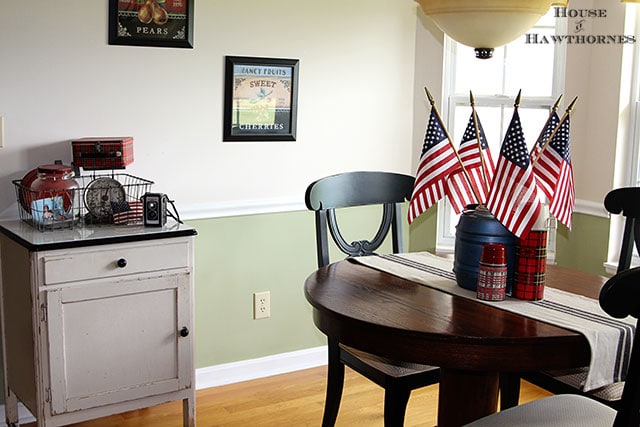 and on the cabinet I created a 4th Of July vignette using a wire basket and a vintage scale.
The glass jar has a vintage 4th Of July postcard image in it.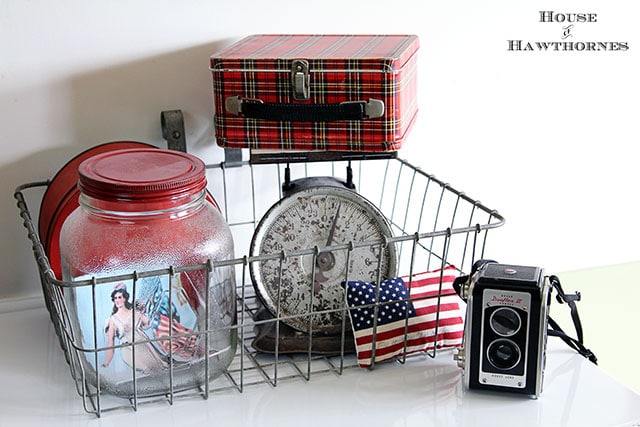 One of my favorite ways to create INEXPENSIVE holiday decor is to print out vintage postcard images and place them around the house. Easy, peasy and quick!
You can find additional postcard images you can print out at my 4th Of July Vintage Postcard Printables page.
More flags are placed in a white ironstone vase and the Woolite and Sno-Kreem (shortening) tins make a easy pop of patriotic color!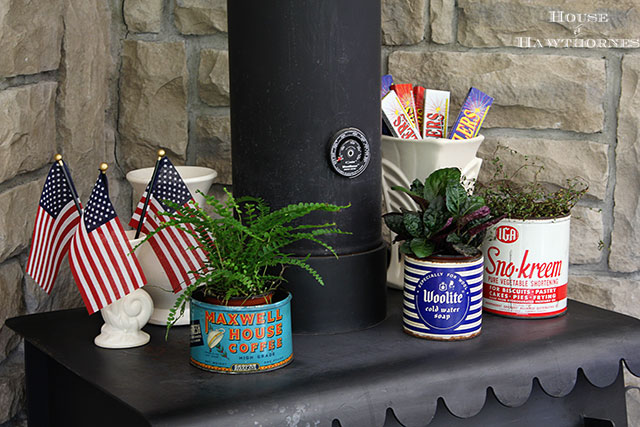 And let's not forget my hands down, favorite 4th Of July decor item - SPARKLERS!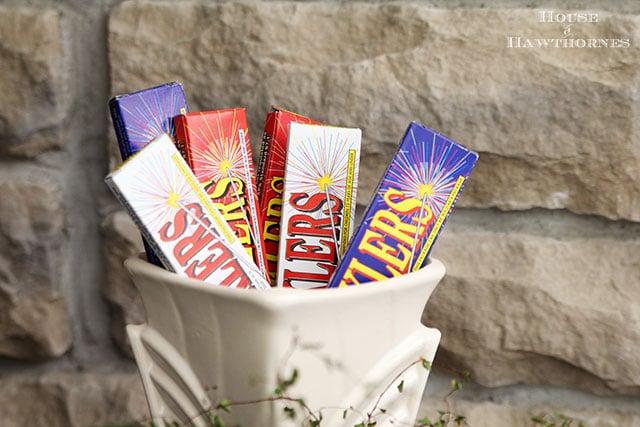 They're cheap plus I keep the boxes from year to year, so I always have some to toss in a vase or throw on a table for INSTANT 4th Of July decor!
A folded flag on a shelf along with an old Statue Of Liberty print add to the patriotic theme.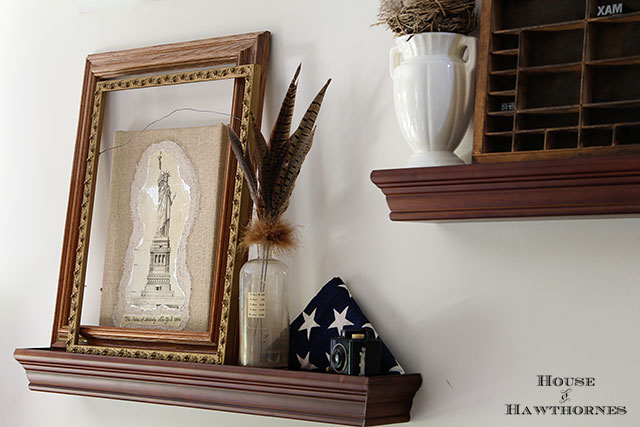 I even use little flag toothpicks to add some festive decor here and there.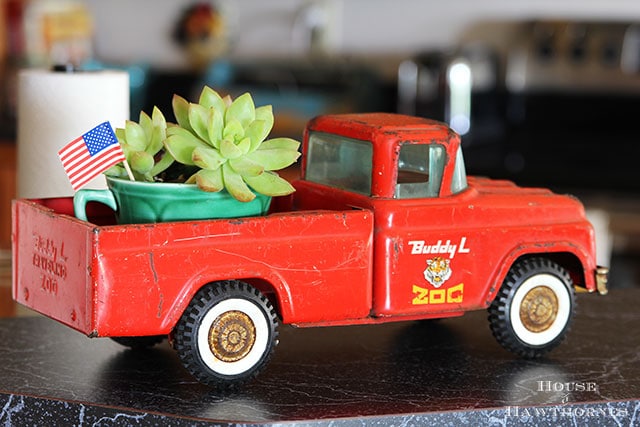 More flags and some more patriotic postcards grace the entryway table.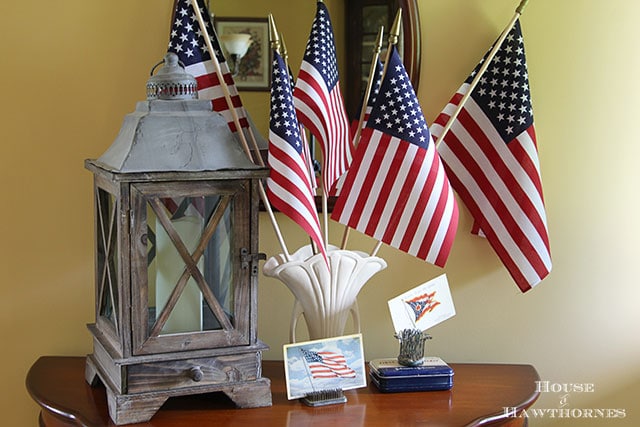 OK, now the first aid kit doesn't shout 4th Of July (unless you're using it to bandage up after the fireworks accident), but it is red, white and blue.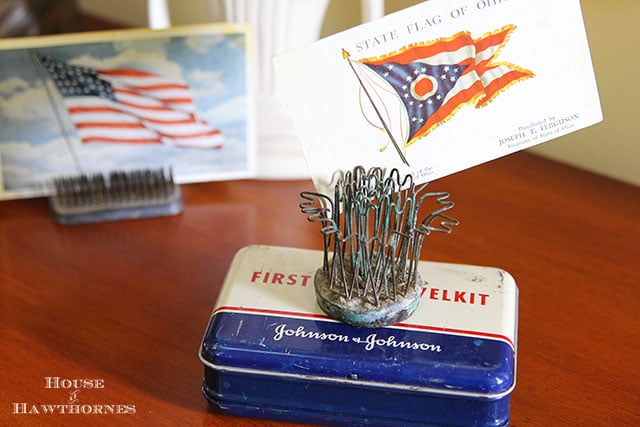 And of course, I had to add some flags to my summertime front porch. You just can not go all red, white and blue inside and not do it on the outside!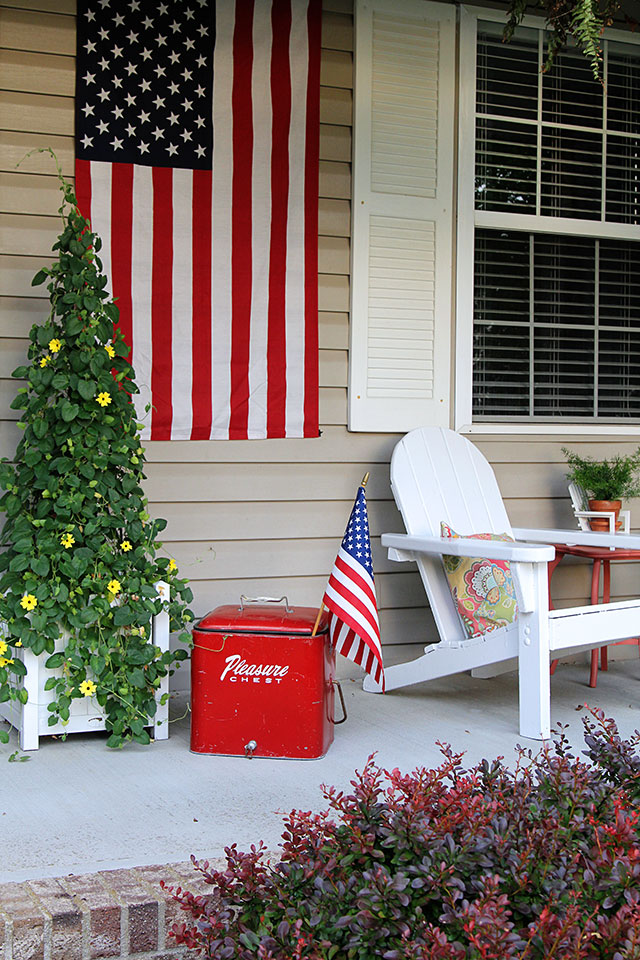 Do you have any plans for the weekend? Or are you staying home and relaxing like we are?