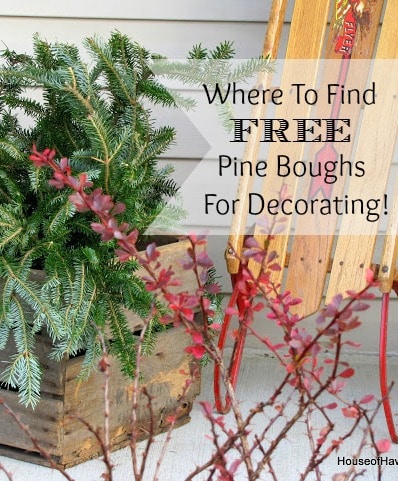 What is better than FREE?
Nothing. Nothing is better than free!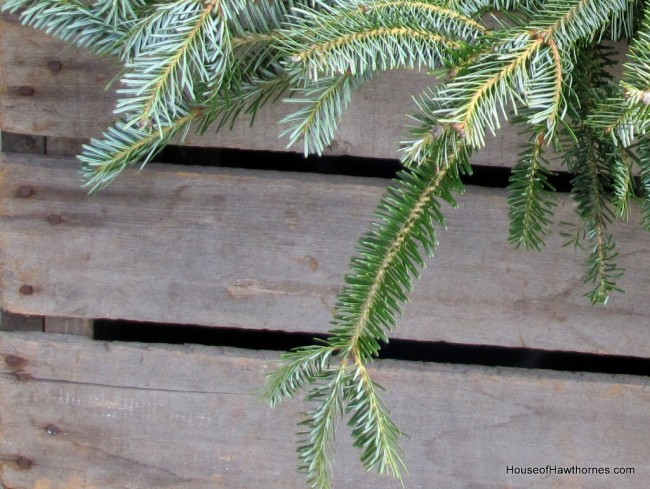 Do you remember the wooden box I bought a few weeks ago?
I had wanted to put a little tree in it for some porch decor.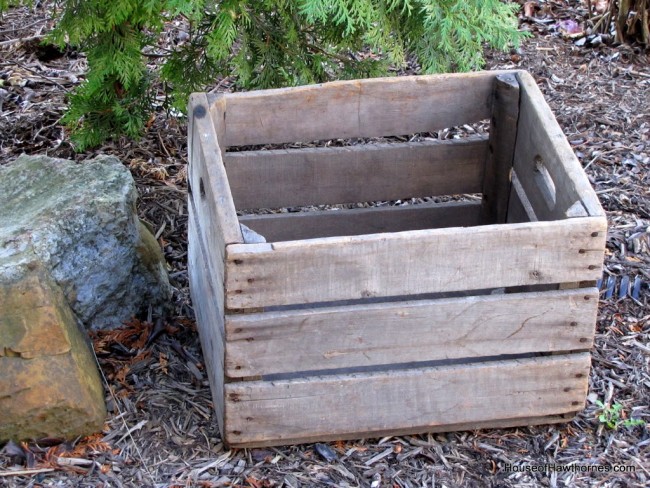 But when I went to Home Depot and priced their little live trees, I feinted. Sure, for your main tree in your house they are very well priced, but for an extra tree for the porch that I had no intention of watering very often I just didn't want to make the investment.
After I revived myself, I quickly modified my plan.
I noticed some tree branches laying beside the trash can, next to where they cut the bottoms off the Christmas trees. I asked the cashier about them and she said I could have them.
She bagged up the whole pile for me. For free!!!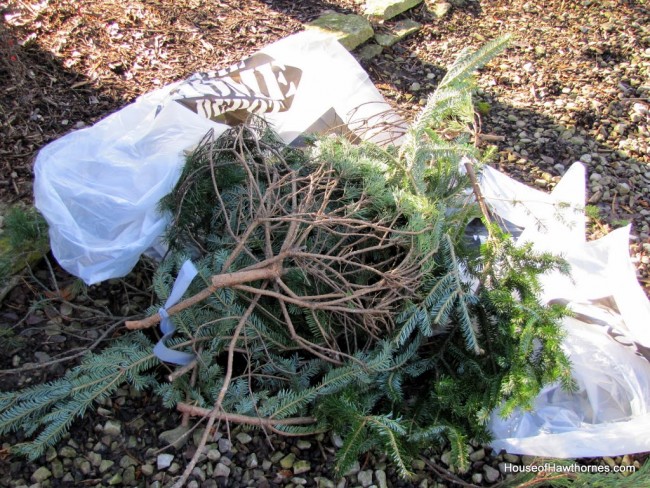 I just put a bucket in my wooden box, filled it with water and arranged my free greenery. Voila I had a touch of green for the front door.
And so much cheaper than my original idea of putting a little tree in it.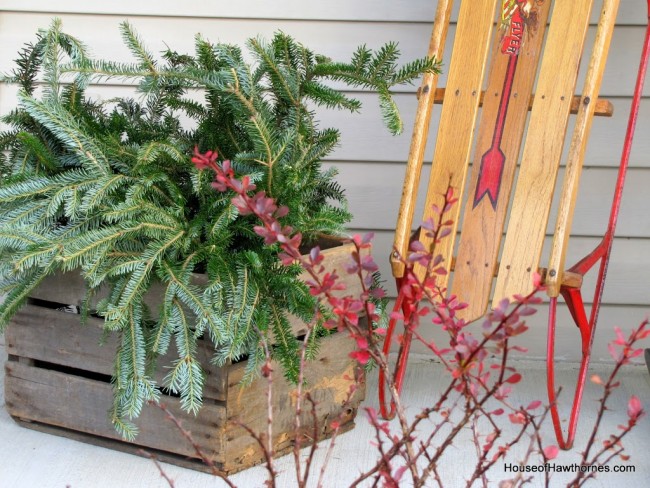 I even had enough left over to fill some other containers.
Thank you Home Depot!