I finally got some of my Christmas decor boxes out of the crawl space last night, so I'm going to try to kick start my holiday decorating today. I feel so behind. Normally, I start decorating first thing in the morning on the day after Thanksgiving. Just wasn't feeling it yet this year.
Here are the second half of the photos of my day of shopping at Urban Farmhouse in Thornville, Ohio. You can see Part 1 of the tour - Urban Farmhouse Tour Part 1.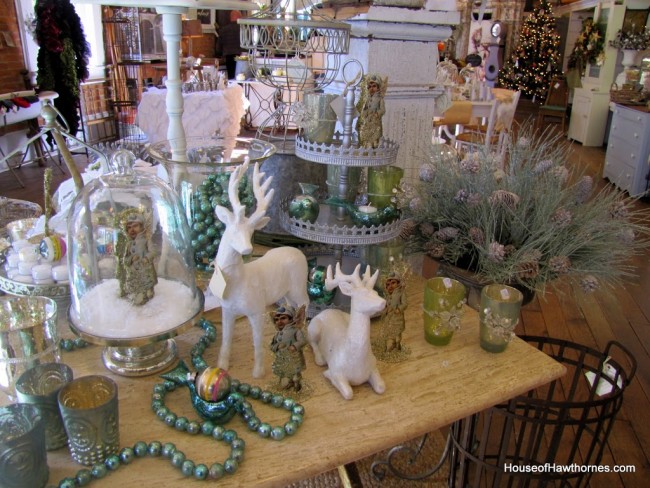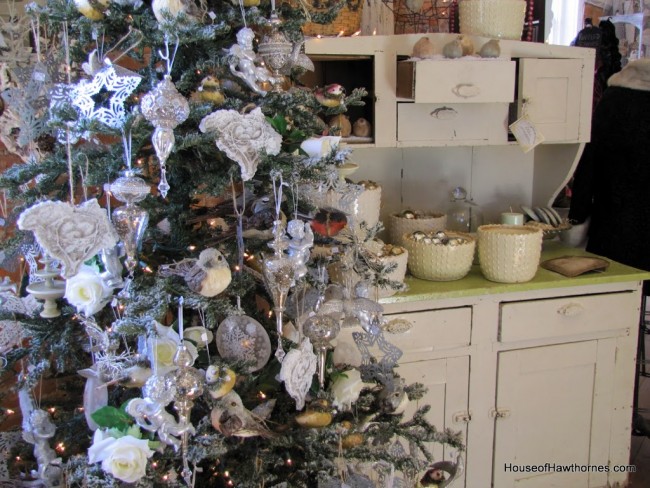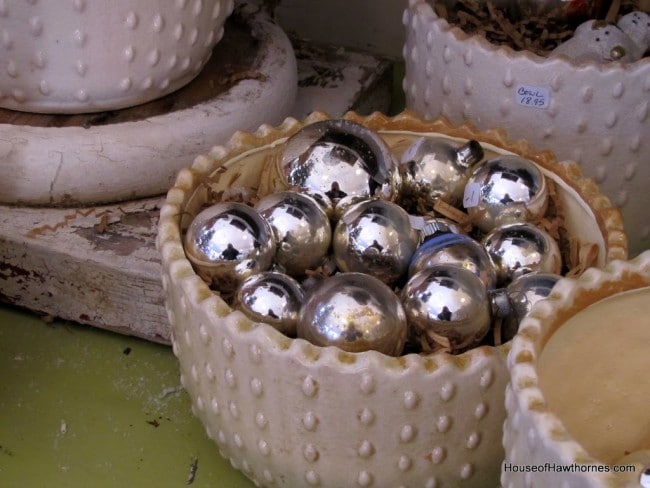 I meant to pick up some of this tinsel garland, but was too busy taking photos and forgot about it by the time I checked out.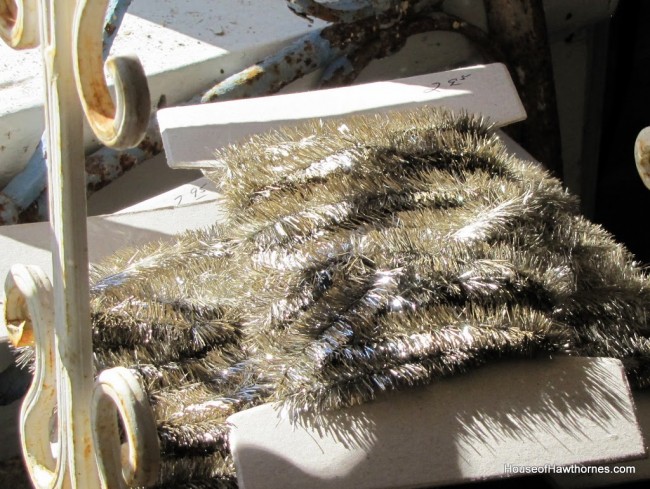 I did pick up an angel wing though.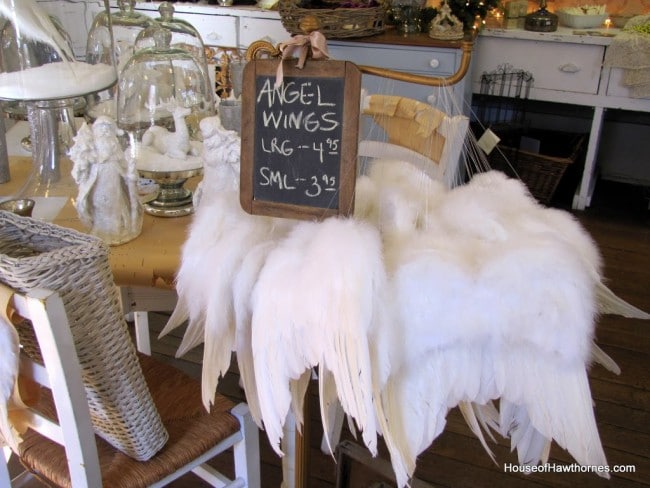 Just one. Although I love the look of a wing on the back of each chair, with two dogs and a cat they would last about ten seconds in my house. As it was, the dogs were sniffing at my solitary wing as I was bringing it in the door.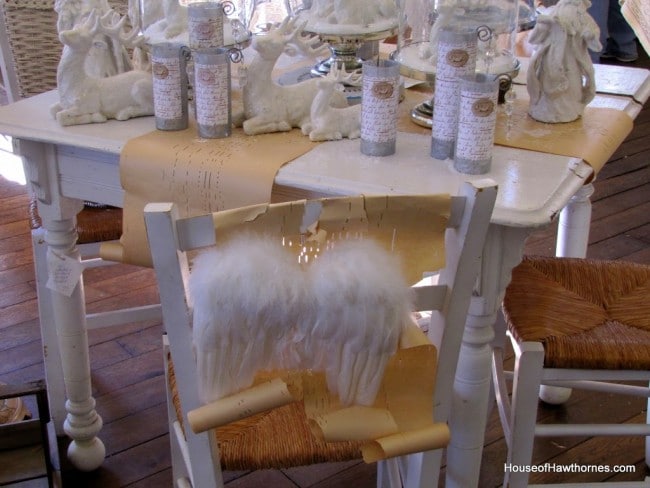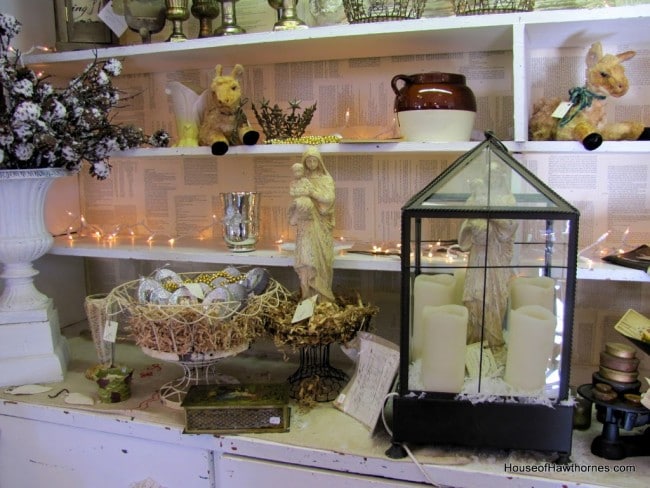 Is this not the most awesome bird cage? Those are real birds in there.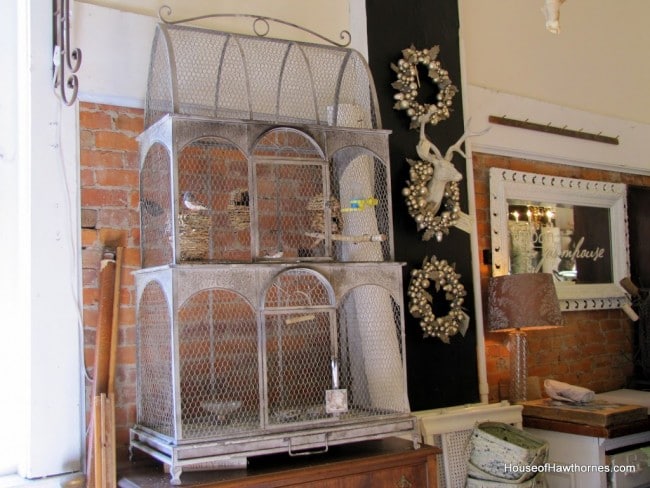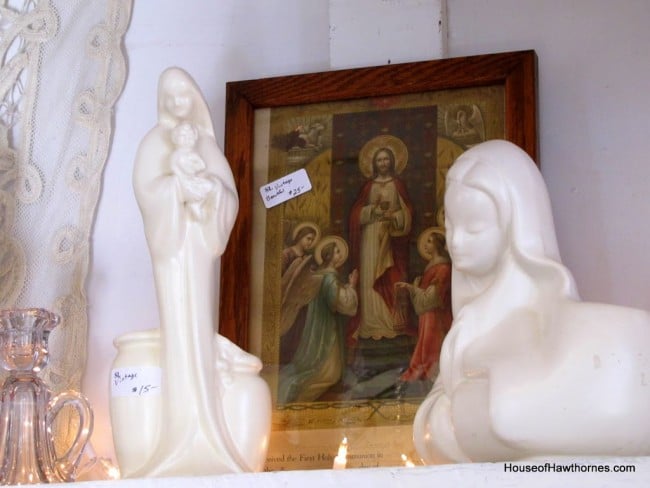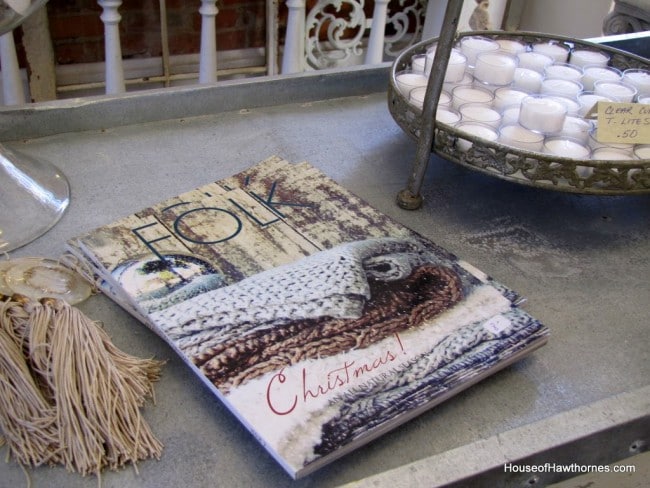 And saving the best for last, they had one of my holey metal buckets here (aka a Turkish olive basket)! It was also priced at $65.00, so that must be the going rate for them around these parts.
I did not buy it. I am holding out for the $5.00 one that I am sure is out there somewhere in the world. Anyone traveling to Turkey anytime soon?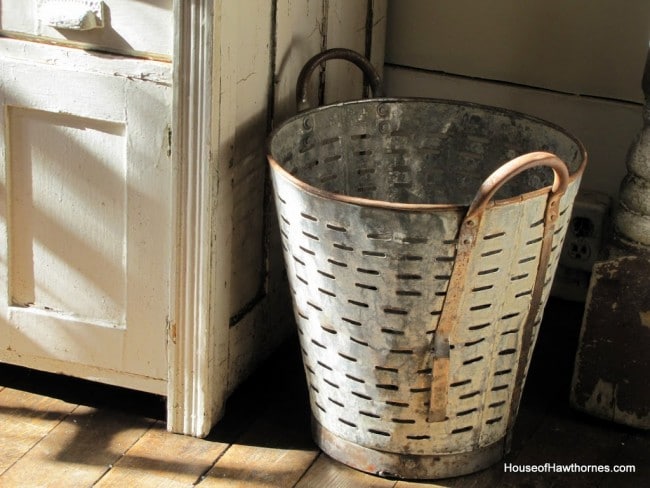 OK, enough computer time, I need to get some of this holiday decor out of the boxes and put around the house before I start getting stressed out about it. And the holidays are no fun if you are stressed.