On Friday I had to take the minivan for a checkup on the other side of town, so I searched Craigslist for sales in that area. And I was ecstatic when I found an estate sale that started on Friday less than a mile from the van dealership. Until I got there.
I drive up to this "estate sale" and there are no signs in the yard, no little notice by the front door welcoming me to the sale, no other cars? WTH?
The garage door was open, so I cautiously approached the garage. Yep, the garage was full of stuff.
Me: "Hello, anyone there?"
A little dog starts barking which is a bad sign, since you never see pets at an estate sale.
Lady comes to the door.
Estate Sale Lady: "Yes, I'm here. Just go ahead and look over things and I will be out in a second."
Out? What? OK, I could go on with our conversation for quite a while here, but long story shortened - turns out the lady was having a garage sale, not an estate sale.
People, an estate sale is a sale conducted by a professional company when someone DIES or is moving to a retirement home in order to get rid of most of their belongings. Not when you want to attract people to your little itty bitty garage sale!
So I bought nothing there, but did find a few things at a garage sale down the street. You know, where the people actually knew they were having a garage sale.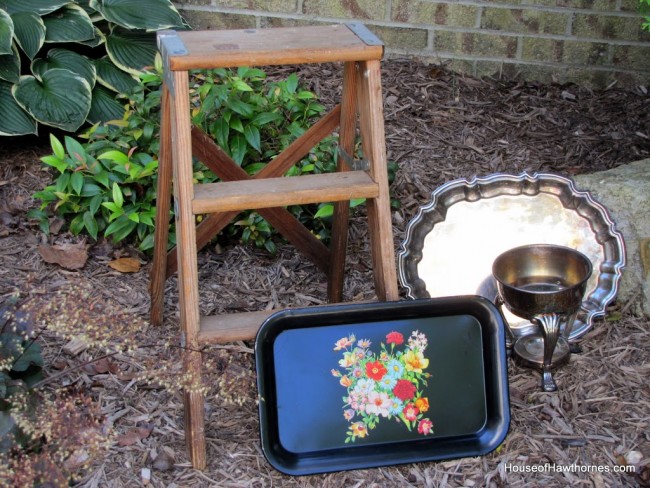 A wooden step ladder I am going to use in my Fall decor.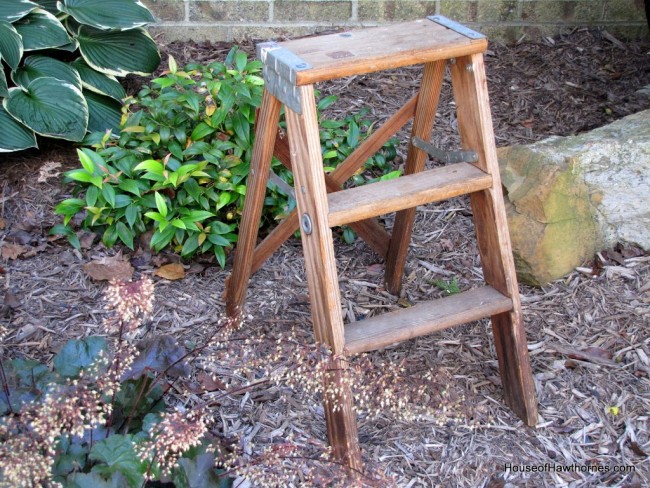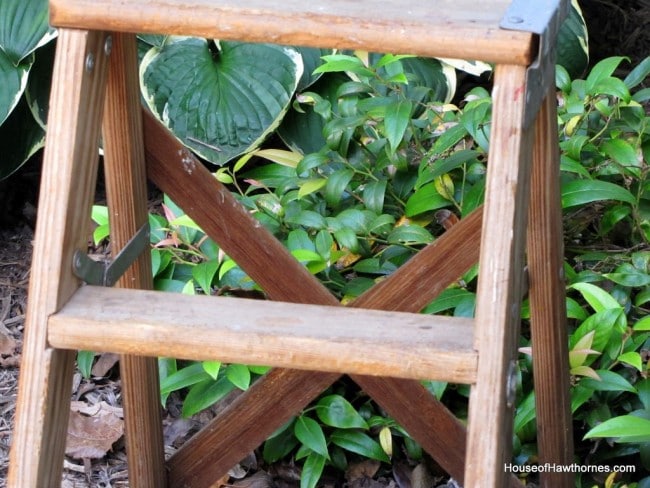 One of those metal trays from the 50's or 60's.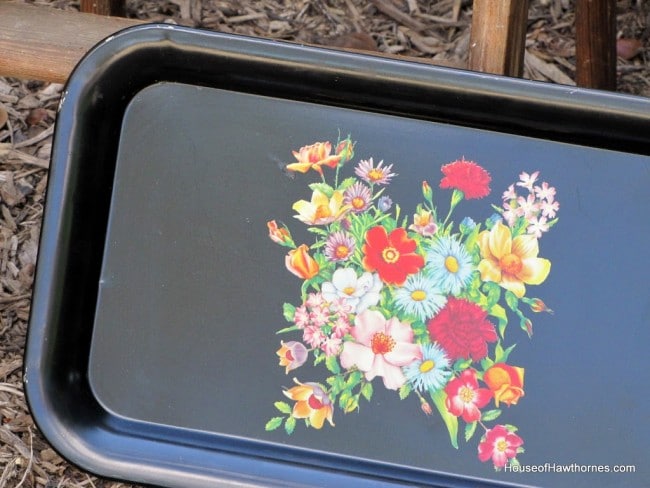 A silverplated platter. And chafing holder which I will use to hold some sort of spherical item.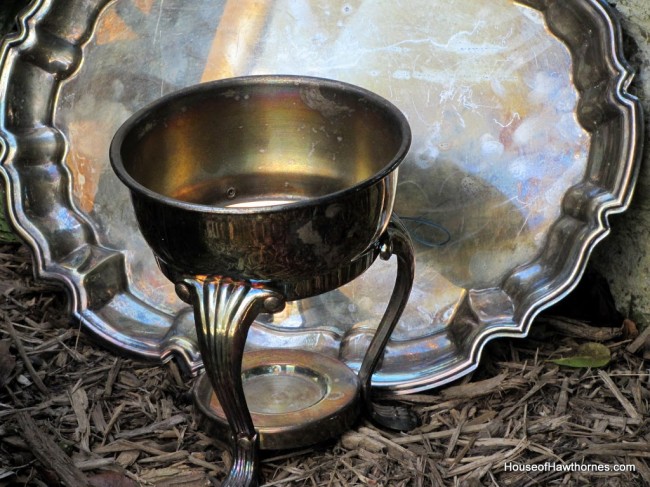 So anyhow, does Estate Sale mean Estate Sale in your part of the country? Or is it just me that gets irked when people use the term liberally?