As shown in my Red to Black post, I have started to collect some vintage cameras in the last few months. It's been one of those things that has snowballed. I started out thinking a few would look cute sitting in my office and Bang! next thing you know it has become an obsession.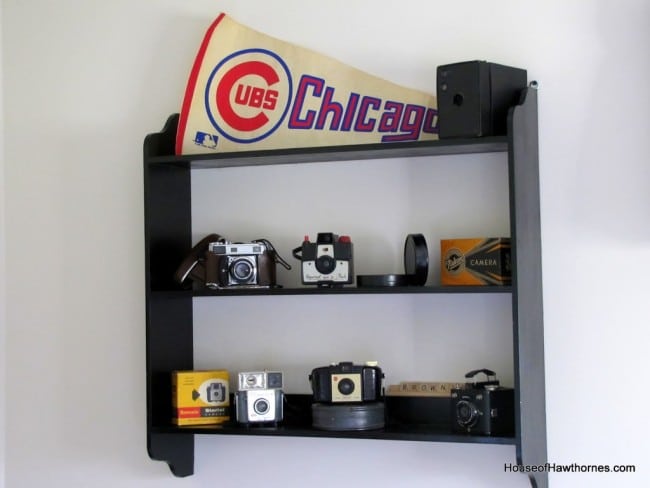 With as many cameras as I run across in estate sales and antique stores, I have decided to be fairly selective about what I buy though. Don't want to be the crazy cat camera lady!
A Kodak Brownie Flash Six-20 Camera (manufactured from 1946 - 1955)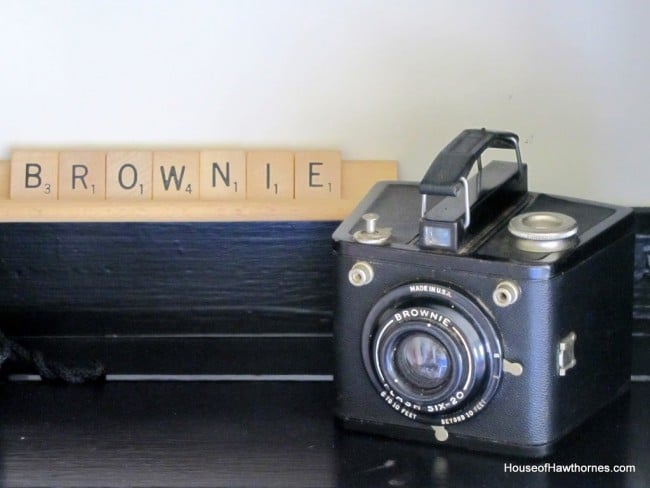 A Kodak Brownie Starlet Camera (manufactured 1956)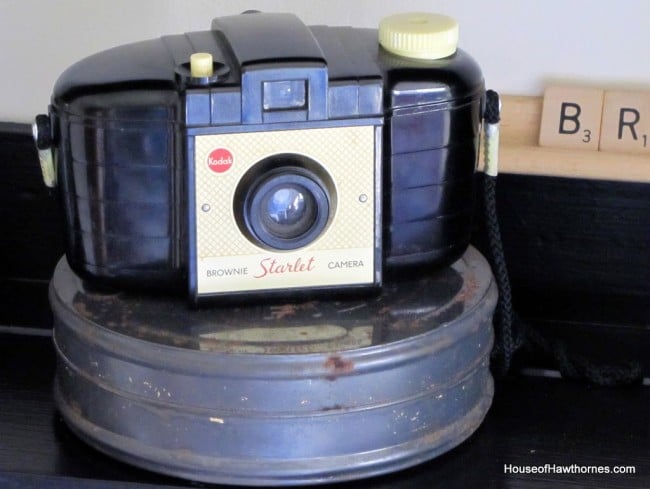 A Number 2A Kodak Brownie Model B, Box Camera. I believe. I have a hard time distinguishing between all the similar-looking Brownies of this type, they all start looking the same. (Manufactured in the early 1900's)
A Kodak Brownie Starmite II Camera (manufactured from 1962-1967), pictured beside a box for a Brownie Starlet Camera.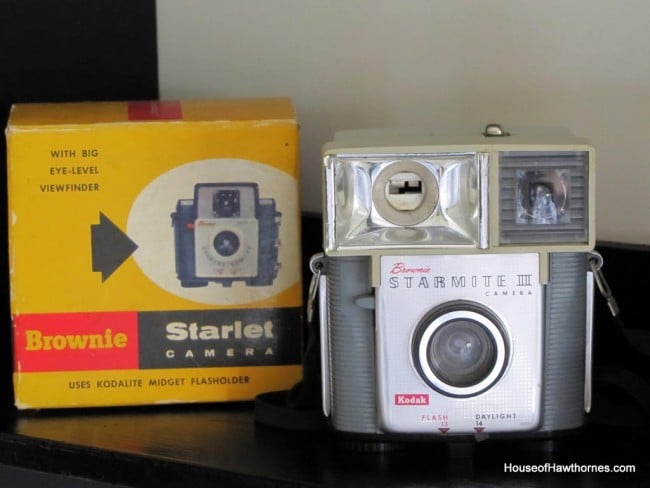 One of my favorite cameras - A Kodak Retina IIIC (manufactured from 1954 - 1957). Does this not just shout out James Bond? Very retro cool look to it.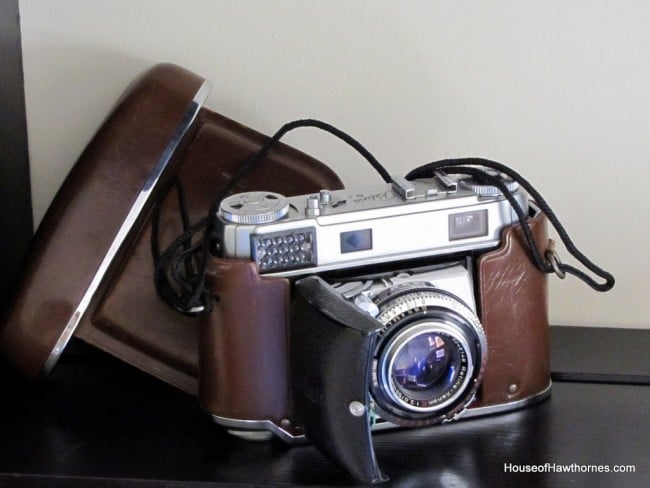 And surprise, a non-Kodak - an Imperial Mark XII Flash Camera (manufactured in the late 1950's)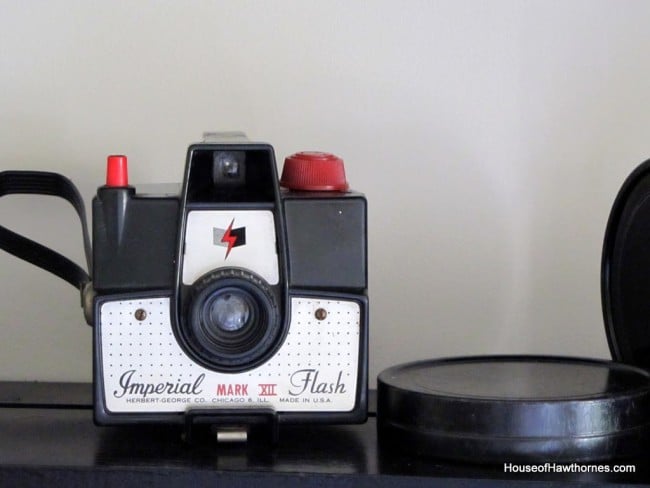 The other non-Kodak item is a box for a Falcon camera - no camera, just the box. If there was a camera, it would have been from the 1940's.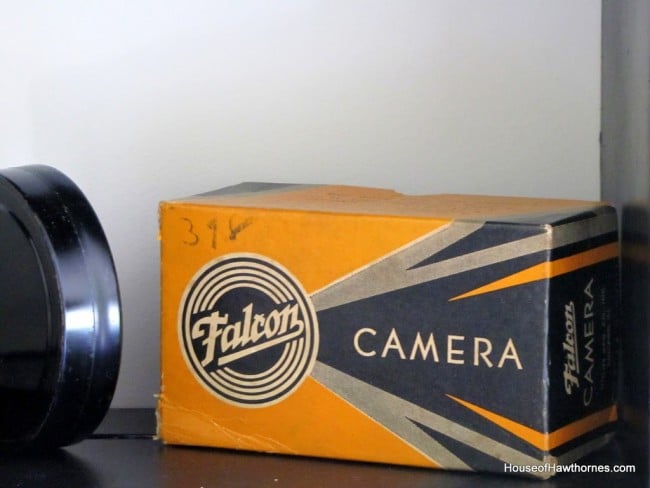 Do you have any collections that started out innocently enough and have blossomed into a full blown addiction?