Have a wonderful weekend and a magical holiday!
I have a year-end recap going up in a few days (think of all those year-in-review segments on the morning news shows, but less boring and no Matt Lauer for eye candy), but other than that will be unplugging and trying to enjoy the holidays how they were meant to be enjoyed. Without the internet 🙂
Will she survive? Will she freak out? Will she start talking to herself?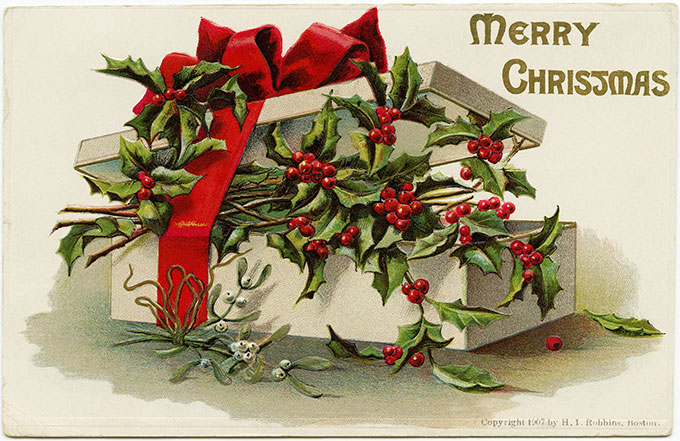 Only time will tell.
P.S. - I thought that vintage postcard image was pretty, but then I realized someone is giving a box full of holly as a gift? Of course it's the thought that counts and all that stuff your mom drilled into your head. But hey, maybe spend less money on the fancy bow next time and then you wouldn't have to cut up your shrubs as a gift. Just saying.