Using my vintage, farmhouse and retro Christmas decor to decorate my home this holiday season.
It seems like in the world of blogs you need to constantly outdo yourself each year for Christmas decor. The wreaths get fancier, the trees get bigger, the packages under the tree get more elaborate (you know those are empty boxes that someone spent a ridiculous amount of time wrapping just for you, right?).
The decor gets more and more "staged" looking. And less and less like a real person lives there.
Believe me, no one is going to have a sip of that hot cocoa with a snowflake shaped marshmallow floating in it while sitting on that perfectly decorated bench with that "casually" thrown plaid comforter wrapped around their legs.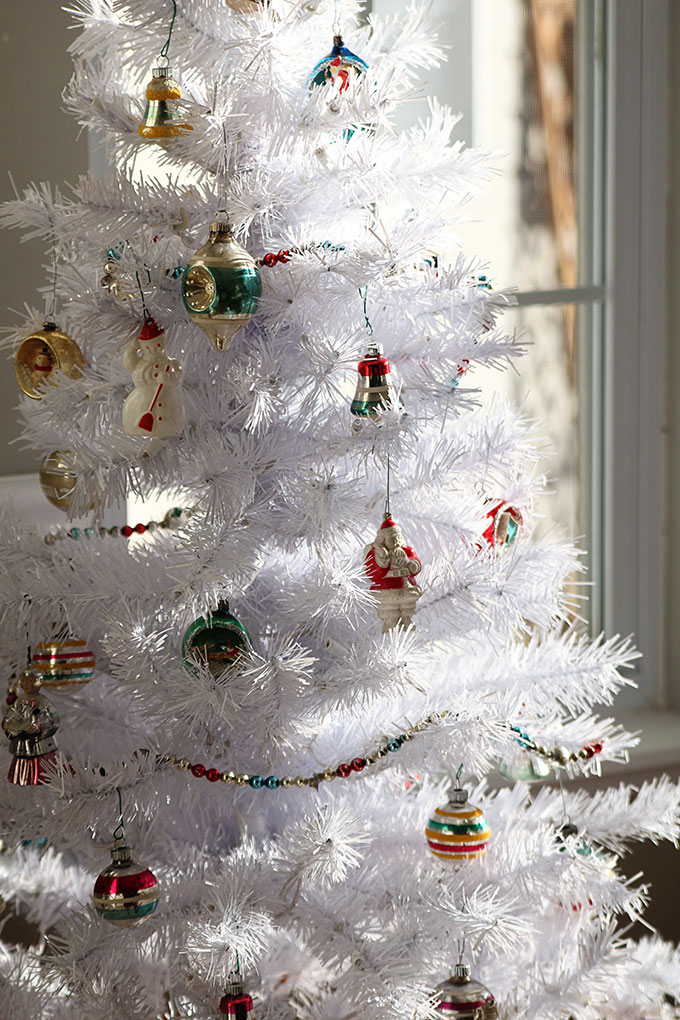 So this year, whenever I had the urge to add one more thing into my holiday decor routine, I would step back and ask myself "Am I doing this for me and my family to enjoy? Or am I doing this because it might make a nice photo opp for the blog".
If it was the latter, then I just dropped the glue gun and stepped back into realityville.
I prefer to know that if one of you knocked on my door tomorrow you would see the exact same scene I am showing you today, give or take a few dog toys on the carpet and Coke cans on the counter.
I am what I am, as Popeye would say.
So here's my . . .
Vintage, Farmhouse, Retro Kind Of Holiday Home Tour: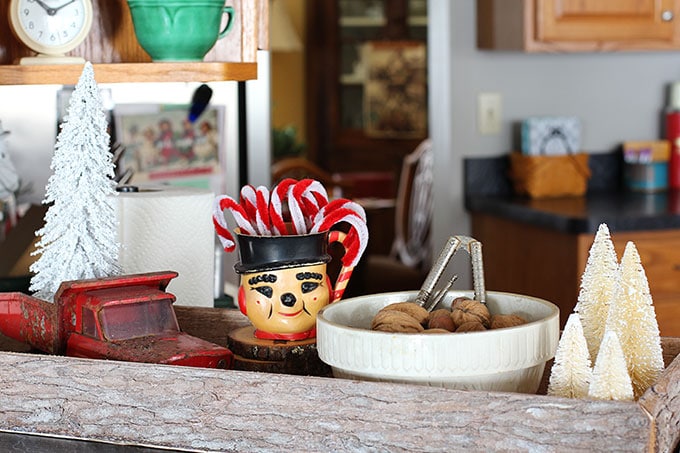 I bought this snowman mug at a local vintage/craft/everything store and he's one of my favorite things. Sure, he's gotten a little discolored and worn over the ages, but haven't we all?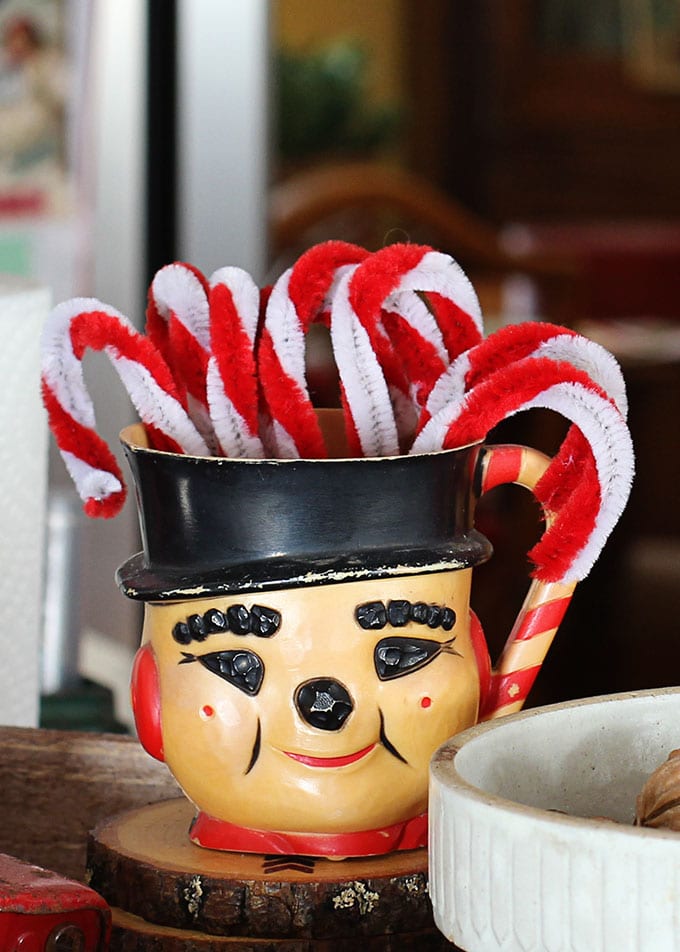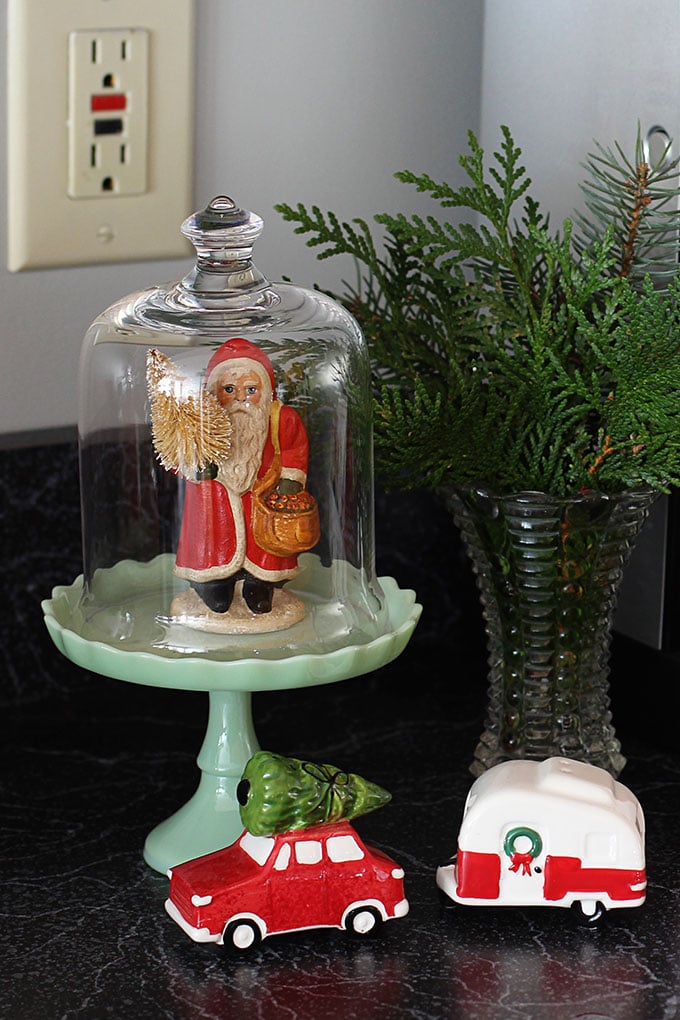 Santa kicked the turkey out and has taken over the cupcake stand.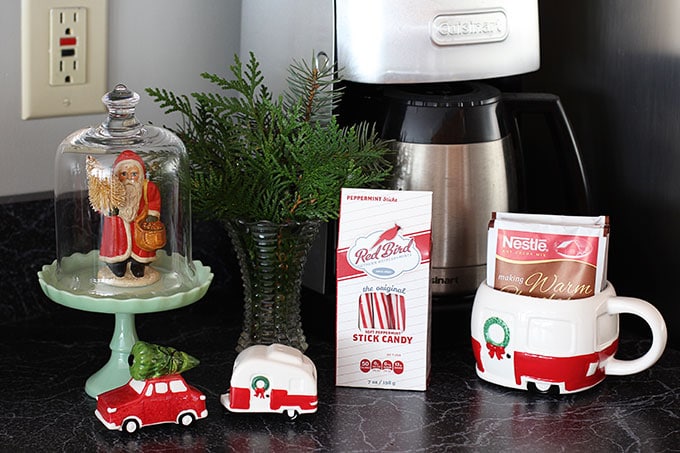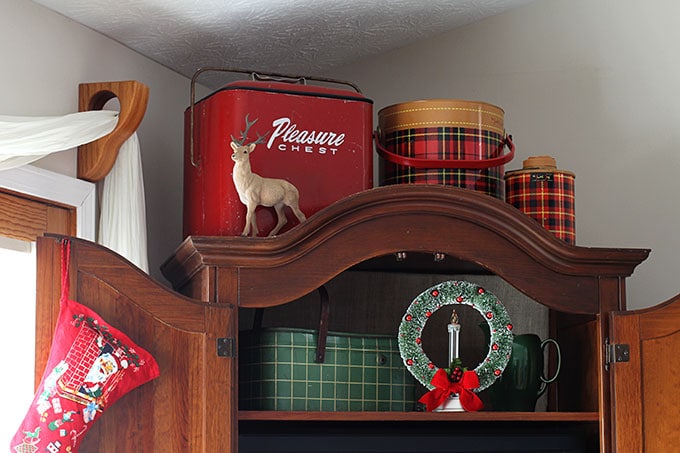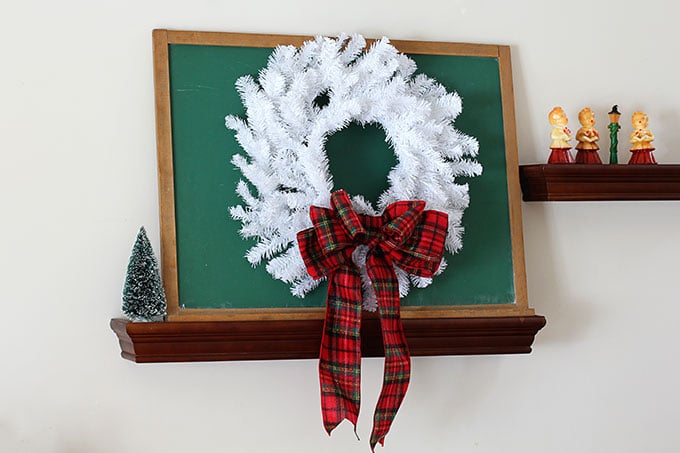 Here's a close up of the Gurley candle choir people I scored this year. Well, two out of three, the third guy was too shy for a close up.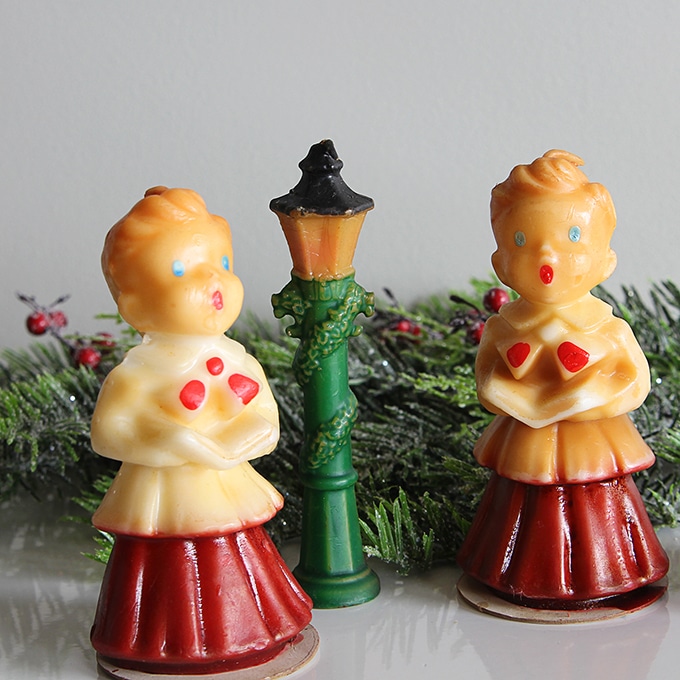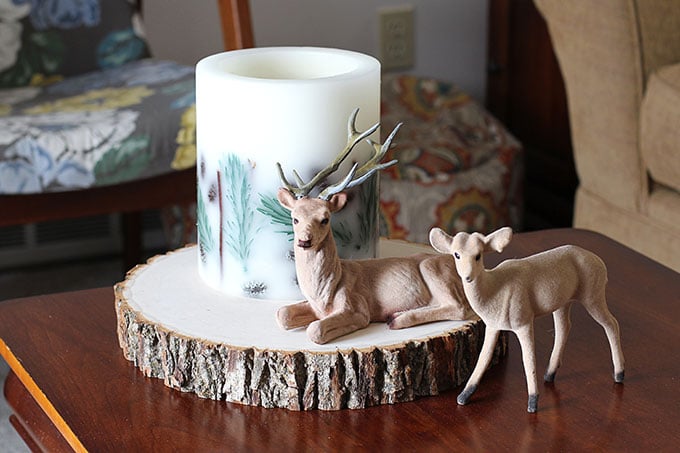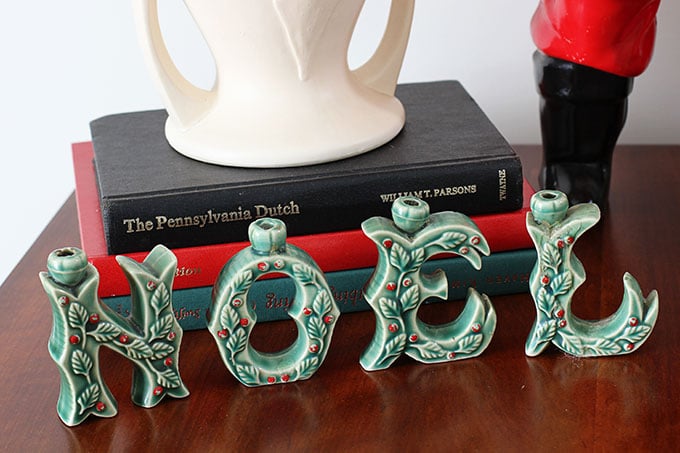 These were my mom's NOEL candle holders. I think they're either Lefton or Napcoware??? But they're always the first thing I pull out of the Christmas bins each year.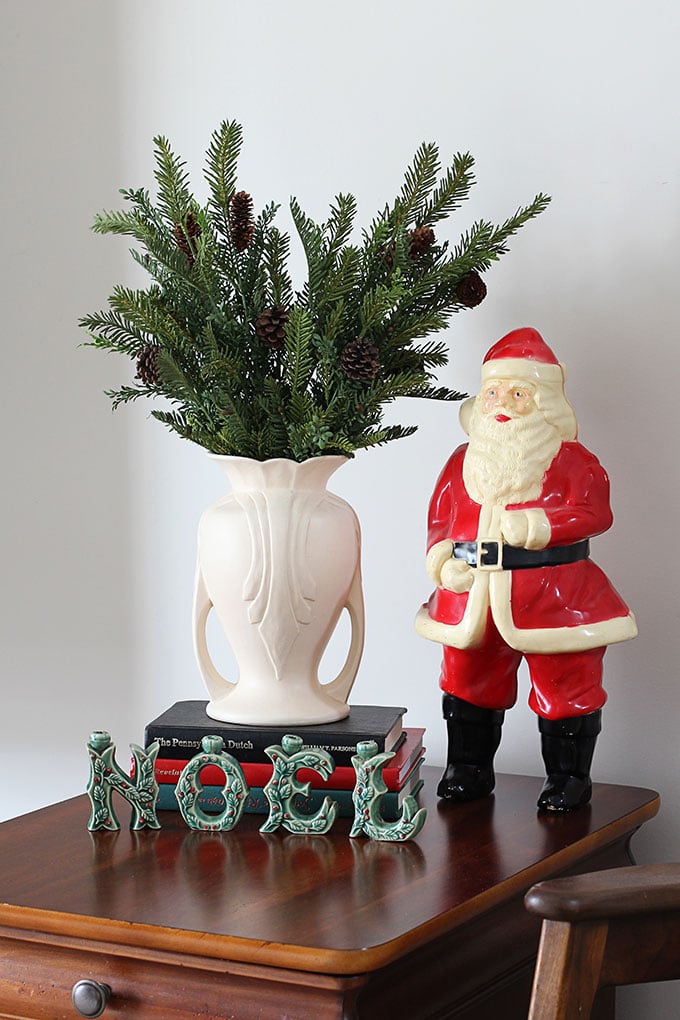 This is just a print I bought at a gift shop and it's hung from a pant hanger. Odd, since I'm pretty sure Santa isn't wearing pants here.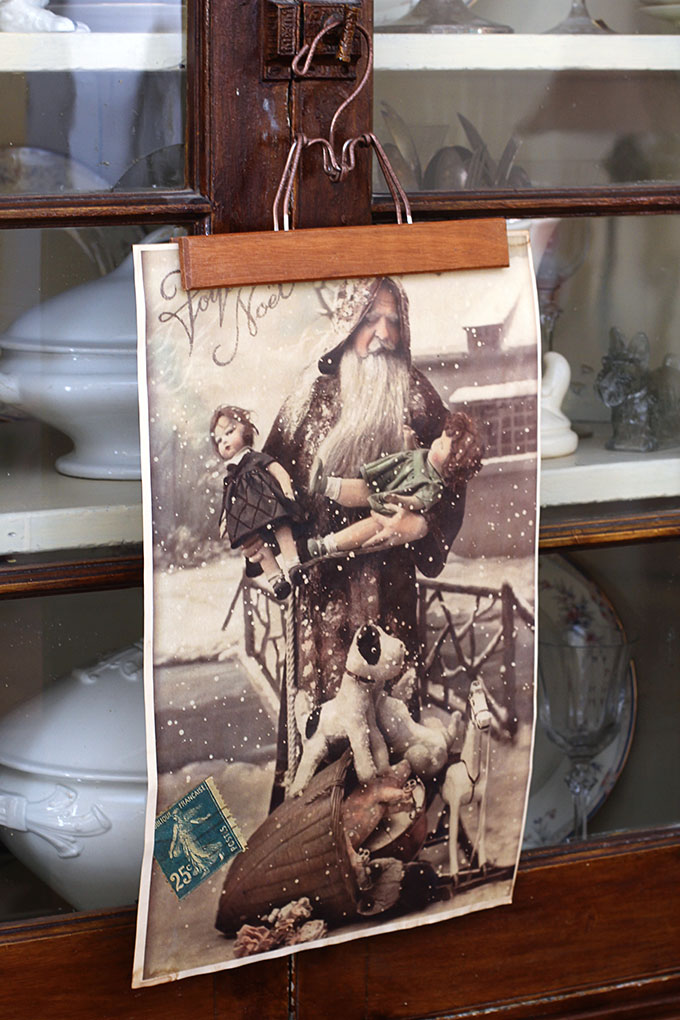 Santa's multiplying.
I love that I have Santa mugs I can actually drink out of this year. I was always afraid of getting lead poisoning, diphtheria or something out of the vintage ones.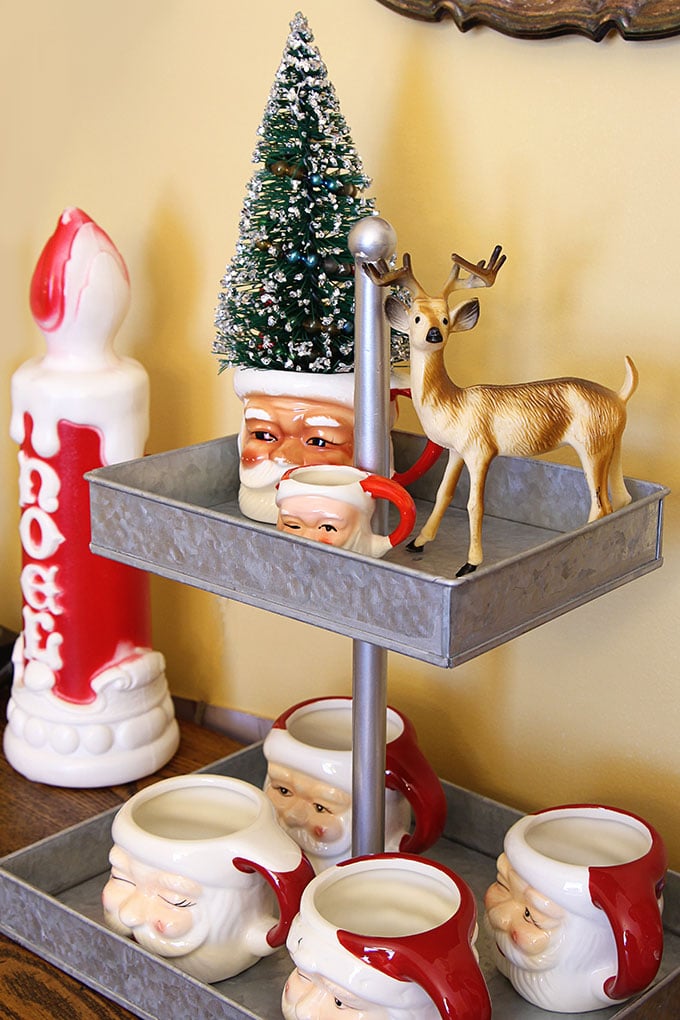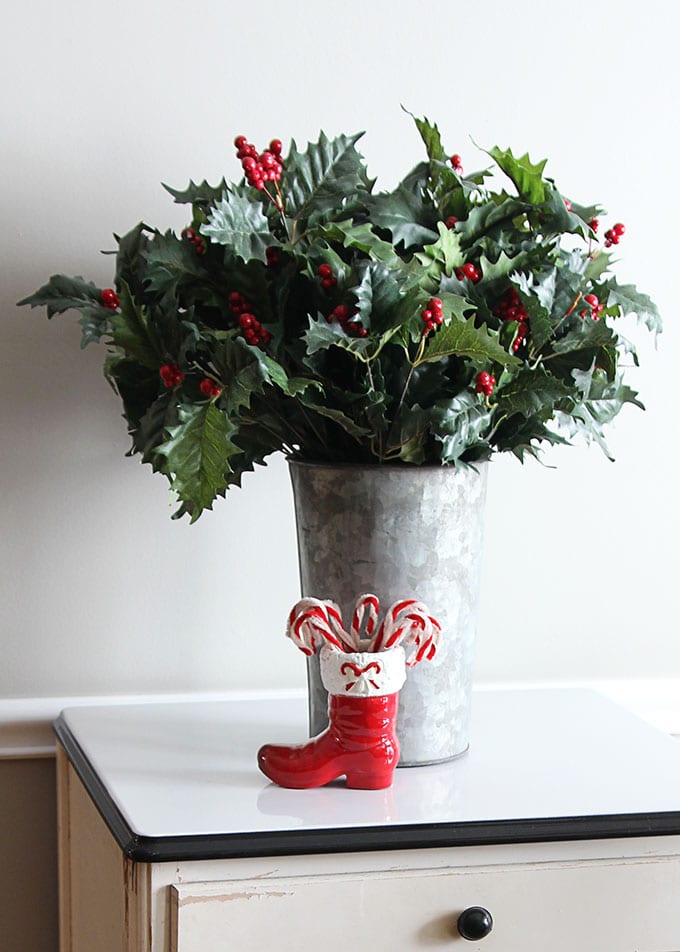 I just love my white tree with my mom's vintage Shiny Brites on it! There's nothing like the whiteness to bring out the colors of the Shiny Brites.
I was sort of mixing styles by throwing the tree in the bushel basket though, but I think it looks pretty good in there!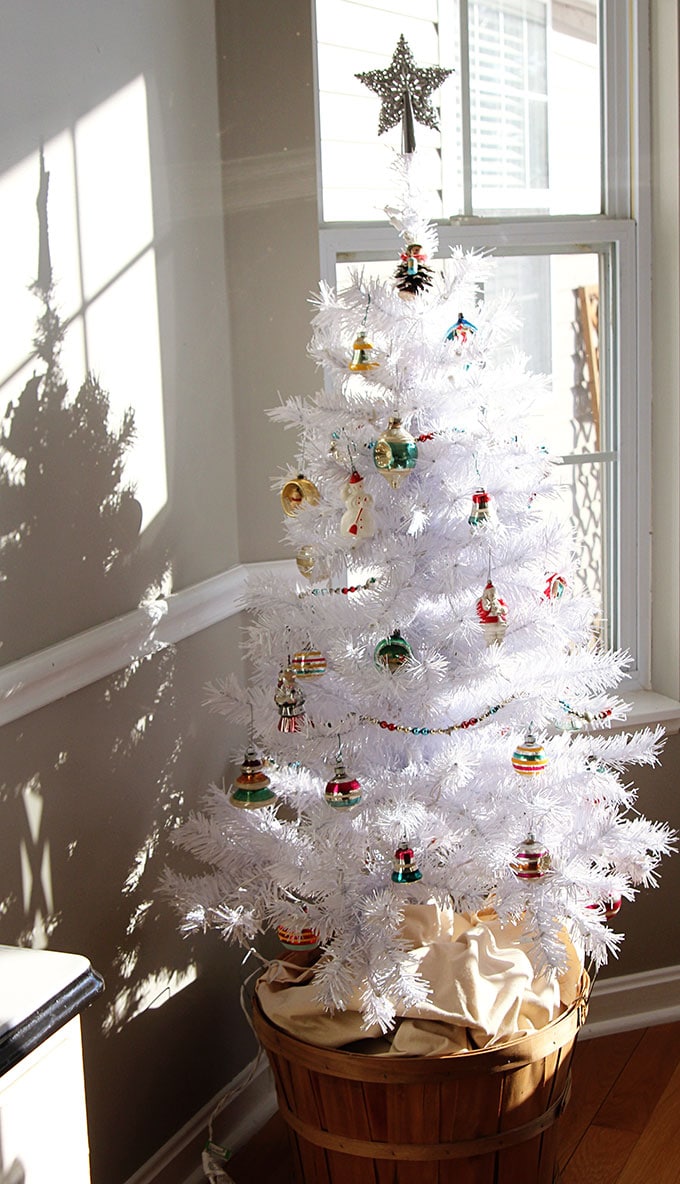 I repurposed the throw I had shown you on my front porch post into a table runner here in the dining room. (So I guess that's one thing that won't look quite the same if you come knocking on my door).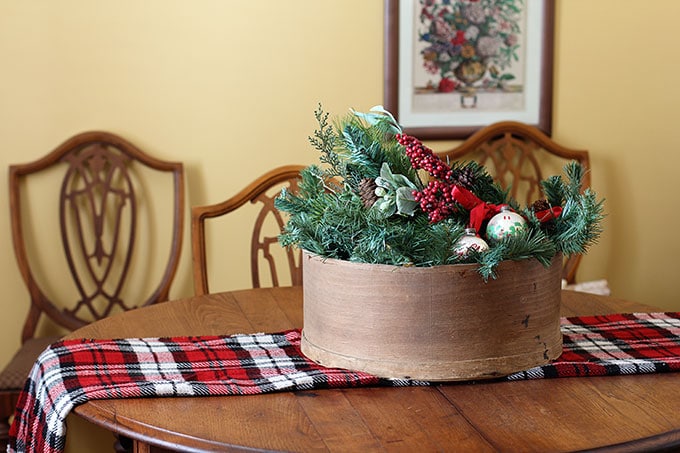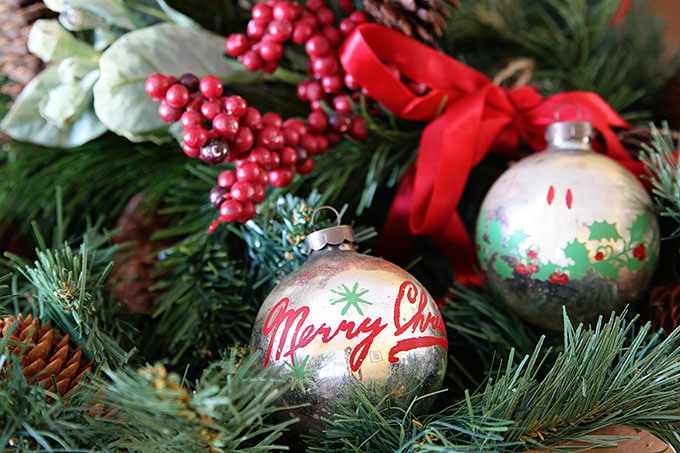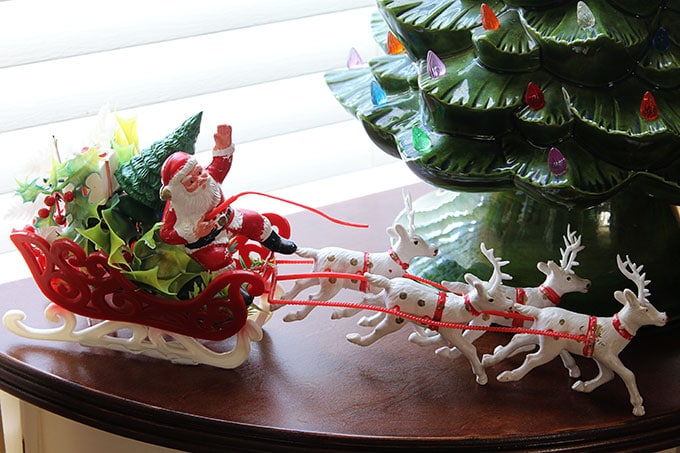 And my plaid Nesco picnic basket from The Country Living Fair. You gotta love plaid!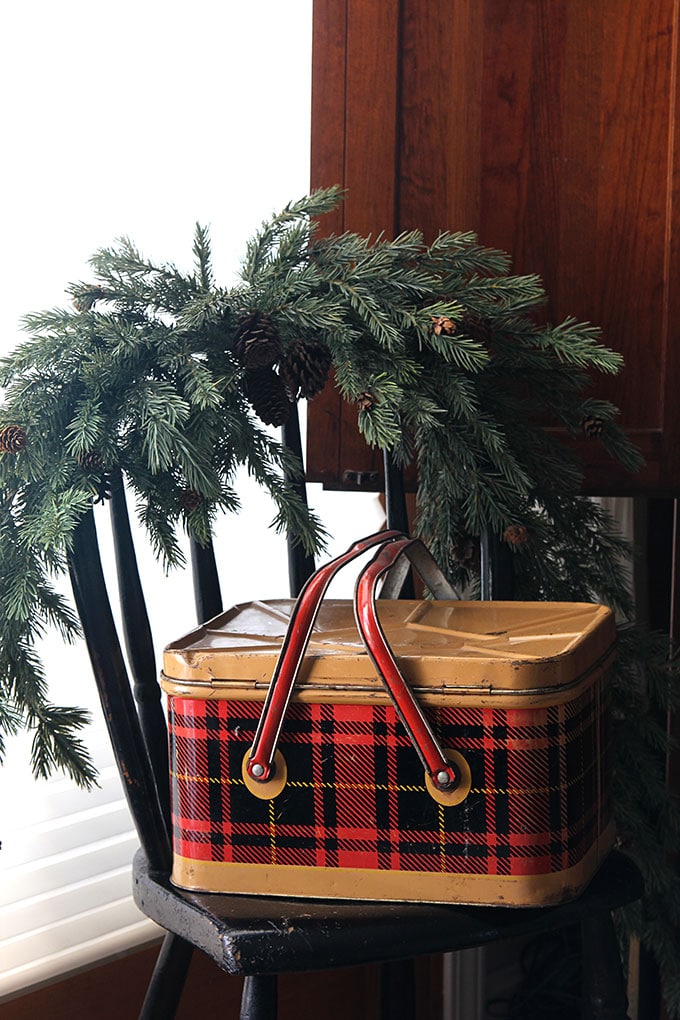 OK, go forth and decorate, eat cookies and be merry!
Enjoy those holidays before they're gone and there's just the dead of winter to look forward to! I think it's 2 degrees out as I'm writing this, so it's coming quickly.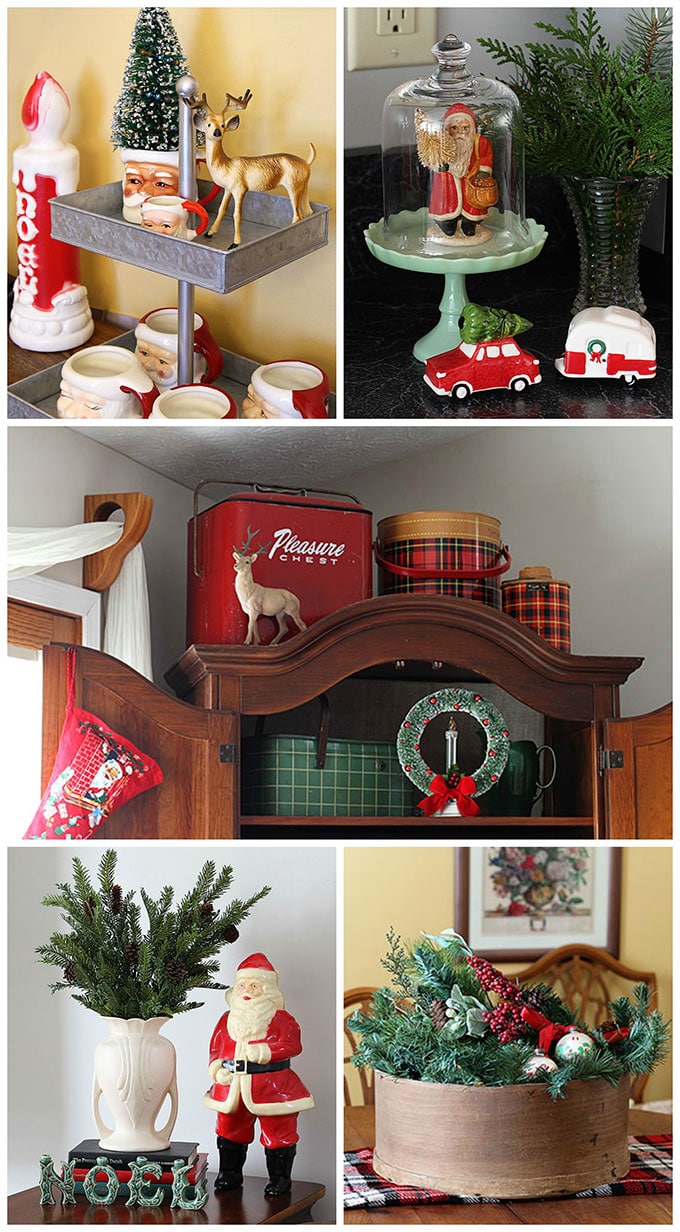 Some other holiday posts you may enjoy:
A Vintage Eclectic Holiday Home Tour (2015)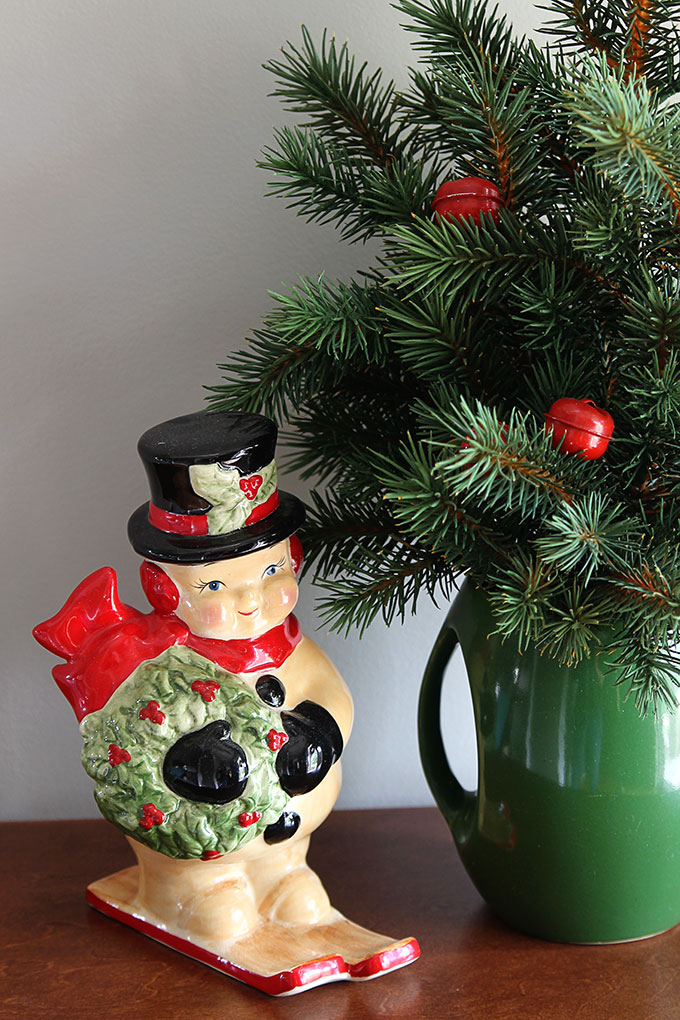 Buying Vintage Christmas Decor At The Stores