Thrift stores have not been good to me lately. Lots of trips, not a lot of fun finds. Just a slow time of the year, I guess.
But last week when I sauntered into one of my Volunteers of America stores, not expecting to see anything great, I ran across this pic-a-nic basket. Yabba-dabba-doo! Uh, wrong cartoon?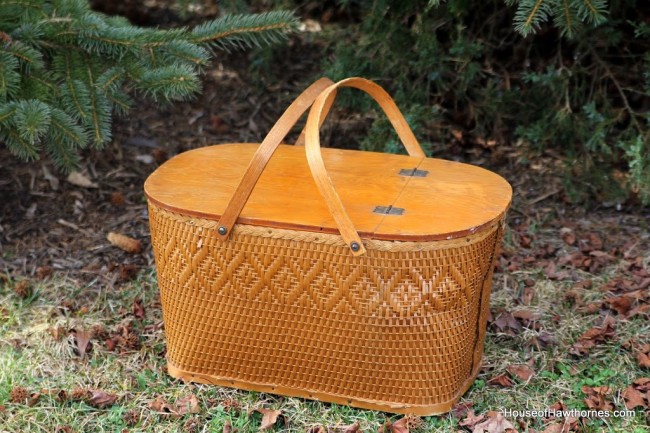 It's not exactly picnic season in Ohio yet, but these baskets are great to store things in.
Plus, they are cheap. And I'm cheap. So, a match made in heaven.
This guy was $3.99.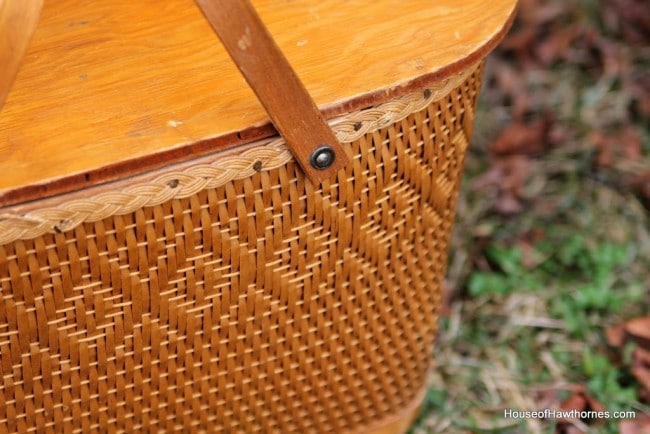 All three of my other wooden picnic baskets were right around $3.00 each. Cheaper than one of those big old plastic storage containers and with much more character.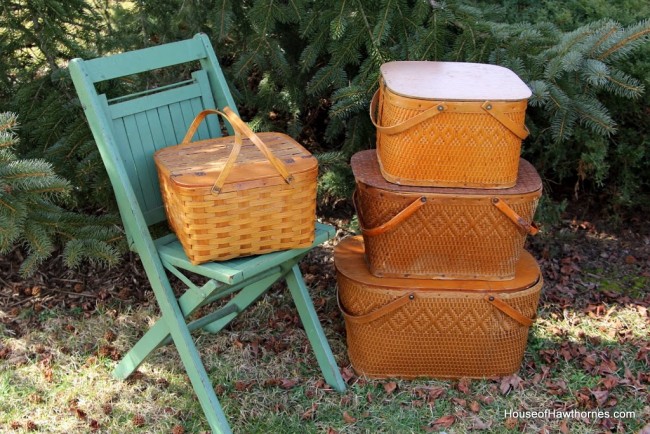 I have three of them now that have this diamond pattern on them.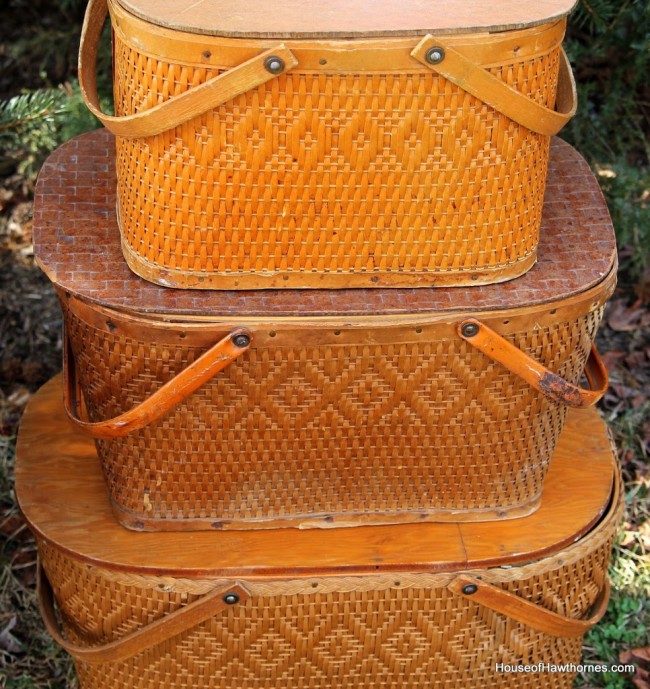 I believe they are Redmon picnic baskets.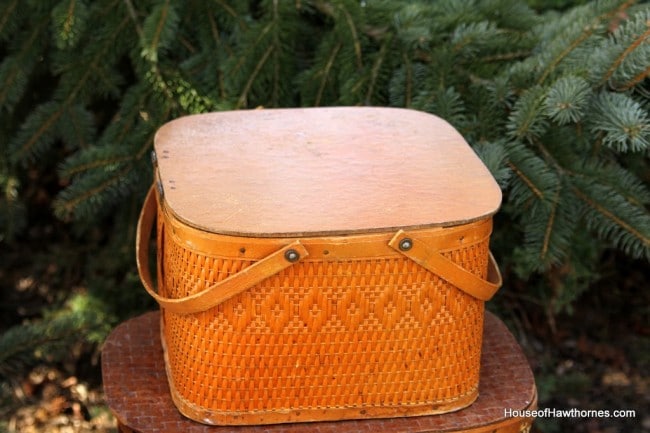 And a West Rindge one that is more of a woven splint design. Similar to something Longaberger would have made, but older.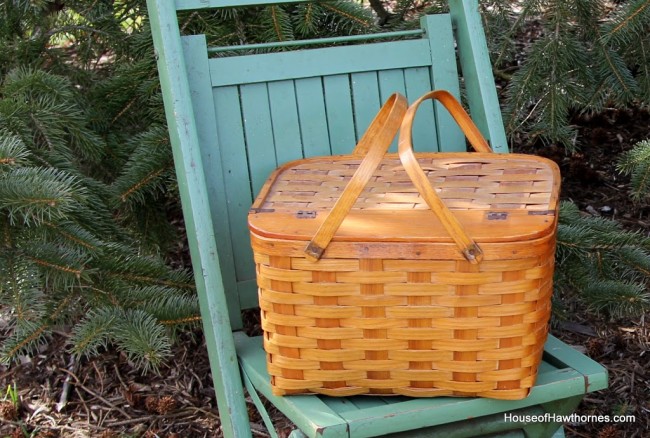 I'm taking this as a sign that the thrifting season is kickin' into high gear.