My niece and I went shopping at one of my favorite antique malls this week. And surprise, surprise, I bought a chair.
This chair is a child's size version of a wooden folding chair.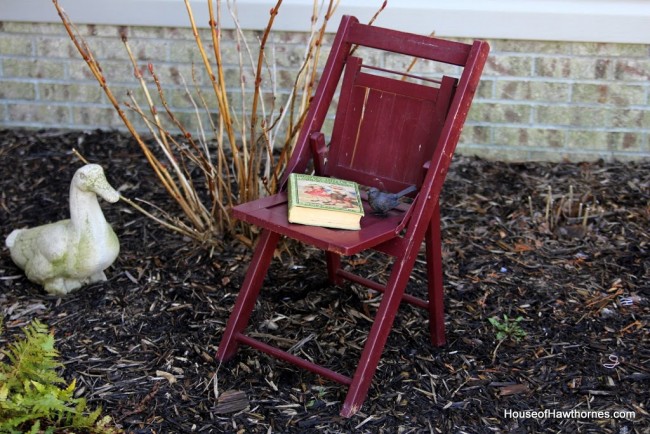 I also found this beautiful book - Bunny Brown and His Sister Sue At Camp Rest-A-While. It is such a pretty green color and, since Easter is coming up, I thought the title was timely. Not sure why they need to rest awhile (hope no one is ill), but if I actually read it, I will let you know. I guess some people actually read books instead of buying them for the covers?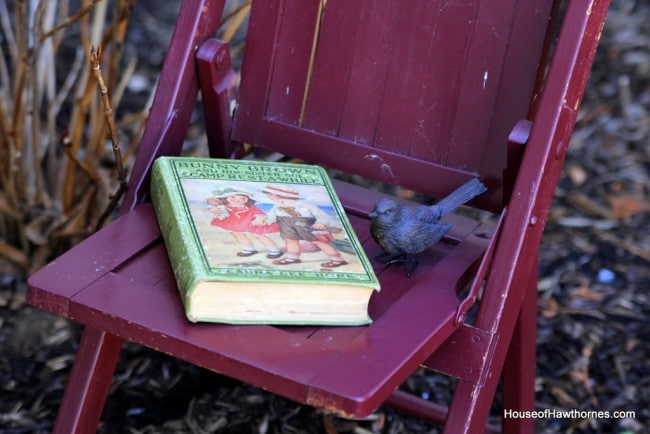 On the inside, there is an inscription stating it was given to Evelyn on December 25, 1925. So I guess Evelyn would probably be close to 90 now. I hope she's one of those spry octogenarians who is out there sky diving and traveling the globe.
The author, Laura Lee Hope, was also the author of the Bobbsey Twin series and the Outdoor Girl series of books. Wonder if they had pretty covers too?
The bird has no function in this photo other than to look charming. I thought it was a little plain with just the book and chair, so I threw her in at the last minute.
If the chair looks familiar it is because you have seen its older brother I bought at a barn sale a few weeks ago.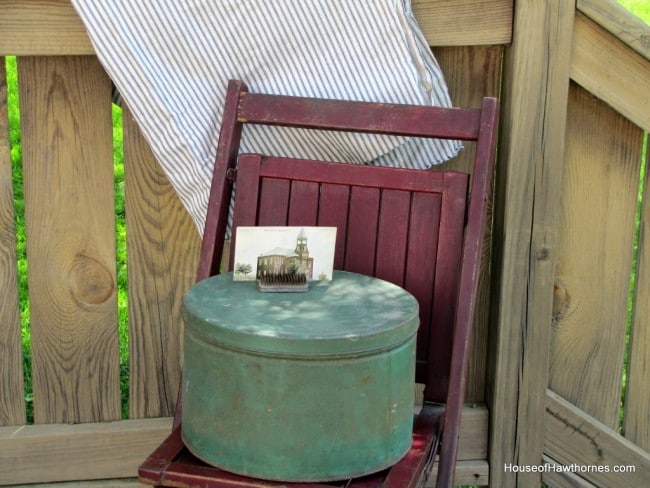 And its older sister, in my Yogi Bear Would Be Jealous post.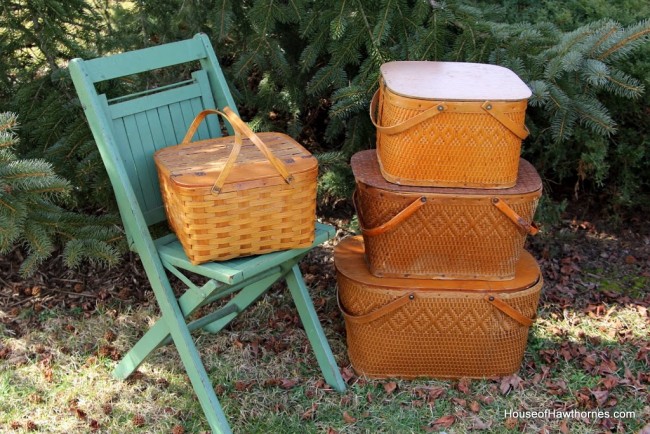 I now have 9 wooden folding chairs that I have never sat in.
Yes, my name is Pam and I am loving buying chairs.