It was barn sale weekend here in Ohio. Three barn sales (that I know of) in the Central Ohio area.
Did I go to all three? I'm probably letting the hardcore shoppers down here, but I just didn't want to drive all over town, so I ended up only going to one.
I know, I'll turn in my thrifting card now.
I picked up this wooden cabinet??? door and a child's metal chair at the sale though.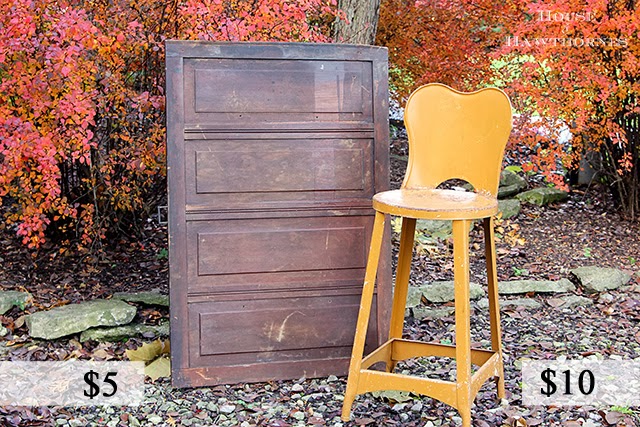 To give you perspective, the top of the chair comes up to the top of my thigh. It is quite petite.
My butt will not be fitting on this chair. Ever.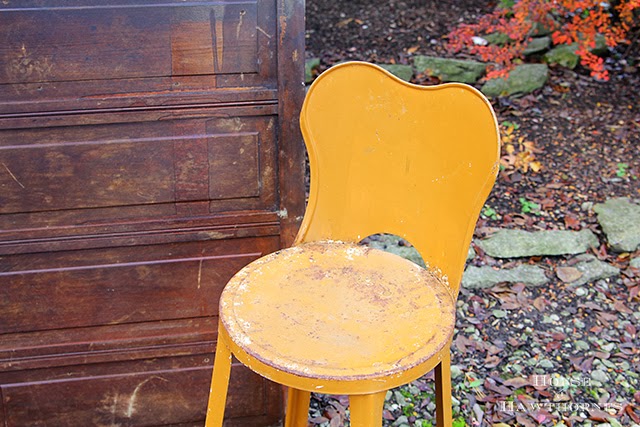 The next time you see this chair it will be sporting a new red paint job. I have plans for it on my back porch for Christmas.
Seriously, check out this photo of a similar chair in Jeniffer Rizzo's home and tell me that just does not shout Christmas!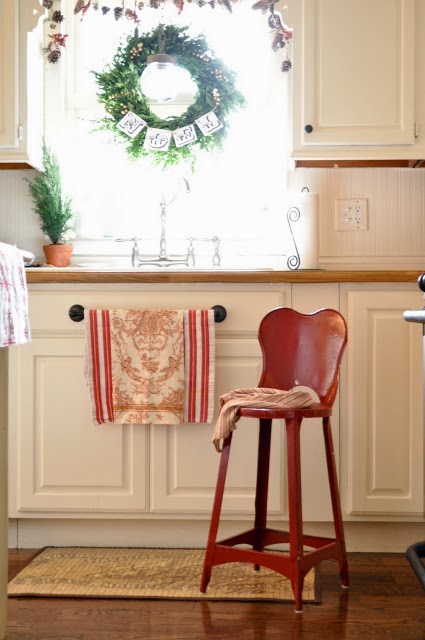 Image courtesy of Jennifer Rizzo
The cabinet door is pretty dinged up, but in a good way. I'm going to either use it as a photo backdrop or in my house to hang a wreath from. Or maybe both.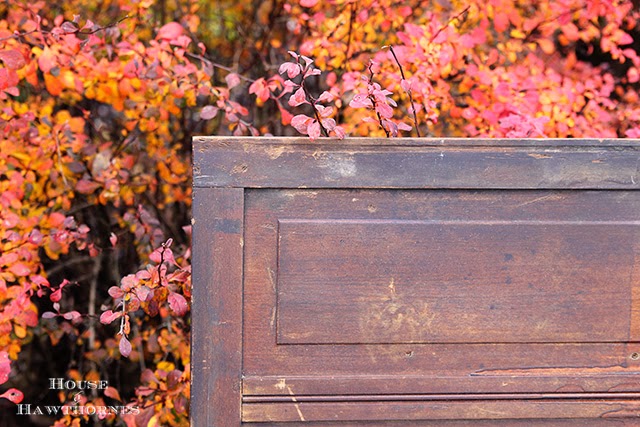 I'm trying to use restraint in my purchases right now with the holidays coming up, but if I was in a buying mood I would have picked up quite a few other things at the sale.
At a yard sale earlier this month, I nabbed these plastic popcorn style candles. I know this style isn't for everyone, but I enjoy the fun, festive, borderline tacky Christmas decor.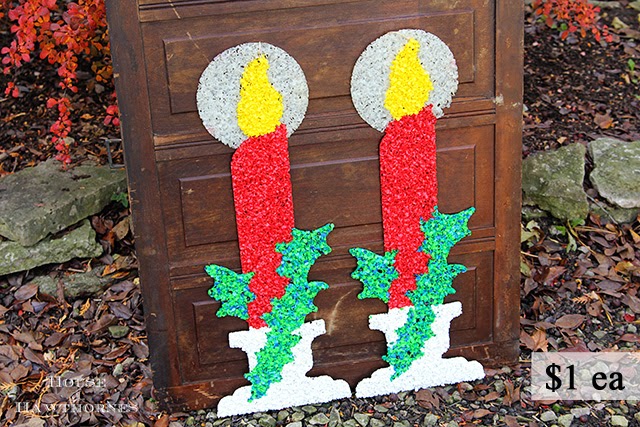 Let me know when my borderline jumps right on over that line smack dab into Tackyville.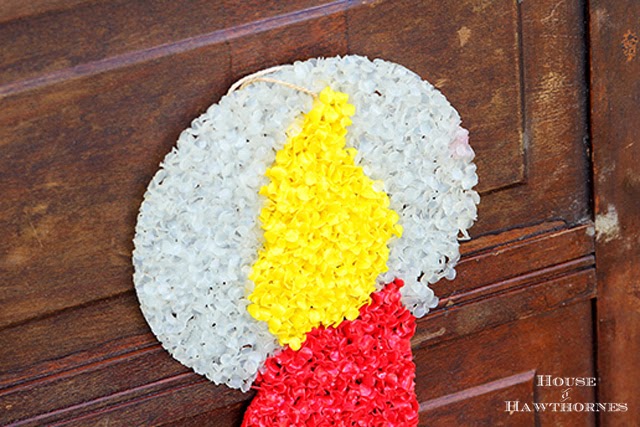 And these retro styled glasses.
I have serious doubts these are truly vintage, since the bottom of the glasses are pretty thick and the paint job is pretty crisp, but I liked the vintage styled graphics on them.
Please don't tell me they gave them away with the purchase of a Whopper at Burger King last year.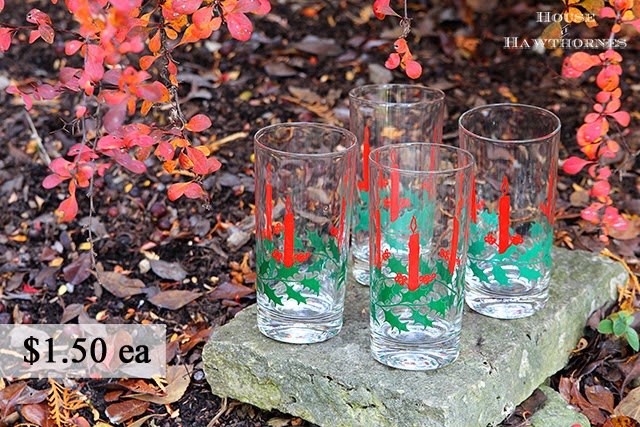 Well, that's it for my shopping lately. How's your shopping been this week?