It seems like the mouse traps in the garage aren't keeping the critters outside this year.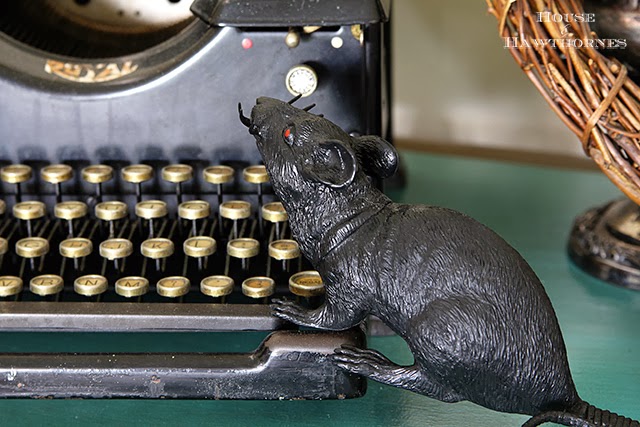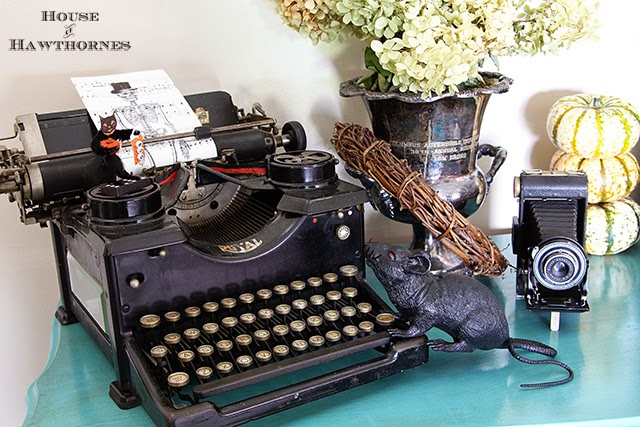 I brought the crow inside to try to keep them in line, but he just sits there and stares at them. You'd think he was stuffed or something.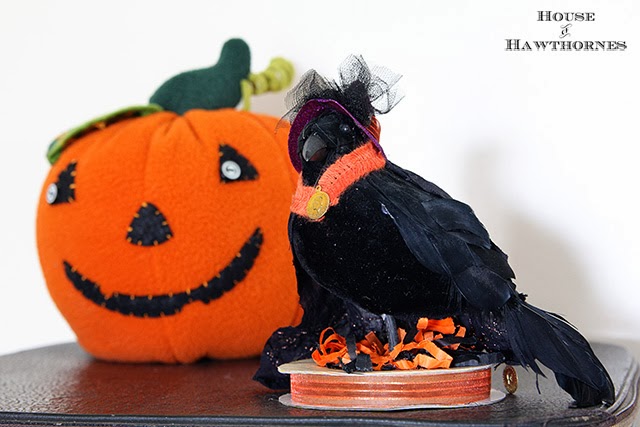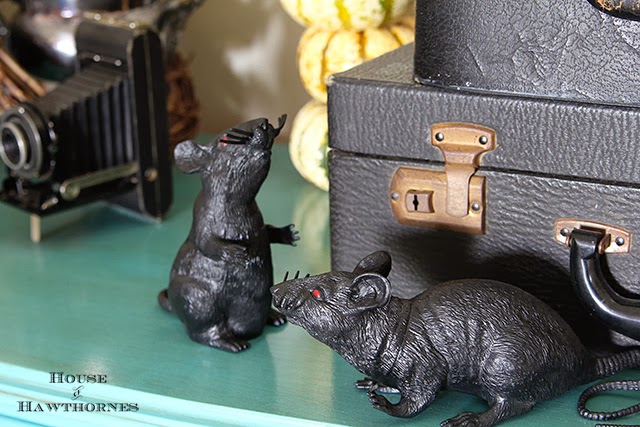 At least the cat is trying to scare them away. Although he might be more scary without the tutu. Just saying, when was the last time Mikhail Baryshnikov made you tremble with fear?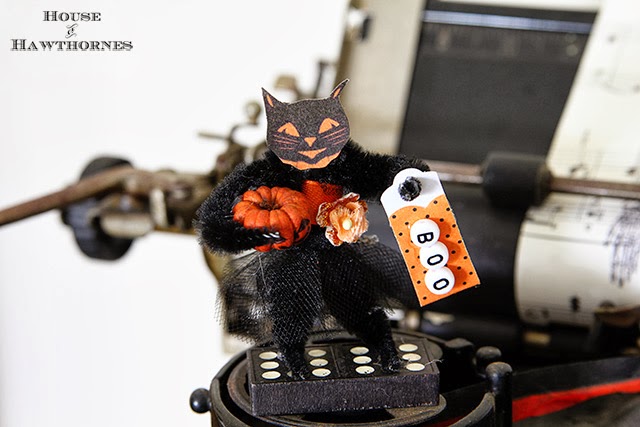 Side note. Do you remember when he dated Carrie in Sex In the City? Yeah, that pairing didn't really do it for me. I mean it was a little on the verge of your Grandpa dating a teenager sort of creepiness.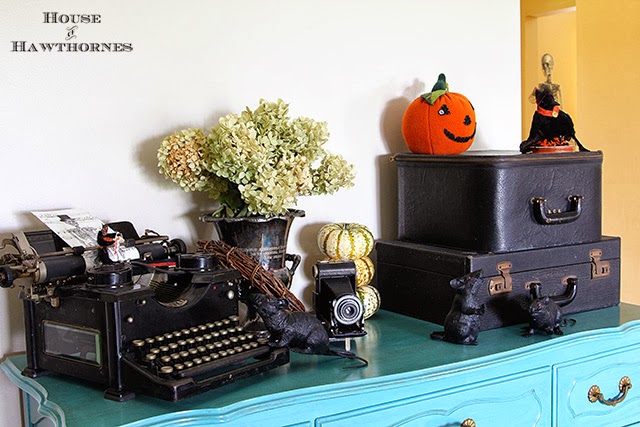 Hope you all are enjoying your Halloween.
I've been watching the Today Show's Halloween show this morning and all I have to say is that not all rock stars age well. Yes, Loverboy, talking about you!
Linking with Be Inspired, Feathered Nest Friday