All throughout the year our Thrift Store Decor Team finds hidden gems at thrift stores, yard sales and even our basements and turns them into something fun and unique.
Some people call it turning Trash To Treasure. Some people call it Thrift Store Makeovers.
Whatever you call it, it's fun and a great way to add stylish decor to your home inexpensively.
Today I'm going to highlight one of my favorite Thrift Store Upcycles from each of our decor team members. Just click on the blue boxes that say "View More Details" to be magically transported to the tutorial for that project!
The rest of the 100 upcycling ideas can be found at the bottom of the post where you see all the little squares. In this section, clicking on the boxes will take you to the full tutorials.
My Favorite Thrift Store Upcycles From The Thrift Store Decor Team - 2022
Window Art With Glass Plates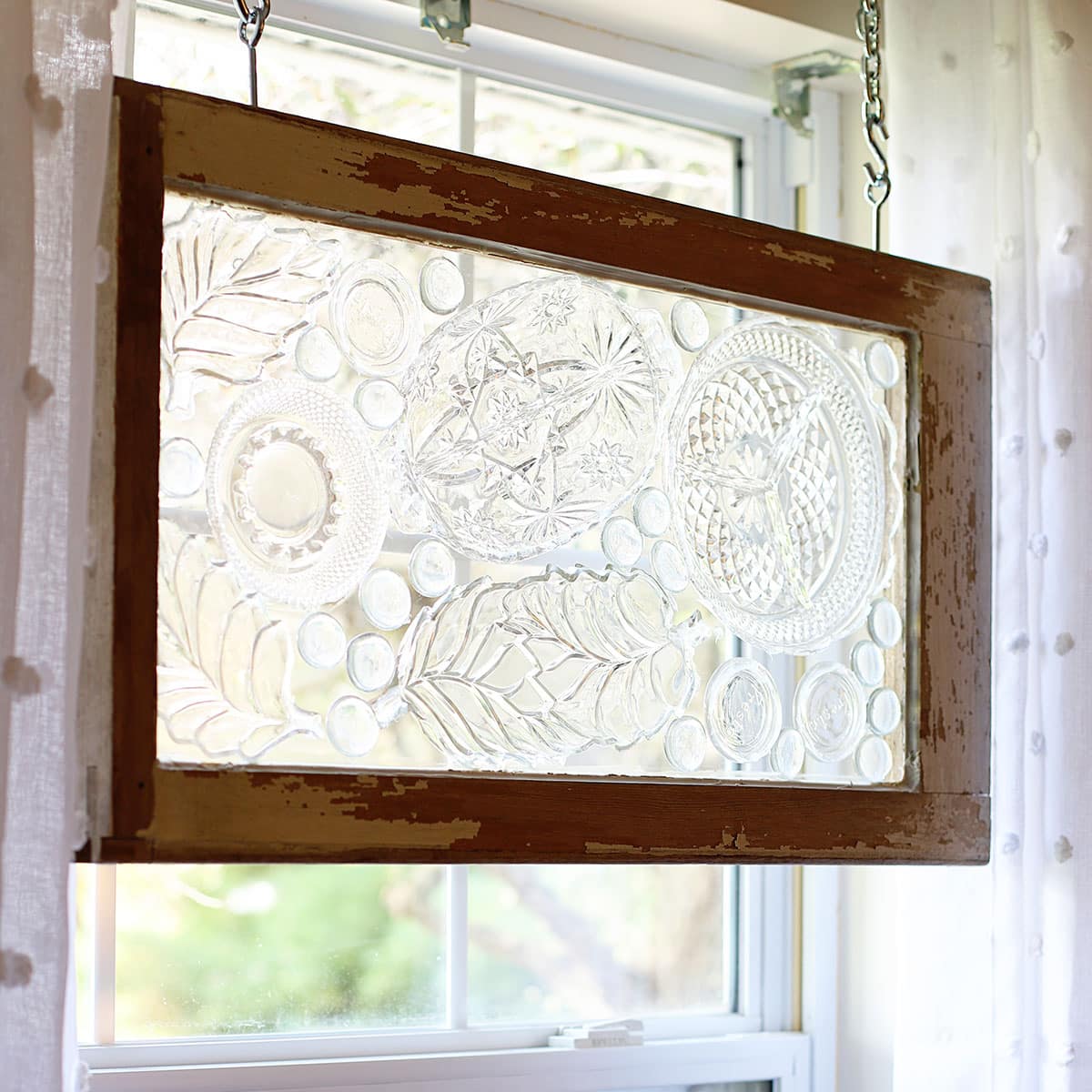 This is one of my very own projects and has caused quite a stir on social media.
It's a project I've wanted to do for so long and just finally got around to making it this year and I'm so glad I did!
It uses pressed glass plates from the thrift store and an old window. And currently hangs in my office window as we speak. When the light shines through it in the late afternoon it's magical!
View More Details
DIY Bee Hive Decor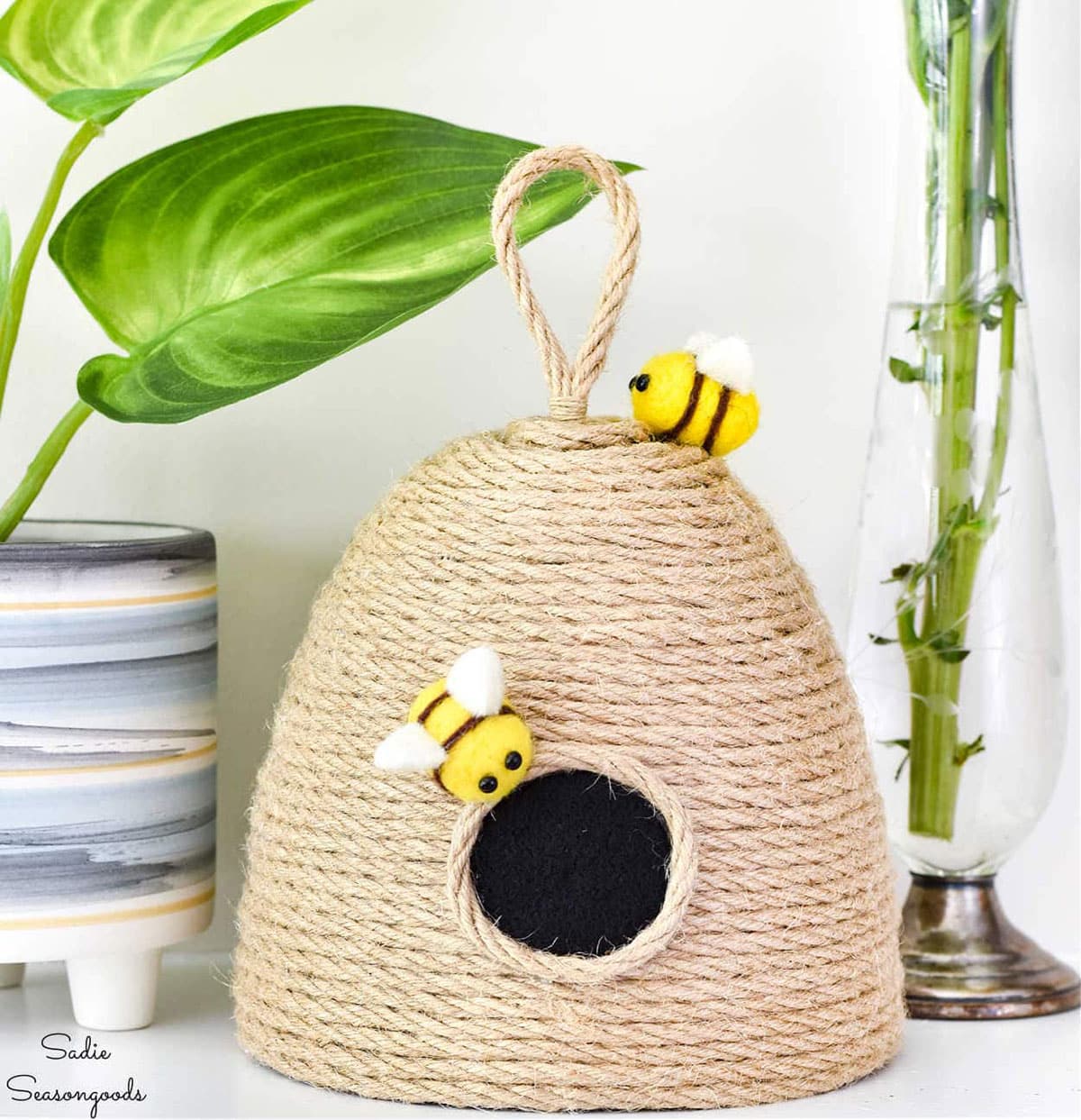 Sarah from Sadie Seasongoods upcycled some items commonly found at thrift stores into a pretty darn cute little bee hive for summer decor!
How adorable is that!
View More Details
Vintage Washboard Laundry Room Organizer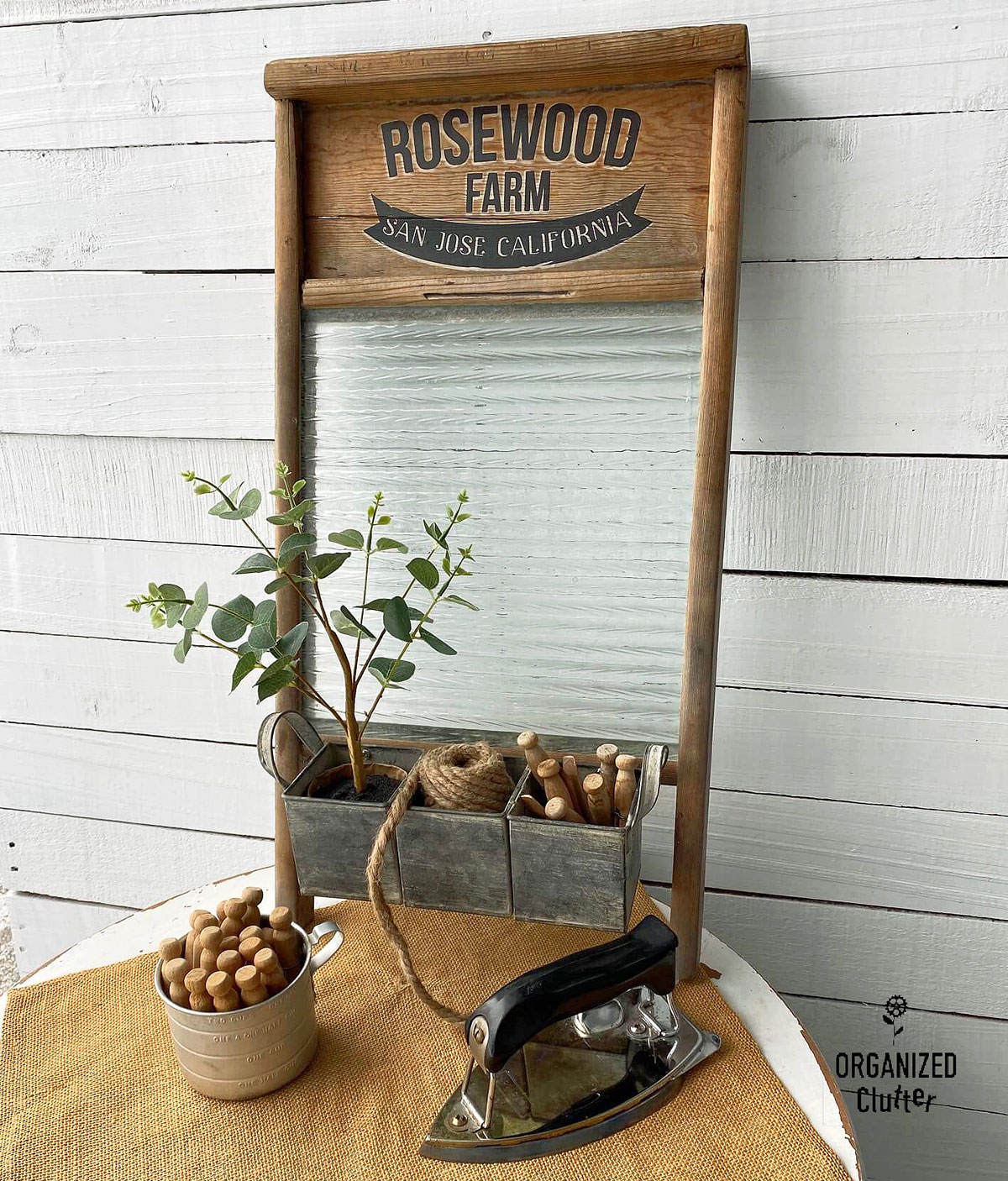 Carlene from Organized Clutter takes a broken down washboard she found at a thrift store and upcycles it into a fun way to organize clothespins and such in your laundry room.
Looking at this would almost make laundry day fun! But seriously, why did they ever call it laundry "day". Every day is laundry day at my house!
View More Details
Stenciled Lamp Shade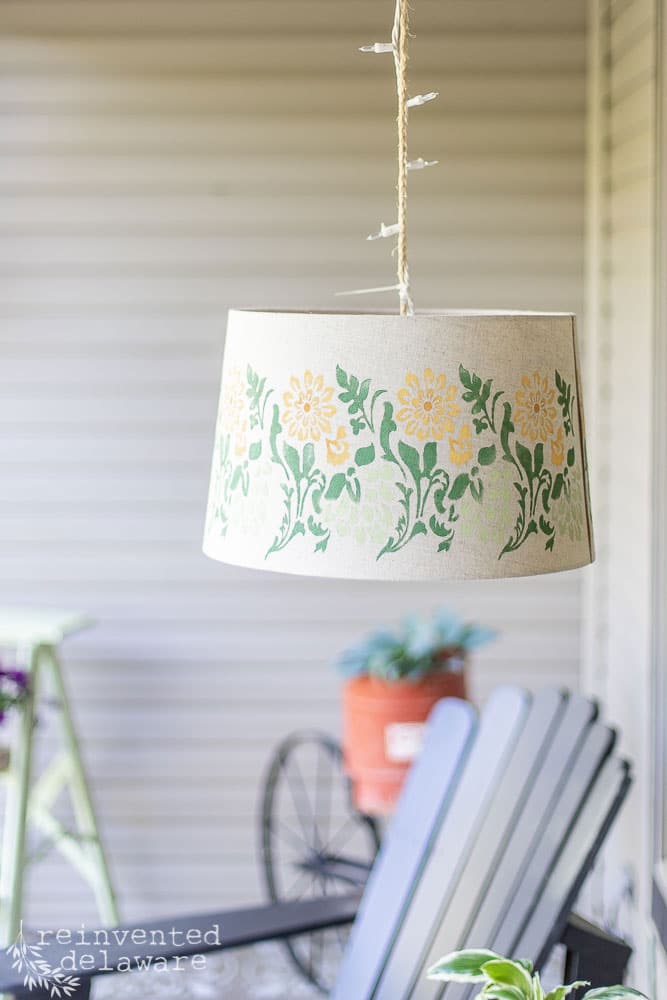 Cindy from Reinvented Delaware made the cutest light for her porch by upcyling a thrifted lampshade. I just love the flower stencil she chose.
It's the little details that make your decor stand out!
View More Details
Galvanized Tub Garden Tool Organizer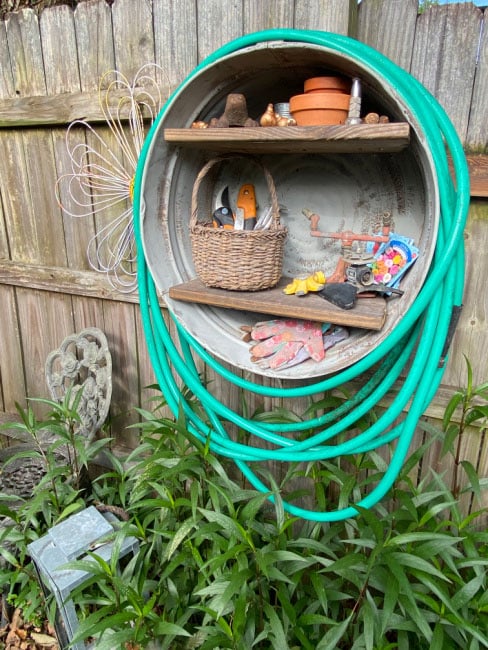 My gardening loving heart was instantly drawn to this galvanized tub being used as a lawn and garden tool organizer. Everything is right where you need it and easily accessible.
Sue from Shop At Blu shows you how to easily add shelves to an old washbasin and give it a new life!
View More Details
Upcycled Bar Cart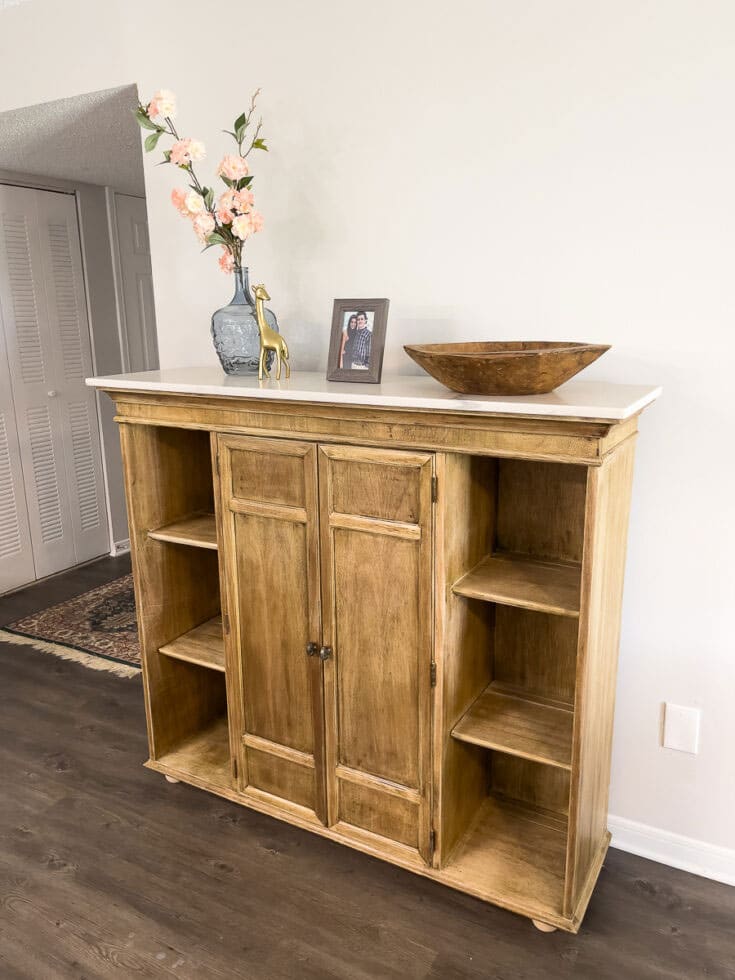 You would not believe what this oh so trendy bar cart started life as!
Christy at Our Southern Home and her daughter, Ashlyn, did such a great job of refinishing it and converting it to a more useful piece.
View More Details
DIY Boho Vase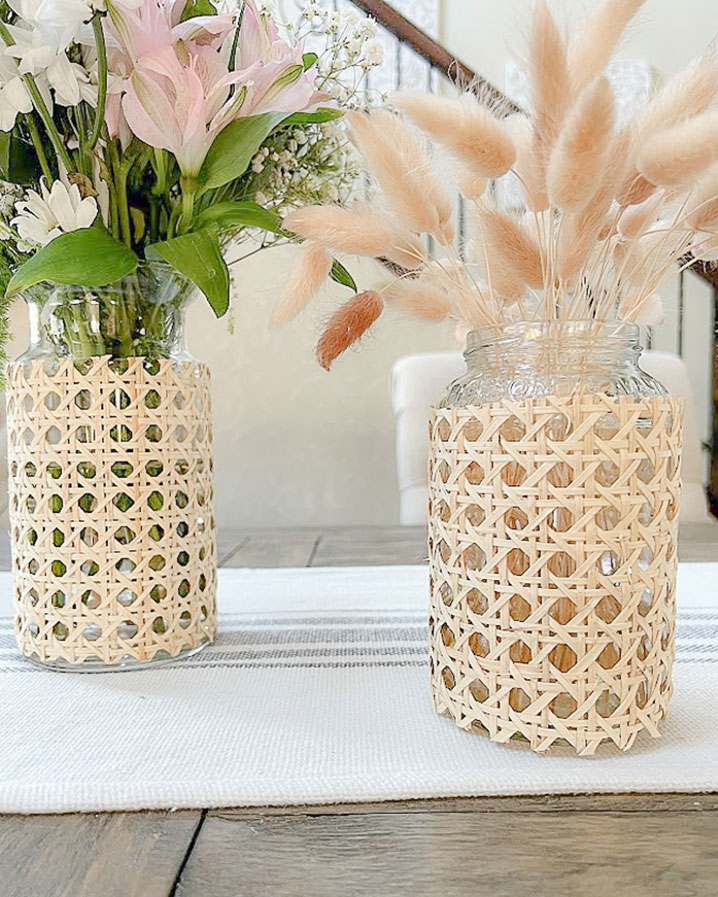 These cane wrapped vases from Kristin from My Uncommon Slice Of Suburbia have a wonderful boho vibe to them and they're so easy to make!
These would be super cute to give as teacher or hostess gifts for the holidays!
View More Details
DIY Frosted Sea Glass Vase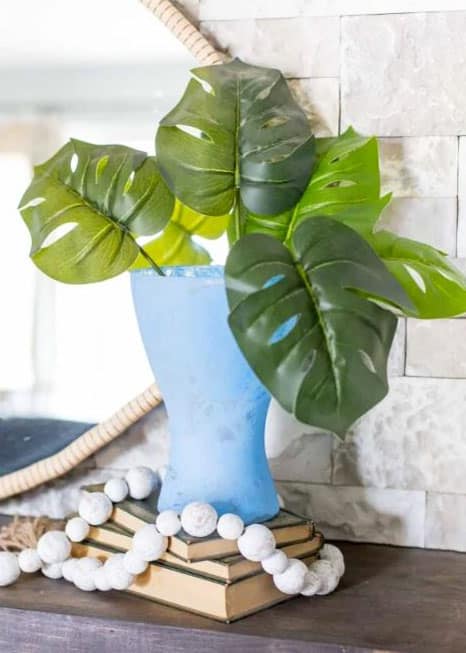 Speaking of vases, Maryann from Domestically Speaking shows us how to turn a plain Jane thrift store vase into a pretty and stylish vase!
Plus you can use this technique on other glass items also. The possibilities are endless!
View More Details
Repurposed Cabinet Door Idea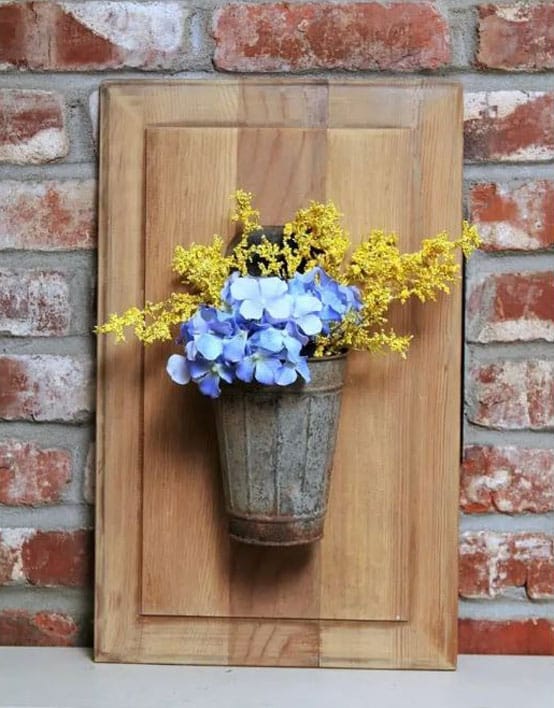 Well, this old cabinet door sure got a new life as a super cute way to display flowers and Kathy at Petticoat Junktion shows us just how easy it is to make one for yourself!
BTW, if you have a Habitat For Humanity Restore near you they are filled with cabinet doors just begging to be adopted and put to good use!
View More Details
Repurposed Shutter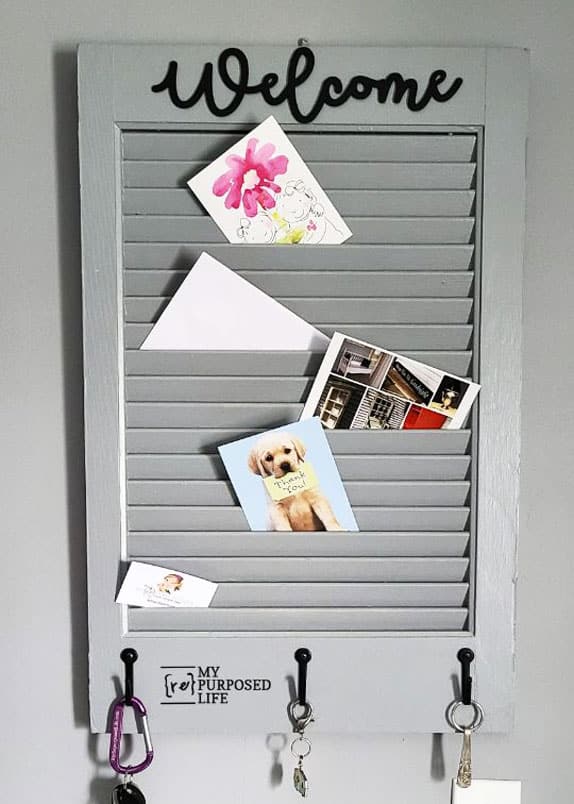 This mail organizer made by Gail from My Repurposed Life is a great way to repurpose an old shutter.
Use it to hold mail, photos, Christmas cards - whatever your heart desires! And again, these shutters can be found at your local Habitat For Humanity Restore.
View More Details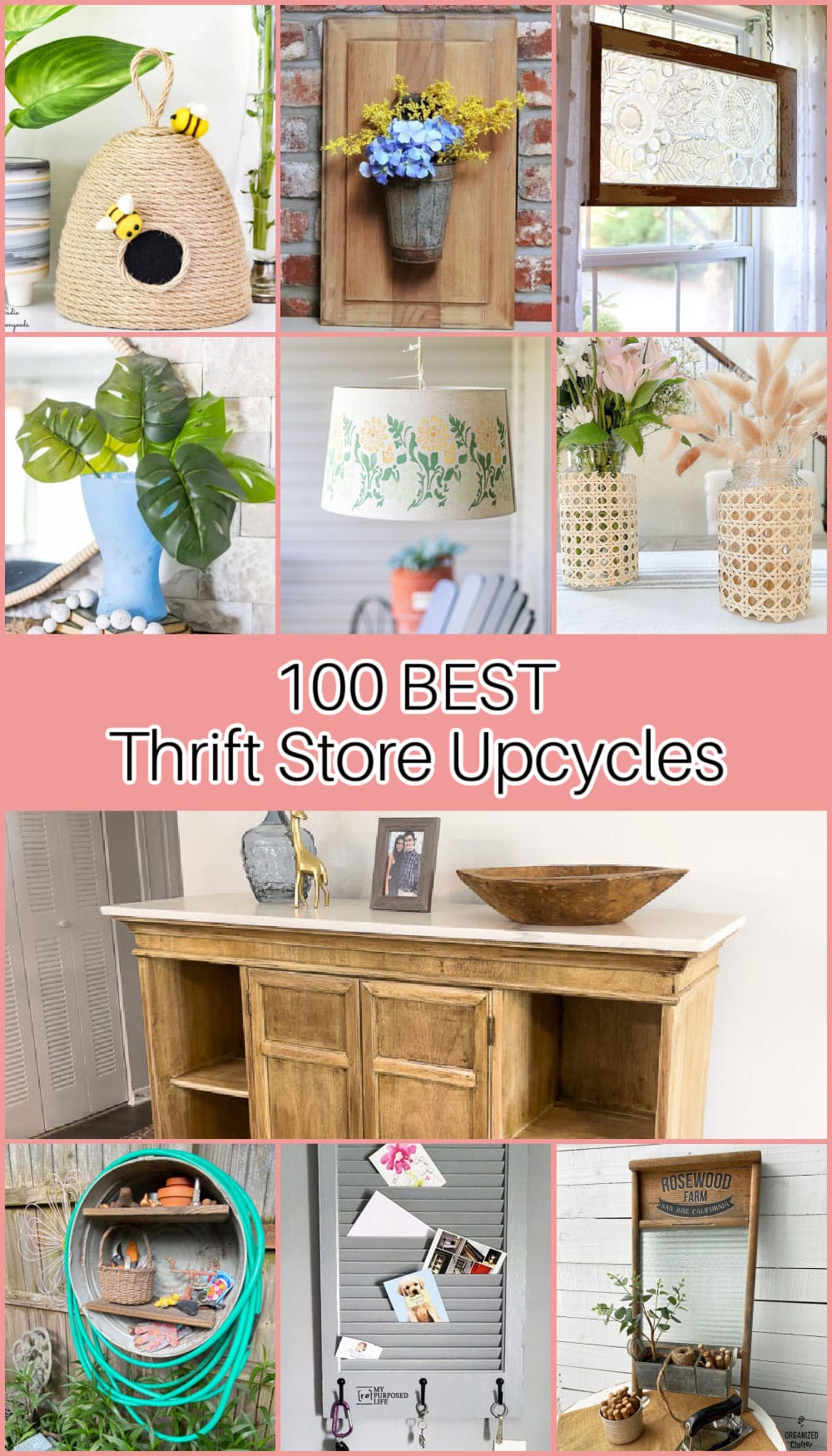 100 Upcycling Ideas For Your Home And Garden
Brought To You By Your Thrift Store Decor Team