Dear Thrift Store Worker:
Hi there!
You know I love you, right? I mean you make my thrifting dreams come true so very often. If it wasn't for you, I never would have found some of my greatest treasures.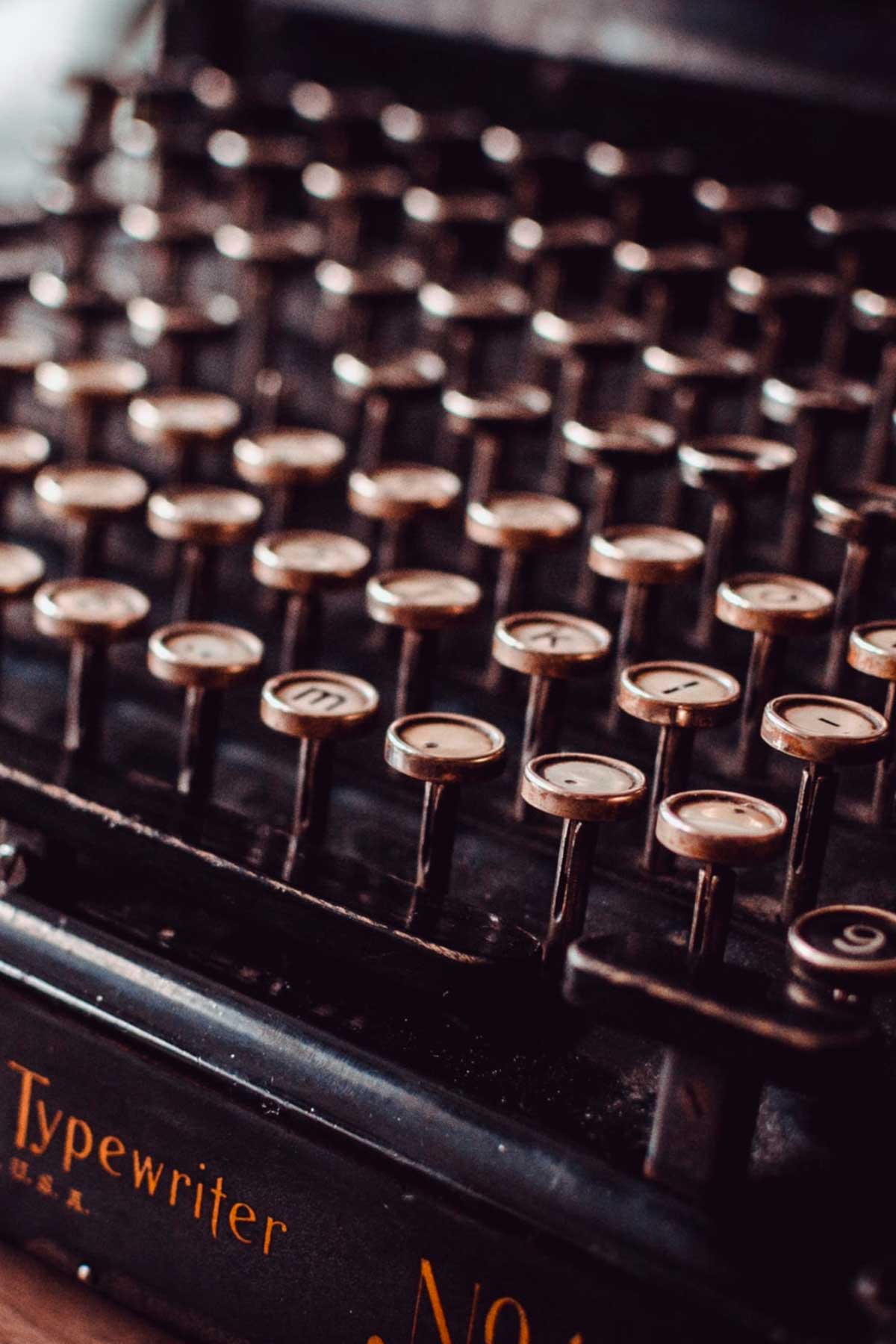 I would be without my cool typewriter collection, my vintage cameras and many many more great items.
For the most part, you look out for me and my vintage-loving thrift store shopping friends. But, I gotta tell you something.
Packing tape.
The kind you use to bind all my vintage treasures together?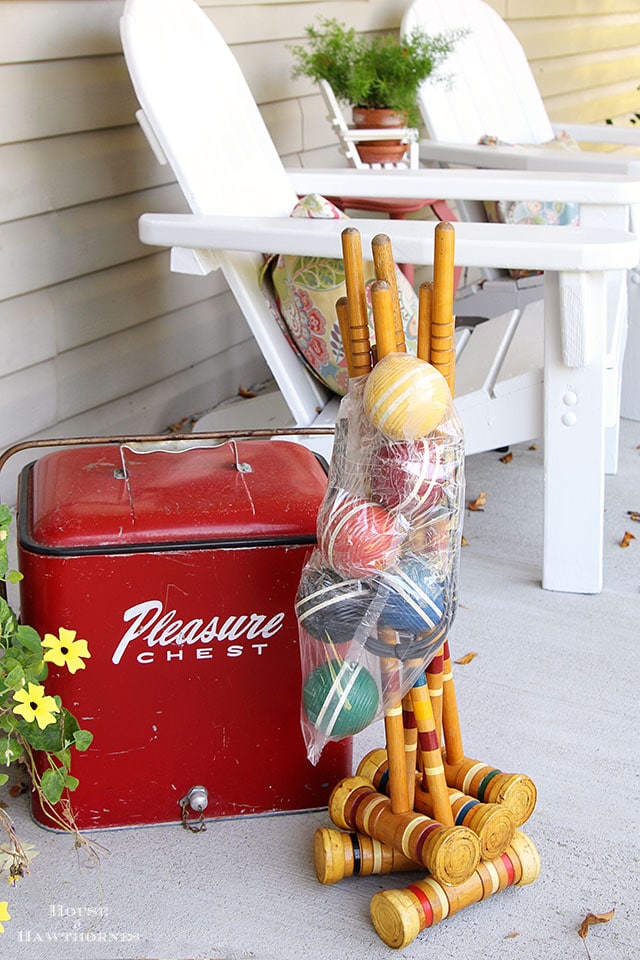 (My lovely croquet set. Sigh.)
Yeah, let's talk about that.
It's got go. Got. To. Go.
I can see where it would be enticing and a little exciting to just keep circling my items with packing tape. Again. And again. And again.
And again.
Let's make sure that lid on the Pyrex bowl is not going anywhere. Ever.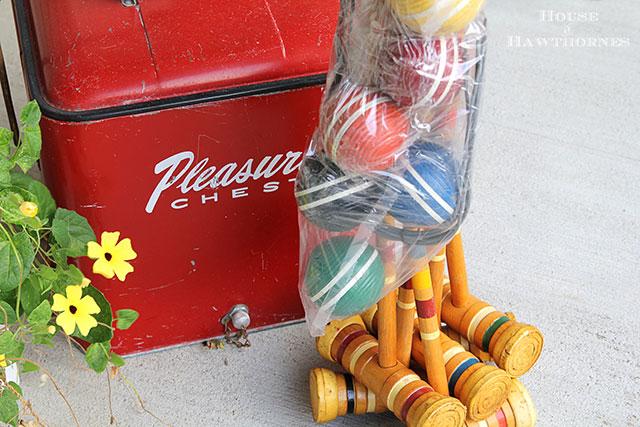 (Oh, look, they carefully put the balls in a plastic sack so we wouldn't lose any)
But we really have to break your love affair with the roll of tape.
You know I can't resist buying something at a great price, but when it takes me an hour to dismantle the tangled maze of tape off my vintage Cosco folding step stool . . . it's too much.
When I have to spend an eternity using a q-tip and Goo Gone to carefully get the sticky reside off my set of china . . . it's too much.
When it rips the paint off my lovely croquet set . . . it's too much.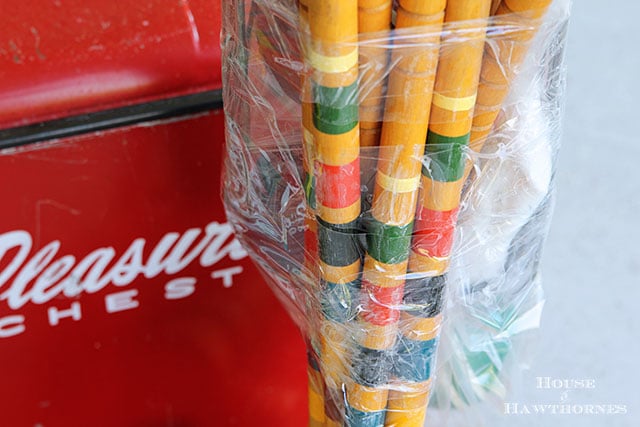 (Nice job of taping the ever living heck out of the painted wooden handles. They never had a chance.)
Just lay off the tape. Please.
Signed,


President and CEO, Thrifters For A Tape Free World
P.S. We can talk about using black grease marker to tattoo prices on the front of books some other time.
Like this post? Check out some of these other related posts: