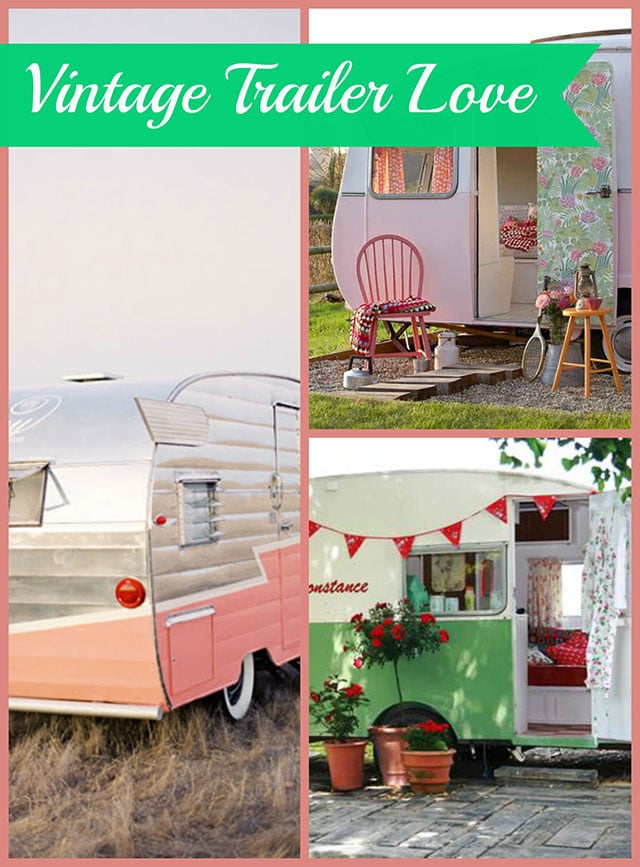 With summer vacations upon us, my mind once again starts drifting off to hitting the open road. Just slowly working my way across America, stopping at roadside diners and camping at little mom and pop campgrounds along the way.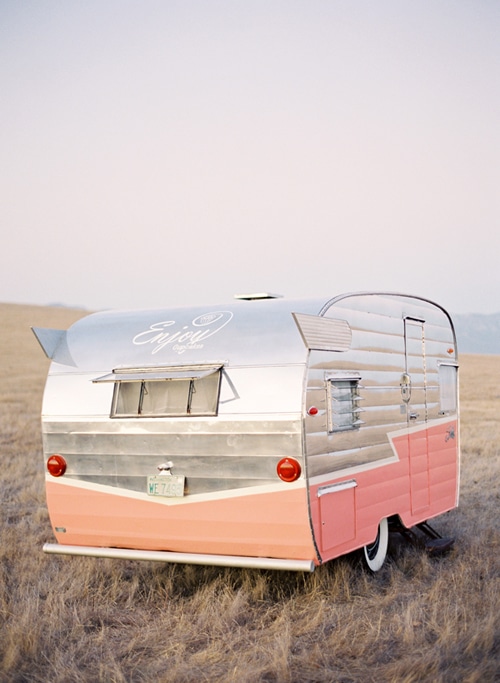 Source: Heart Handmade
Preferably with a vintage trailer in tow.
You all know I love a good vintage trailer, right? Like, adore them.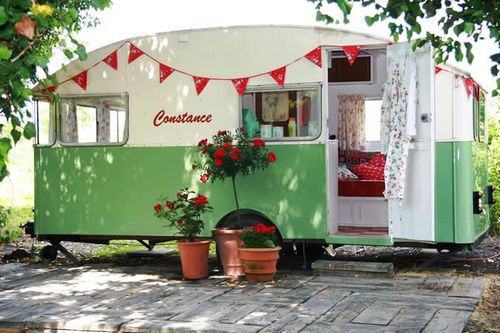 Source Snail Trail Co on Flickr
Like I want to buy one and live in it for the rest of my life.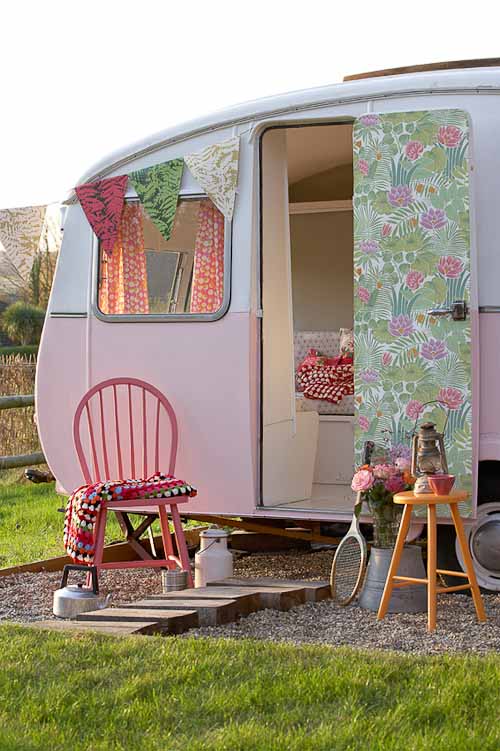 Source: Retro Renovations
And I would. If only they were big enough for my entire family, dogs and all.
Source: Happy Loves Rosie
And my vintage typewriter collection. Vintage thermos collection too!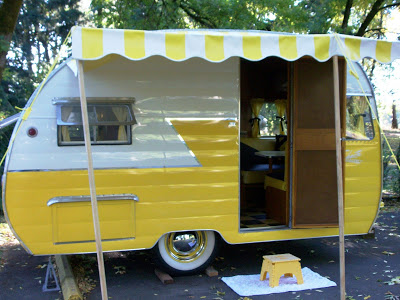 Source: Funky Junk Sisters
Since I probably won't be able to find a trailer big enough to take ALL THE THINGS with me, for right now I'll just have to make do with
looking at photos of them on Pinterest
and checking out trailer related doodads online.
(This post does contain some affiliate links. You can read my full disclosure policy here).
How about some super cute vintage trailer cupcake boxes. It's a digital download from Simply Everyday Me on Etsy.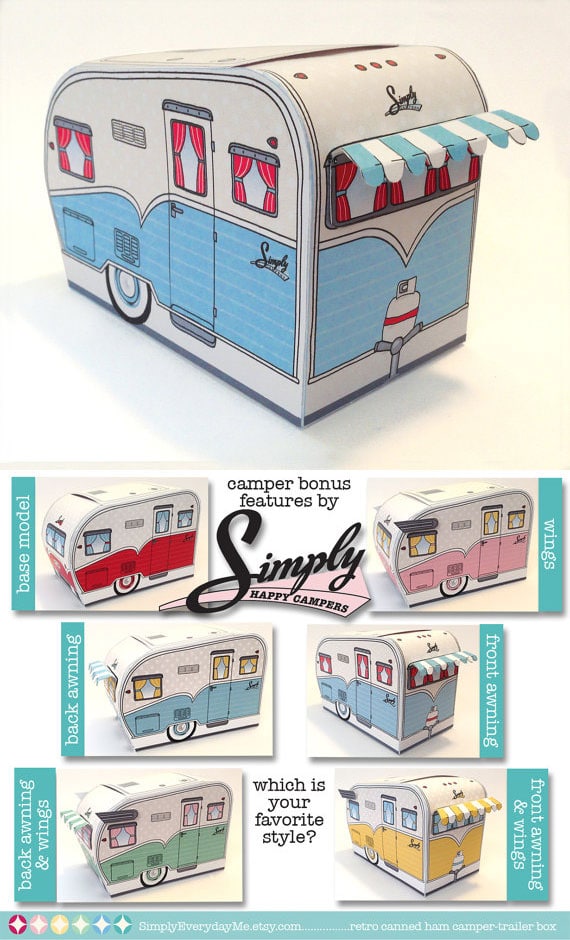 Source: Simply Everyday Me
And how about this CUTE with a capital C-U-T-E camper bunting you can print out from
Little Vintage Trailer
!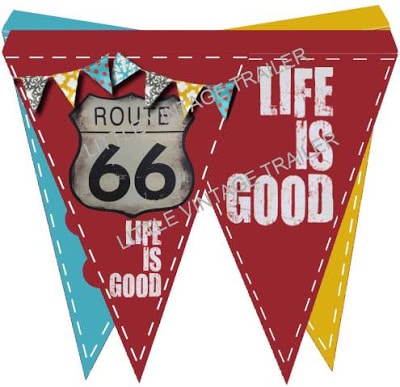 Source: Little Vintage Trailer
Family Outdoor Adventures
has a free template to make your very own Shasta trailer. Out of paper.
You just print it out, cute it out and raid the kids' art supplies to find some crayons to color it in.
Oh, I am so making this!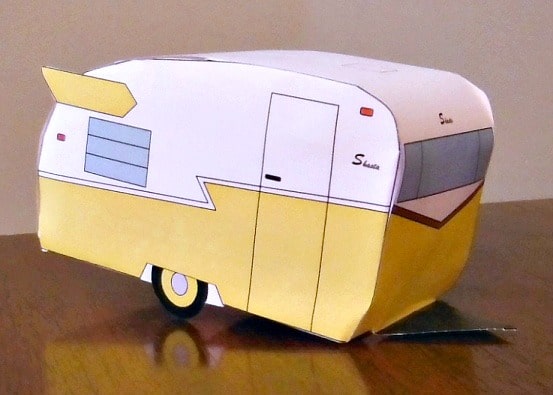 Source: Family Outdoor Adventures
OMG, how adorable is this Michael Miller Trailer Travel fabric I found on
Fabric.com
!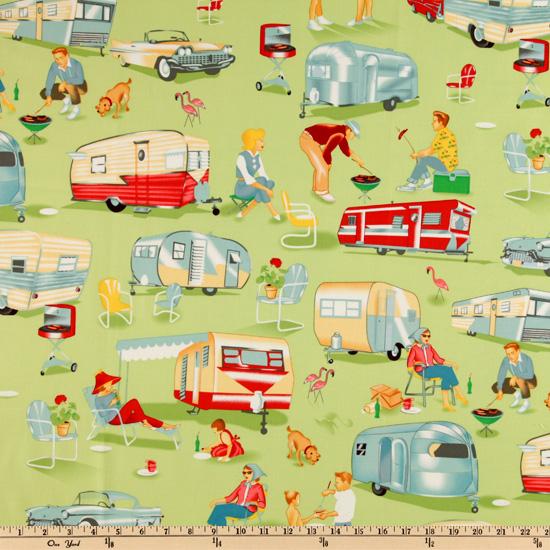 Source: Fabric.com
Or if you're more of a reader than actual camper, you can buy this book by Sisters On The Fly about camping in vintage trailers.
Side note – I saw them at the Country Living Fair last year. End of side note- because I have no idea why I had to tell you that.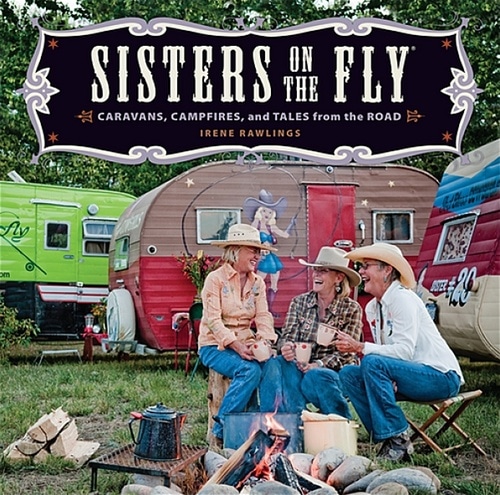 Source: Vintage Trailer Supply, Inc.
Speaking of
Vintage Trailer Supply, Inc.
, they sell a lot of stuff to redo your vintage trailer plus a lot of cute accessories and doodad type things with a trailer theme.
Anything from 1969 Airstream Curtain Sliders to salt and pepper shakers shaped like trailers to a video of Lucille Ball's The Long, Long Trailer (love that movie!) to some cool vintage looking tablecloths and napkins.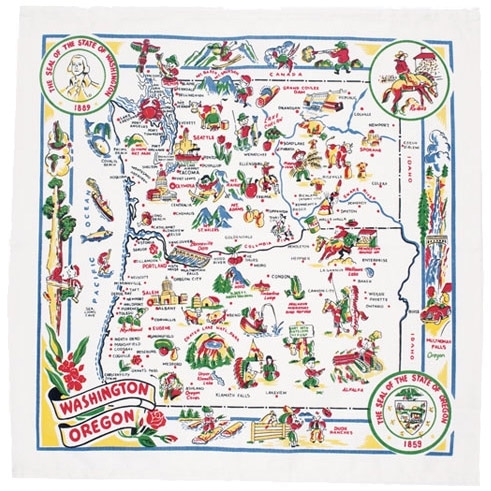 Source: Vintage Trailer Supply, Inc.
What about a cute little canned ham ornament for the tree this year?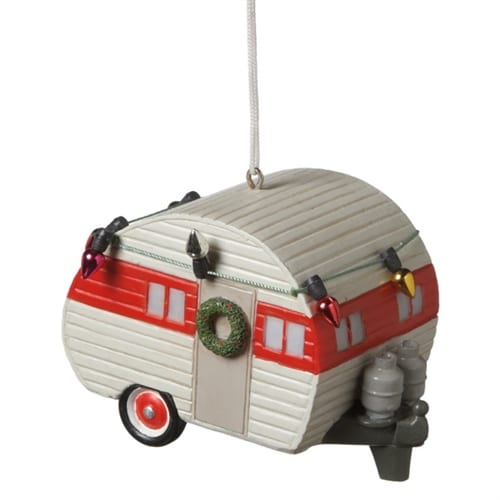 Source: Vintage Trailer Supply, Inc.
Hope you have a wonderful summer whether hopping around the national parks and campgrounds or just glamping in your imagination on your couch!
What are you up to this weekend?

(more affiliate links below)