I just noticed that it's Wednesday, when did that happen? Time has just totally gotten away from me this week. Next thing you know it will be the 4th of July!
Before it gets too late, I need to show you my photos of the Springfield Antique Show And Flea Market in Springfield, Ohio that I attended two weekends ago.
Three words.
Fun. Funky. Fantastic.
It really runs the gamut from fine antiques, to high end shop wares, to rusty junk right out of a barn (my favorite), to good old fashioned flea market crapola (that's French for stuff).
Lots of industrial items at the show this year.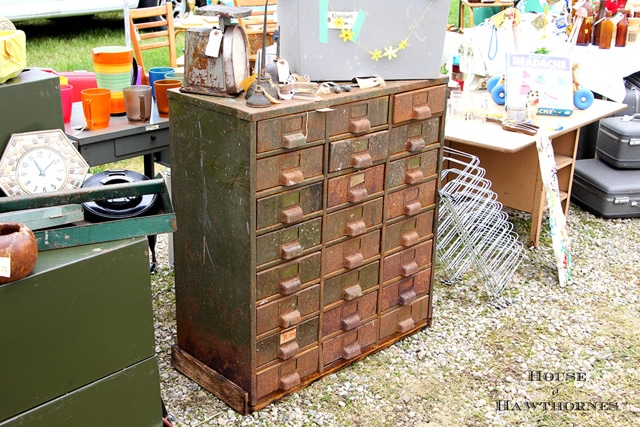 Many, many vendors had these letters.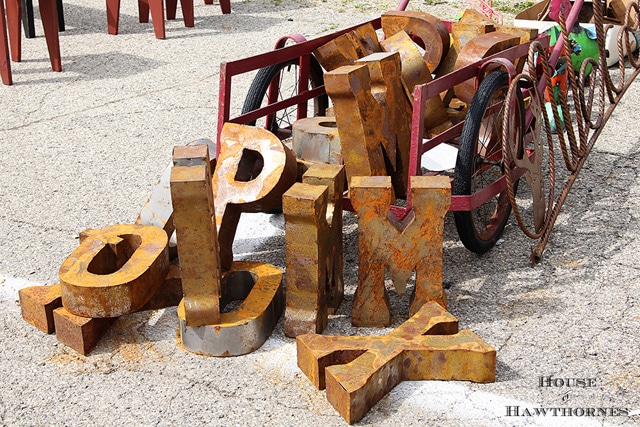 So many that I would guess that they are new metal letters made to look old with a faux rust technique. Not accusing anyone of anything shady here, but unless an alphabet soup factory just exploded, it just doesn't make sense.
Lots of fun toys.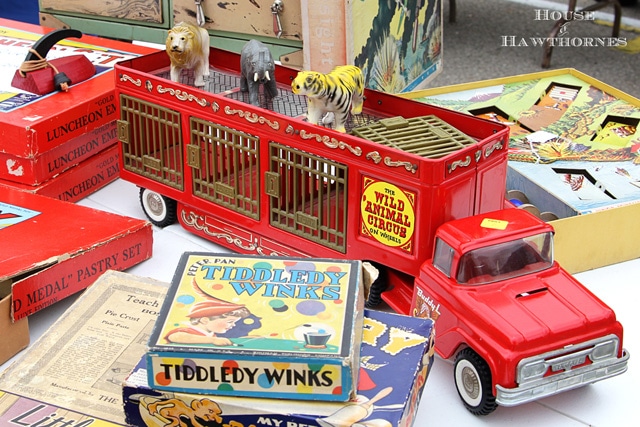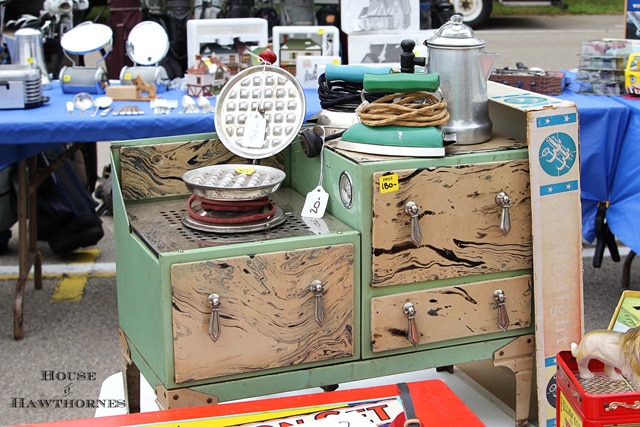 This green and red hutch was calling my name. It must have been calling someone else's name louder though, because when I went back later to check it out again, it was gone.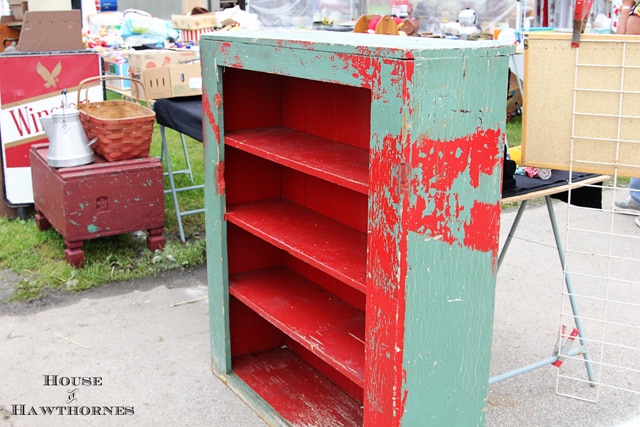 Lots of jars similar to the one I used in my terrarium tutorial.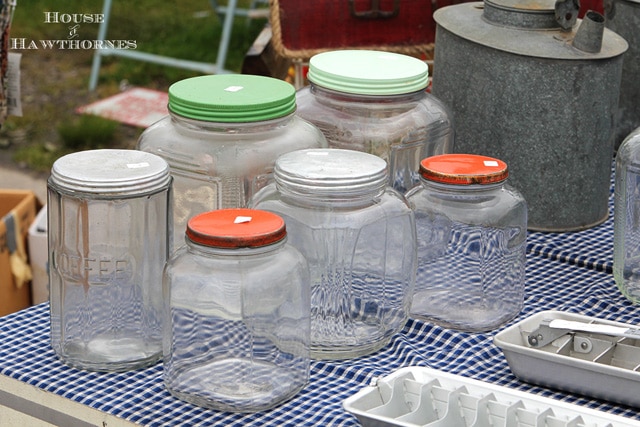 Donna at Funky Junk Interiors was nowhere to be seen, but her notoriety lives on in rural Ohio.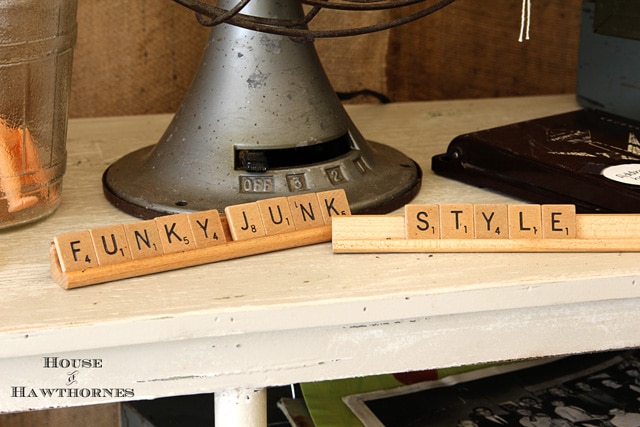 What a cool typewriter!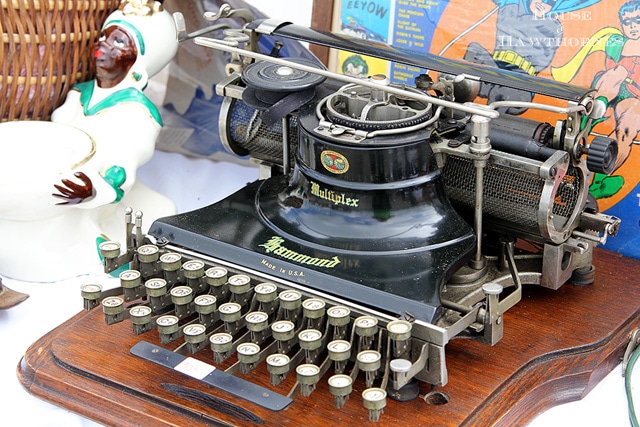 And last, but not least, a Hawthorn bike.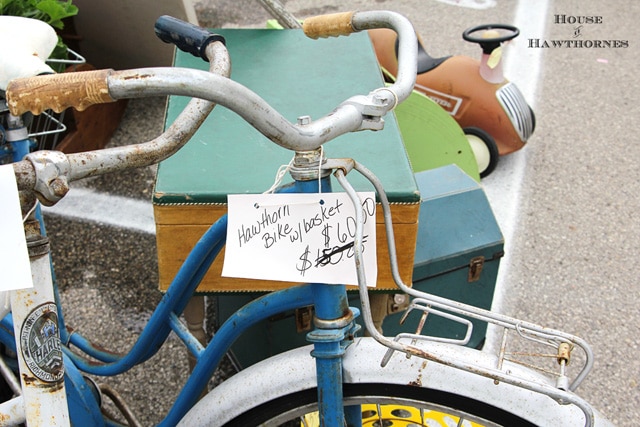 I should have bought this on name alone, but I just couldn't part with $60.
$20, maybe. $60, no.
I'm off to get a pedicure, which I treat myself to once a year (I just do it myself the other times). Gotta get the hooves back into sandal shape.
Linking with Be Inspired and Feathered Nest Friday, Saturday Night Special.