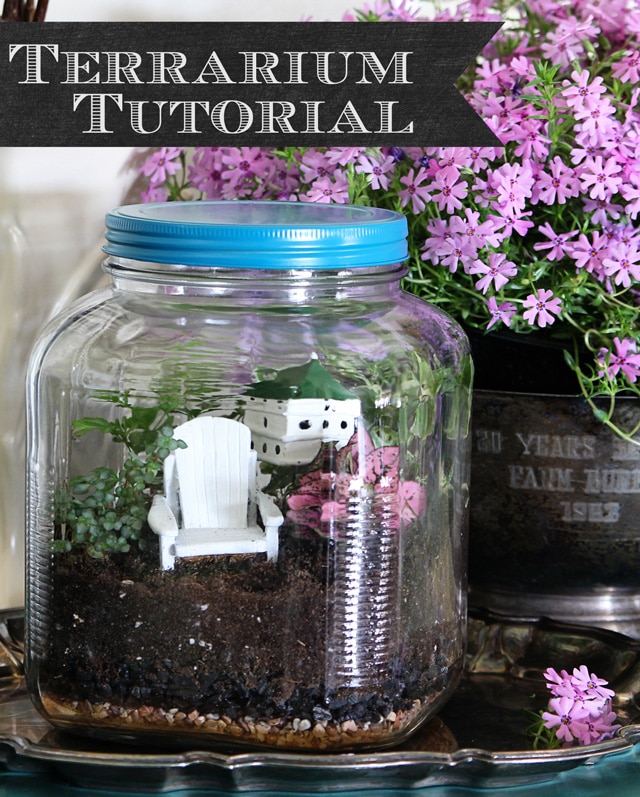 Back when I was in high school, 5 years ago give or take a century, terrariums were all the rage.
And they are all the rage again.
Cool. Groovy. The bee's knees, I tell you!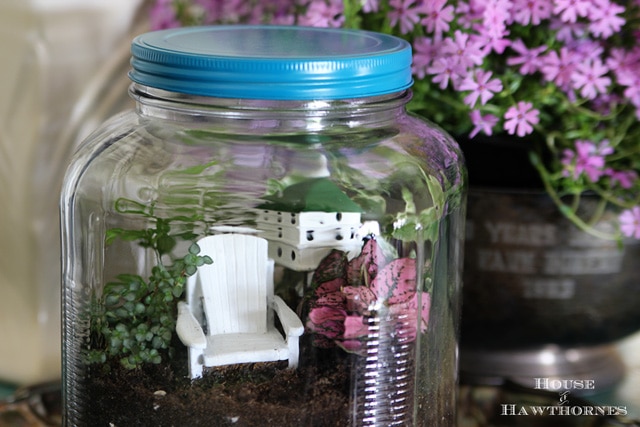 All you need to make your own DIY terrarium is:
- a container
- gravel or small stones
- charcoal
- potting soil
- some small plants
- fun doodads to liven up the place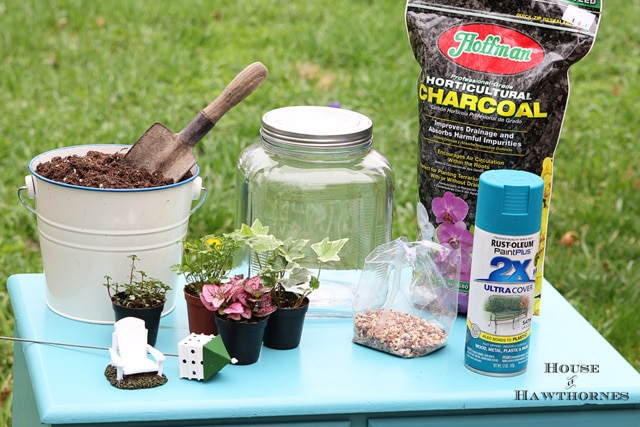 I bought my Anchor Hocking cracker jar at Walmart for $5 and change. It comes in different sizes and this one is the large 1 gallon size (for those huge saltines, I suppose).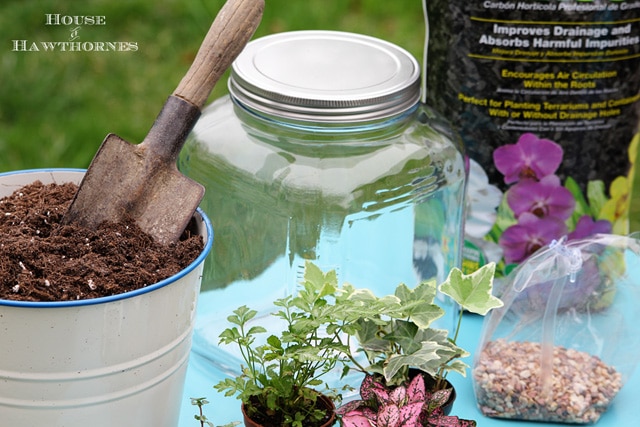 I scuffed up the metal lid with sand paper and spray painted it to give it a more vintage look (I used Rustoleum's Lagoon color).
I have bought these jars numerous times over the years and always paint the lids and then all of a sudden they look like they came straight out of the 50's.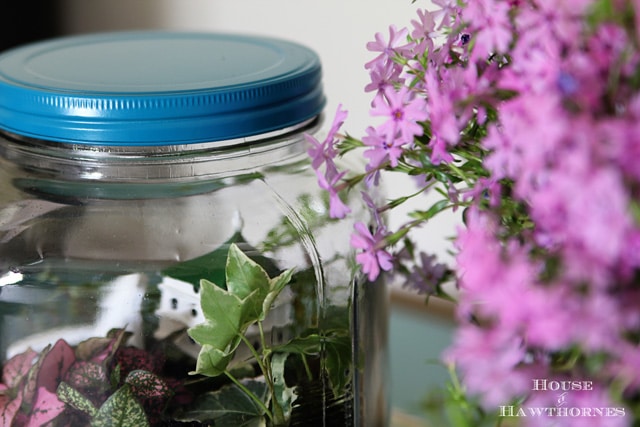 I added roughly ½ inch of stones on the bottom, followed by 1 inch of charcoal and topped by 2 ½ inches of potting soil.
Then I gingerly planted the plants, set my Adirondack chair and purple martin birdhouse up, misted the foliage with a little water and screwed on the lid.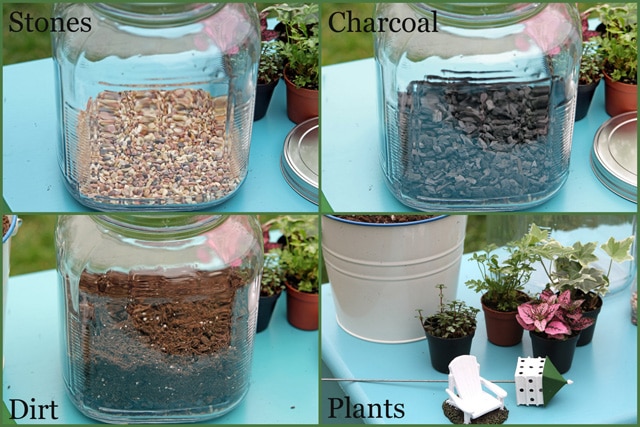 I don't expect to have to water it again for a few weeks, if not a few months. A few years might be pushing it.
Wouldn't these make a great Mother's Day gift?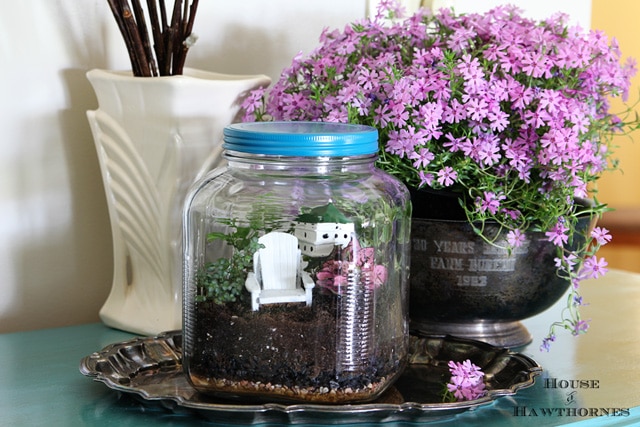 Add a box of wine and a card and you're all set.
Other posts you may enjoy:
DIY Terrarium Woodland Version
DIY Coffee Pot Terrarium
Rustic Log Bird Feeder