If you noticed that I have been MIA for a bit . . .
I flew to Portland, Oregon for a few days to go to my niece's wedding and to visit with the part of my family that lives out there. And I thought it was as good a time as any to unplug and get a taste of life without all the constant online "noise".
Like it was back in the olden days.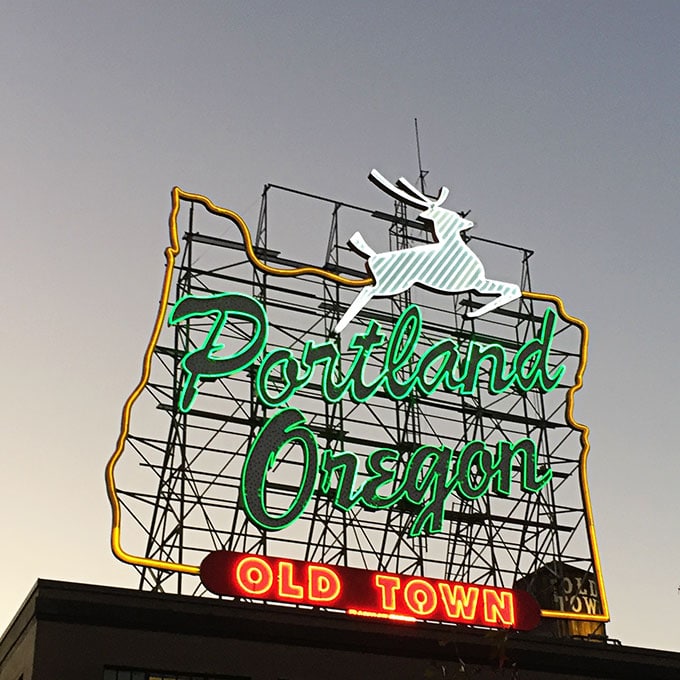 (The White Stag Sign in downtown Portland, Oregon)
And I learned that I can live a few days without obsessively checking out blogs, facebook and instagram. It won't kill me. Really. I am living proof.
Some other things I learned on this trip are . . .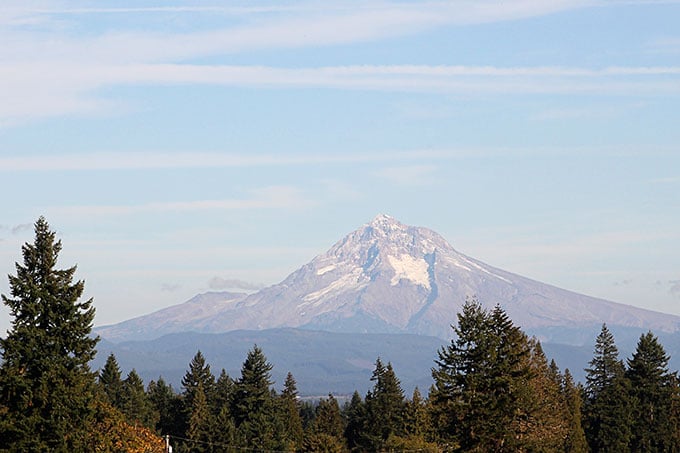 (View of Mount Hood from Portland, Oregon)
(Multnomah Falls in Columbia River Gorge)
Ten Things I Learned On My Trip To Portland:
The sun DOES shine occasionally in Portland.
It's harder to find Big Foot than you would think.
There are a lot of waterfalls around Portland. Although after looking at the tenth one, they all start to look the same.
People in Oregon like their Ducks and Beavers.
Sturgeon can grow really really big. I met a fish named Herman at the Bonneville Fish Hatchery that was over ten feet long and over 70 years old.
Portland has a lot of cool trendy neighborhoods with cool trendy people walking around.
Thrift stores and antique shops in Oregon basically carry the same kind of stuff you find back East.
There is a Hawthorne Street in Portland. I'm pretty sure they named it after my blog.
I don't like driving on narrow mountain roads where they have rocks as "guardrails" and on the other side of the "guardrail" is a 300 foot drop.
3 full days is just not enough time to do everything you want to do in Portland. This is a 7 day-er kind of city.
I can go away from home for a few days by myself and my house won't implode and my son will still remember me when I get back.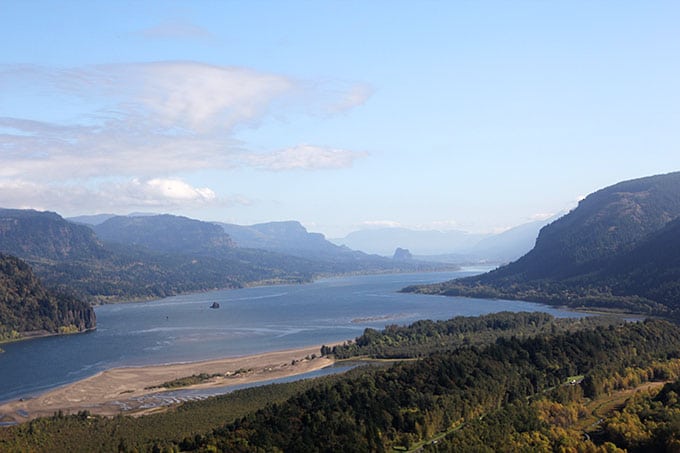 (View of the Columbia River Gorge from the Vista House)
BTW, Portland's unofficial slogan is "Keep Portland Weird". Just in case you had no idea what the title of this post meant.
Have you ever been to Portland?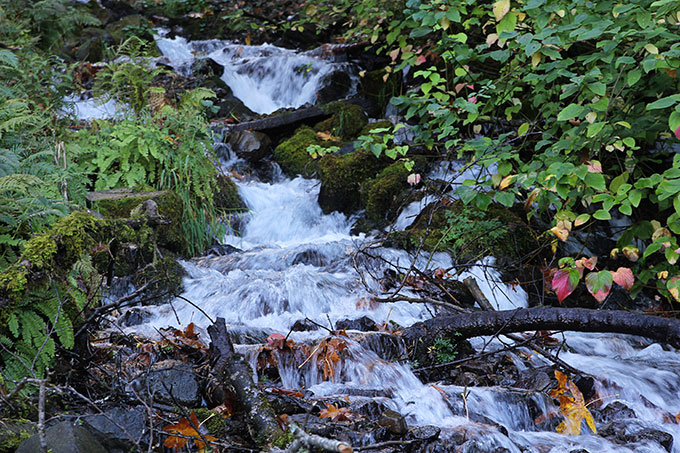 (At the bottom of some random waterfall - I told you they all start to look the same)