What a hoot! This adorable owl is a super QUICK and EASY DIY wood slice project for fall home decor or any time of the year.
His name is Charlie.
Why Charlie? He's named after the New Zoo Review, a kid's program from the 70's.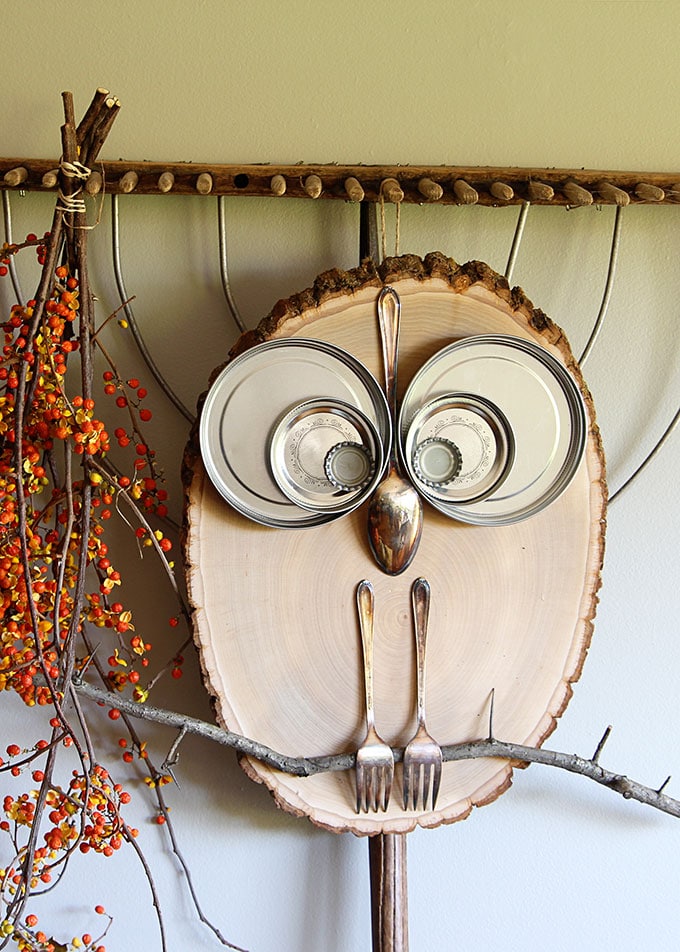 I first discovered the New Zoo Review when I had to come home sick from school one day in Middle School. I had the flu and had barfed all over my locker in the hallway and surprisingly had been sent home (no idea why) and it just happened to be on tv that afternoon.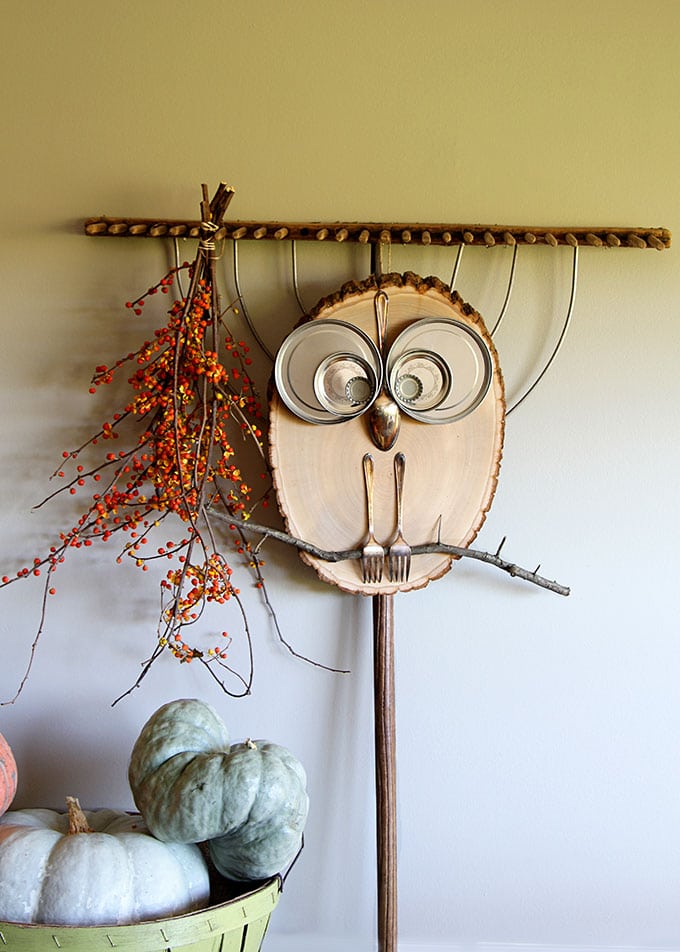 I was in love.
Sure, I was probably a bit old to be watching a kids tv program, but I loved its simplicity and the theme song and somehow it made me feel better.
"It's the New Zoo Review, coming right at you . . ."
Can I admit something pretty embarrassing? Besides having barfed on my locker in Middle School?
When I broke my arm in August, I had a day long pity party for myself where I laid in bed, drank chocolate milk, ate crunchy Cheetos and watched a couple "episodes" of the New Zoo Review on my laptop. They were really just little snippets that people had taped off their tv sets, but I pretended they were full versions.
And it did make me feel better!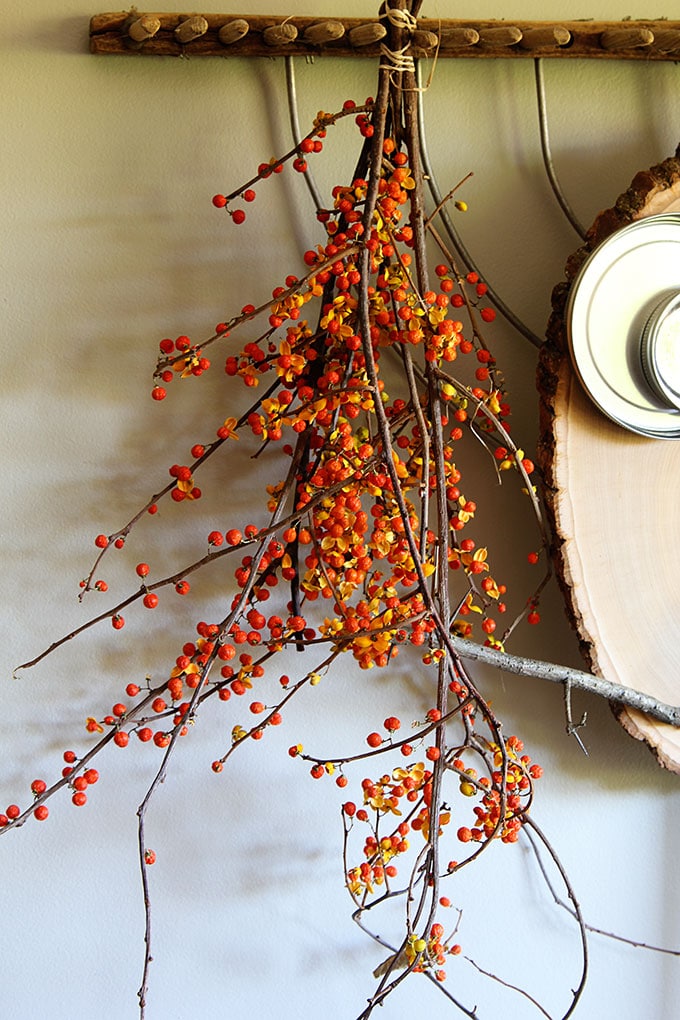 Sometimes it just takes a little nostalgia and babying to get you back in gear. And an owl.
On arm news, I have been officially released from therapy and am 90% back to normal (as if I have ever been normal). I just need to work a little bit more on my fingers to get them moving like they should. Believe it or not, just typing on your computer is not considered therapy. Darn it!
How To Make A DIY Wood Slice Owl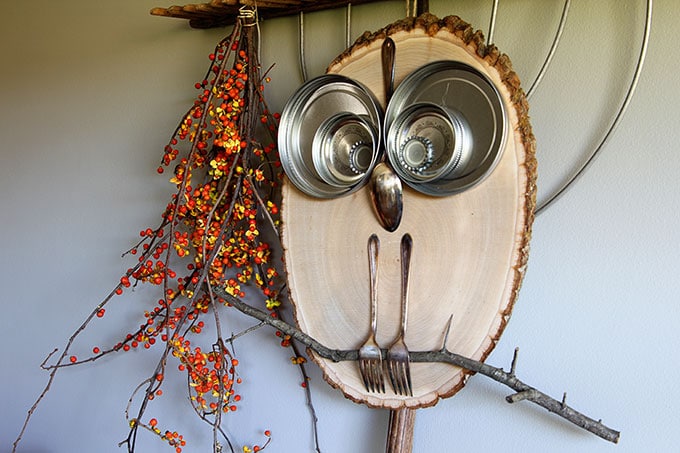 Supplies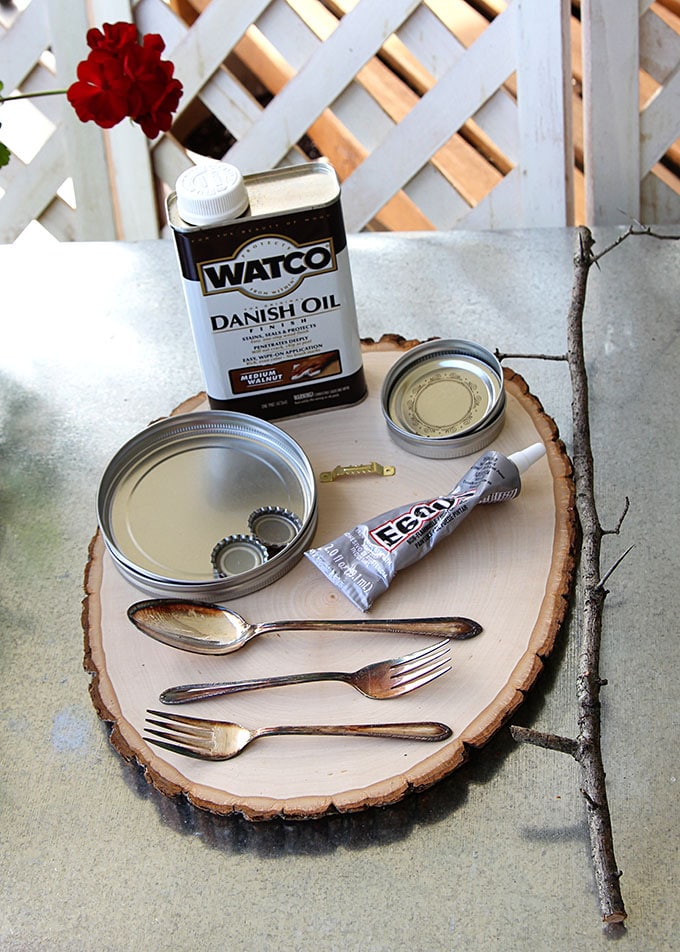 (This post contains some affiliate links for your convenience. You can read my full disclosure policy here.)
1 Large wood slice - 10" x 15"
1 Sawtooth picture frame hanger
2 5" wide jar lids
2 Regular mouth canning jar lids with bands
2 Pop bottle caps
1 Serving Spoon
2 Forks
1 Branch
Stain or Danish Oil (optional)
If you prefer to make smaller owls, just scale the lids to the wood slice size
Instructions
It's really just a three step process (one of which is optional, but I didn't want to be all "hey, it only takes two steps" and then you think I'm bragging ) :
1. Stain (optional)
If you want to give your owl a bit of color, you can use a stain to darken the wood slice. I used the Watco's Danish Oil that I had used on my Mid-Century Modern Chair Restoration in the spring.
This is a totally optional step, you can leave him with the natural wood look if you like.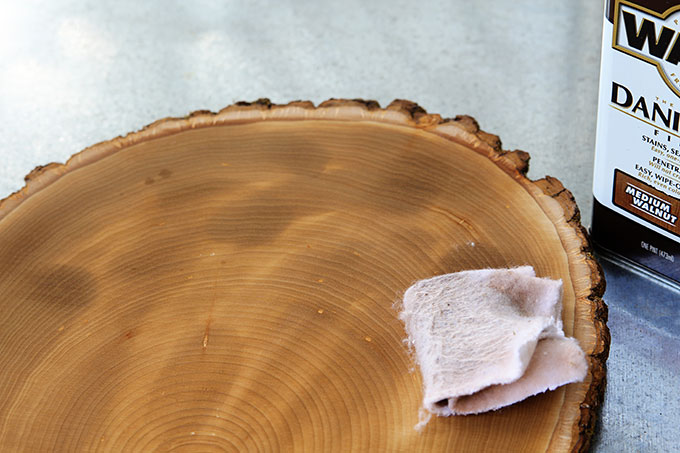 2. Attach Picture Hanger
Before you start putting on your owl parts, attach a sawtooth picture hanger on the back of the wood slice.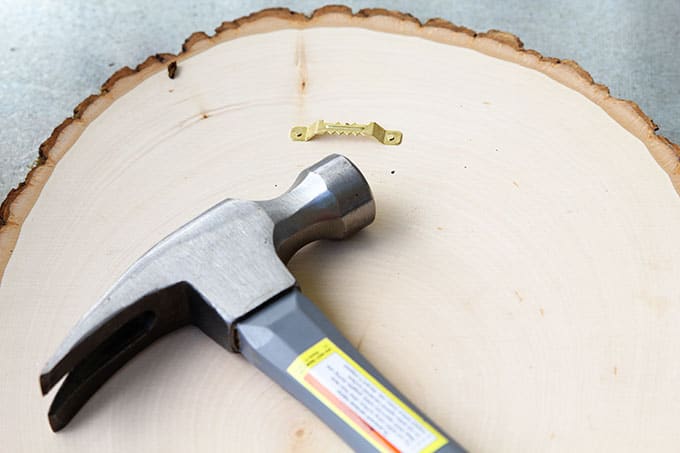 3. Glue
Glue your branch toward the bottom of the wood slice and then glue the forks over the branch (as if he's holding on for his dear life).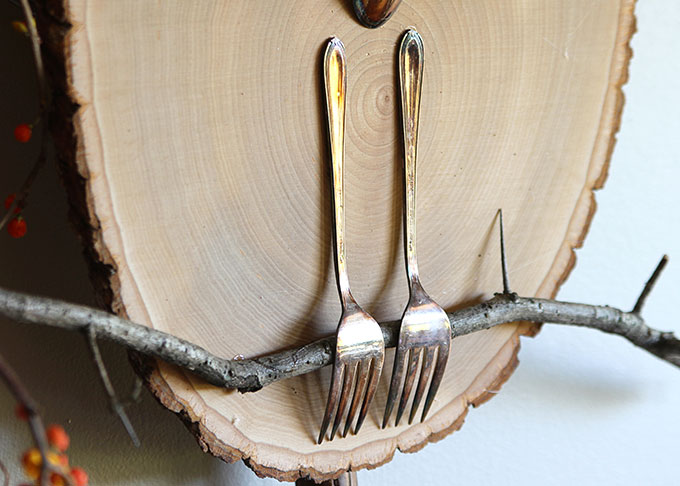 Glue the spoon to the middle of his forehead as a nose/beak/mouth.
This is where it gets tricky. Just kidding, there's nothing tricky here.
Glue your large lids to the wood.
Take the canning lids out of the metal bands and flip the flat lid part around so the prettier side of the lid shows and glue that on top of the larger lids.
Then attach the pop bottle caps.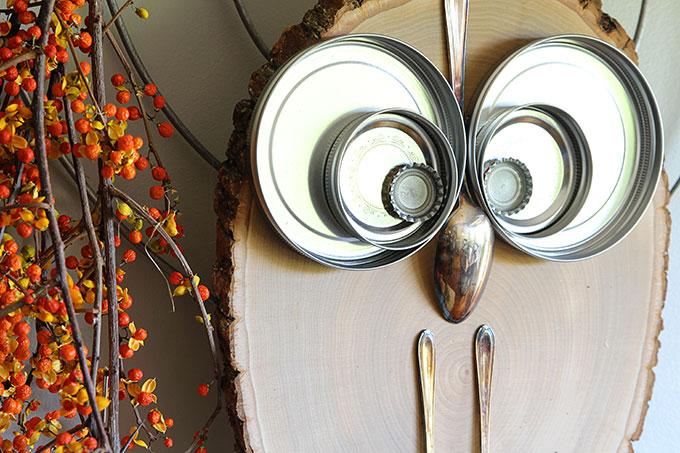 Hang your owl up and give him a fitting name.
You don't have to use Charlie (because let's face it, you're probably either too old or too young to know about the New Zoo Review).
Hootie is another good one from Hootie And The Blowfish (I maybe showing my age again).
Woody? He is made of wood after all.
Any other good owl names out there?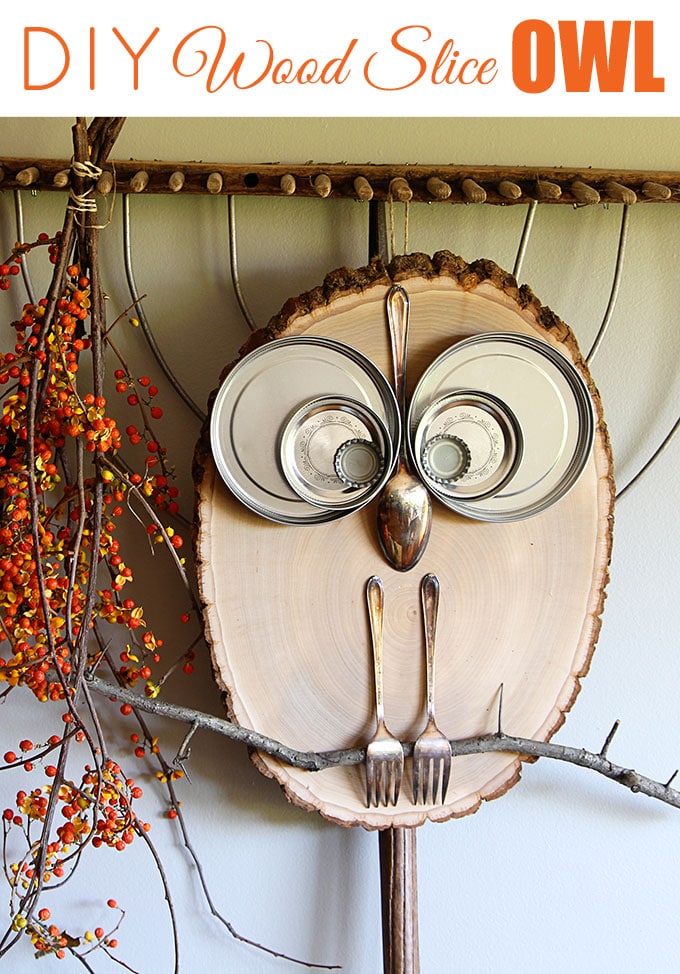 Other projects you may enjoy:
Repurposed Vintage Snack Set Owl