Well, it's my first recap. But of the Fourth. You know what I mean, right?
So far we've had a great weekend.
Went to our town's parade where tractors are a big part of the line up.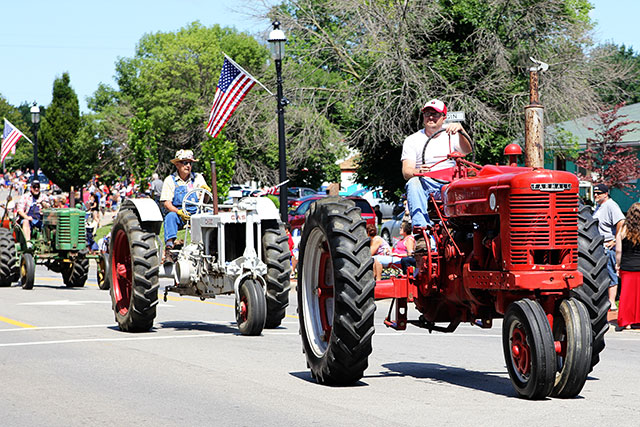 My cynical, New York city born husband always threatens to put his riding mower in the parade next year.

These old military vehicles are in every parade.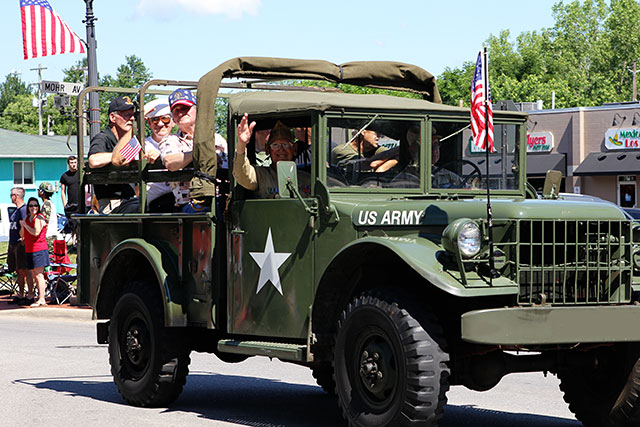 They used to be filled with WWII vets, but sadly as the years have gone on there are fewer and fewer of the WWII vets around. So this year they were filled to the brim with vets from all wars.
I know you've all been waiting on pins and needles to see what I did with the red toolbox.
Well, Bjng5 commented that I could repurpose it into a picnic caddy.
Great idea!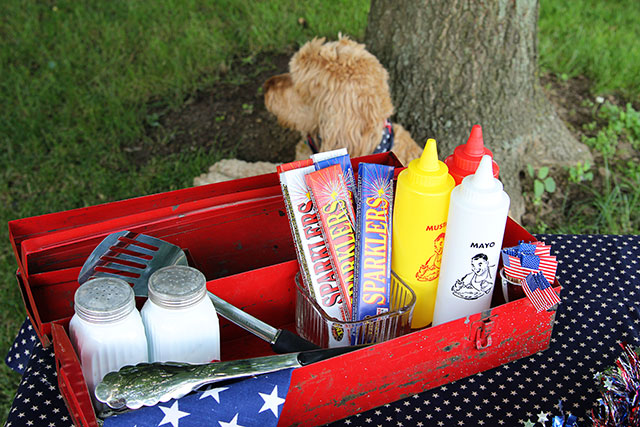 Fit in perfect with the red, white and blue holiday.
We had beer can chicken for dinner. Hence, why you see Lacey hanging around in the toolbox photo.
My husband loved the chicken.
Me? It was OK.
Tasted a lot like the store bought rotisserie chickens to me. That would have taken a lot less time and mess to cook.
And after dinner we walked the dogs for a bit and then watched the fireworks.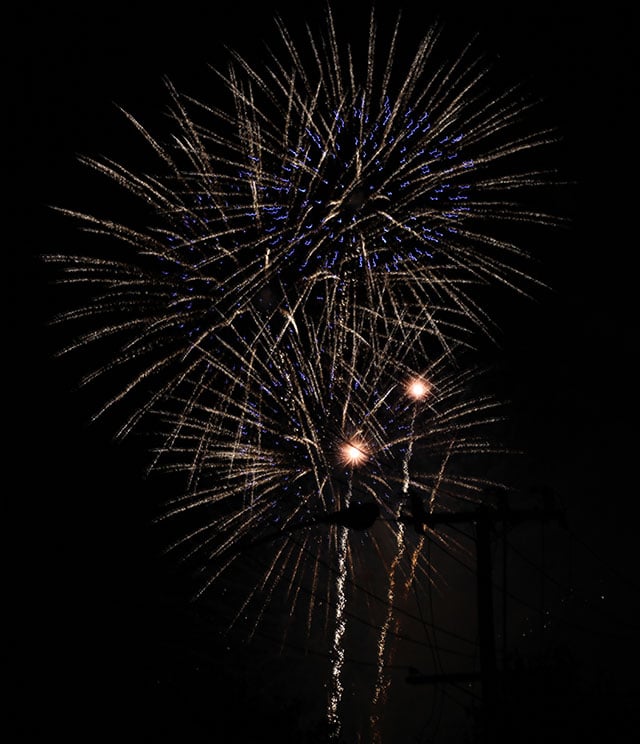 If only I could have taken a chainsaw to those telephone poles I would have been a happy camper. A happy, possibly electrocuted camper.
I suck at fireworks photos to begin with though. Out of the 100+ photos I took, this is the ONLY one that is even remotely presentable. Telephone poles and all.
How was your holiday? For those people who don't live in the U.S., do 4th Of July posts drive you nuts 🙂