My son is back from summer camp in one piece and it appears that he had a great time. He got to go canoeing, fishing and play archery. According to the counselor, swimming was his favorite activity in the whole wide world (which we pretty much knew it would be). He even got an award for having the best smile at camp. I think it's one of those cases of everyone gets an award, but I won't tell him that.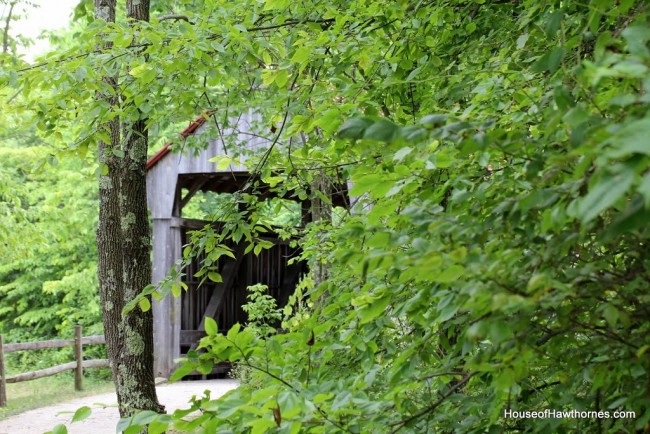 An unexpected bonus from the camping experience was that, after I stopped being whiny about my son being gone, my husband and I did get to go out and do some stuff that we don't normally do.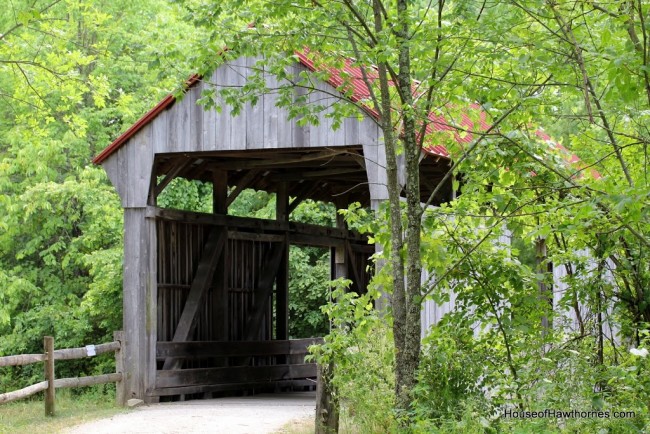 Lots of eating out at restaurants and shopping. We even went to a bar! OK, it was a restaurant on a lake that sold drinks, but it was as close to a bar as I've been in years.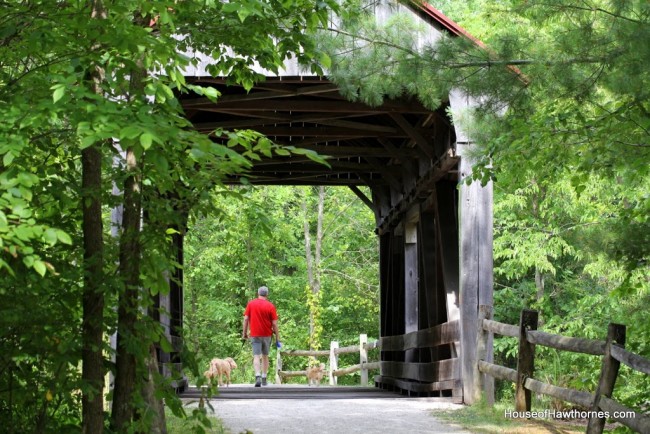 FYI, this covered bridge is in a park not far from here and has nothing to do with camp. I just wanted some outdoorsy photos for the post. I think that is called using artistic license.