I see so many cloches in decorating, but I've never had a real cloche myself. I must say that I've been having a little cloche envy.
I still don't own a real cloche, but I do have the glass cake dome that I bought at a garage sale a few weeks ago and a footed silver platter that I bought at a thrift store last year. And together they are cloche-like. Cloche-esque. Cloche-ish.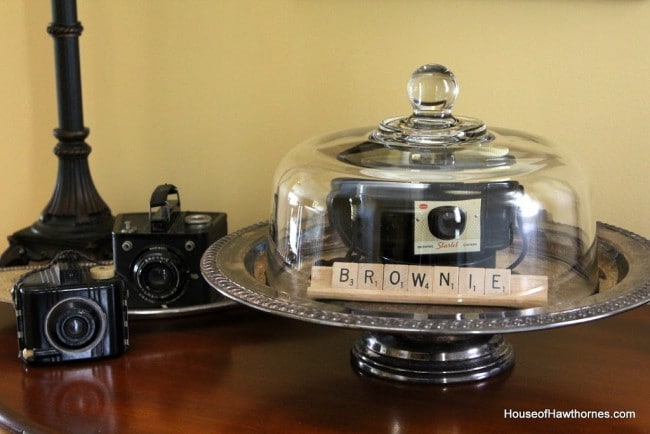 The problem with using a cake dome as a cloche is that it is hard to photograph what's inside it. The thick glass by the handle was distorting the view all the heck, so I pulled the top off to show you the Kodak Brownie Starlet camera (manufactured 1956), some Kodak film canisters and a Scrabble game sign.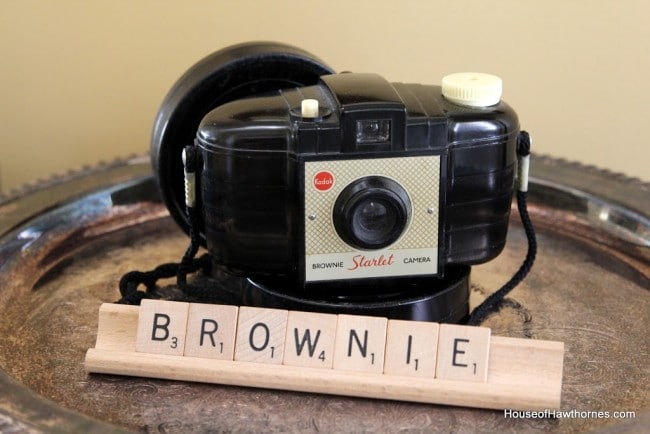 Oh, where you thinking I had this kind of brownies under glass?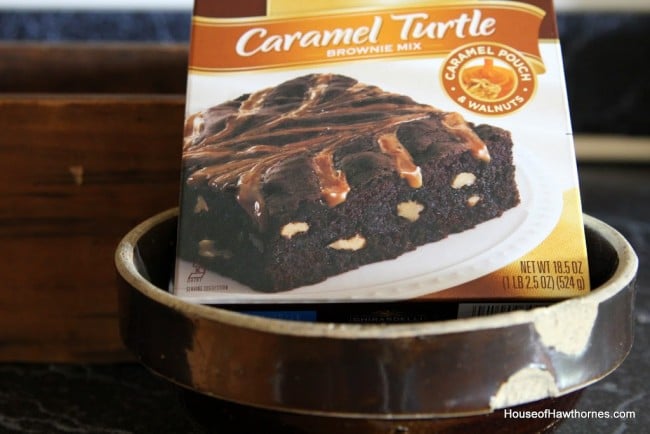 I guess that would make more sense, but a moment on the lips and a lifetime on the hips and all that jazz. My hips sure don't need any extra padding.
I added my Kodak Baby Brownie camera, Special Edition (manufactured 1939 - 1954)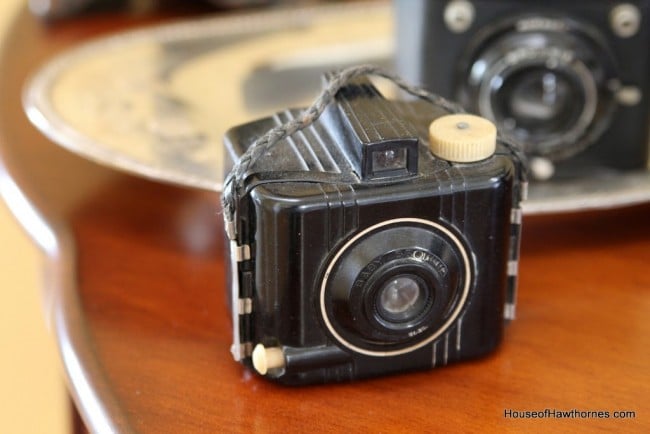 and my Kodak Brownie Flash Six-20 (manufactured from 1946 - 1955) to the vignette.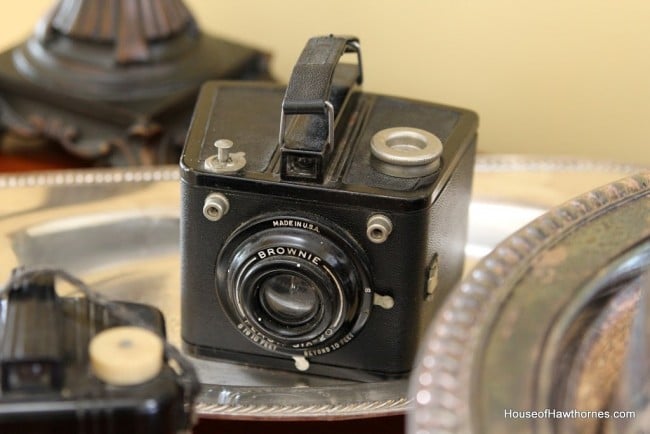 I think these kind of Brownies are the yummiest kind of all.
OK, that sounds all nice for the post and all, but let's be real - that box of brownies will be calling my name all day.

(This post contains some affiliate links for your convenience. You can read my full disclosure policy here.)