I love my birdbath. It was my Grandma's. Well, at least the bottom was.
When I was a kid, my brother and I smashed into the birdbath in an epic sledding accident and the top was broken in two.
I was able to find an almost identical replacement top at a pottery store in Zanesville, Ohio a few years ago though, so we were back in the bird bathing business.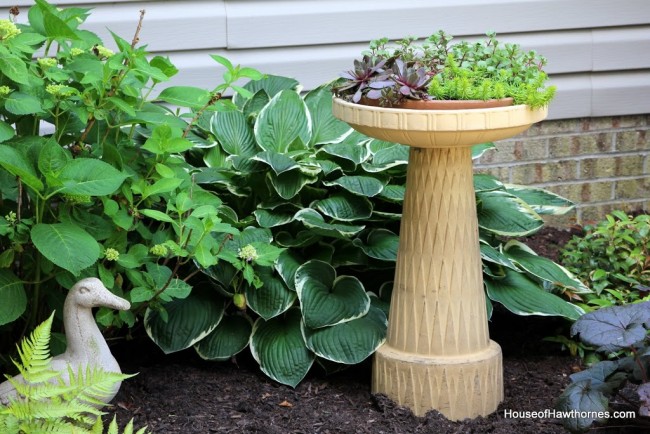 BTW, my birdbath was last seen in a Halloween post HERE when I decided to use it as a fancy jack-o-lantern holder.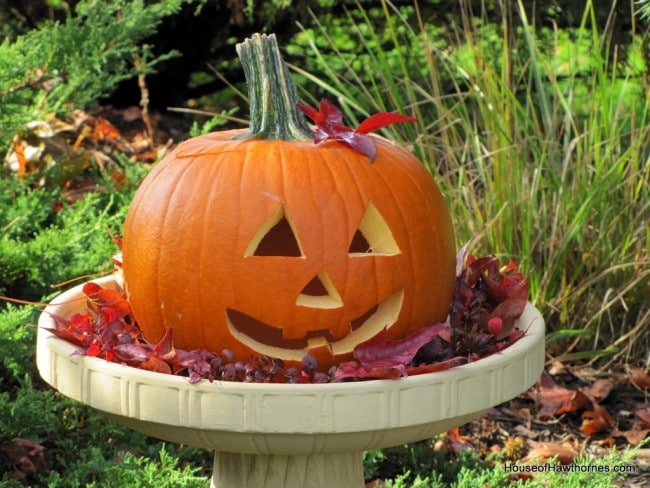 See, birdbaths aren't just for birds!
I was getting a little tired of the endless cycle of filling my birdbath up, watching the birds splash around in it, the water turning fifty shades of grey green, me washing the disgusting gunk out of it (worms, poop, slime) and starting the whole process over again. I just couldn't commit to it this year.
So I decided to make it a planter.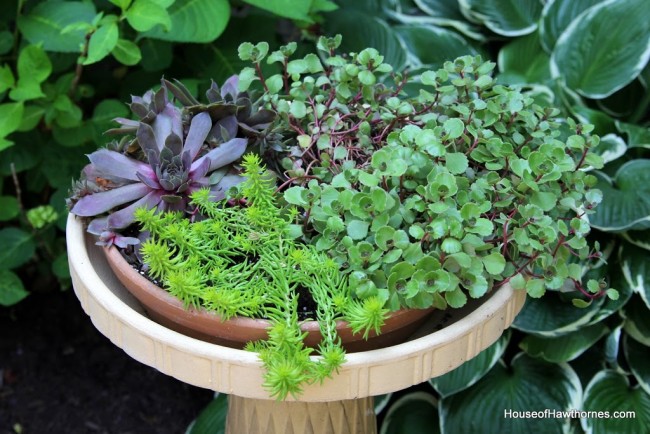 Nothing permanent. The plants are growing in a tray normally used for the bottom of a huge clay pot and is just placed in the birdbath.
I thought it was a lazy woman's fix for my birdbath dilemma.
In the planter I used Angelina Sedum,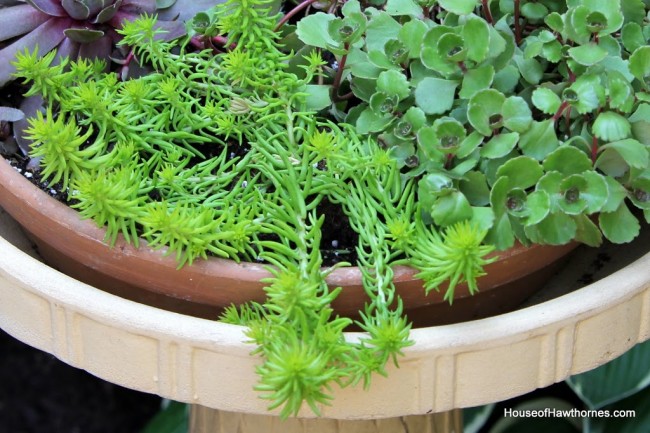 Red Carpet Sedum (it's a Sedum parade today)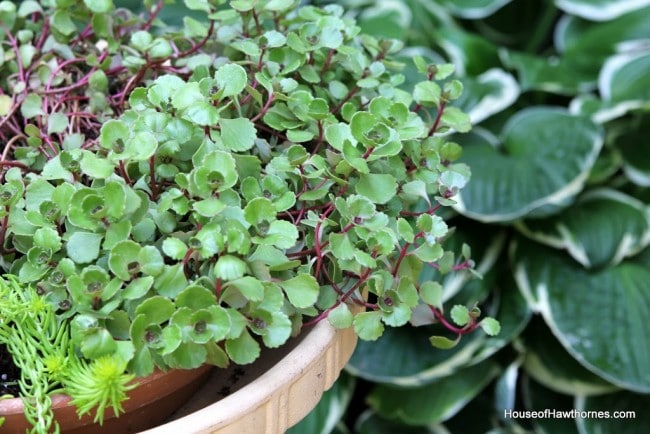 and the ever popular Hens and Chicks.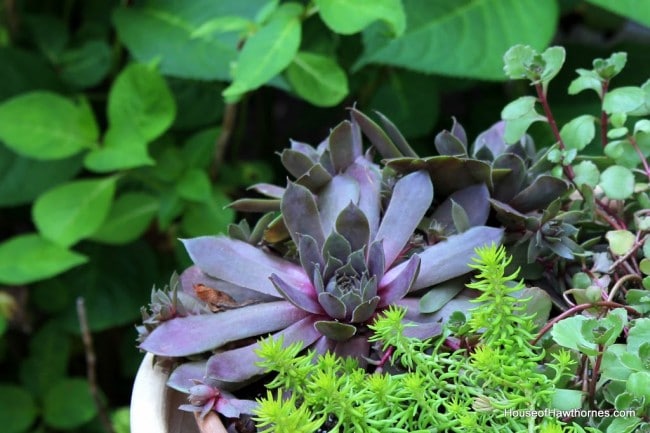 Sorry birds, you'll have to fly twenty feet to the left and swim in the pond. This pool is closed for the summer!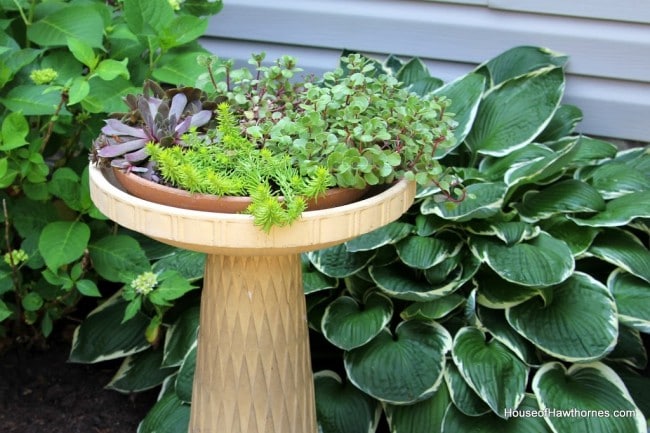 Speaking of pools, when we opened the hot tub this year (flash back to the 80's), we found a family of frogs had taken up residence there. Sort of gross. It's going to take a lot of spa chemicals to make me want to get in that water this year.
Do you have any swimming plans this weekend? Do they include any amphibians?