The staining of the deck is done. The staining of my arms and legs is done. I can paint all day in a formal ball gown, but put stain on my paintbrush and all of the sudden I'm a drippy girl.
But enough about the back deck, which I'll show you some other day, today is all about the front porch.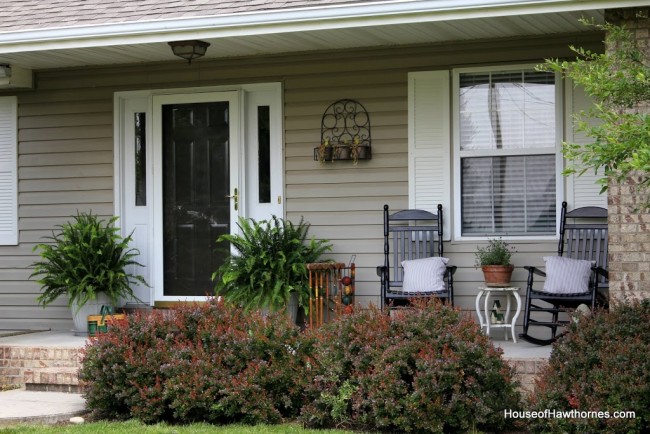 Even standing half way between the house and the road you can barely see anything on the porch, so not sure why I bother. OK, I do it for myself and the pizza delivery guy. He appreciates a nice porch with a touch of vintage decor.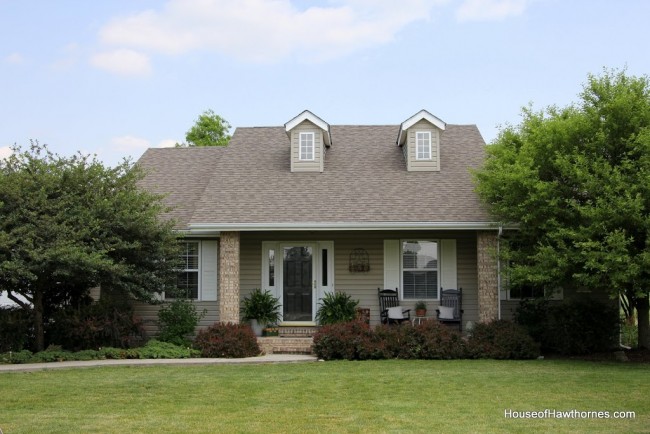 I have two Kimberly Queen Ferns flanking my front door. There's something so classic and Southern about this. Is Ohio not in the South?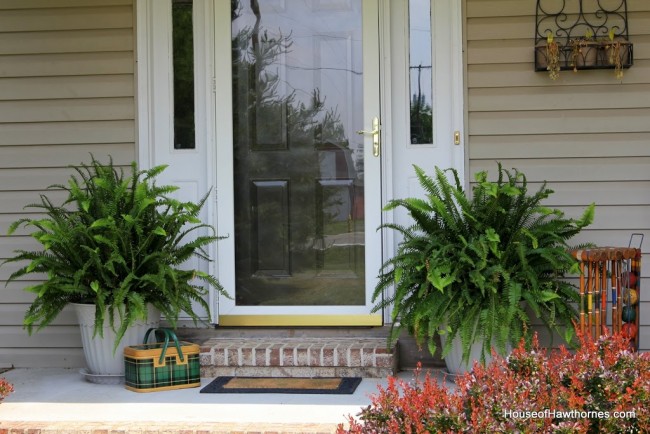 Kimberly Queen Ferns are more upright that your typical Boston Fern, which is perfect for this area where you don't want fern fronds poking at your legs when you're trying to get in the door.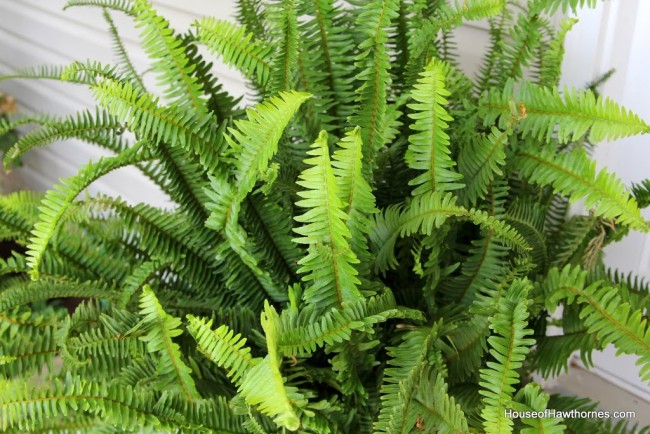 If the pizza guy gets hungry while waiting for me to answer the door, he can grab a sandwich out of the picnic basket.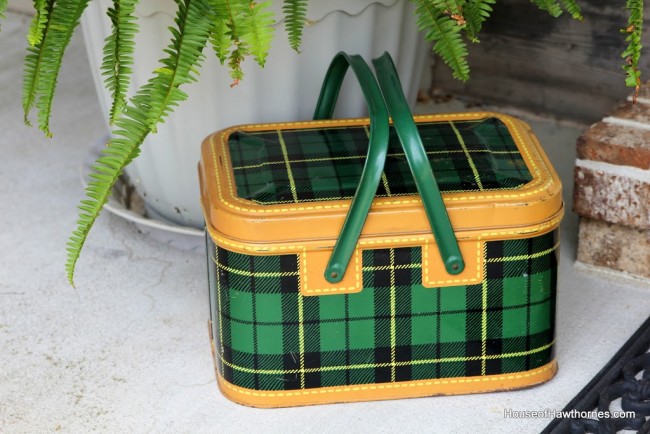 I'm displaying my croquet set on the porch this year. Did you know that croquet was in the Olympics? For only one year - 1900. And only two countries competed in it - France and Belgium. I'm thinking, that just maybe, croquet may be a dying sport!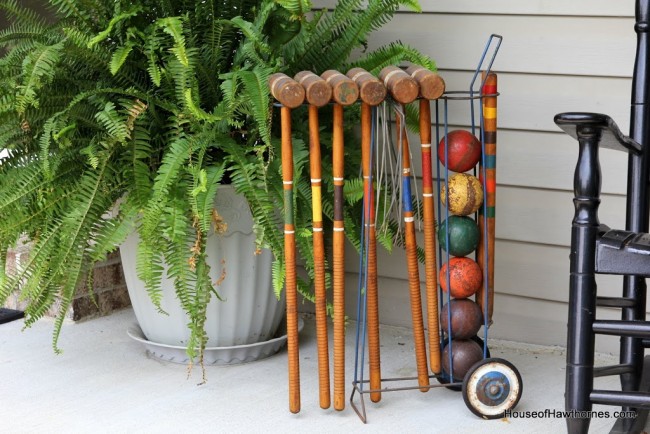 I used my little chippy table this year instead of the matchy matchy side table that I bought with these rockers.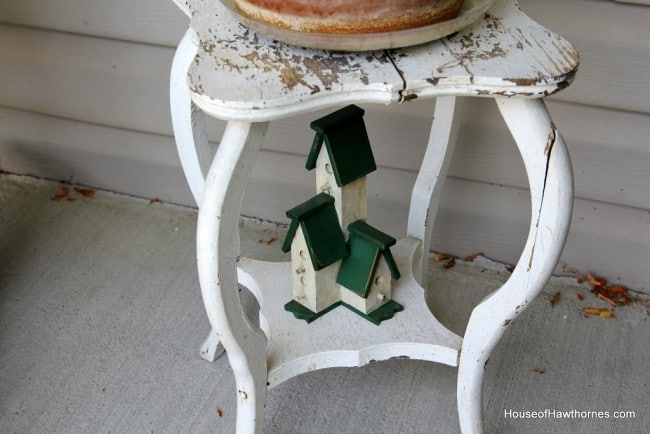 And added some of my Walmart lavender on top.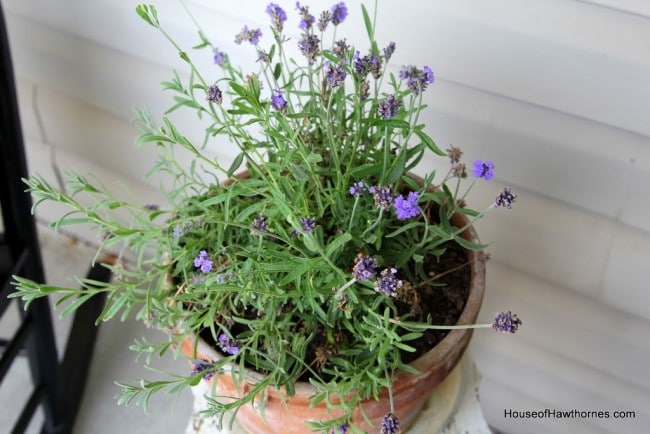 These are the pillows I covered with ticking fabric last year. They've been upgraded to the front of the house now.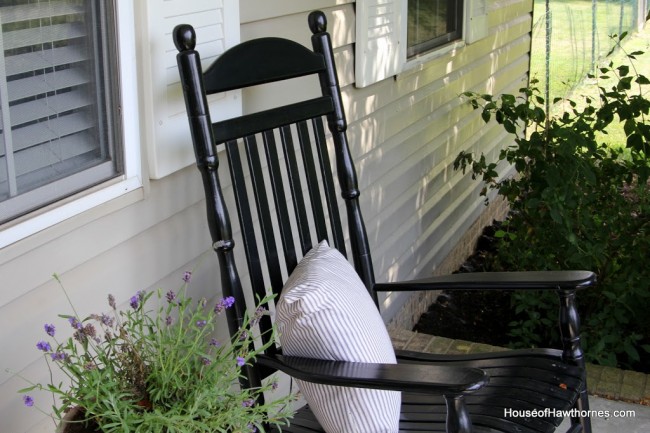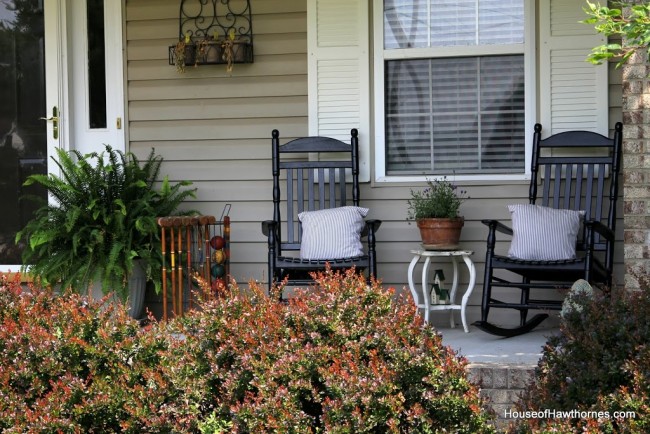 I told you about the Mommy bird who decided to build a nest in my pansies. I was waiting for the kids to go off to college, so I could put better plants in the planter (better = not dead), but they aren't budging. Can you see Junior's head sticking up in the middle pot?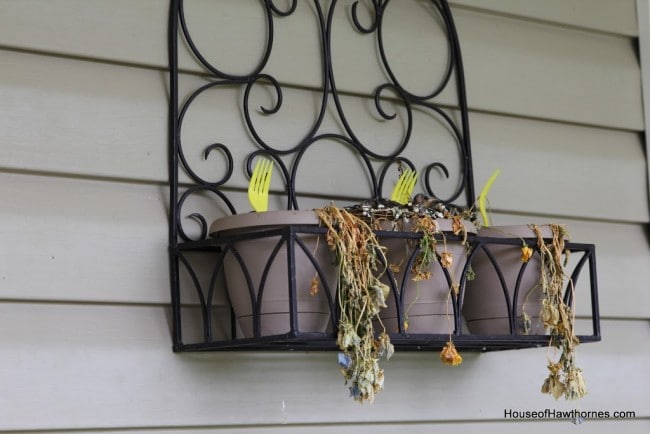 I don't have any worms for you, so quit looking at me with those pitiful eyes!
If you want to see what my porch will look like when the birds get the heck out of here, I used my extraordinary artistic skills to give you a glimpse.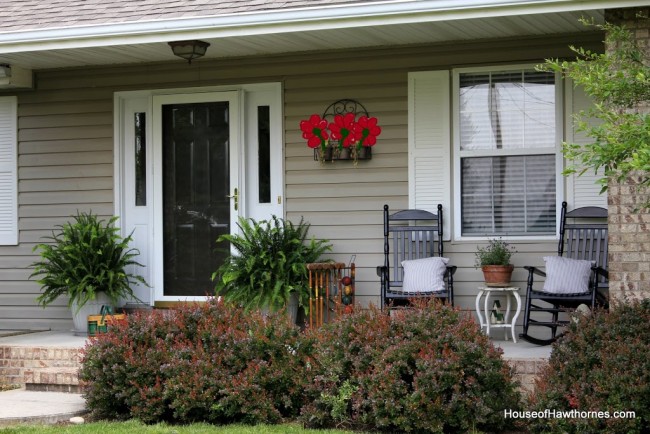 (the rare gigantic red daisies)