I had a fun thrifting week. Found this old 1970's Omega 30 typewriter sitting all alone on the thrift store shelf.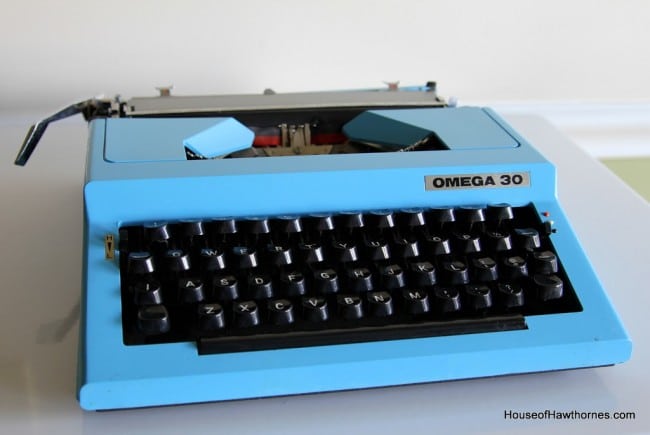 Such a pretty color.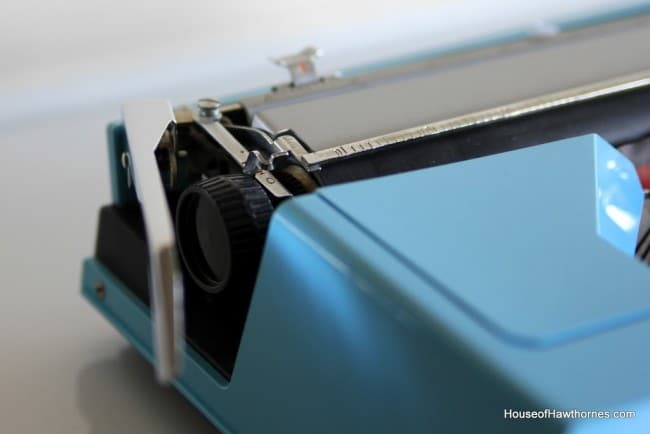 Plus, it came with the top cover (the ditsy photographer forgot to take a photo of it snapped into place) which makes it highly portable and ready for a road trip.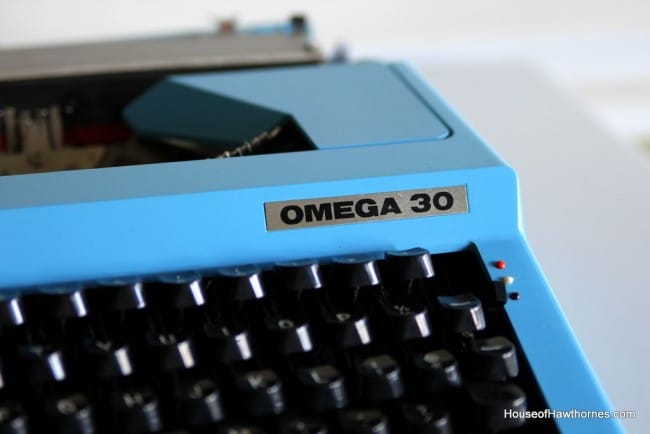 Sure, it's not as portable as the new iPad, but it has more character.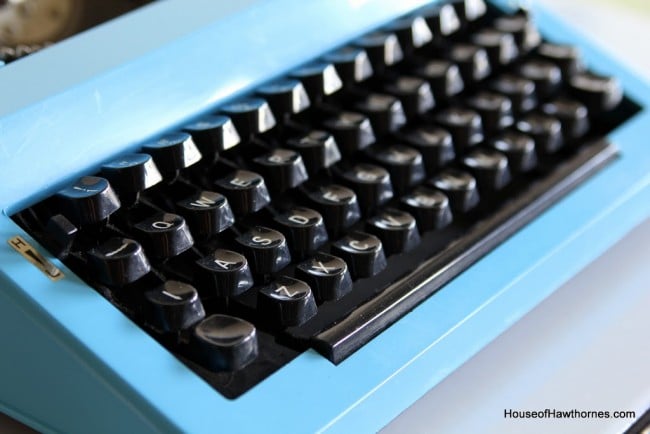 Now where's the camera on this thing?