I have been wanting to do something different with the corner cabinet in my dining room for a long time.
I love the cabinet. It was a family piece and probably not in the fine antique category, but it means a lot to me, so painting is not on the menu (can you hear my entire family breathing a collective sigh of relief).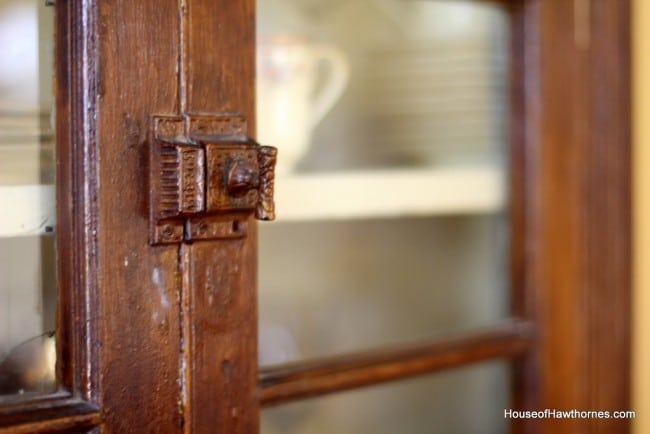 I use it primarily as a place to store my formal china and glassware.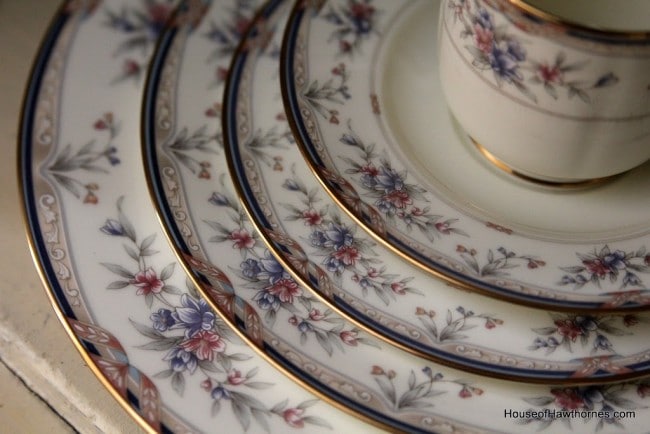 But the cabinet was sort of boring to look at. A very uninspired and run of the mill display.
I originally thought that it would be fun to use it to showcase my white ironstone tureens, pitchers and vases. A sea of creamy, dreamy whiteness. But I still needed a place to store my china and glassware. Call me crazy, but it seemed pretty silly to have a china cabinet and then store my china in a box in the basement.
So, I decided to rearrange the china, by stacking some of the plates and glassware, to gain enough room to add just a few larger pieces for more interest.
Corner cabinet before: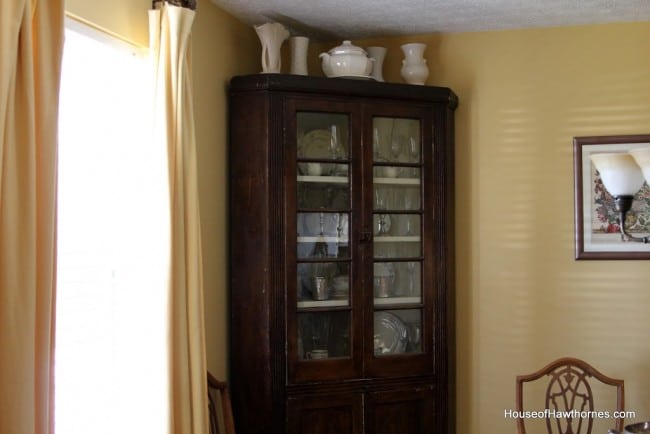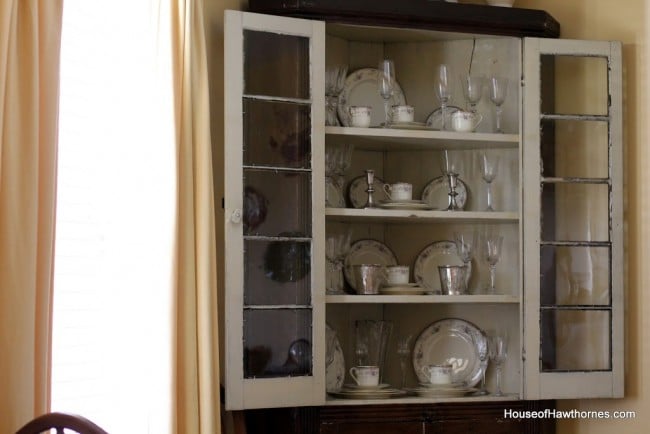 (yawn)
Corner cabinet after: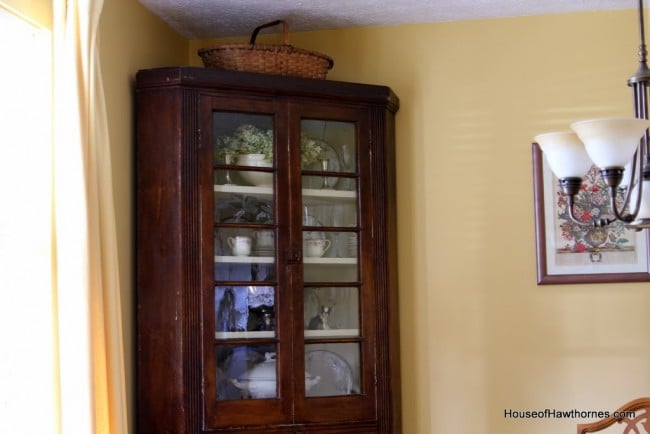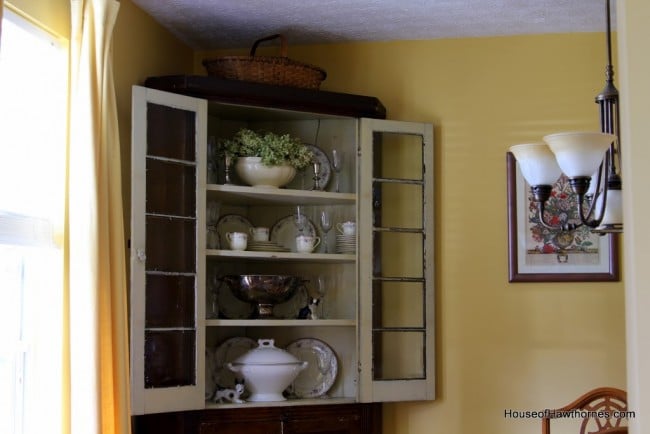 I replaced the white vases and soup tureen on top of the cabinet with this vintage basket that I bought at an estate sale last summer.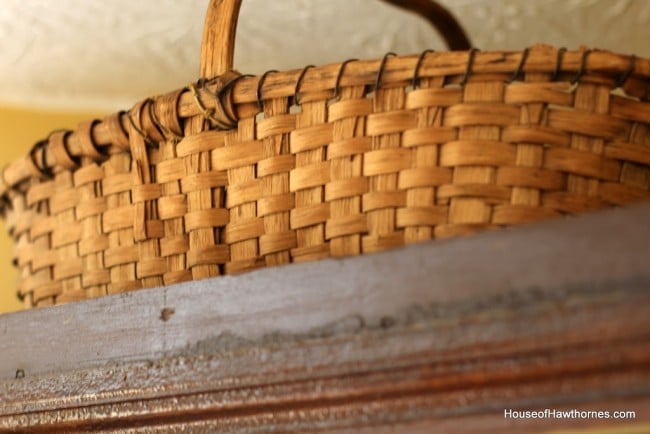 One would think, that since I originally had planned on all white in the cabinet, that I would have left the white pieces up there, but I thought it needed something more simple on top.
I put one of my white tureens on the bottom shelf along with one of my dogs.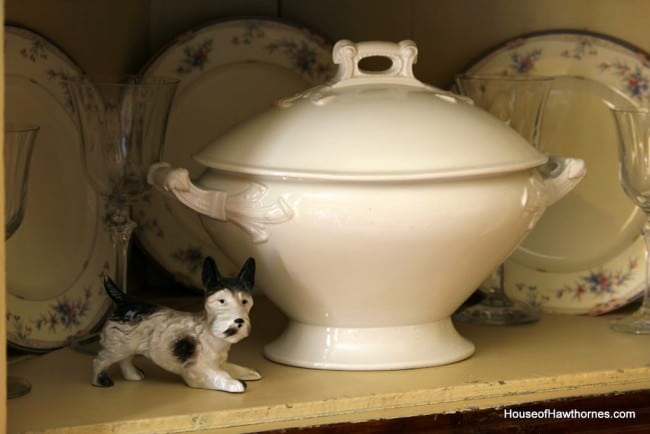 My silver oblong footed bowl on the second shelf with another dog. These dogs really have mastered the "stay" command.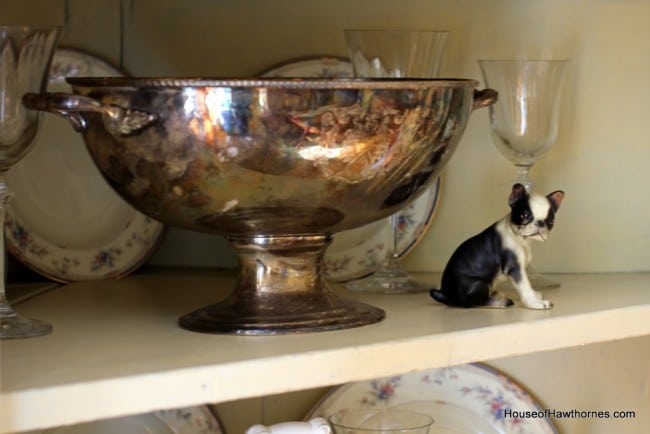 The third shelf still has a primarily china and glassware theme.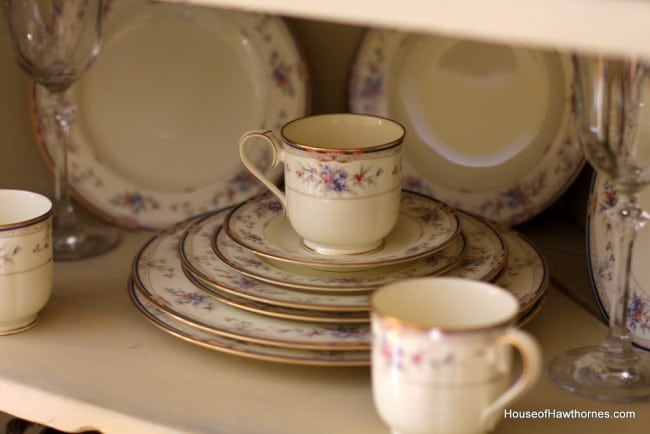 And the top shelf is where I put another white tureen with some hydrangea in it, alongside my MIL's silver candlesticks.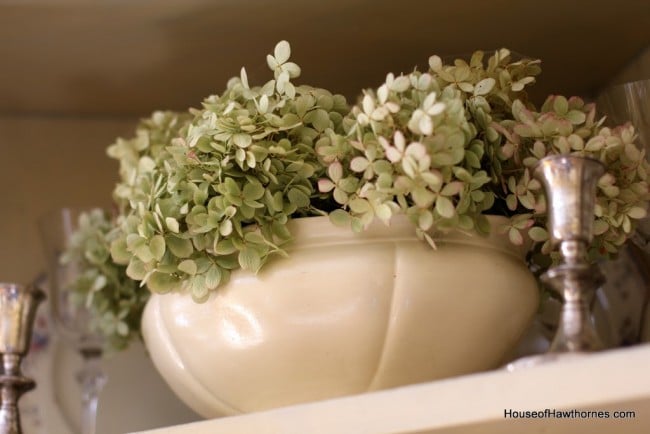 Not a huge change, but it seems lighter, brighter and less serious now.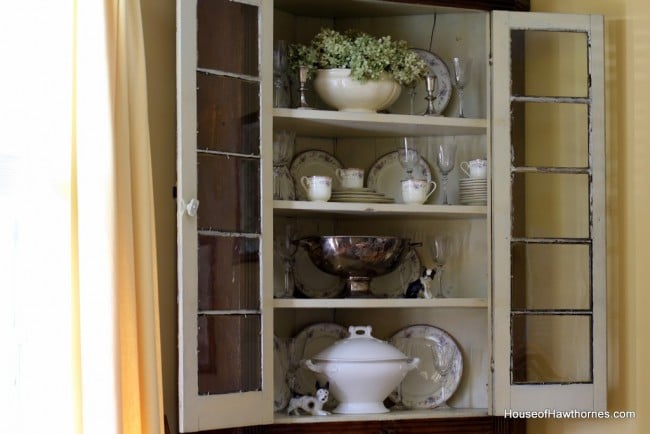 I would love to leave the doors open. But Otis, the cat, would be in there in a flash, throwing the dogs to the floor and making a bed out of one of the tureens.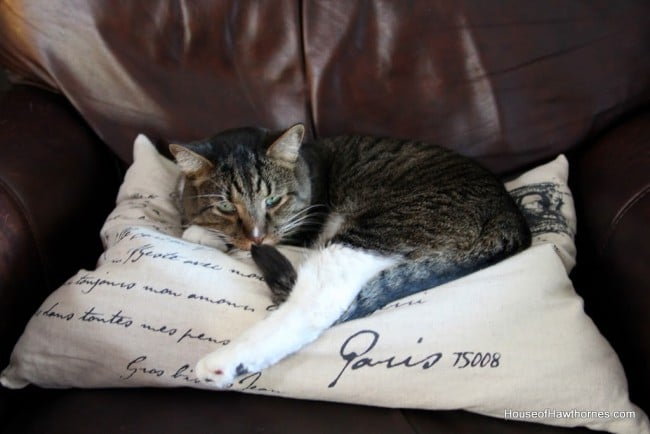 After all, he is the cat who tried to sit in my vintage McCoy mixing bowl and knocked it to the floor breaking it into 100 pieces. He'll try to cram his butt into anything.