I'm officially done with all roofers and all ceiling fixer/painter guys for the rest of my life. I have a lifetime guarantee on this work, you know.
So I have started bringing out some of my fall stuff.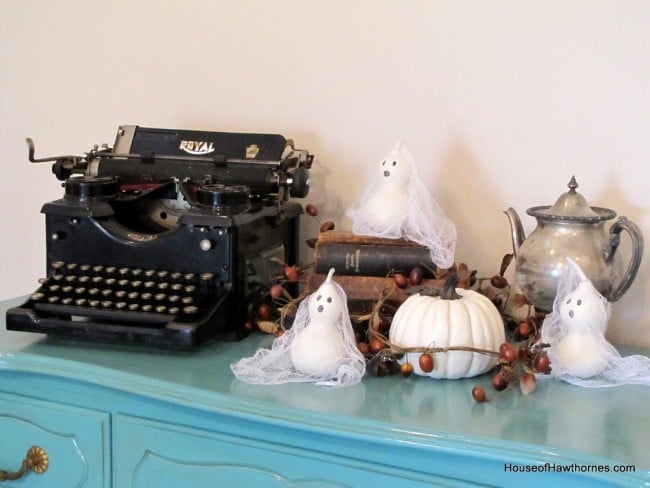 You'll be happy to know that Kate has finally made it off the kitchen counter.
I made these ghosts by painting some small dried gourds with heirloom white spray paint,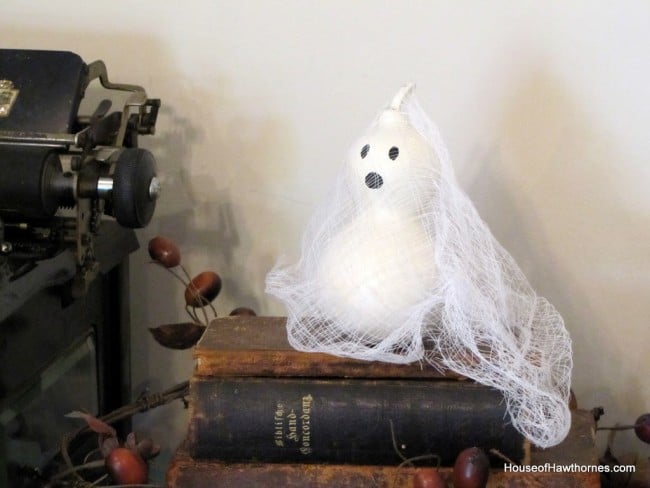 painting two eyes and a mouth with black craft paint (look, I can paint circles)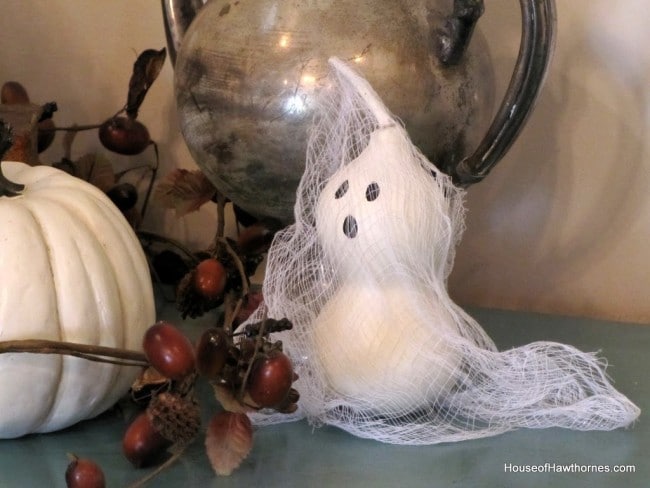 and throwing some cheesecloth over them.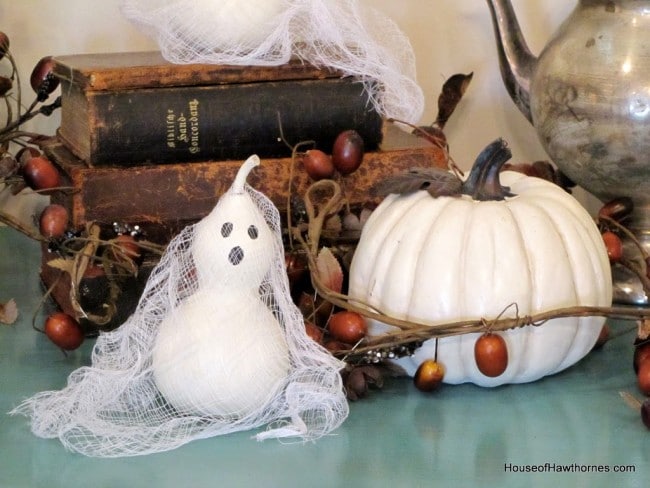 It doesn't get simpler than that.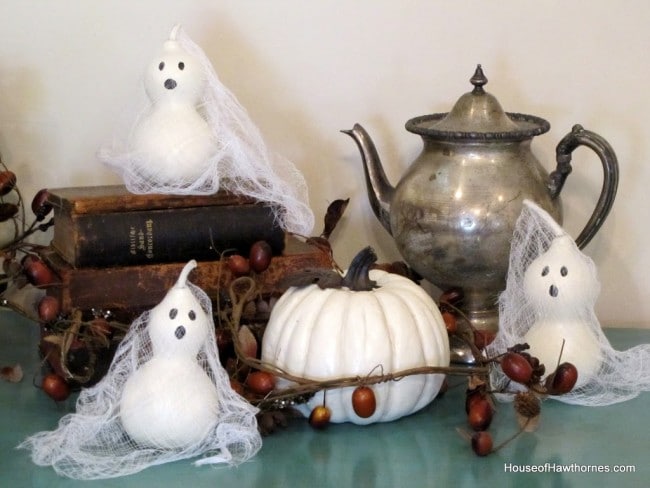 Hope you had a wonderful weekend. It was a unseasonable chilly here, but the nip in the air definitely got me in a autumnal mood. Unfortunately, both my Buckeyes and Browns lost this weekend. We're used to the Browns losing, but the Buckeyes losing is a harder pill to swallow.