I realized the other day that I love to show you what I bought at the thrift stores and yard sales, but rarely show you where it ended up going in the house. And decorating with the thrifty, vintage items is half the fun of buying them.
So, this is my fall entranceway table vignette decorated with a few of my thrifty finds.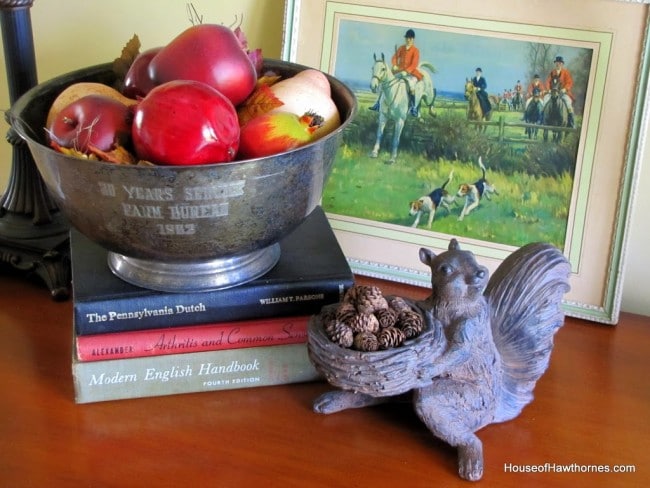 I fell in love with this framed print as soon as I saw it. And I really fell in love with it when I saw the $4.50 price tag. Despite numerous trips to the thrift stores, this was my one and only recent thrifty find and it was found at the antique mall.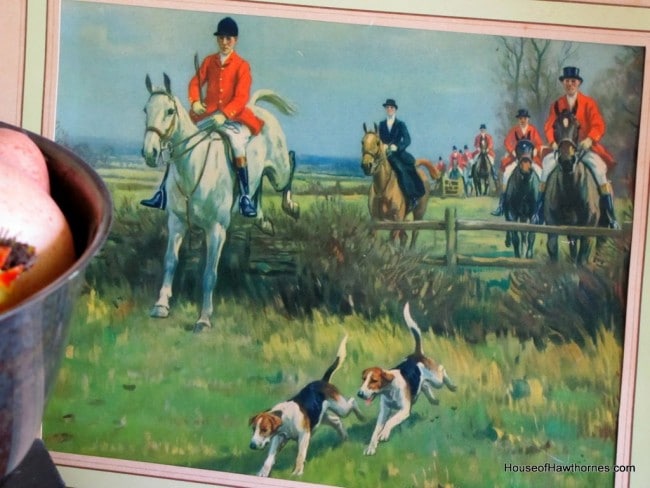 I liked the detail of the frame. I doubt that it was originally painted cream and green, but it works for me in a chippy sort of way.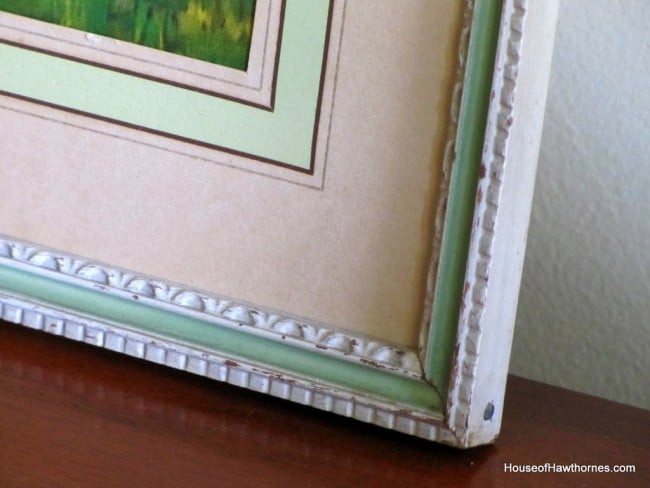 This is my silver plated Farm Bureau bowl that I bought last year and told you about HERE. I have the bowl sitting on a pile of thrifted hard cover books that are great to have around to add height to vignettes. I bought them for 50 cents each in February.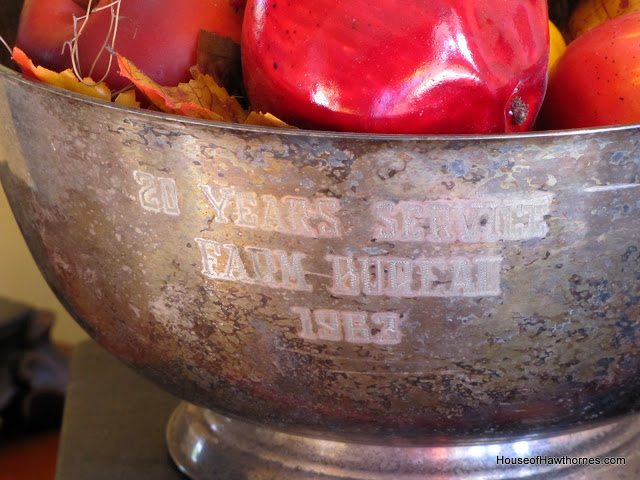 It is filled with some fall fruit and leaves that I bought last year. I think I bought them at Wally World, so they would count as a thrifty find. Everything at Walmart is thrifty, you know. Except for their meat, which is ridiculously overpriced and looks like it was cut with a chainsaw.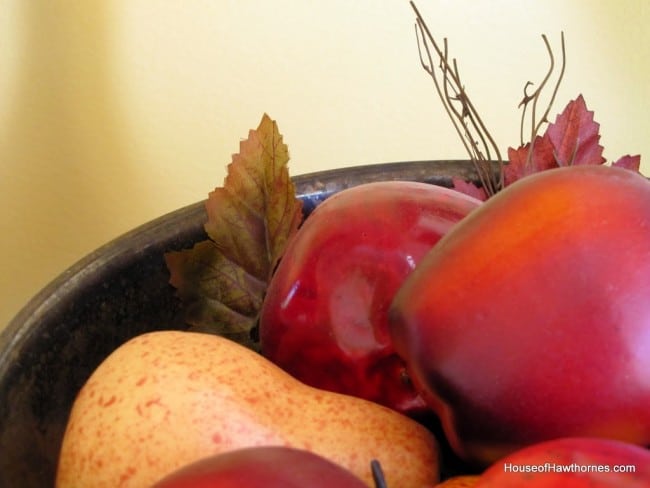 Here's my squirrel that I bought recently at a gift store in Dublin, Ohio. I loved how he's casually sitting on his haunches offering up his treats to you. He should probably be offering candy corn or Snickers bars, but you'll have to make do with pine cones.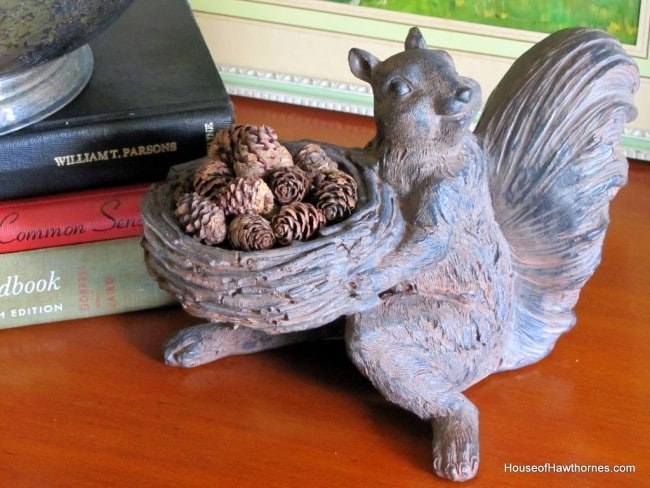 He is neither thrifty nor vintage, but he's cute, so he is rounding out the table.
For some reason, this fall has been a slow time for thrifting here in Ohio. The yard sales have all but dried up because of the weather and the thrift stores seem to be short of stock on the shelves. How has your thrifting been going where you live?