This year I was looking to do something a little different for the front porch for Christmas.
When I tripped over some skis at the thrift store on half price day, I knew I had my answer.
Chalk painted skis for my porch!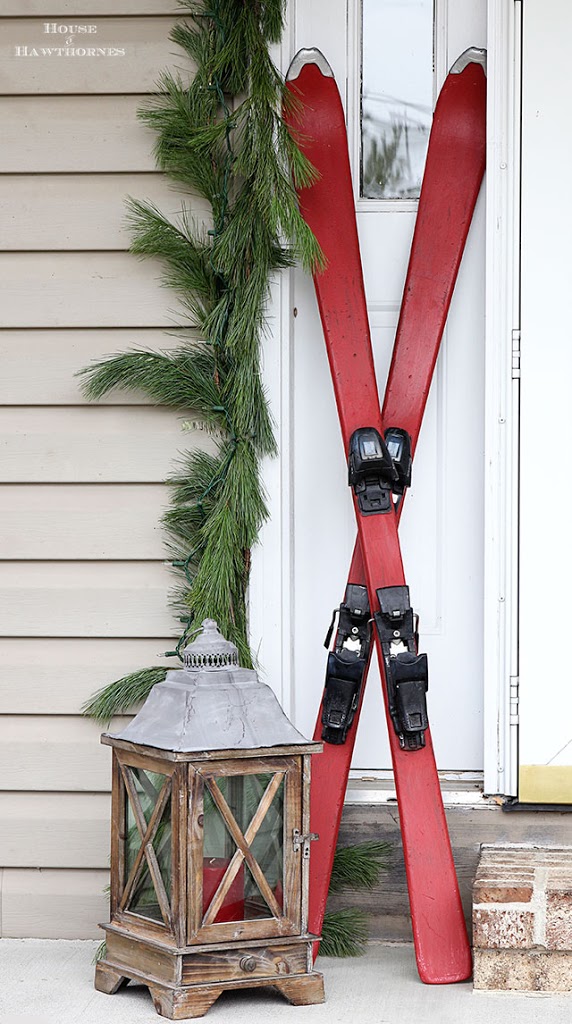 And when I say "tripped over", I mean I literally tripped over them. They were sitting on the bottom shelf and the tips hooked me on the ankle as I was walking past.
They were sort of ugly though.
Black with silver and a bunch of dings and dents. I'm pretty sure they were rental skis in the past.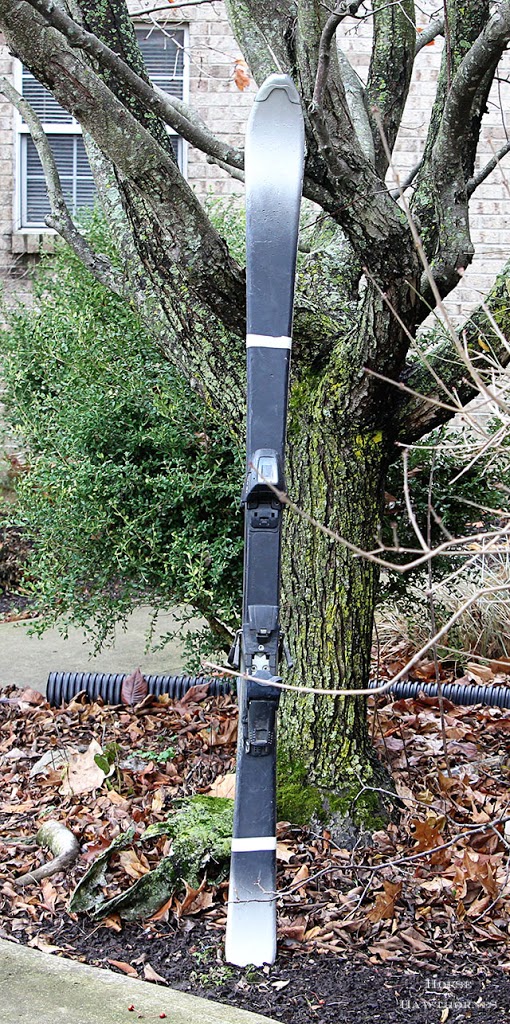 They had seen better days and definitely were not festive or Christmas porch worthy.
I brought them home anyhow and painted them with some red chalk paint (American Paint Company's Fireworks Red*).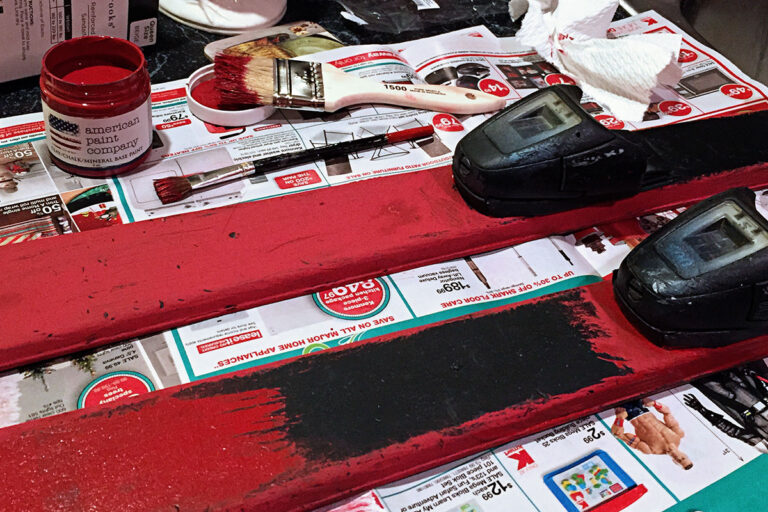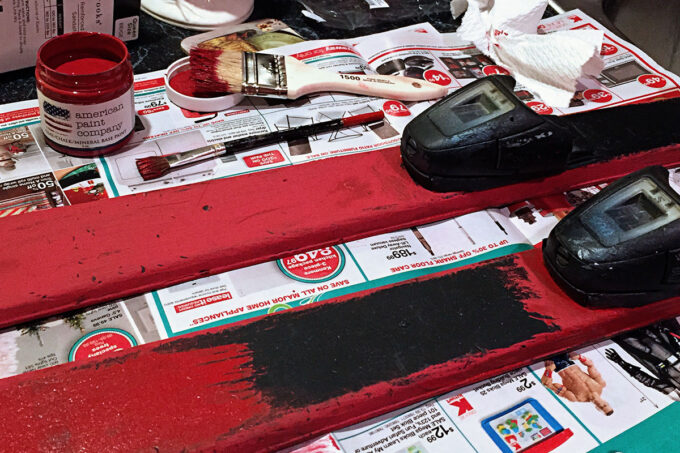 A bright red spray paint would work equally as well! Just tape off the binding area and paint away.
Since I had used a chalk paint, I then waxed them (Minwax Paste Finishing Wax), because all good skiers know you have to wax your skis.
Although I'm not sure this is the type of waxing the downhill racers are talking about.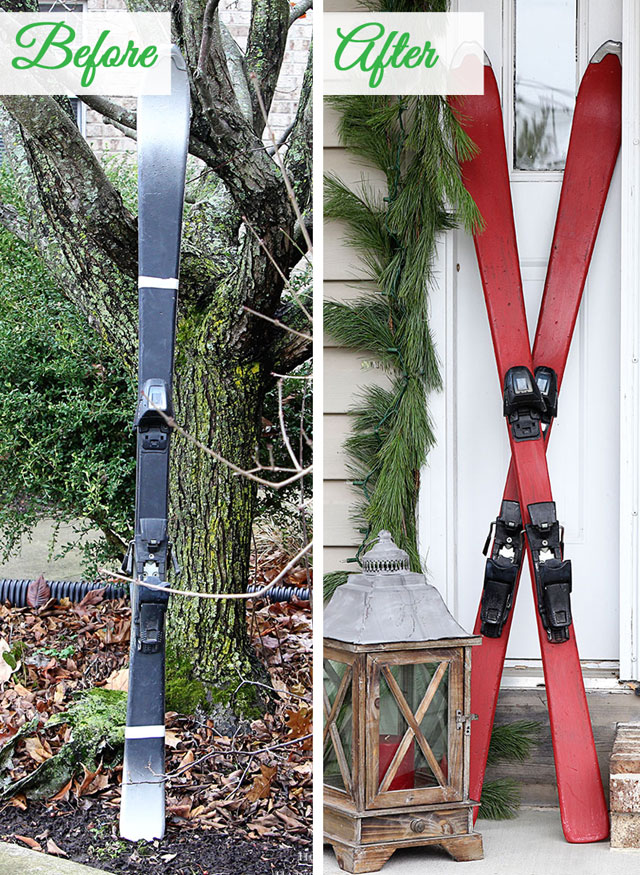 Pretty darn cute for a pair of dirty, chippy skis that tried to trip me and about ½ hour of my time.
If you want to see the whole ski themed Christmas porch you can find it here - Holiday Front Porch For The Picnicking Ski Bums.
* American Paint Company chalk paint is hard to find anymore. I can't find any large nationwide retailer who still sells it, so I'm going to link to another brand below in a very similar color that is EASILY available on Amazon.
(This post contains some affiliate links for your convenience. You can read my full disclosure policy here.)
NOTE: I made this project 5-6 years ago and the skis have held up remarkedly well. I normally only display the skis during the holiday season and always under a covered porch. If the skis were to be kept outside in the weather, I would definitely use a spray paint instead of a chalk paint. Chalk paint with paste wax is not meant for heavy duty weather conditions where it comes in contact with snow and rain on a normal basis.
Other posts you may like:
Vintage Lodge Inspired Christmas Porch Decorations