Use fun retro Christmas decor mixed in with your more modern pieces for a festive and nostalgic vintage Christmas style.
The other day I showed you my dining room all decked out for Christmas.
Today I'm showing you little snippets of some other areas decorated for the holidays. It's more of a Christmas vignette tour than a whole house tour, I guess.
And it's all pretty much retro Christmas decor.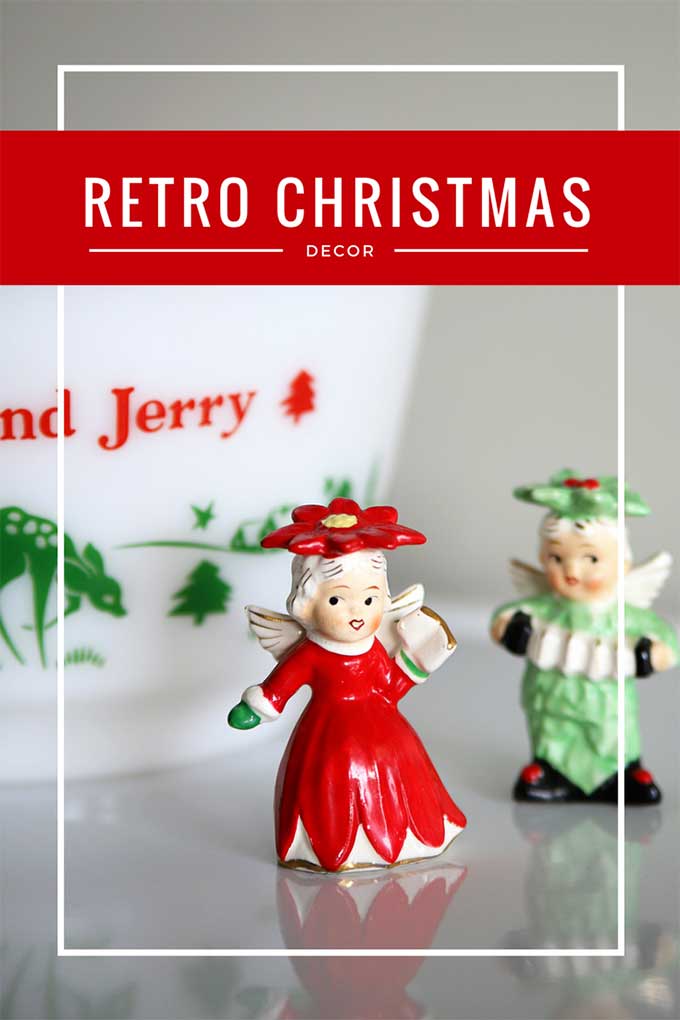 BTW, if you follow me on Facebook I did an impromptu Christmas home tour on Facebook Live.
Absolutely terrifying.
It's the kind where you are actually LIVE. On Facebook. For all the world to see.
And you can't edit it and you ramble on and on way longer than you thought you would and the cold you've been fighting for the last two weeks kicks into high gear so you start coughing and then half way through the video your mind starts to wander and you start to think about your high school friends seeing this and thinking "Boy, she didn't age well". . .
That kind of Facebook Live.
So welcome to my non-live, non-stress inducing version of my Christmas home tour. I'll keep my commentary to a minimum because there are LOTS OF PHOTOS.
Christmas Kitchen tour
AKA "The Kitschy Side Of Christmas Threw Up All Over The Place"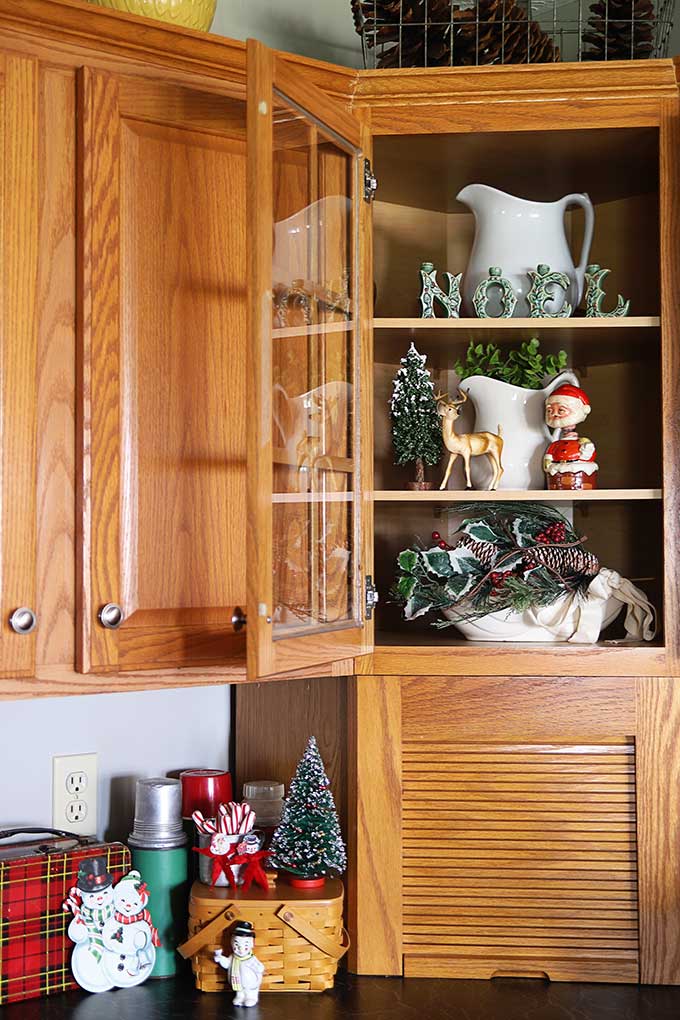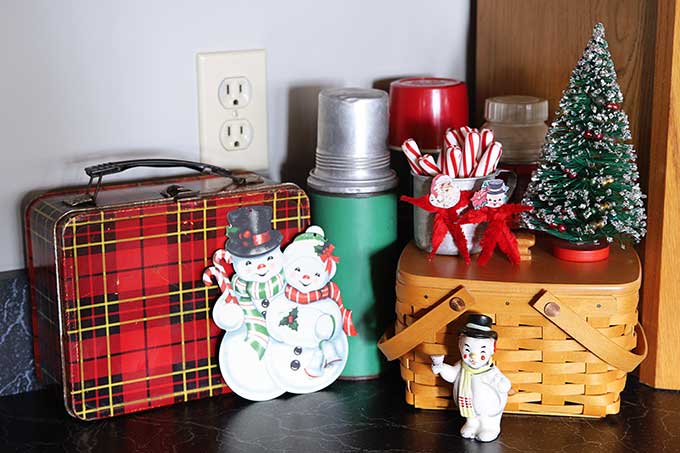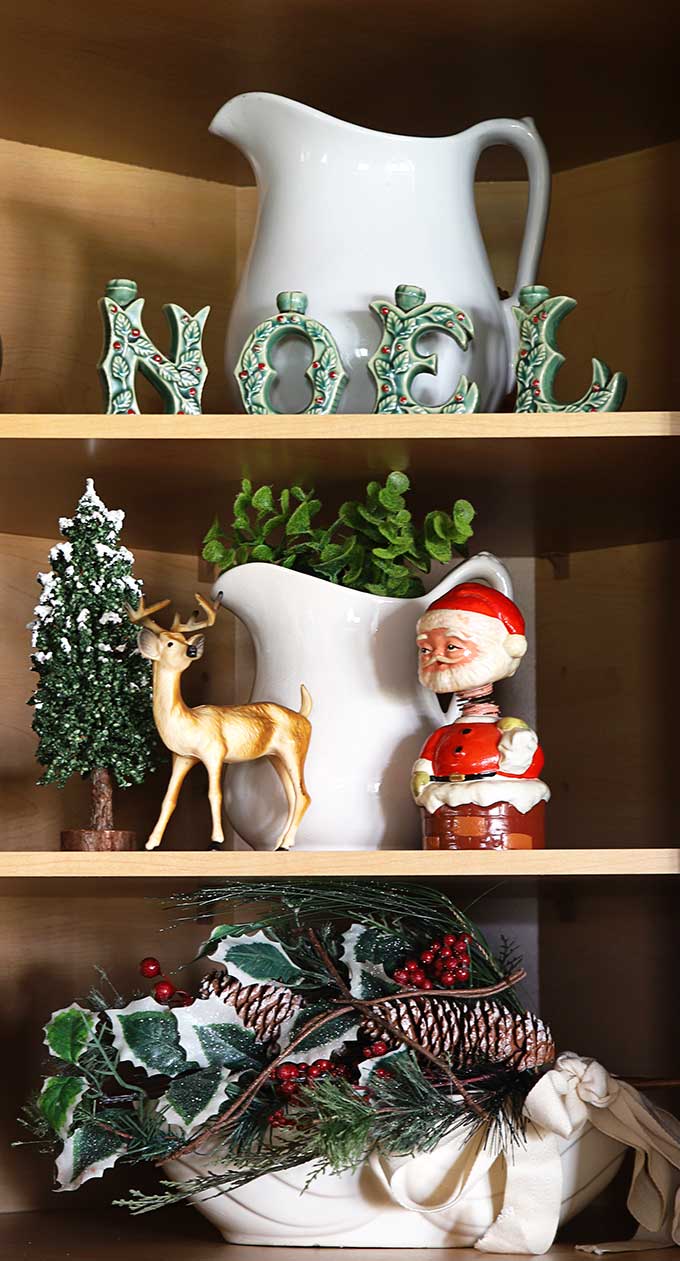 I found this cute vintage salt and pepper snowman at a local shop. He's quirky and a little odd, but he fits right in here.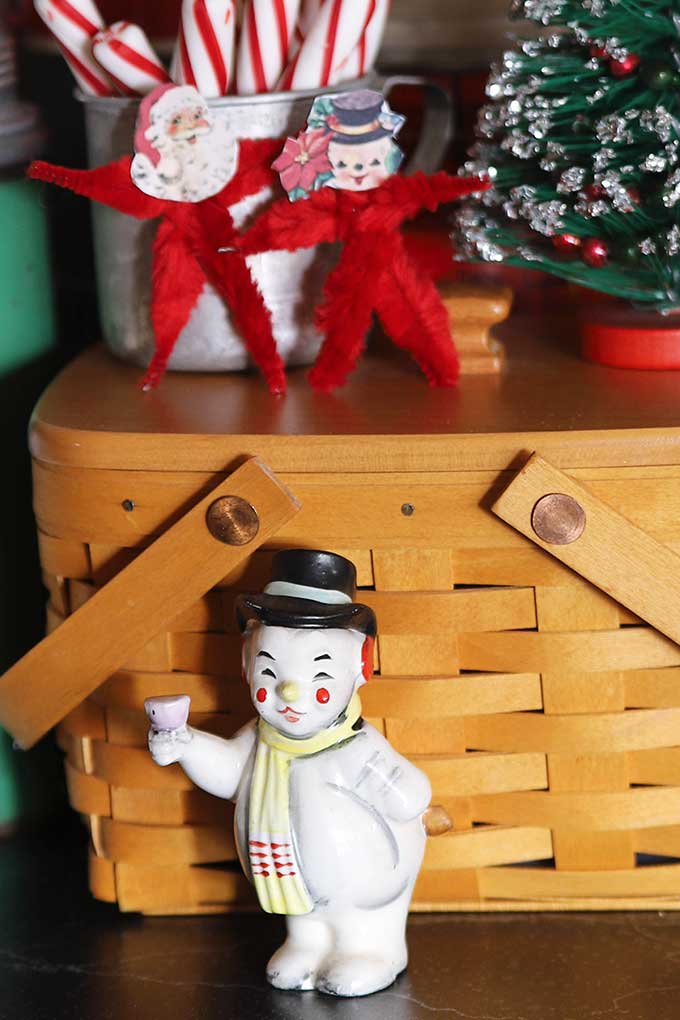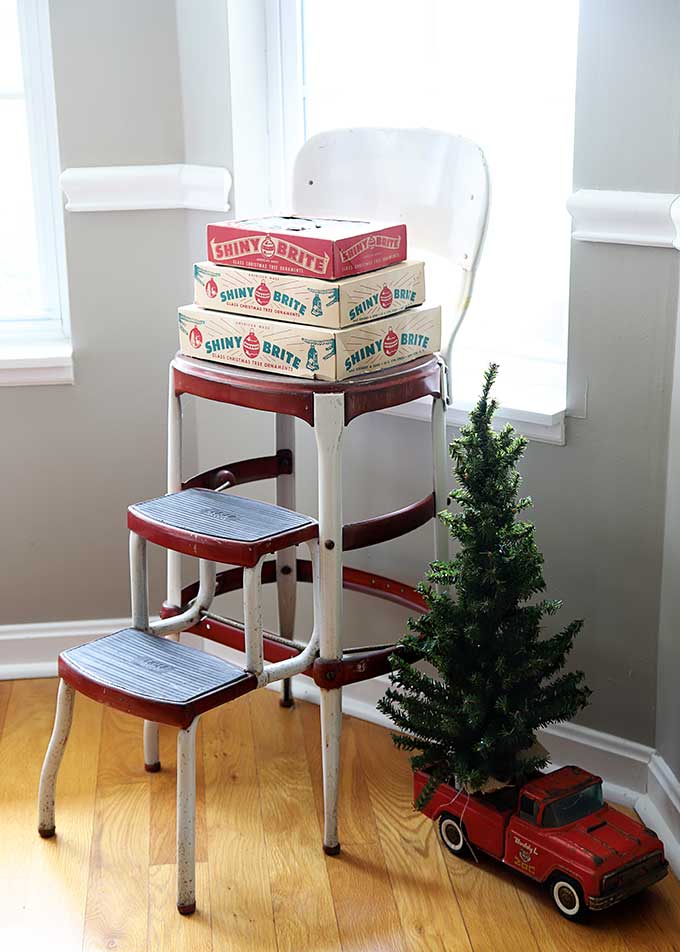 The obligatory red truck with Christmas tree in the back. The official "thing" of Christmas 2017.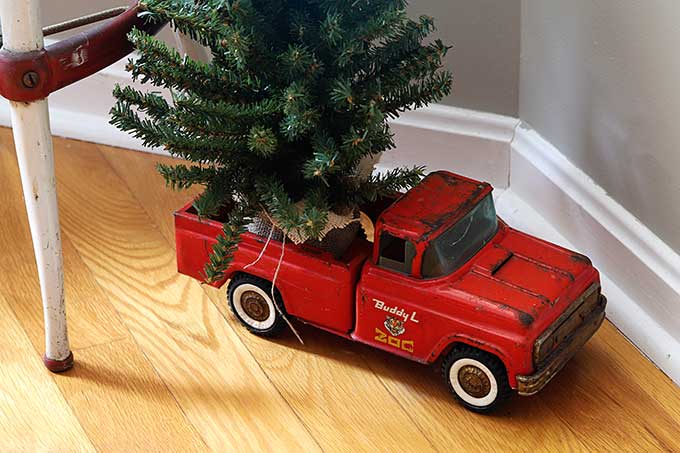 I had never seen a red Shiny Brite box out in the wild before, so when I saw it at the cheapo antique mall I grabbed it up.
The ornaments inside are ugly and NOT Shiny Brites, but RED BOX!!!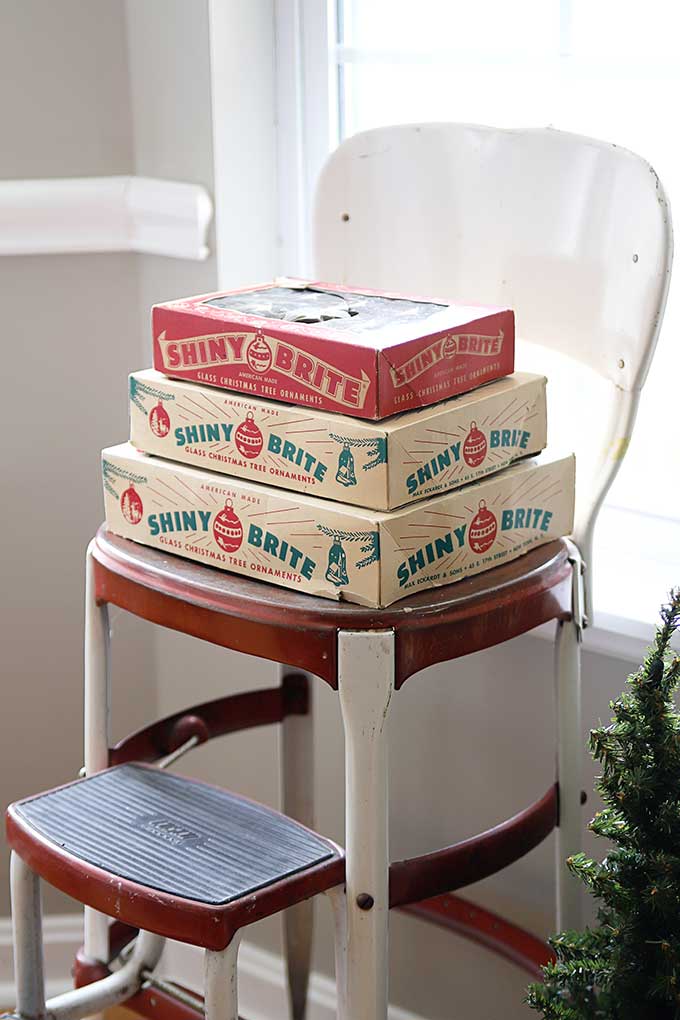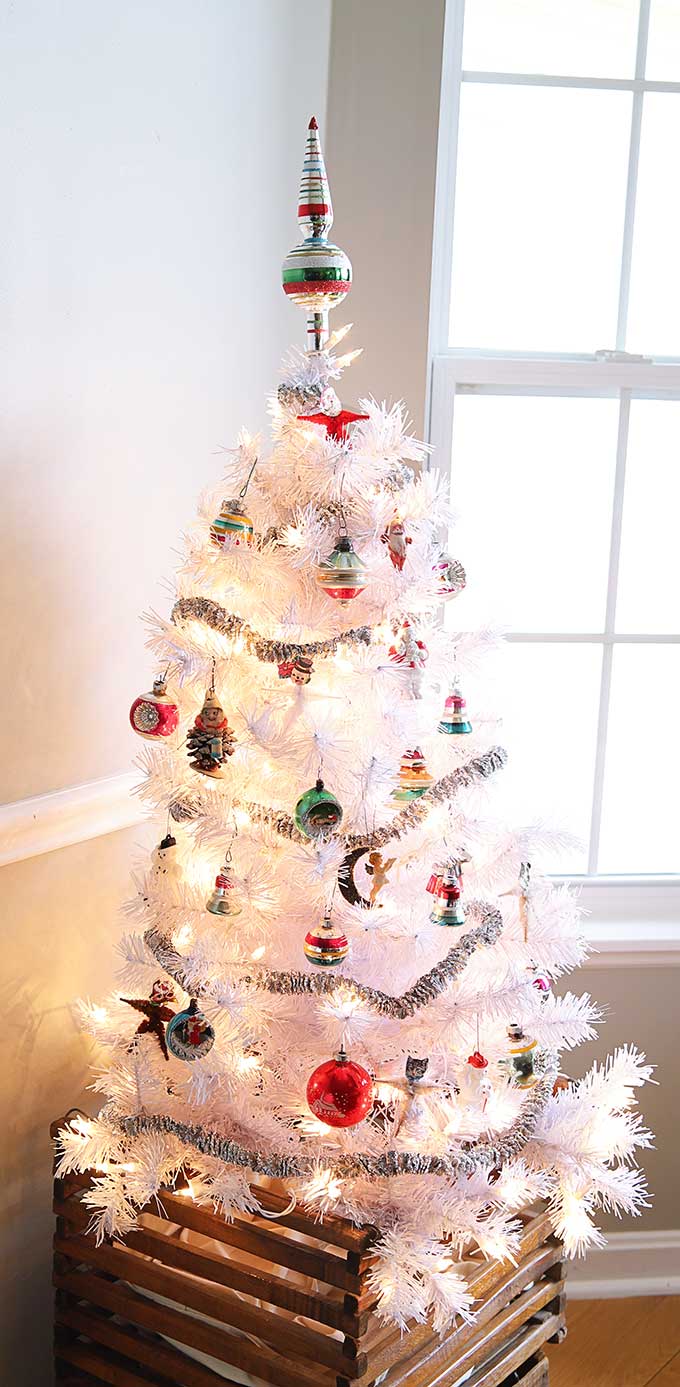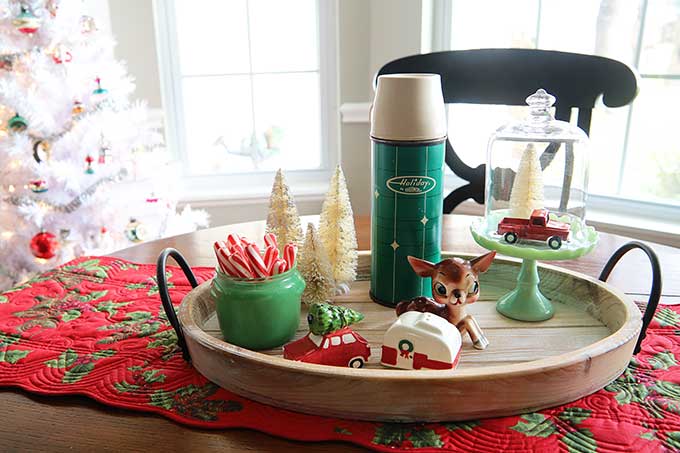 Vintage Shiny Brites ((swoon)).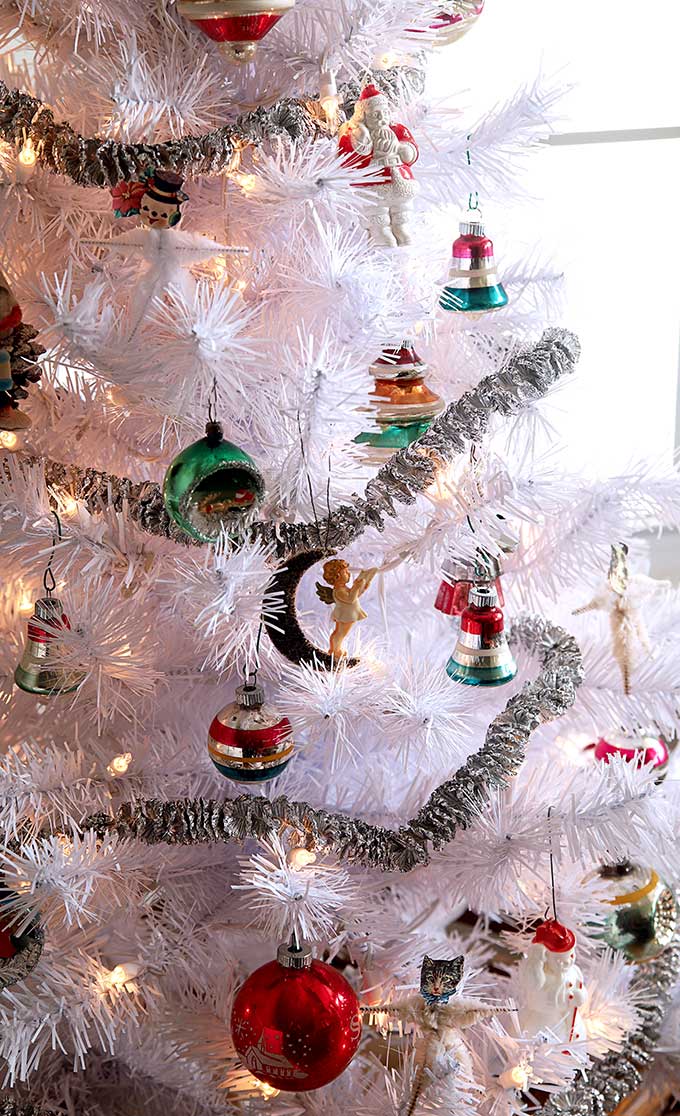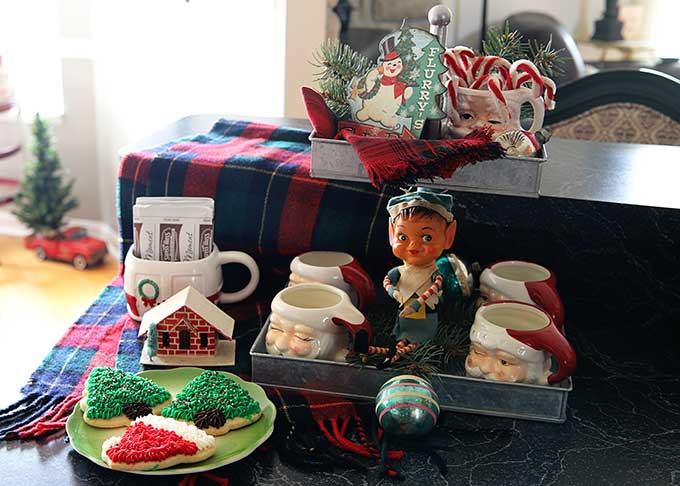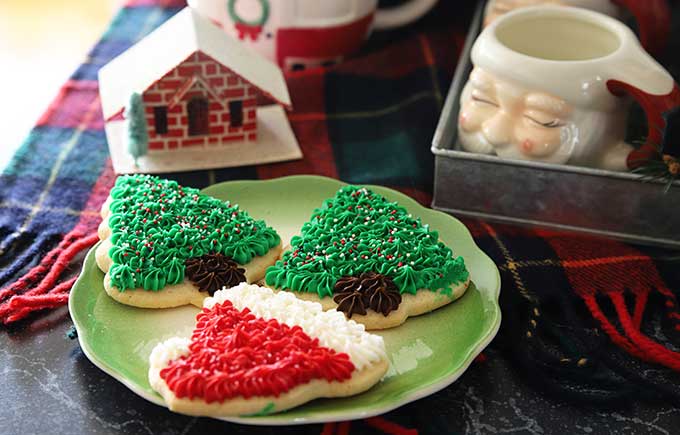 What you lookin' at?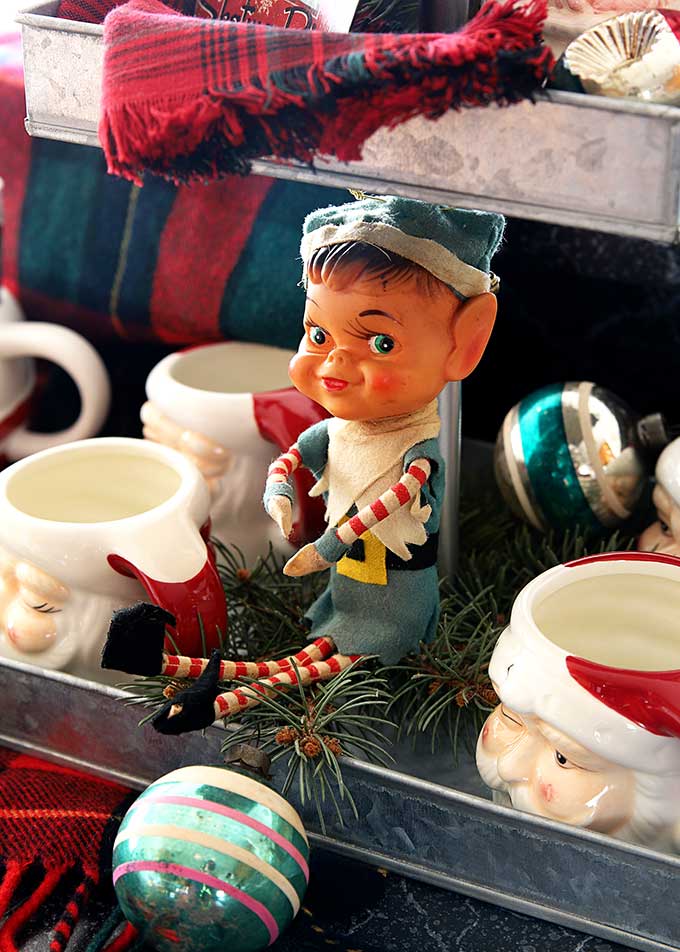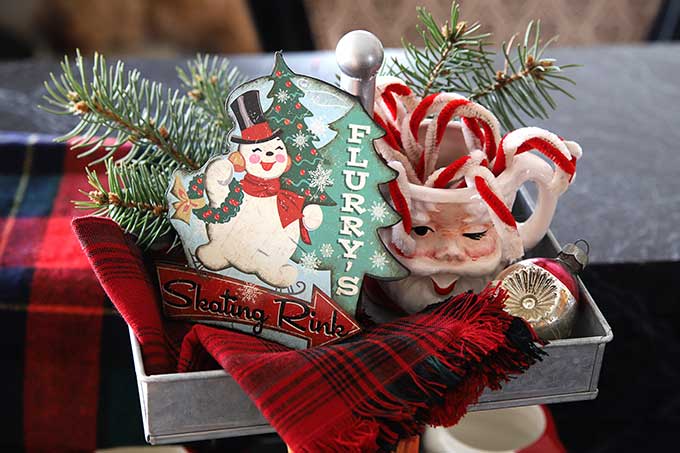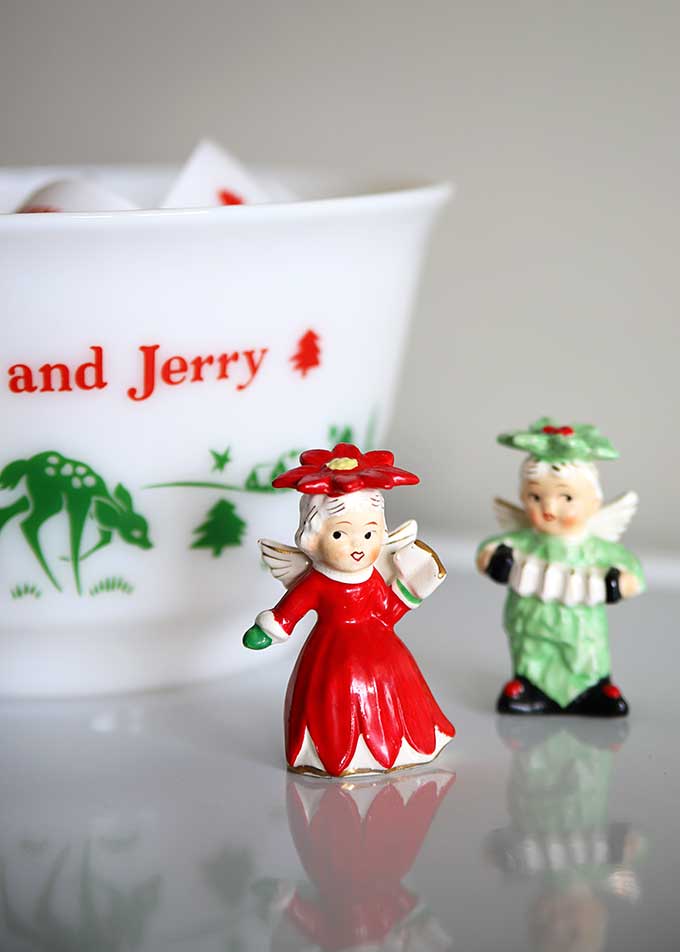 Christmas Entryway tour
AKA "Hope You're Not Thirsty, Because There's No Hot Cocoa In Those Thermoses"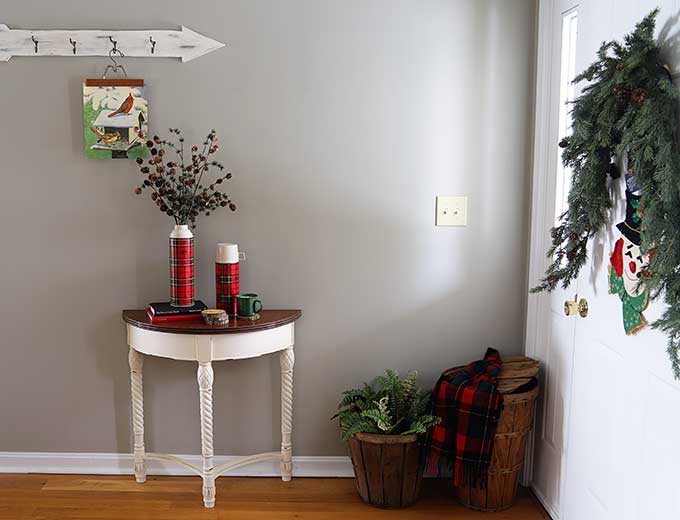 See, I told you. No hot cocoa here.
That's one of those cute Target Dollar Spot enamelware coffee cups they had this year.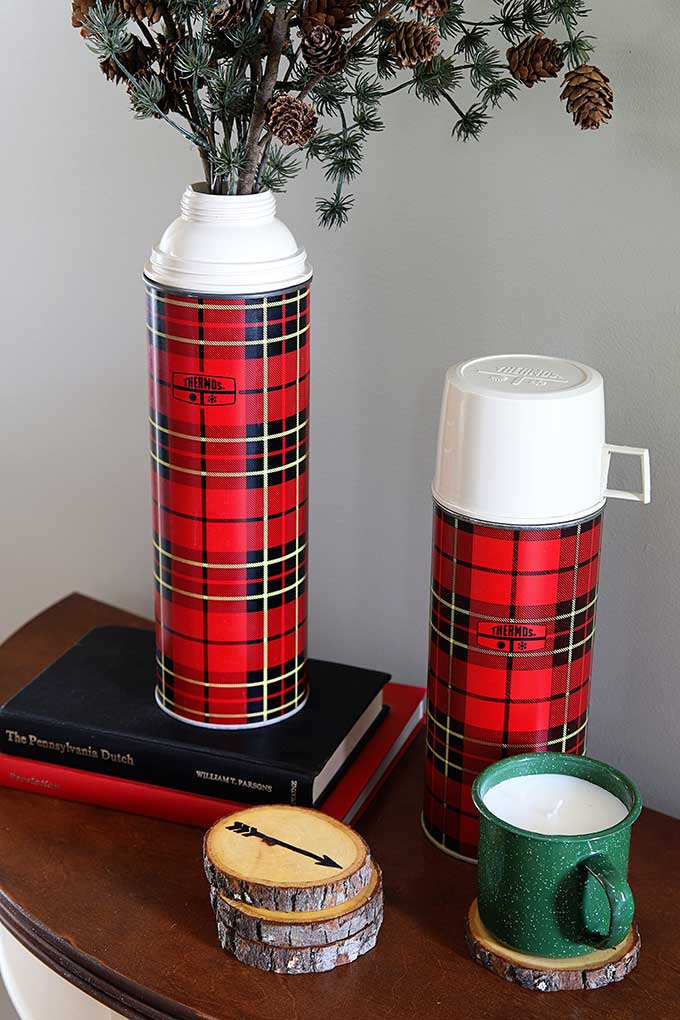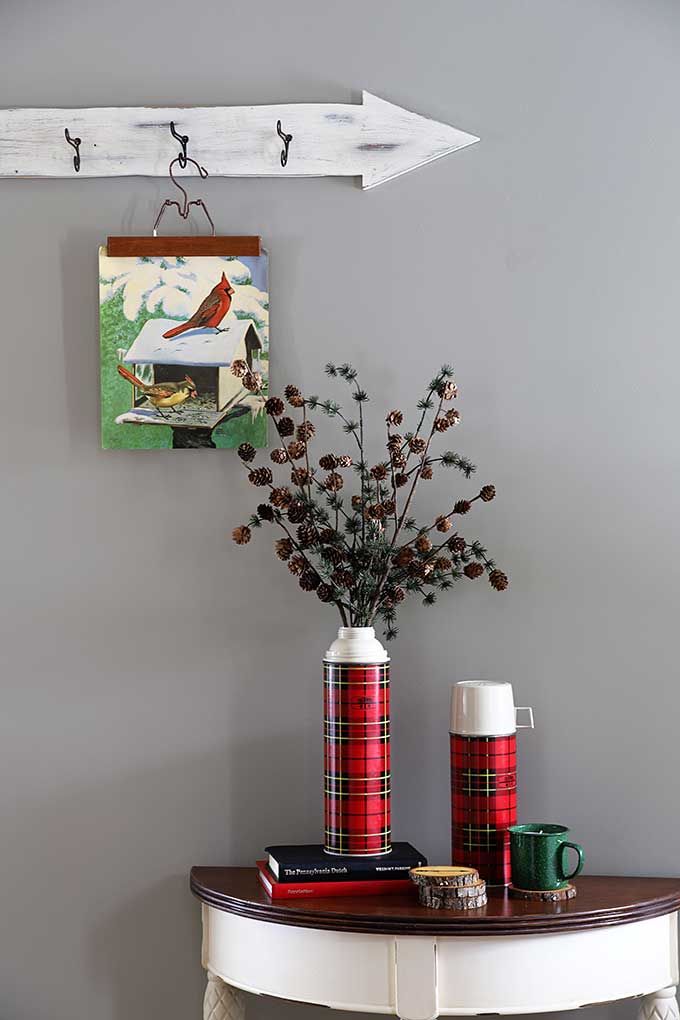 Pants hangers are not just for pants anymore, they work wonders for displaying odd prints and book pages you find while out thrifting.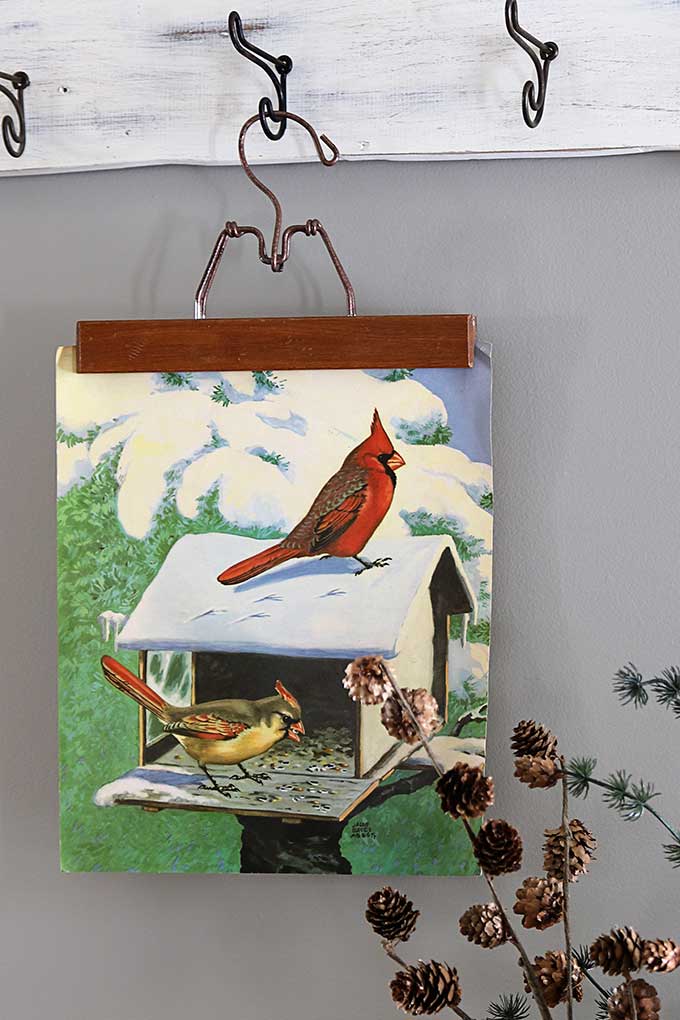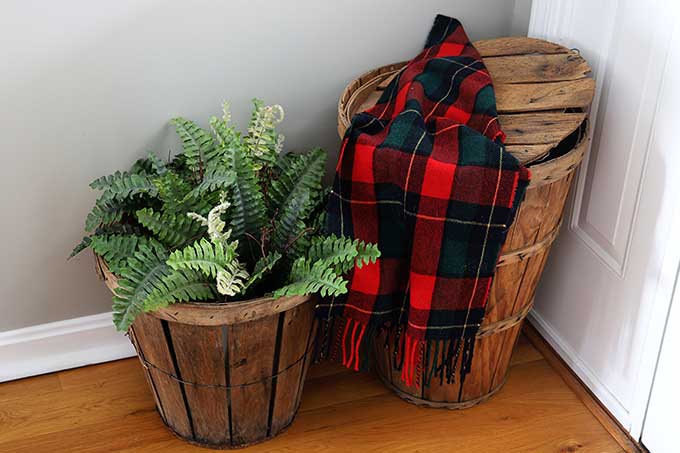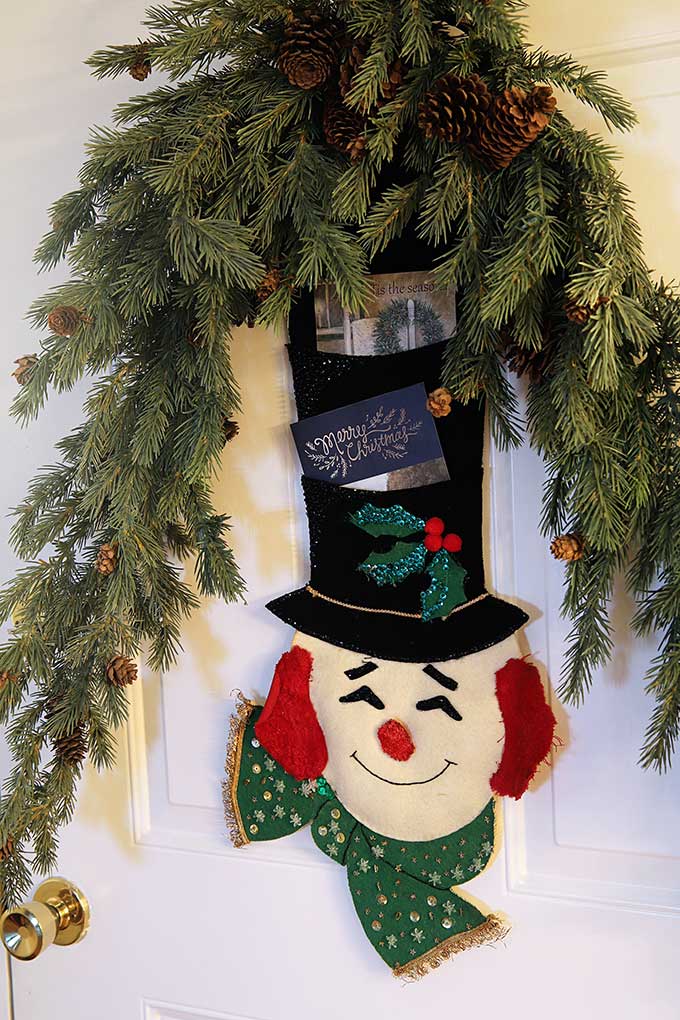 And last, but not least (OK, it is least, because I sort of ran out of steam for decorating when I hit the Living Room)
Christmas Living Room tour
AKA "Let's Drag An Old Screen Inside And Hang Ornaments From It"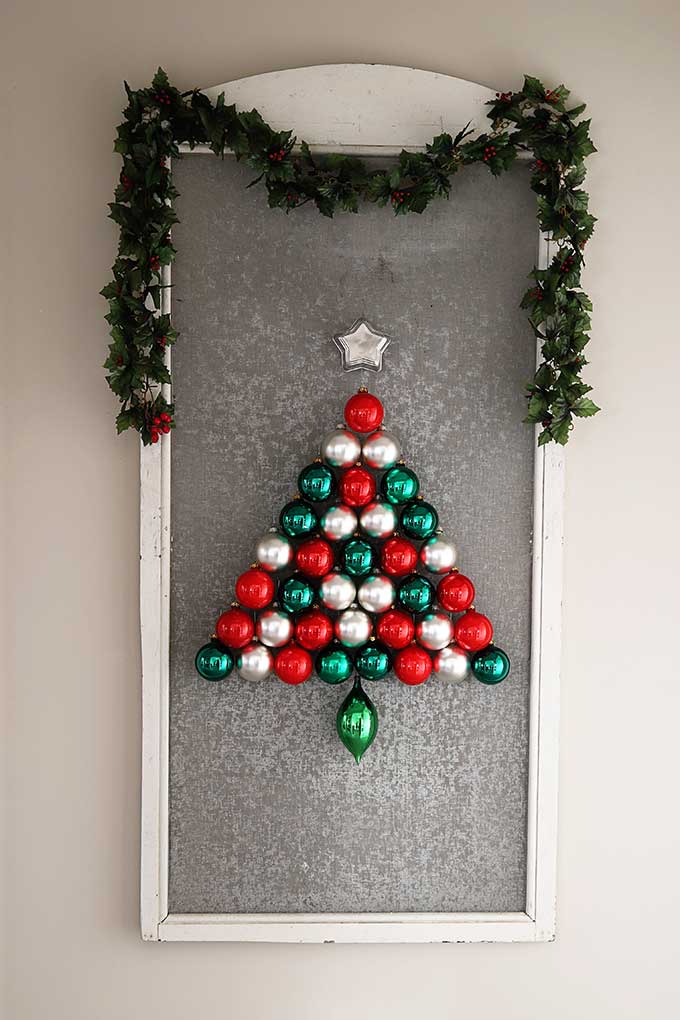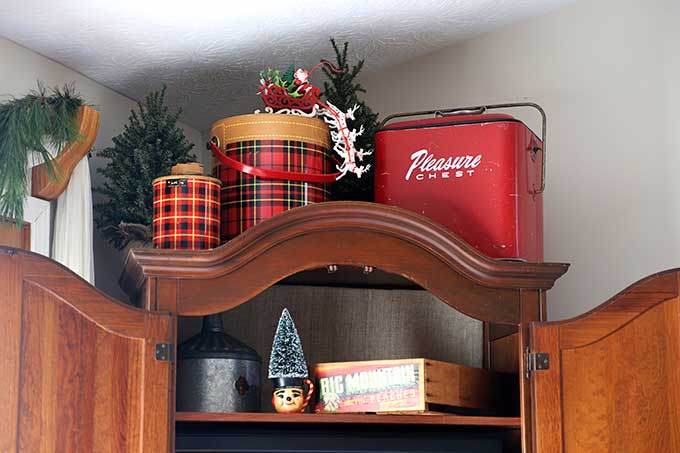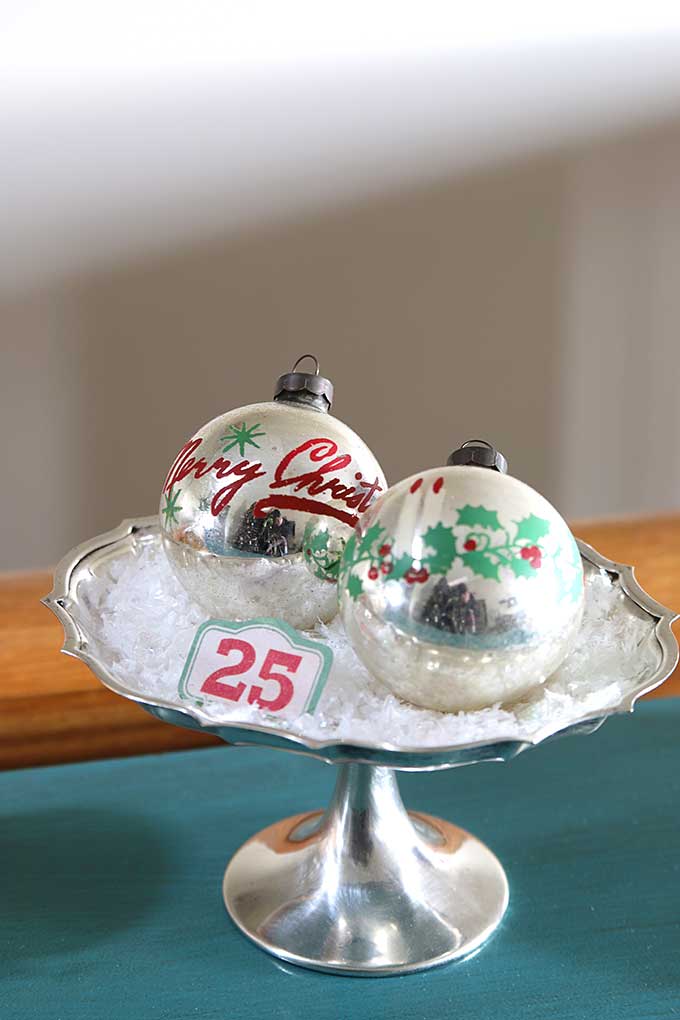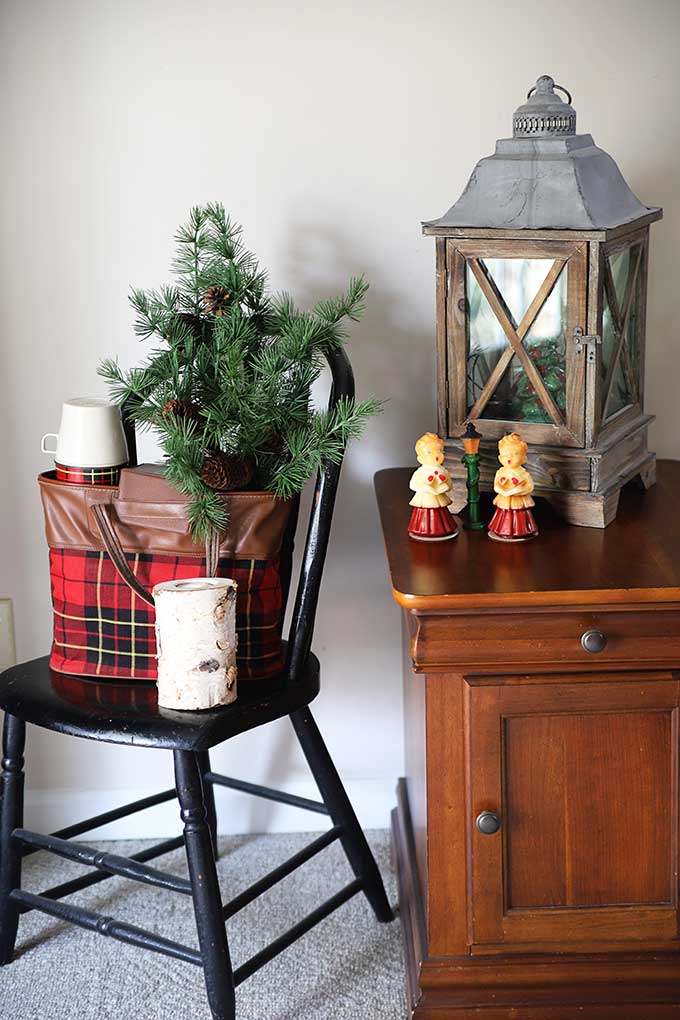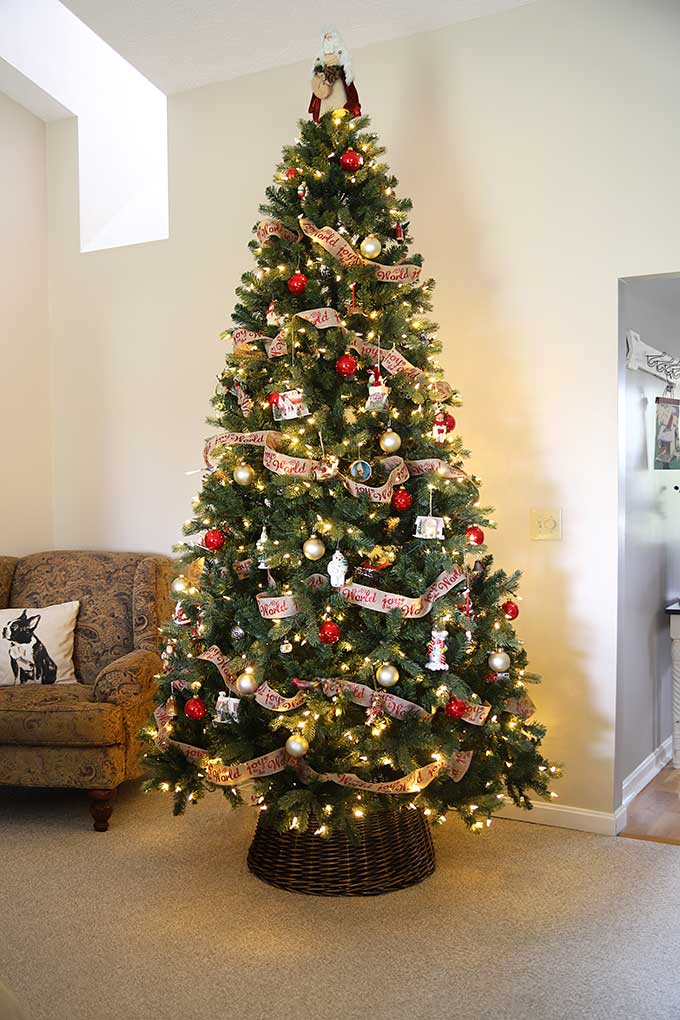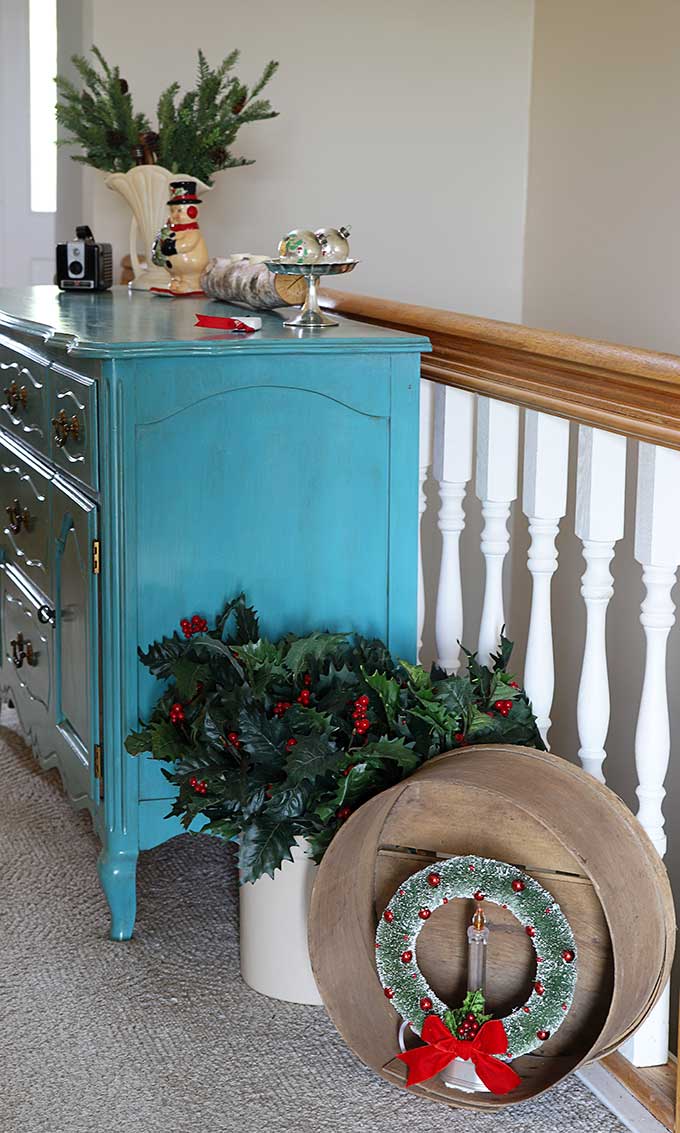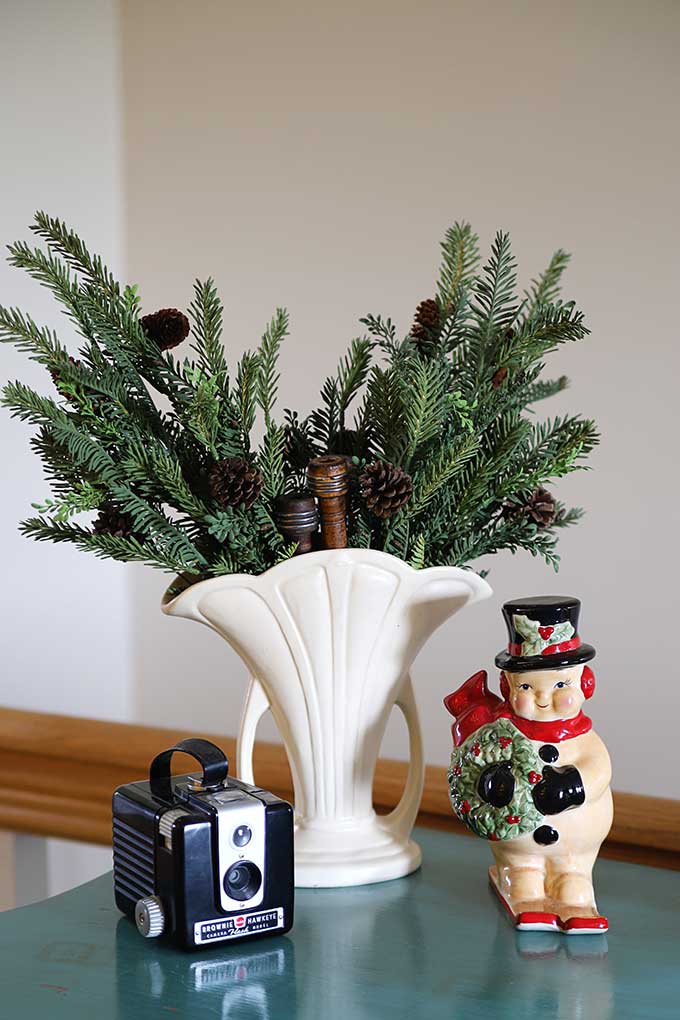 Did I mention I found a Rushton Coca-Cola Santa this year?
I've wanted one forever, but had never found one reasonably priced before now. They're sort of a mixture of cute and creepy all at the same time.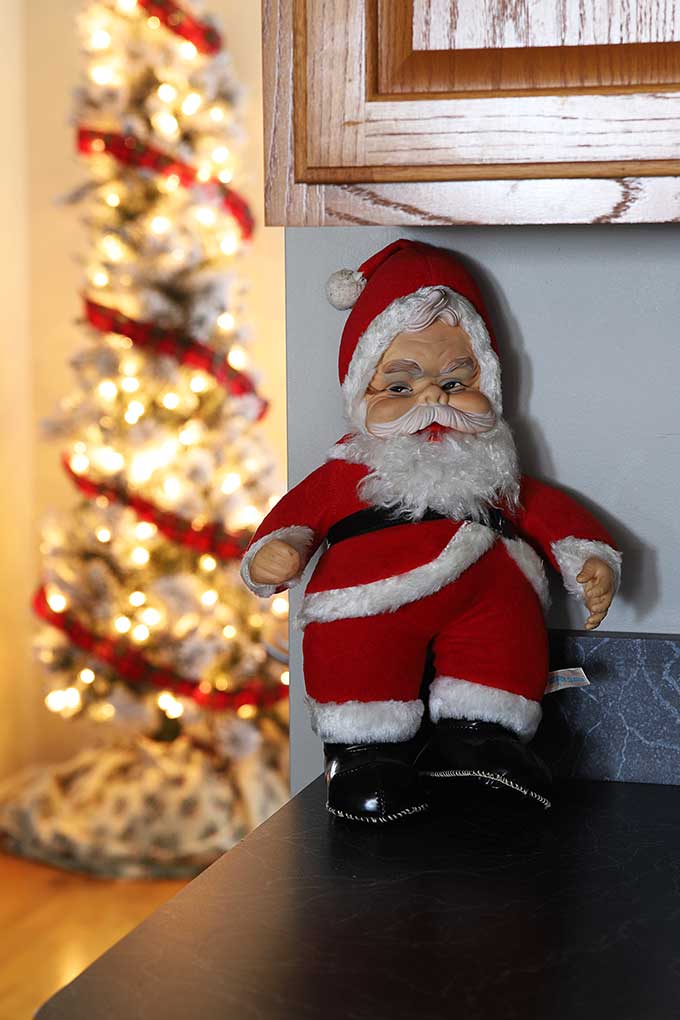 Santa is supposed to have a small bottle of Coca-Cola in his hand as they were promotional items from Coca-Cola in the 50's and 60's. I think Mrs. Claus has already taken his bottle to the recycling bin though.
If you are viewing this on desktop, you can roll over Santa to find out why I think he's a little creepy. I woke up to THAT one morning when I went to pour my morning glass of OJ.
#sleepwithoneeyeopen
Alrighty then, I'm off to get some last minute Christmas gifts. Because why buy something when you see it in November, when you can run all over town to find it right before Christmas?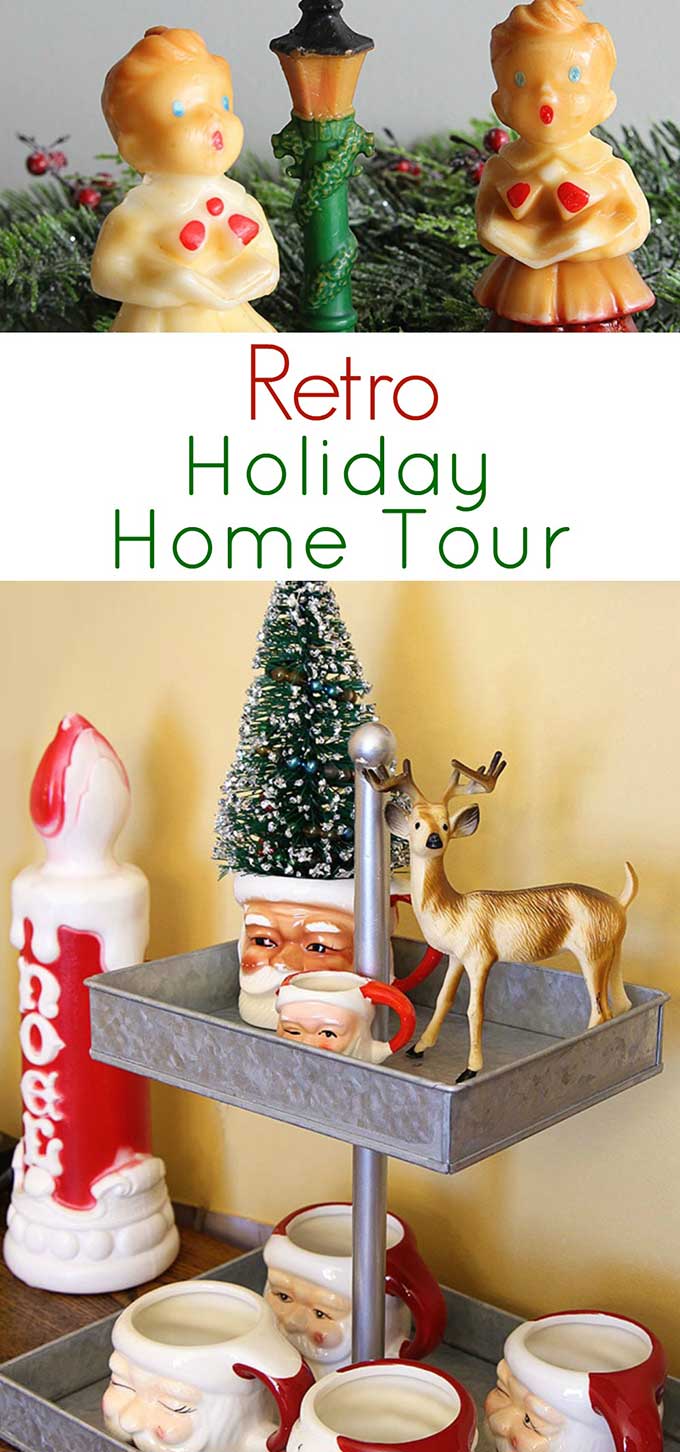 (This post contains some affiliate links for your convenience. You can read my full disclosure policy here.)

Other posts you may enjoy:
Where To Buy Reproduction Vintage Christmas Decorations
A Vintage, Farmhouse, Retro Kind Of Holiday Home Tour
Front Porch Christmas Decorations