I've been wanting to do something with a chicken feeder for a while now, so I was super excited when I found one this weekend.
I've had a couple people mention the turquoise color of it from the photo I posted on Sunday, but that may have been more my poor photography skills than actual color.
In person, it really looks more like the green color of your Grandpa's John Deere tractor that has been left out in the elements and had raccoons living in it for 20 years or so.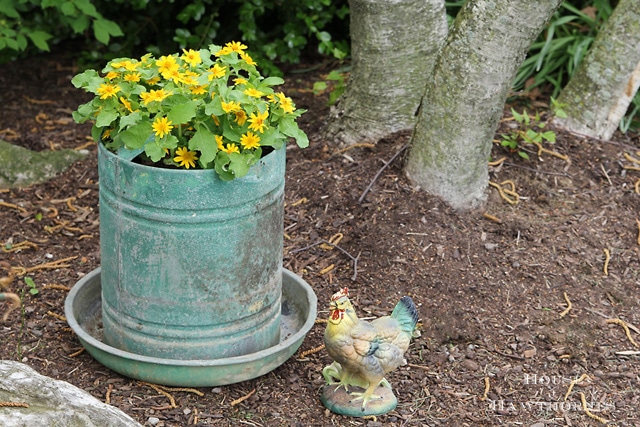 Since I don't own chickens, using it as an actual feeder was out of the question. Two dogs + flock of chickens = lots of feathers flying. And not in a good way!
So I hatched a plan to turn my chicken feeder into a planter. Totally not my very own original idea, but still a fun one.
The flowers are Million Gold Melampodium, which look like miniature sunflowers.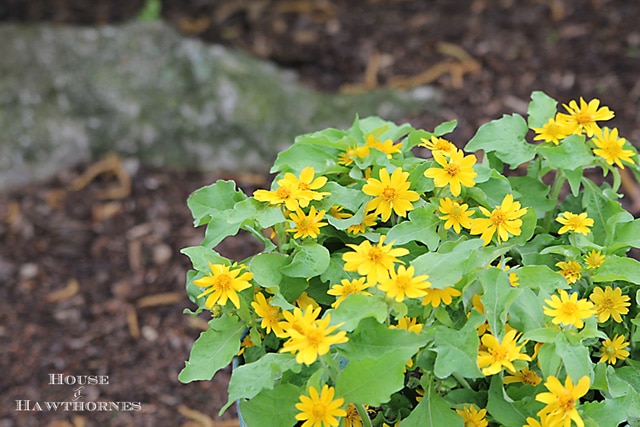 I thought they looked farm-ish.
There are other fun chicken feeder ideas out there in blogland.
Michael from Inspired By Charm made a gorgeous table centerpiece out of one of the long chicken feeders.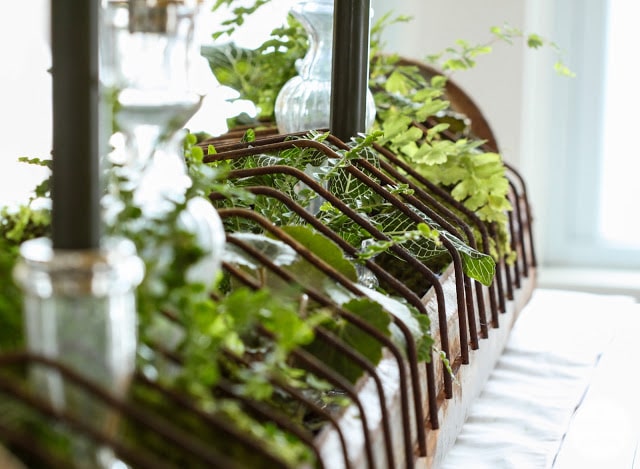 Source: Inspired By Charm
Rita at May Days uses one as a super cute plate rack.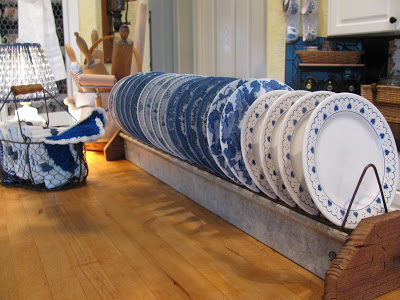 And Daune at Cottage In The Oaks made a cute succulent planter out of a feeder similar to mine.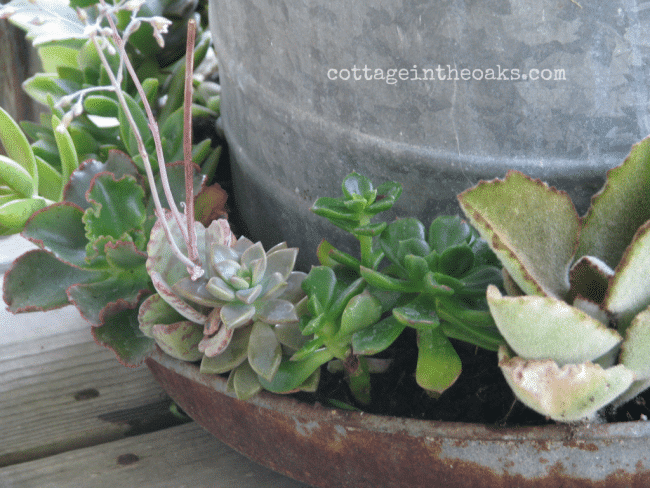 Have you caught the chicken feeder bug yet? Sort of like the bird flu, only more fun!