I tend to get a little tired of using the same old pots and containers for my flower gardening year after year. And let's face it, most flower pots are a little boring and mundane, so when I found this toy truck at a yard sale I knew exactly what I was going to do with it.
Nothing is safe from potting soil around here!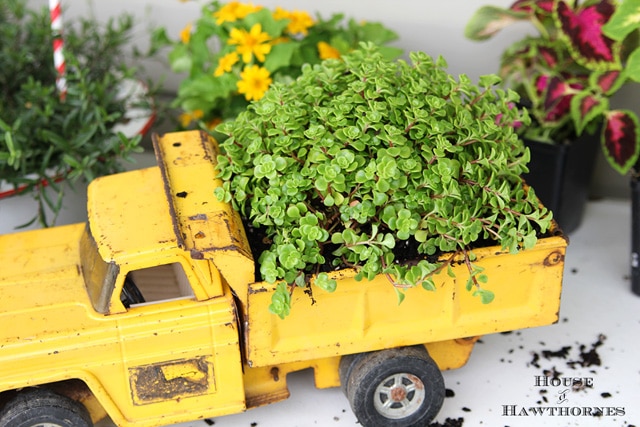 After I de-girlified it by removing the unicorns and rainbows (thank you, Goo Gone),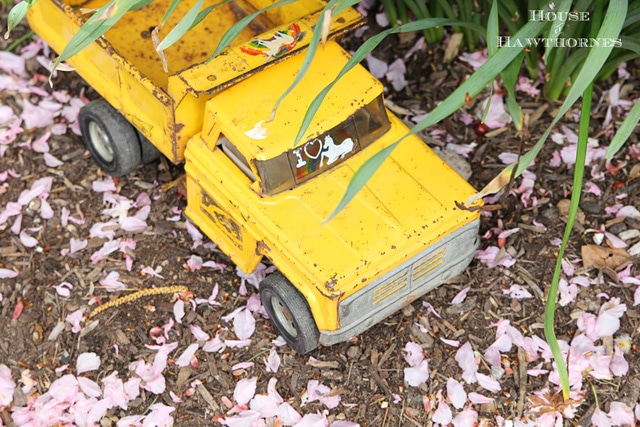 I taped the tailgate door down to keep the dirt from dumping out the back. Dump trucks tend to do that.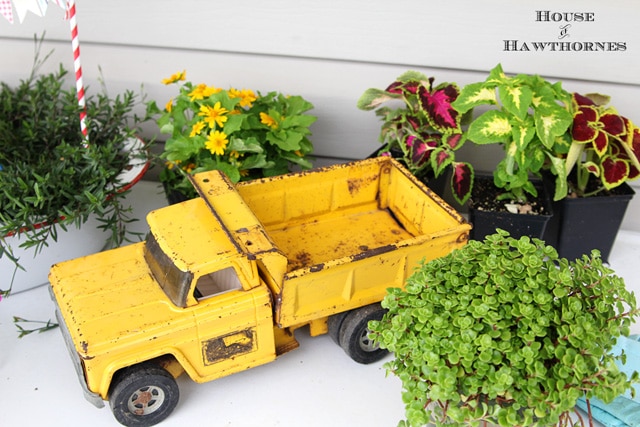 Then I added a small layer of stones for drainage,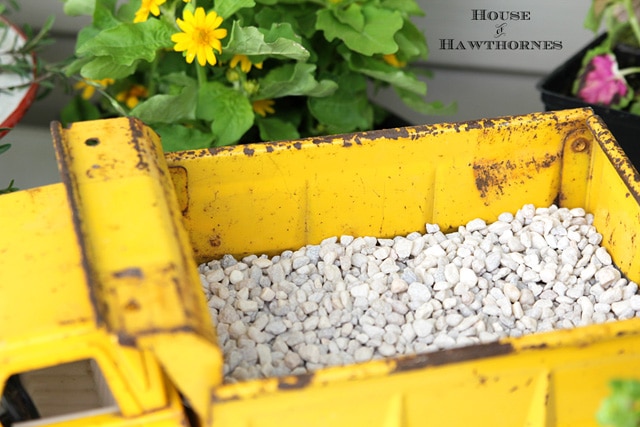 an even smaller layer of charcoal just because I had it left over from my terrarium project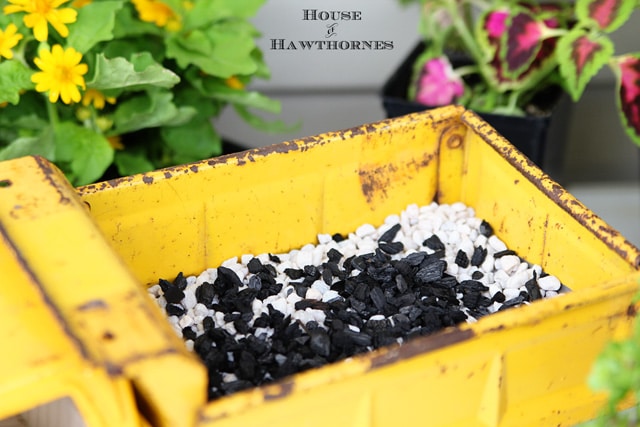 and a really thick layer of potting soil.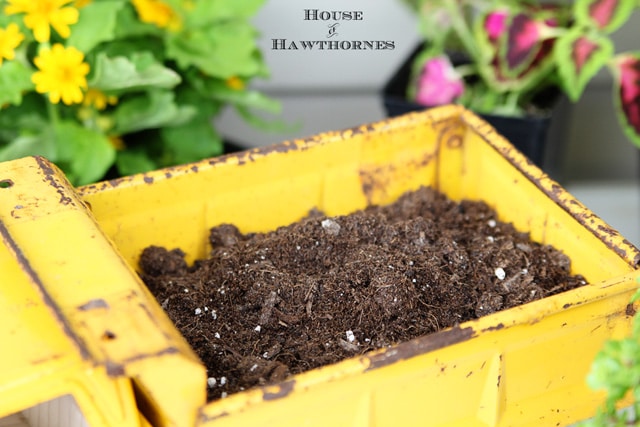 Then planted some Limelight Japanese Stonecrop in it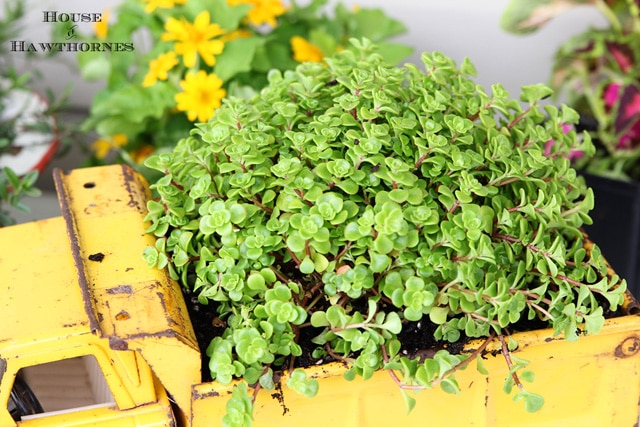 and I was ready to haul my load.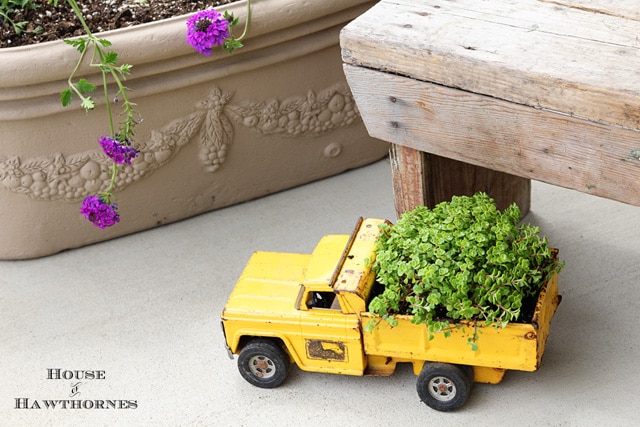 Now, you don't have to give up your typical flower pots altogether, but it's nice to plant in something unexpected and different every once in a while. It gives your garden a little touch of whimsy!
How is your planting going this year?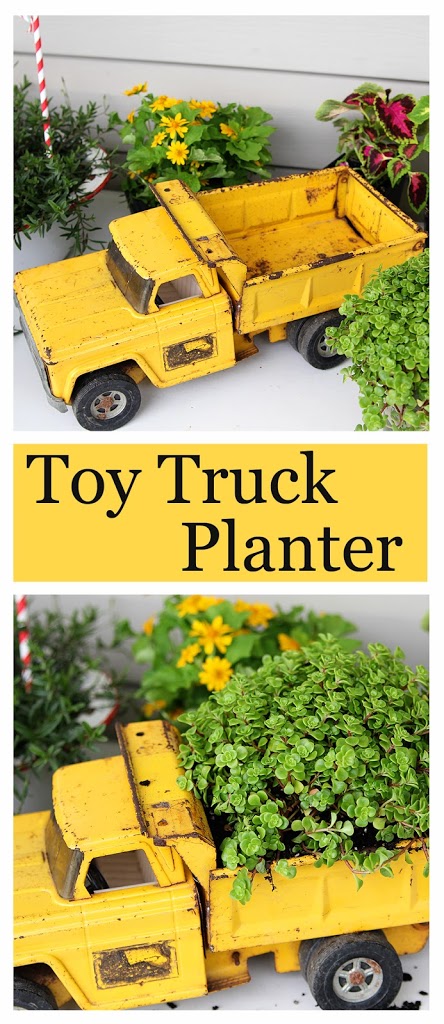 If you like a truck made into a planter, you may also like these projects:
Wooden Garden Ladders In The Garden