I'm grumpy. There I said it. I am in a funky, cruddy, gray mood. Have been for weeks.
This is my first Christmas without my sister, Ruth. The second without my Mom.
I can honestly say that neither one had been a huge part of my holiday for a few years, because both had been in declining health. And then there was my Mom's declining mental alertness (code for dementia), so it had been a few years since we'd celebrated the holidays as a family.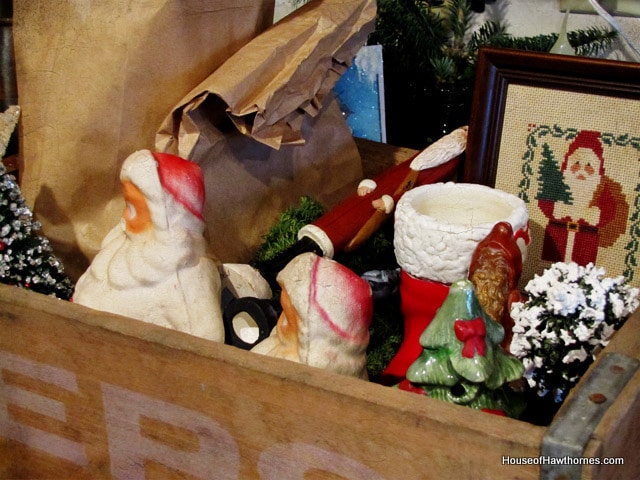 But this year I am missing them both. When I take out my Mom's dishes she used to use for holiday meals, when I pull out some Christmas decor that my sister made for me. Just about every day.
Blogging seems a little trite right now. Decorating my house in holly, jolly festiveness seems a little inane right now.
I don't normally get into my personal life here on my blog. Just thought I should explain why I have not been doing a lot of happy go lucky posts with witty sarcasm. Just don't have it in me right now. You'll have to go and get your gaiety elsewhere (uh, oh, is that witty sarcasm sneaking in?).
But I did take 700+ photos today of some of my Christmas stuff that I did put up, so over the next week or so I'll show you that stuff. I am going to force myself to be in a creative, happy mood for my son's sake if it kills me. You do that when you're a Mom.
I mean, Santa Claus can't be in a jolly mood every year, can he? He still puts on his red velvet pants and climbs in his sleigh no matter what.