Seriously, if I may toot my own horn, are these not the cutest idea for bottled beverages for Christmas?
Reindeer beer!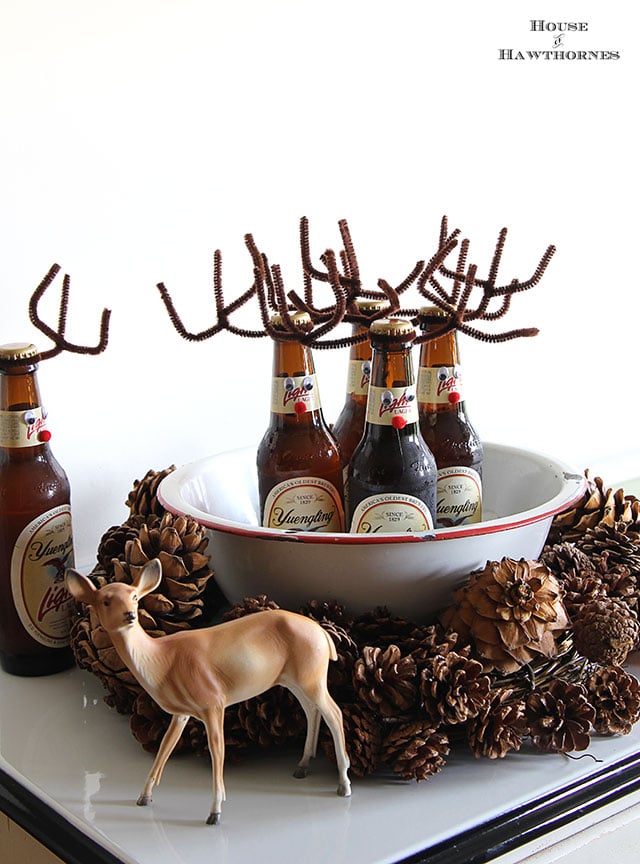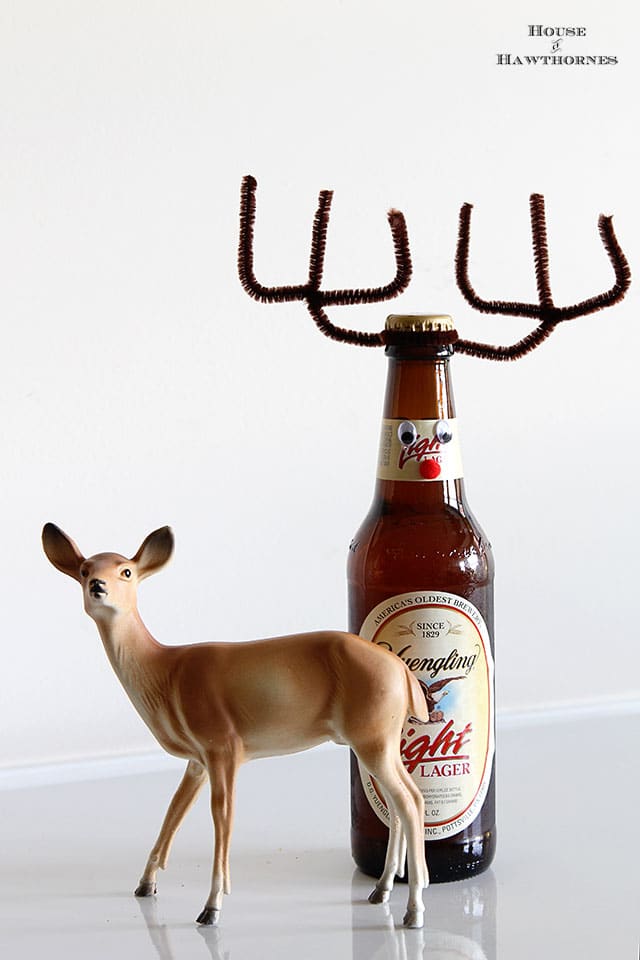 Just some googly eyes, red pom poms and brown pipe cleaners (all found within two feet of each other at JoAnn Fabrics) and you're in the reinBEER business.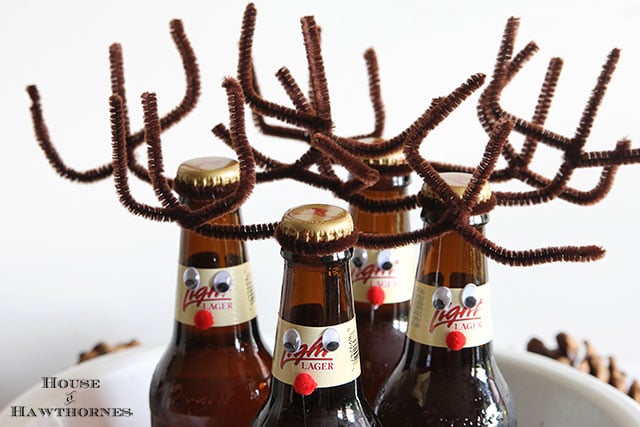 You can also take them to the neighbor's house as a hostess gift.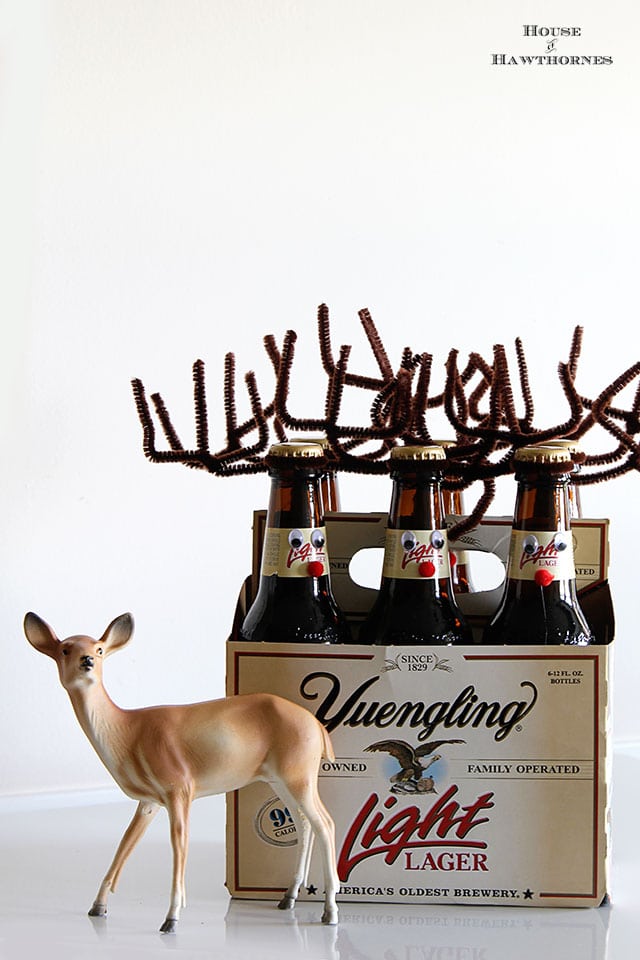 So much better than bringing a stale old fruitcake.
When I made these for my Christmas party, I was pleasantly surprised that no one poked their eyes out with the antlers.
I consider that to be a bonus.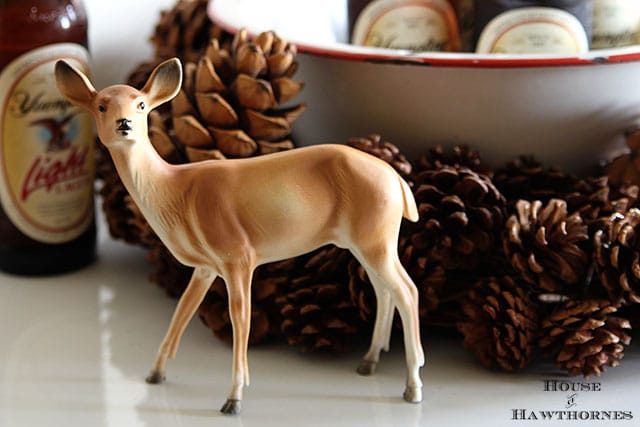 (Please disregard the fact that my plastic deer has no antlers. Total oversight on my part.)
Of course, you can make them with root beer or plain old pop too. They look just as festive either way 🙂