Forget to make a centerpiece for your holiday table?
No worries.
Toss that pesky Christmas tree out the front door, grab the tree stand and use it for something really important.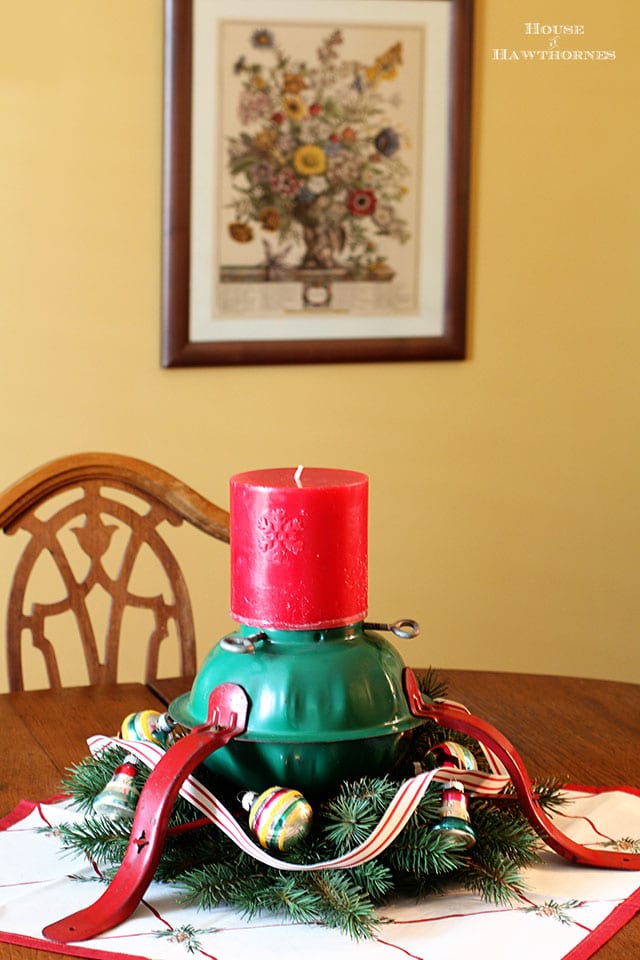 Like a Christmas tree stand candle holder!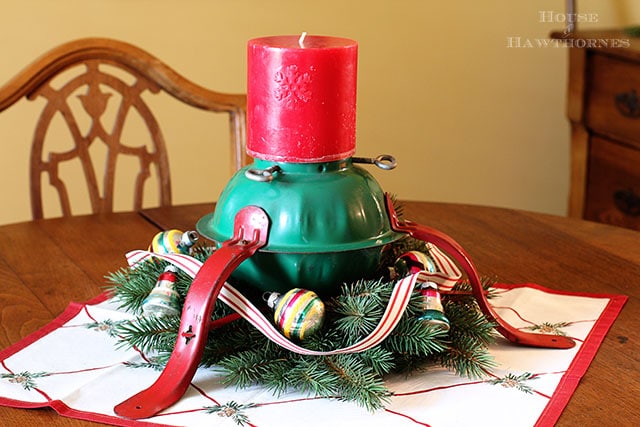 All that is required is a tree stand and a candle.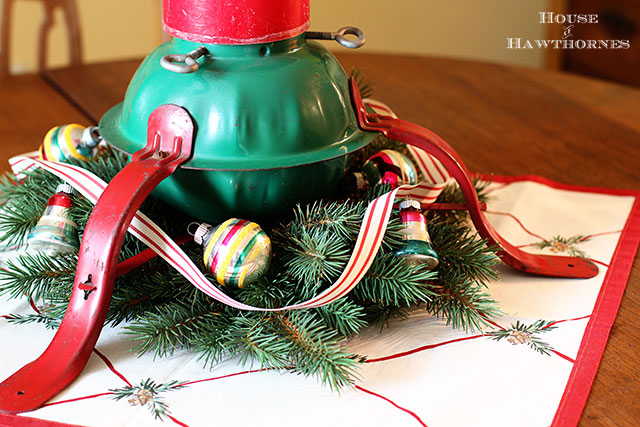 That's it. The faux greenery and vintage ornaments are optional.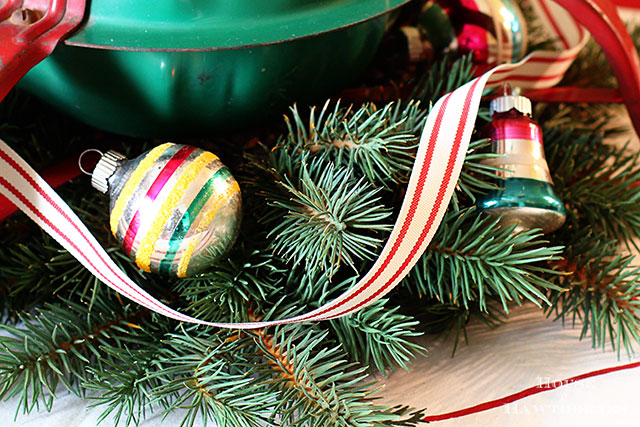 You're welcome!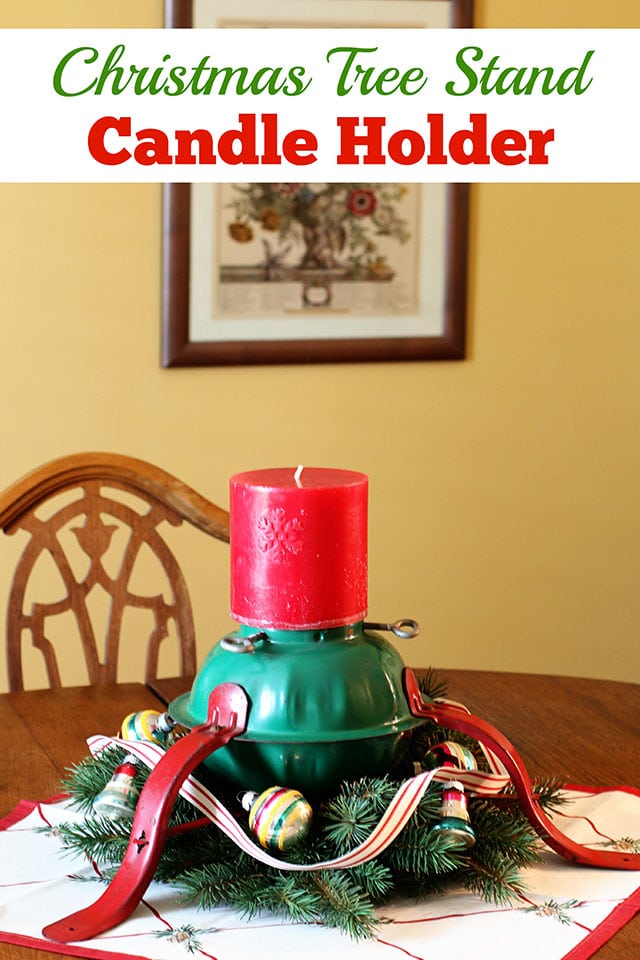 OK, fessing up here. I was so in love with this tree stand when I found it at an estate sale in March and then I totally forgot about it when I was decorating for Christmas! It needed to go somewhere. Anywhere. So dining room table it is!