I've never thought of myself as a white Christmas tree kind of girl.
Not that I even know what that means. It's just that I was firmly and squarely in the green tree, pinecones in a bowl, nature inspired, traditional look for the holidays.
With a few blow molds thrown in. But hey, a big plastic Santa with a light bulb up his butt is traditional right?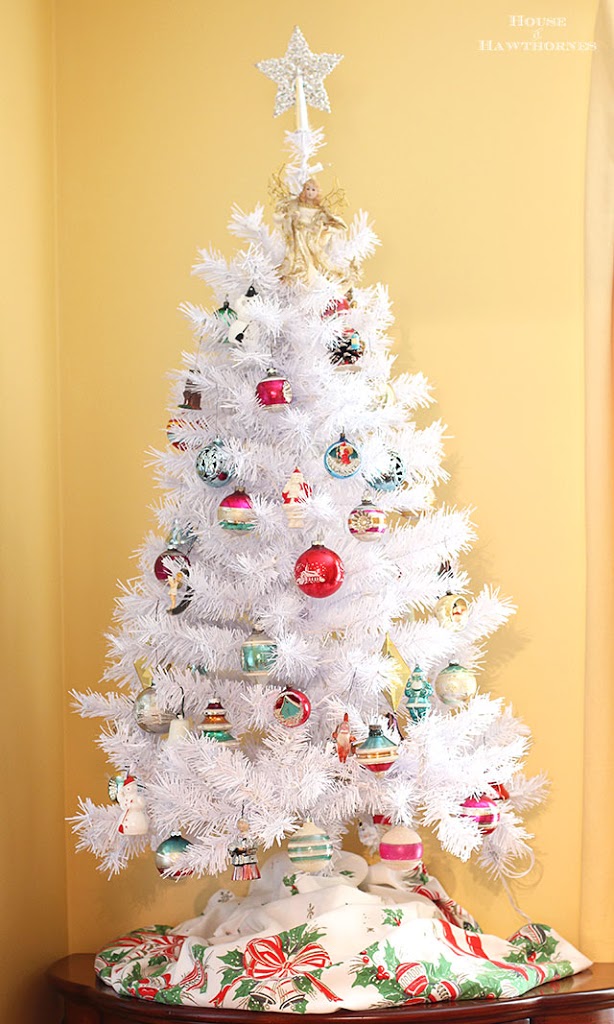 Last year, I noticed quite a few bloggers had their Shiny Brite ornaments on white trees and were talking about how it made their ornaments POP.
So I thought, what the heck I might was well walk on the wild side and try a white one. Just this once.
But damn if they don't look good on the tree!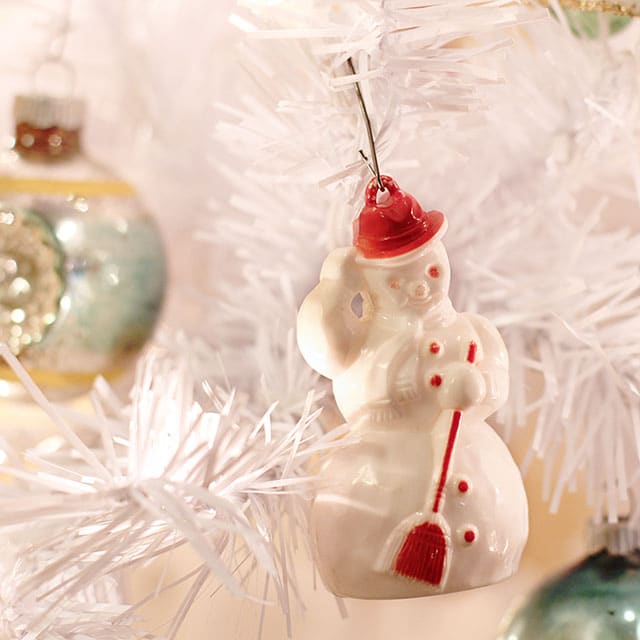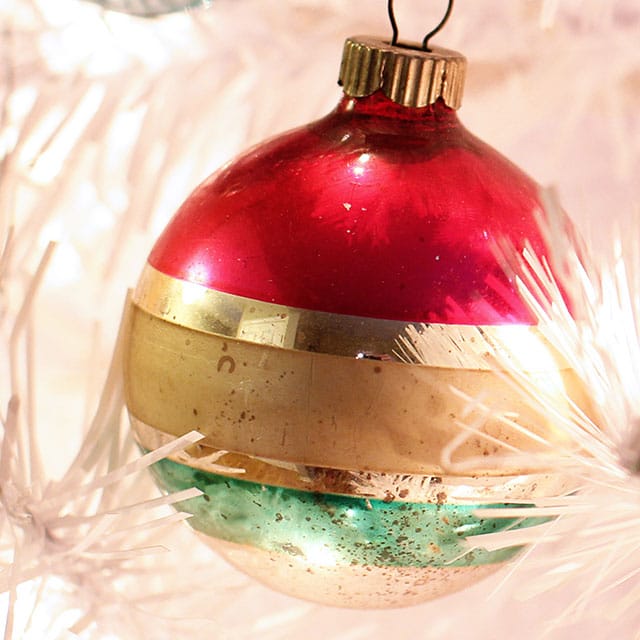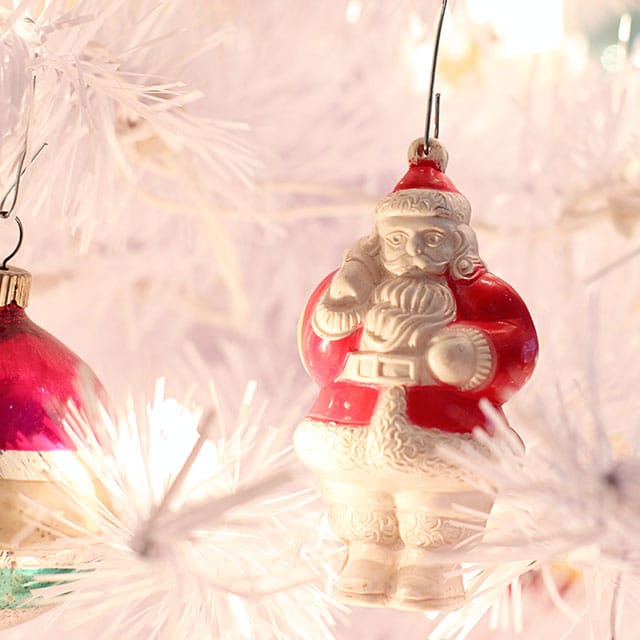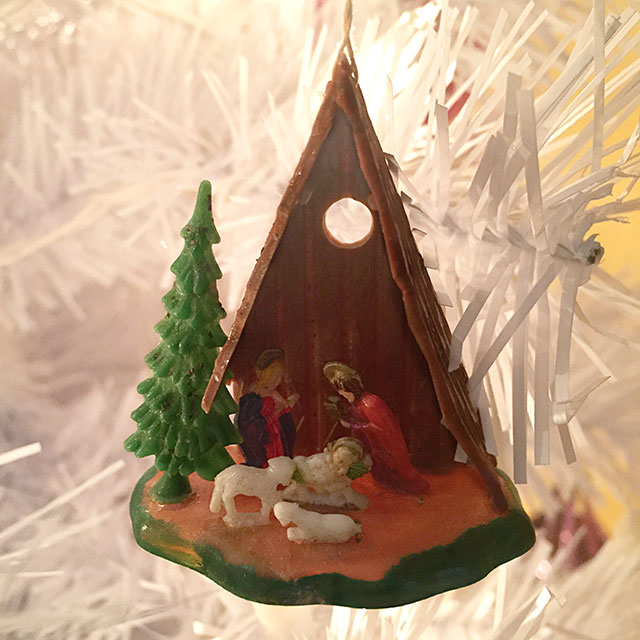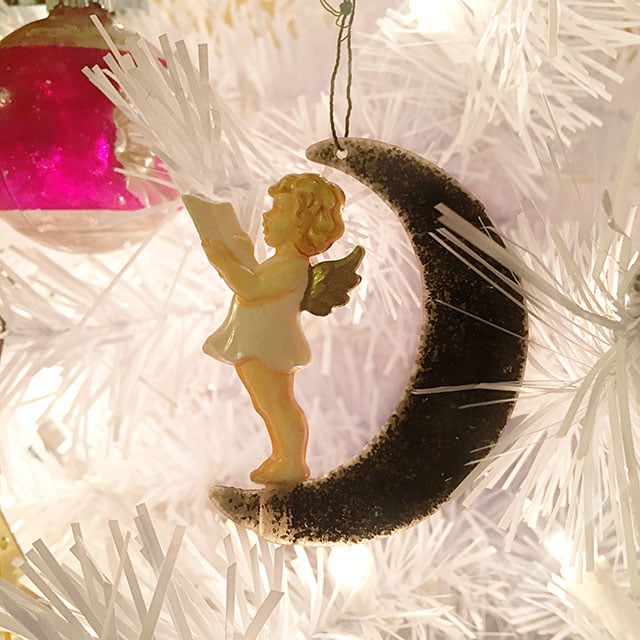 Am I going to h-e-double-toothpicks for using the "damn" word this close to Christmas? The "butt" word is OK though, right?
BTW, this is a small 4' tabletop tree in my dining room. My main tree in the living room is still green. This year, at least!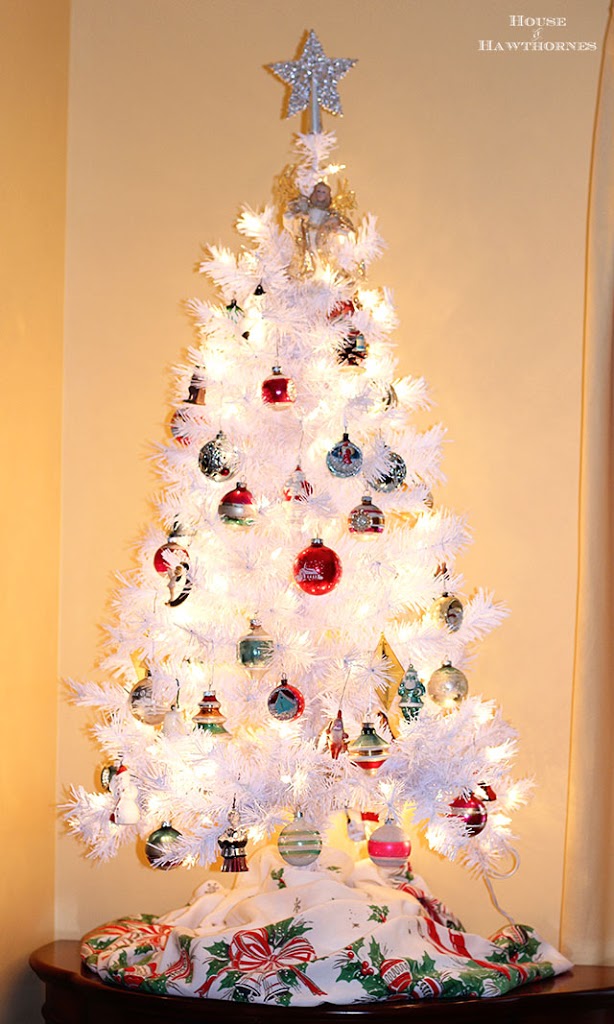 I am now a convert. Slap a label on me and call me a white Christmas tree lover!
What about you? Are you a green tree lover? Or white?