I made a sailboat last week.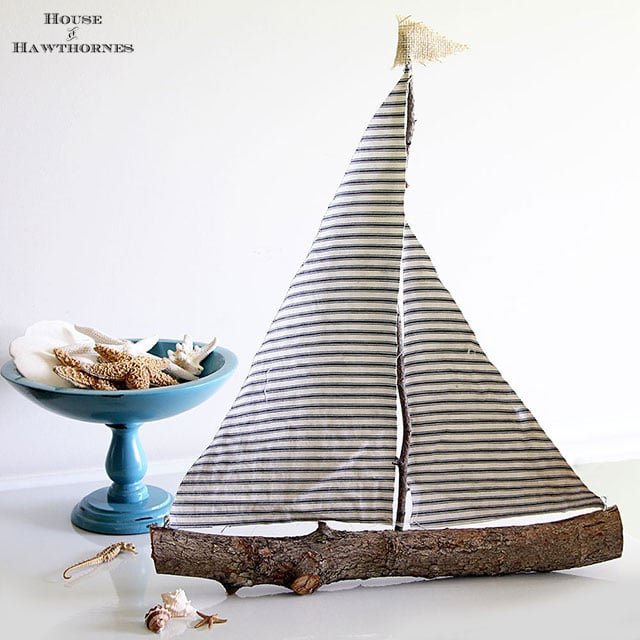 Out of a branch and a twig,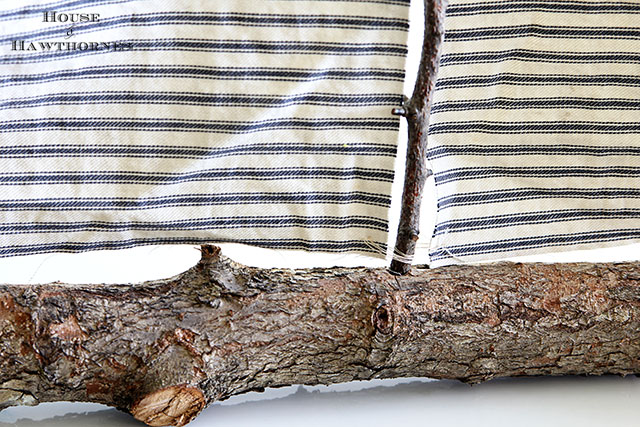 part of my vintage ticking fabric,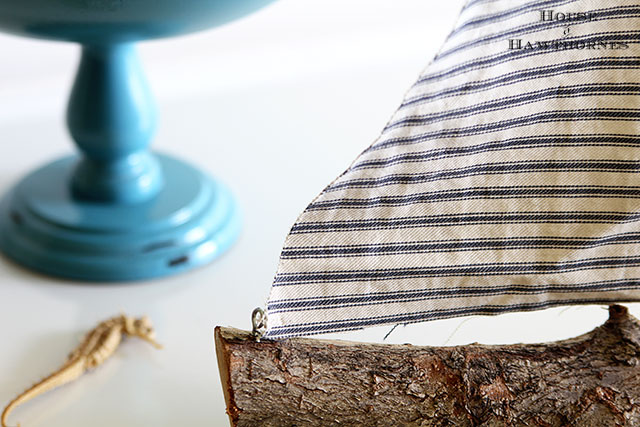 and a couple of eyelet screws.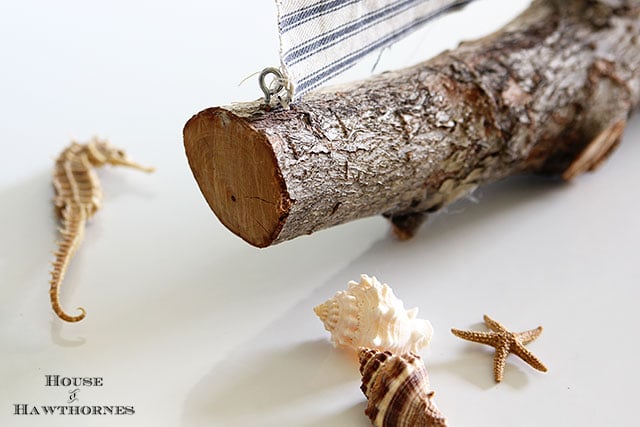 Quick and easy and sort of cute, if I may say so myself!
In a nutshell:
I sawed a dead branch from our brush pile into a section roughly 16" long. If there's one thing I have an abundance of around here, it's dead tree branches
I cut a twig to about 17" long
Drilled a hole in the middle of the larger branch section
Hot glued the twig into the hole
Cut my fabric into a scalene triangle (I'll save you from running to find your geometry books - it's three different sized sides)
Screwed the 2 eyelet screws into each end of the branch
Sewed one end of the the triangles onto the eyelet screws
Sewed the opposite bottom of the triangles onto the mast (aka twig in the middle)
Sewed the top of the triangles to the top of the twig
Then I cut out a double sided triangle to use as a top flag and hot glued it to the top
Done
Took about 15 minutes. Most of the time was me trying to get the stupid needle threaded.
I really need to get some new eyes. Or wear my glasses.
Now, I'm a long way from the beach, so I used tree branches instead of driftwood, but I think it turned out OK.
You gotta work with what you've got! And here in the Midwest, we've got branches.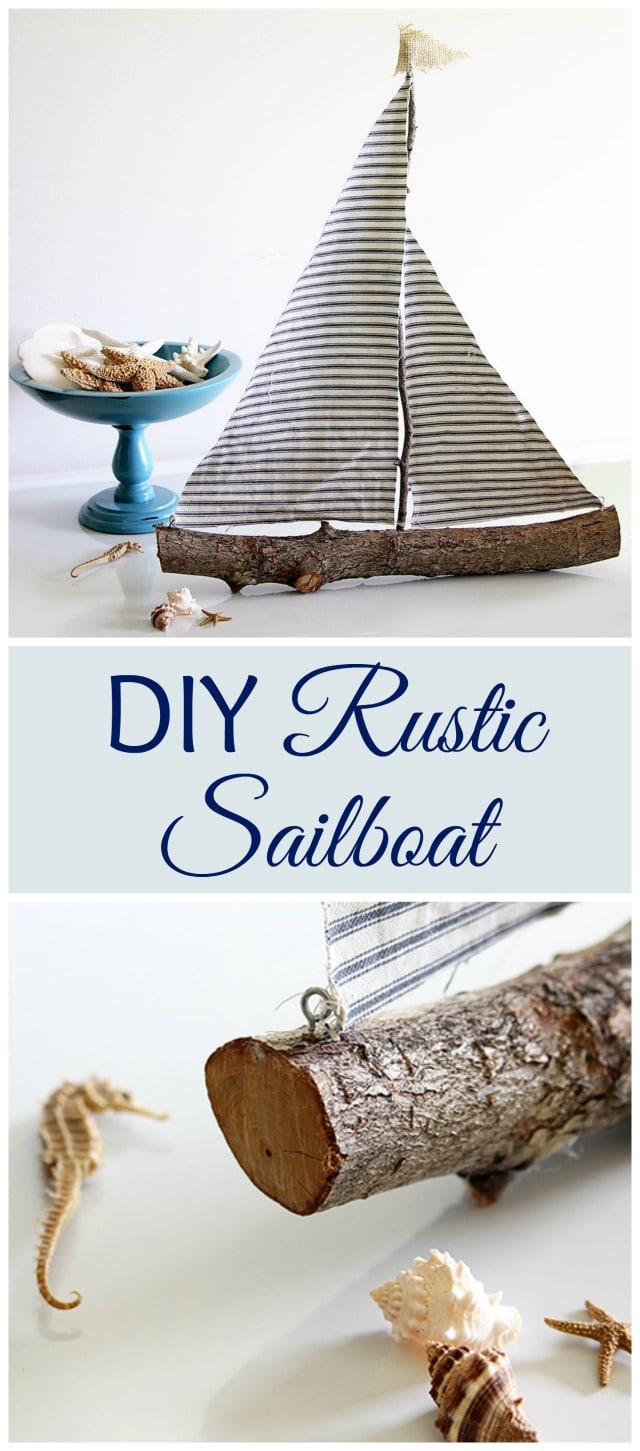 You can see how I've used my sailboat in different areas of my home over the years:
A Happy Little Sunflower Vignette
Summer Home Tour Eclectic Style
Easy American Flag Craft