It was a gorgeous fall day when the Country Living Fair came to town a few weekends ago. And I was there bright and early Friday morning just as the gates popped opened.
There was not going to be a "you snooze, you lose" excuse going on here. I was an early-bird and there were worms I wanted to get!
I was a woman on a mission. A mission to find some fun, unique goodies, but also be a little selective and NOT buy everything in sight.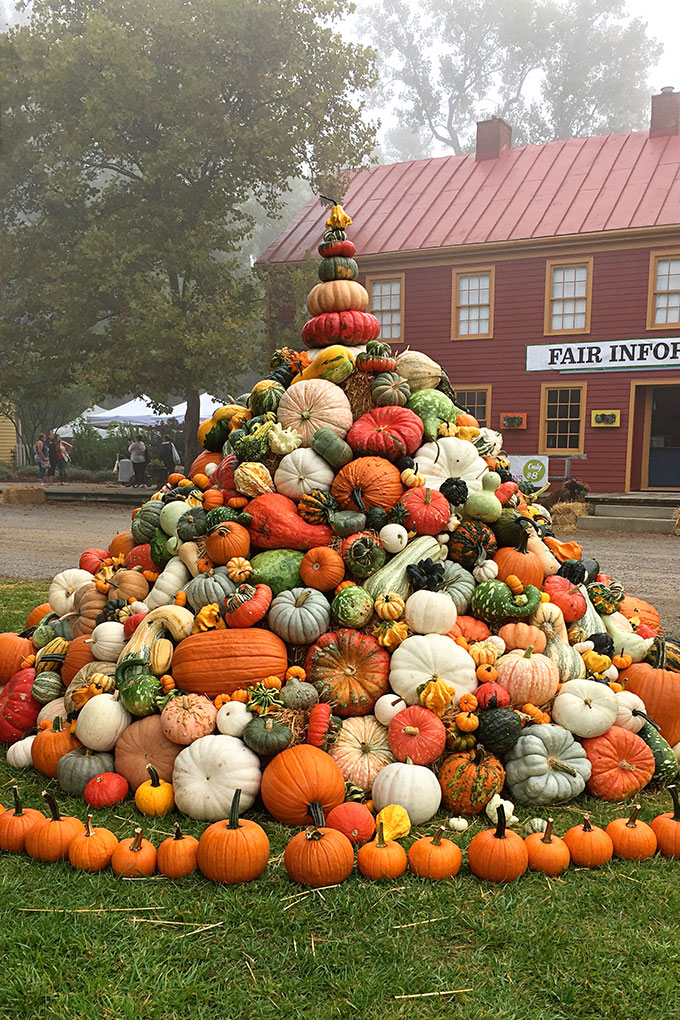 I've been to the fair before and I know that there is a LOT of really cool stuff and it can be overwhelming and confusing to see that much stuff laid out in front of you.
But you can't have it all. You just can't.
You know you're in trouble when the very first booth you stop at is chock-full of goodies though.
Cute. Cute. Cute.
Blackwater Folk Art makes this very cool (and did I say cute?) repurposed folk art. It ranged from bright and bold to rusty and crusty and everywhere in between.
And it's made from reclaimed building materials and storm debris, so right up my repurposed-loving alley.
But this was only my first booth.
I kept telling myself you need to pace yourself, girl. You've got this!
Since I had an early-bird ticket (you get in 1 ½ hours early to get dibs on the best stuff), I had time to poke around some other booths and really see what was there.
And then I could double-back and grab what I really, really wanted before the hoards of people descend when the gates open for reals.
Now there is a LOT of farmhouse decor,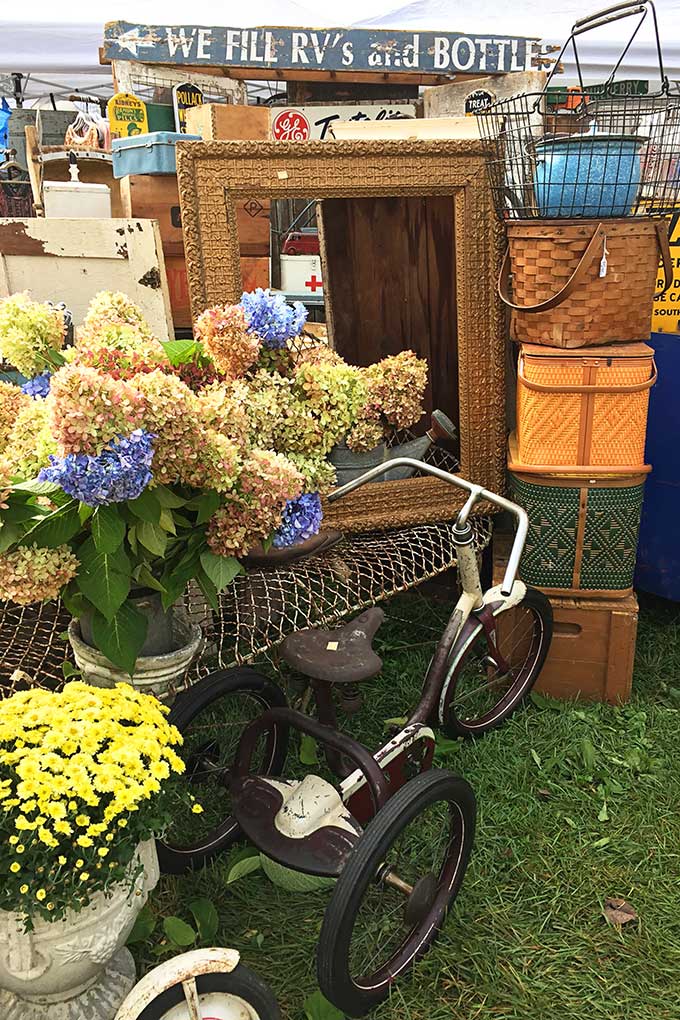 fall accessories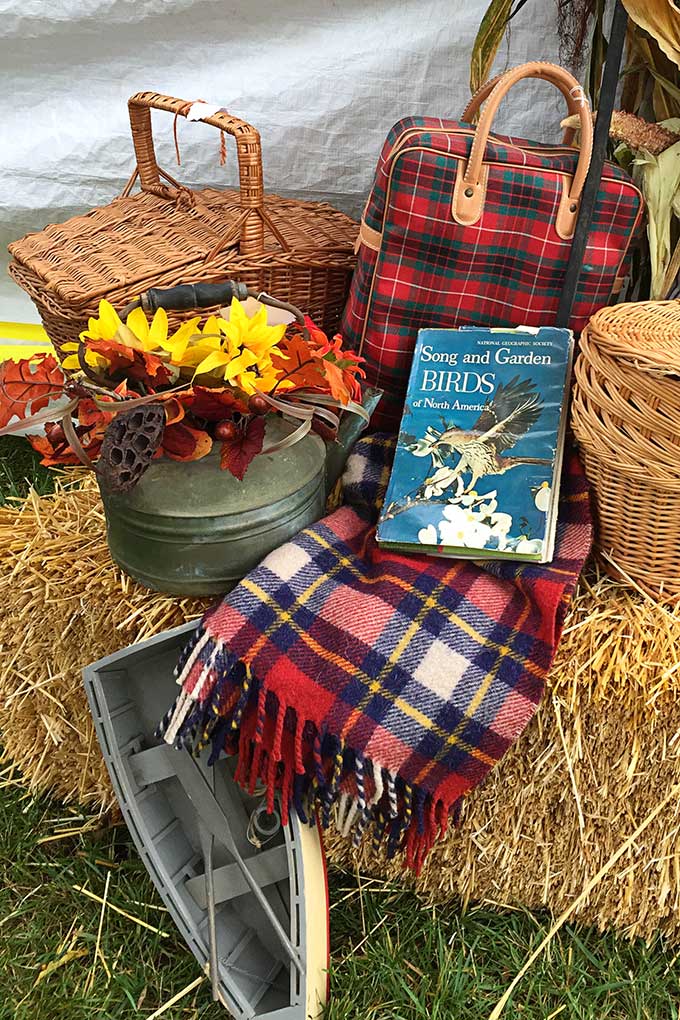 Like this Car-Snac thermos set.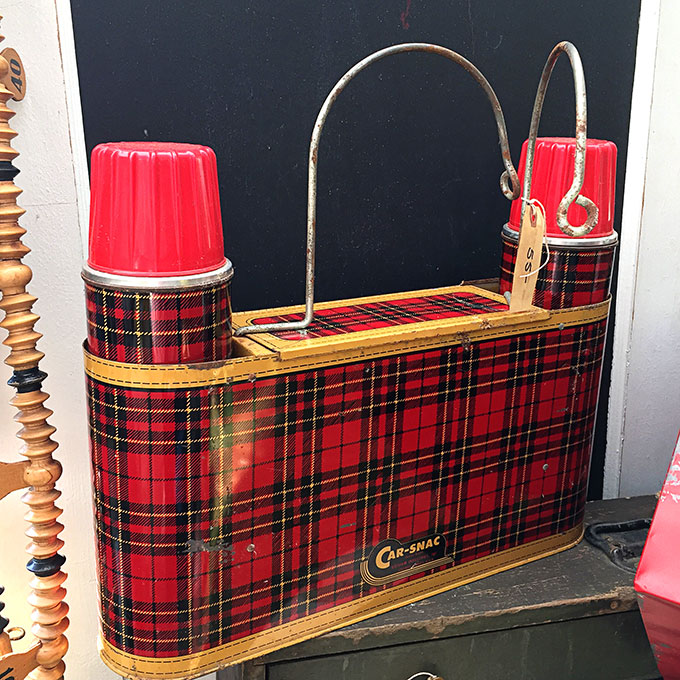 Or this chippy turquoise (!!!) rocker that would have been so darn cute on my front porch with a few pumpkins setting on it and a plaid throw casually draper over one arm.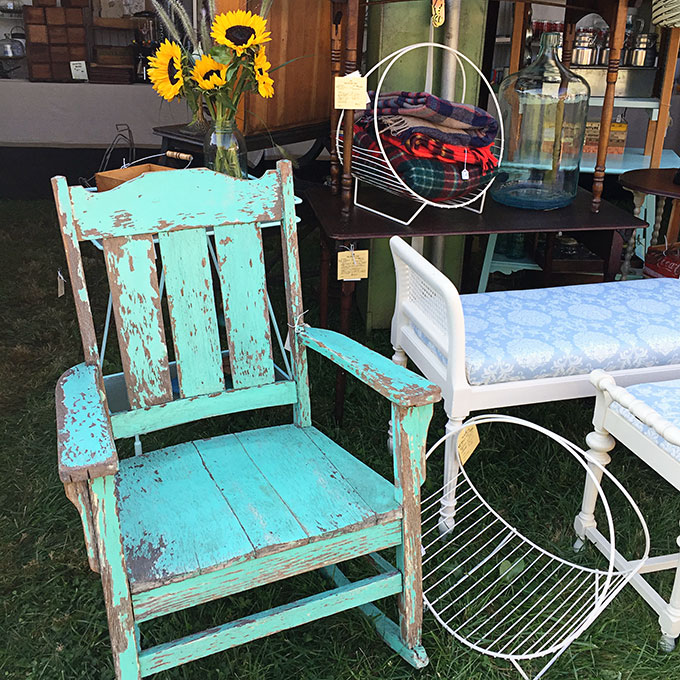 and vintage goodies to be had at the fair.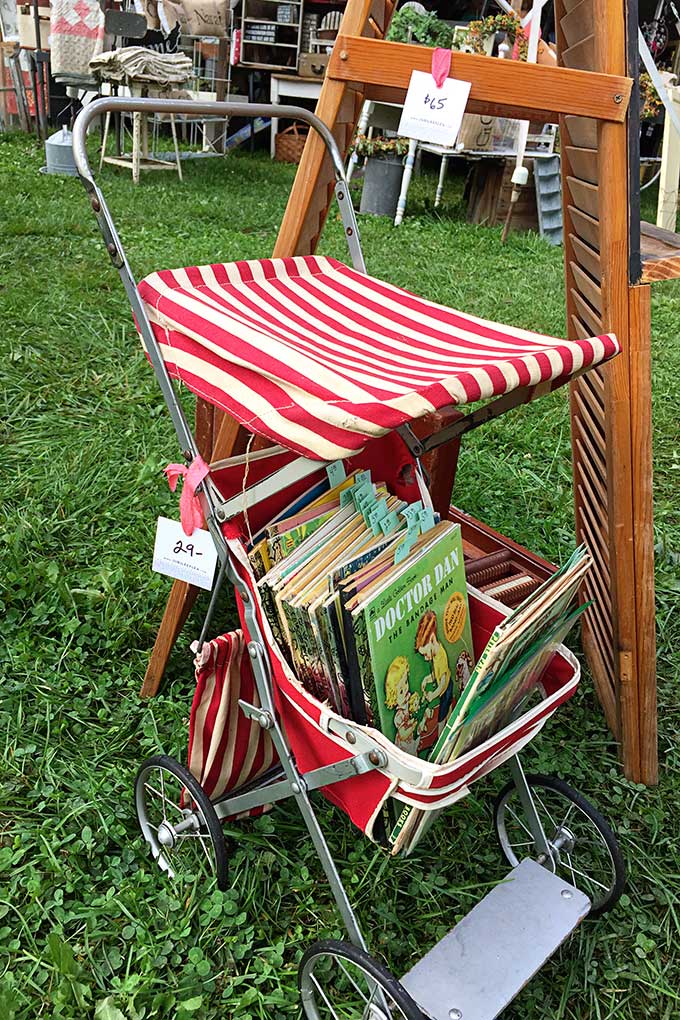 But I was not expecting THIS!
I found my peeps at the Country Living Fair!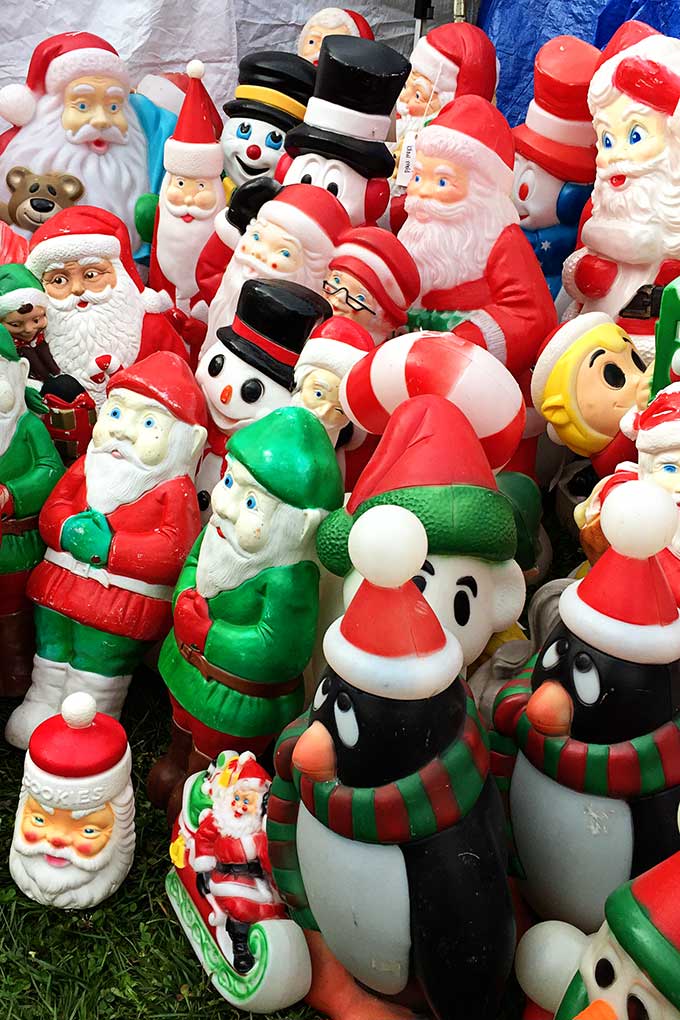 I can't tell you how surprised and excited I was when I turned a corner and saw a WHOLE BOOTH devoted to blowmolds.
And it wasn't just Christmas. It was fall and Halloween also!!!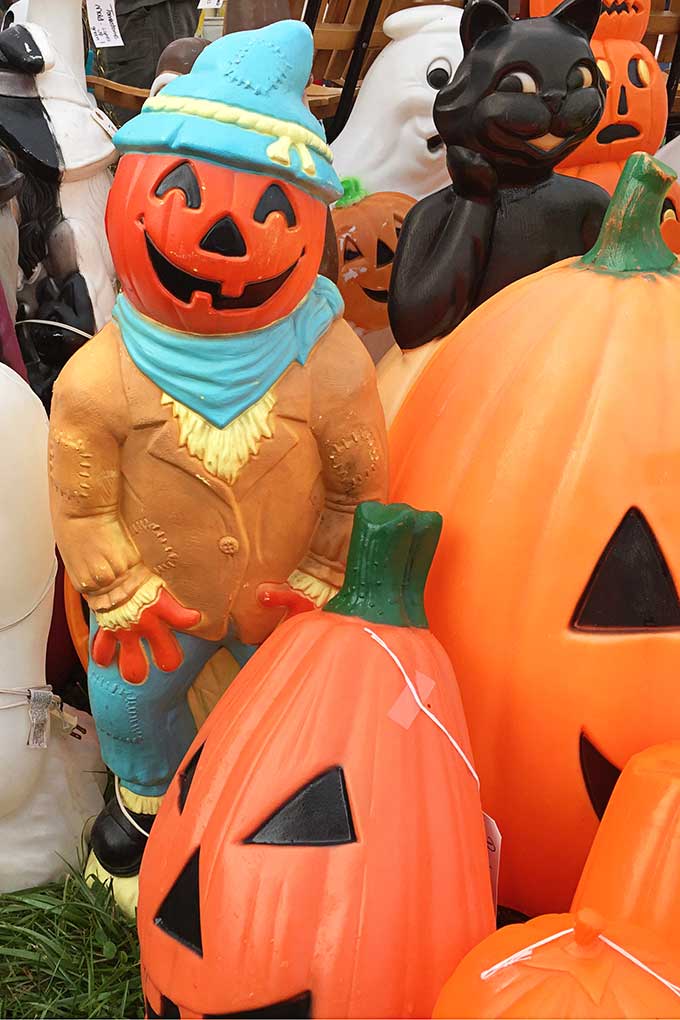 The booth was by Wizard Of Oddz and if you can't tell, she is a fellow lover of these plastic little guys!
After I was done geeking out at all the blowmolds, I gathered myself up and continued on with the rest of the fair.
Besides stuff to buy at the fair, there are demonstrations and food, but who has time for that?
I did stop at the vintage trailer area so I could take a peek inside this Airstream though.
Because if there's a vintage trailer and the door is open, I have to stick my head inside.
I just have to.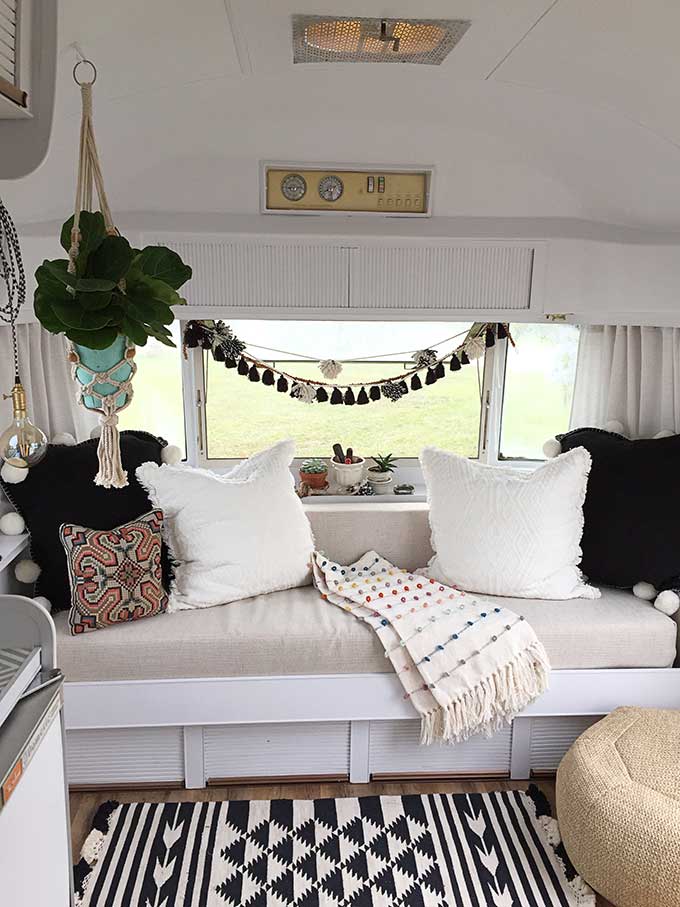 I thought this trailer was very unique. More Boho than Glampy if that's a thing!
Loved it.
You can see more of this trailer on their instagram page - @trailerandwagon on Instagram.
I could go on and on and show you around the fair, but I know what you really want to know is . . .
So what did you buy?
There are a couple of things that I bought as gifts, so I can't show you those (as if my family actually reads my blog 🙂 ).
But I was super excited when I found this vintage Holiday thermos that has been on my "to-find" list for a while now.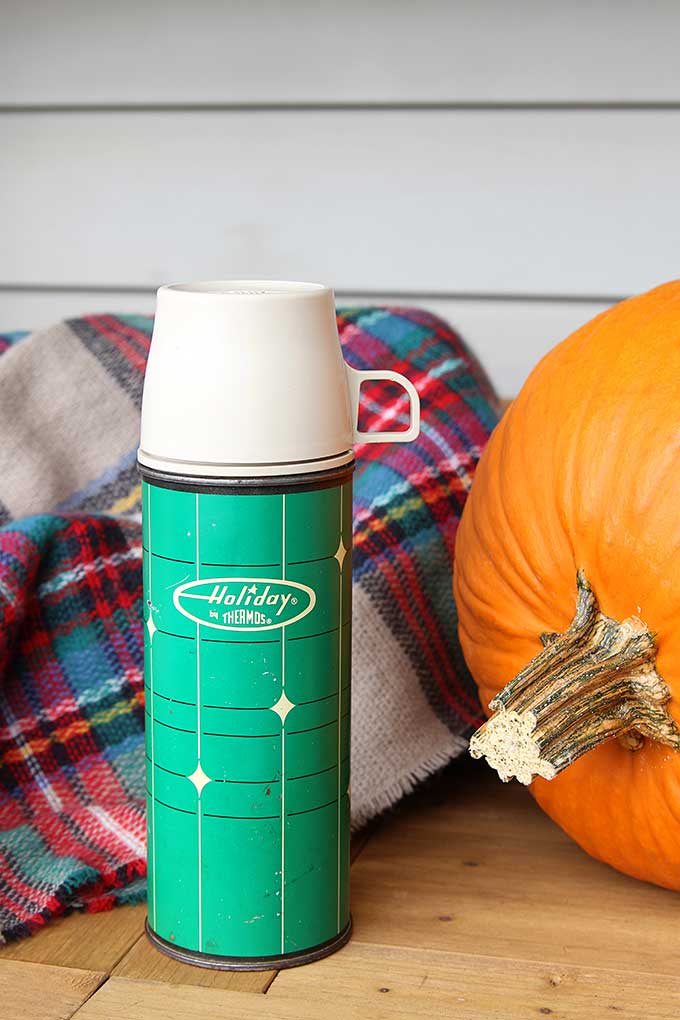 Every year when it gets close to Christmas, I scrounge around on Etsy trying to find a reasonably priced one and never have the best of luck. And I've never seen one out in the wild. Never.
And then boom! This one pops up in front of my face at the fair.
I'm sure you'll see it again when the holidays come around.
And I bought this vintage galvanized watering can that had been painted black at some point.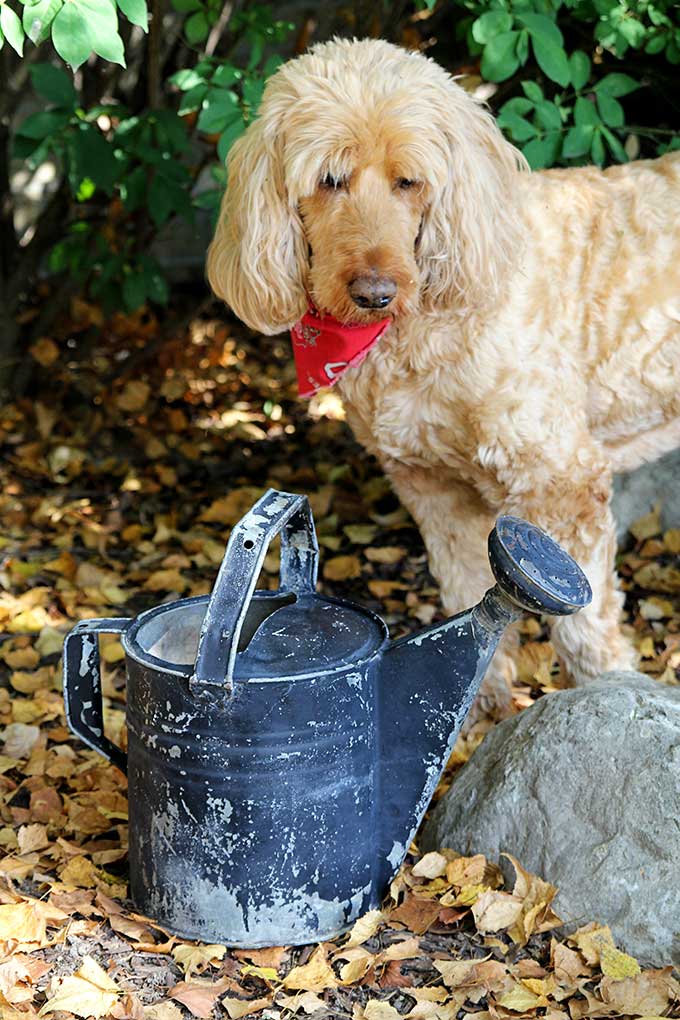 Lacey is very impressed by it.
I thought it would look nice on the porch for Halloween with maybe some fall flowers stuck in it.
Or spooky skeleton body parts.
Either or.
And from the first vendor I showed you, I bought this fall leaf.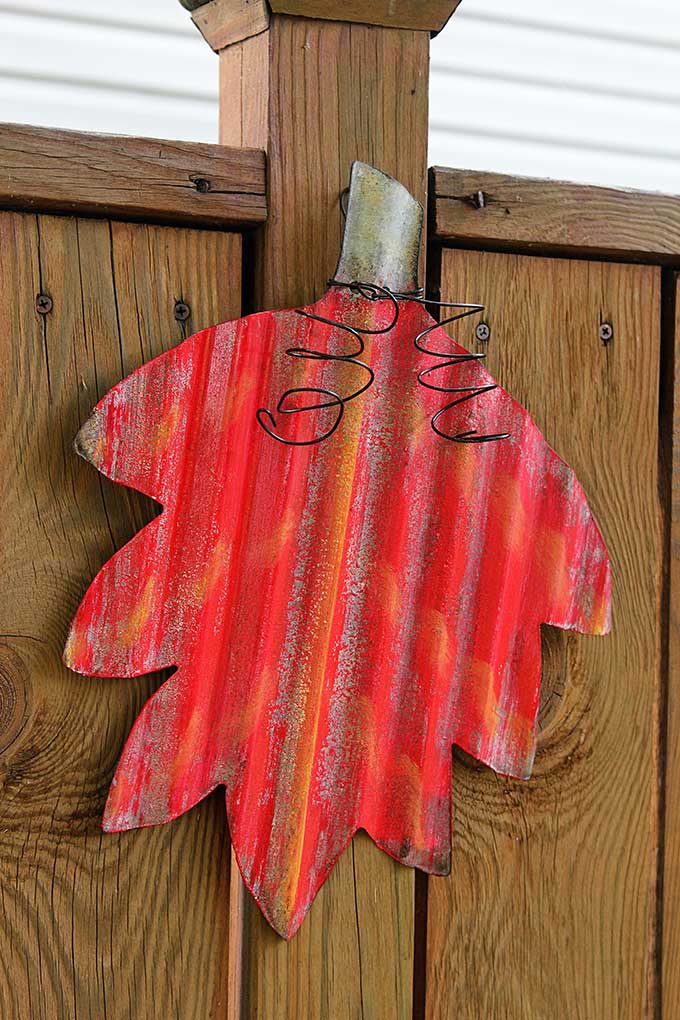 I know! I actually stuck to my word of checking things out first and then doubling-back to buy stuff!
You can see it in action on my Farmhouse Front Porch Fall Decor Tour HERE.
A House Of Hawthornes Quiz For The Ages:
OK, now comes the fun part. There is something in the photos that I bought and have not told you about yet.
Is it:
A - a blowmold, because come on, blowmolds!!!
B - the doll stroller, because you are pregnant. Congratulations, Pam.
C - the vintage trailer, because if you're going to spend over $1,000 at the show, you might as well have something BIG to show for it.
D - all of the above, because Pam hit the lottery and is going to buy us all houses in the south of France. Woo hoo!
So what is it?
AND THE ANSWER IS . . .
The doll stroller!!!
As soon as I saw it I immediately thought of how cute it would look at Christmas with some greenery and vintage ornaments in the seat part. We'll see where it ends up, but I am envisioning it on the buffet cabinet maybe.
Who needs room for plates and silverware, when you can have a doll stroller on top of your buffet cabinet?
December update - OK, it did end up in my dining room at Christmastime! You can see it on my Vintage Rustic Christmas Decorations tour.
Updated for 2022
In March of this year, the Country Living people announced that all Country Living Fairs were canceled for 2022 due to Covid concerns. They have not announced dates for 2023 yet, although you can bookmark their site Country Living Fair or follow their Instagram page to be kept up to date.