12 cozy home decor ideas to bring warmth into your house this season. Fall and winter are the perfect time to create a welcoming space for family and guests.
I am so excited to be joining a group of fellow bloggers in a monthly series called DIY Housewives where we all show you our favorite past posts on a themed topic.
Sort of like a blast from the past, DIY style.
This month's theme is Cozy Decor.
And it was 32 degrees the other morning, so I am all about cozy decor right now! The cozier the better.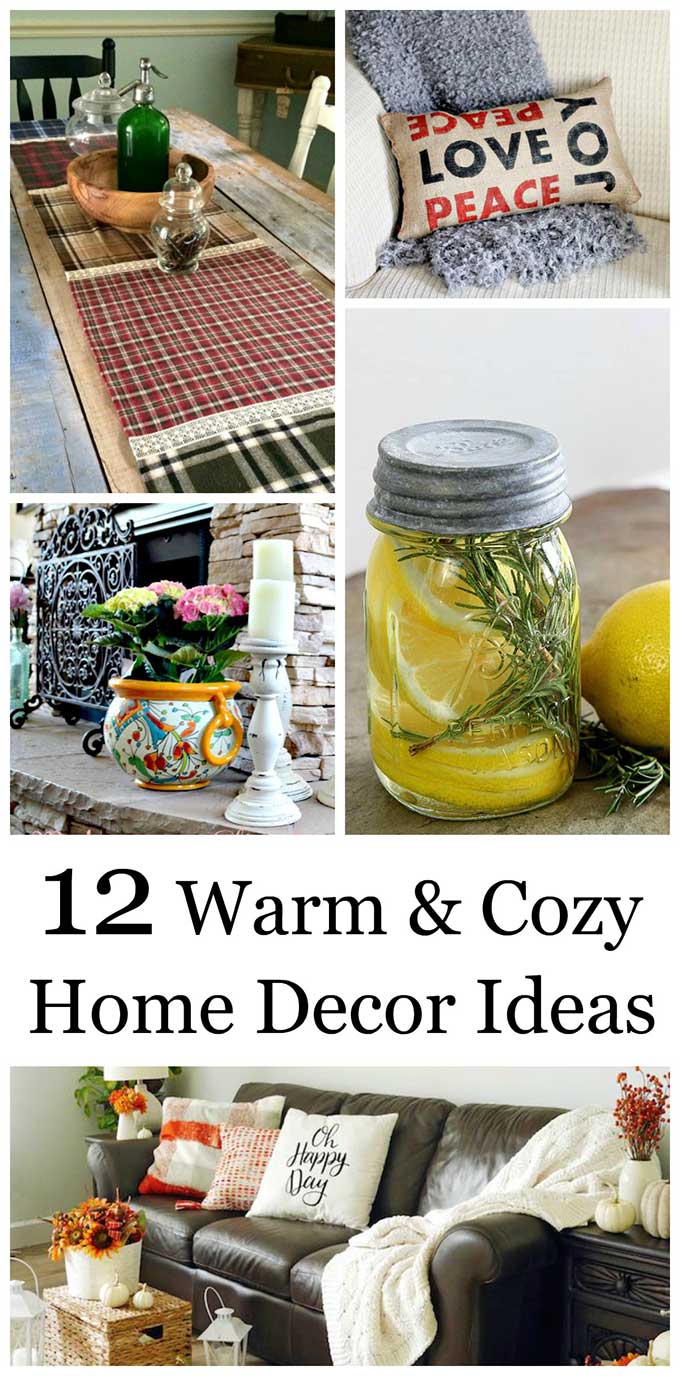 One of the ways I like to cozy up my home is by using a home fragrance. This all natural lemon and rosemary DIY Stove Top Home Fragrance I made last year is a perfect simmering potpourri kind of scent that is light and fresh.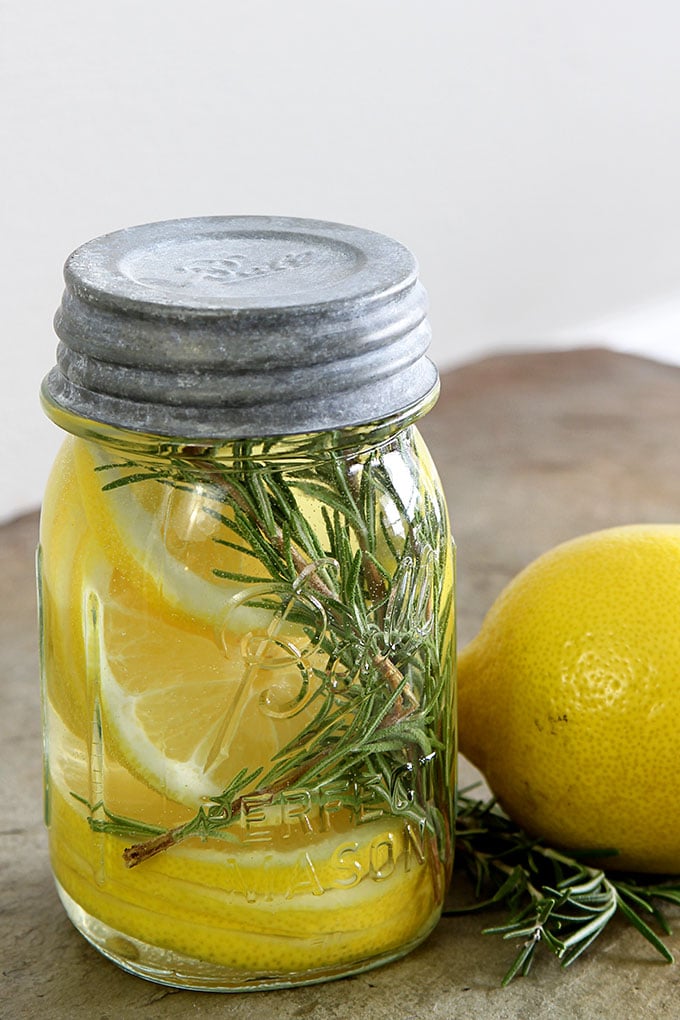 Plus it makes a really cute homemade hostess gift for the holiday season. Tie red and white bakers twine around the top along with a cute tag and you're good to go.
You can get the "recipe" and instructions for the room scent HERE.
And I only put the "air quotes" around "recipe", because you really don't want to "eat it". It's all natural, but still . . .
Now please run over and visit the other DIY Housewives' posts below: