Reusable beeswax bowl covers for the holiday season. This alternative to plastic wrap looks great on the holiday buffet table or for storing Christmas goodies in the fridge.
Back in the summer I showed you some DIY Reusable Bowl Covers And Food Wrap I made with cute summery fabric.
But you know what?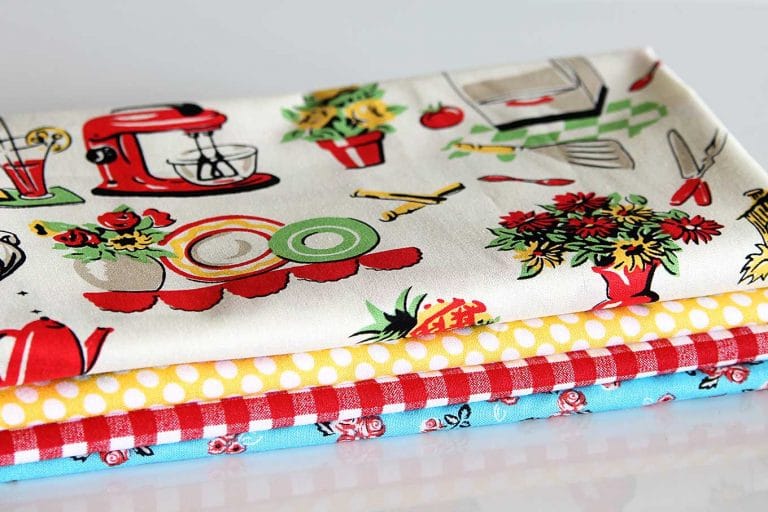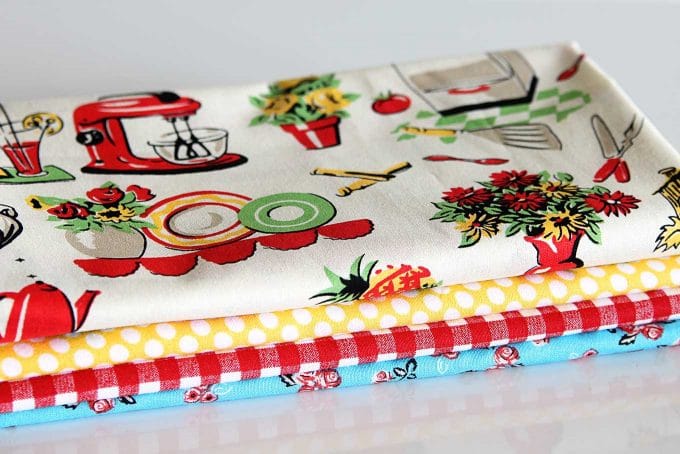 The flip flops are packed away and summer is more than officially over. The holidays are right around the corner, so I decided to make some bowl covers for holiday get-togethers.
I had thought about making them in festive fall fabrics for the Thanksgiving table, but lo and behold the fabric store had a poor selection of fall fabrics right about now.
Who knew there would be slim pickings 2 ½ months into the fall season!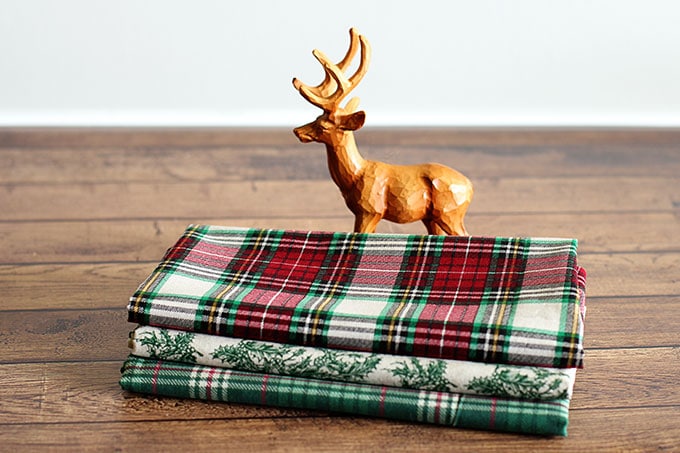 So holiday beeswax bowl covers it is!
Wouldn't these look adorable on your Christmas buffet table this year.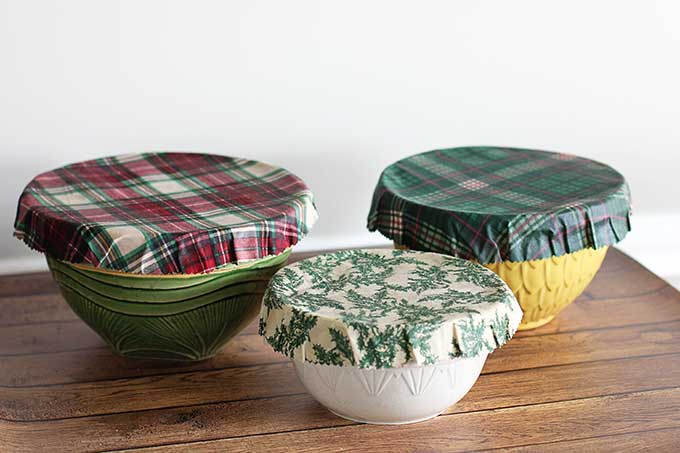 You can find the quick and easy tutorial for making these bowl covers in my post DIY Reusable Bowl Covers And Food Wrap along with a fancy video on how to make them.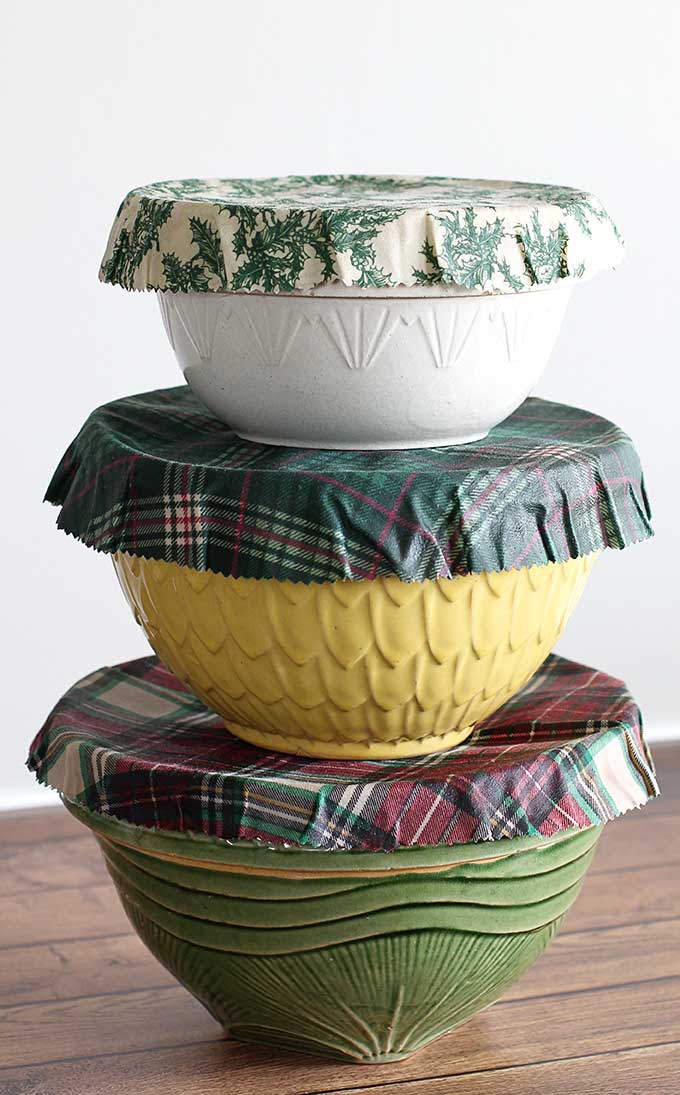 And today is a Thrifty Style Team day where we all talk about everything THRIFTY.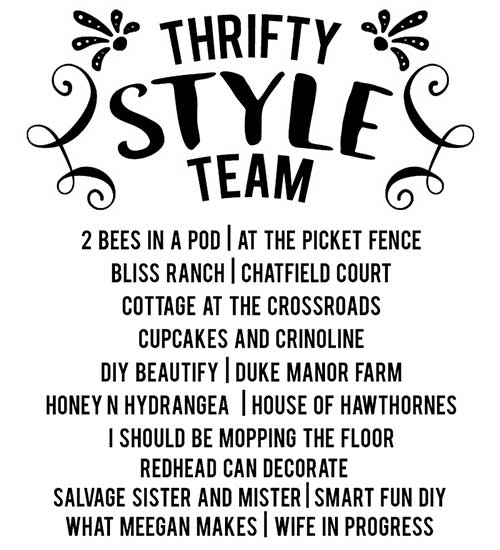 Now that you've seen my ultra-thrifty reusable bowl covers, go forth and visit the other gals and see what they're up to: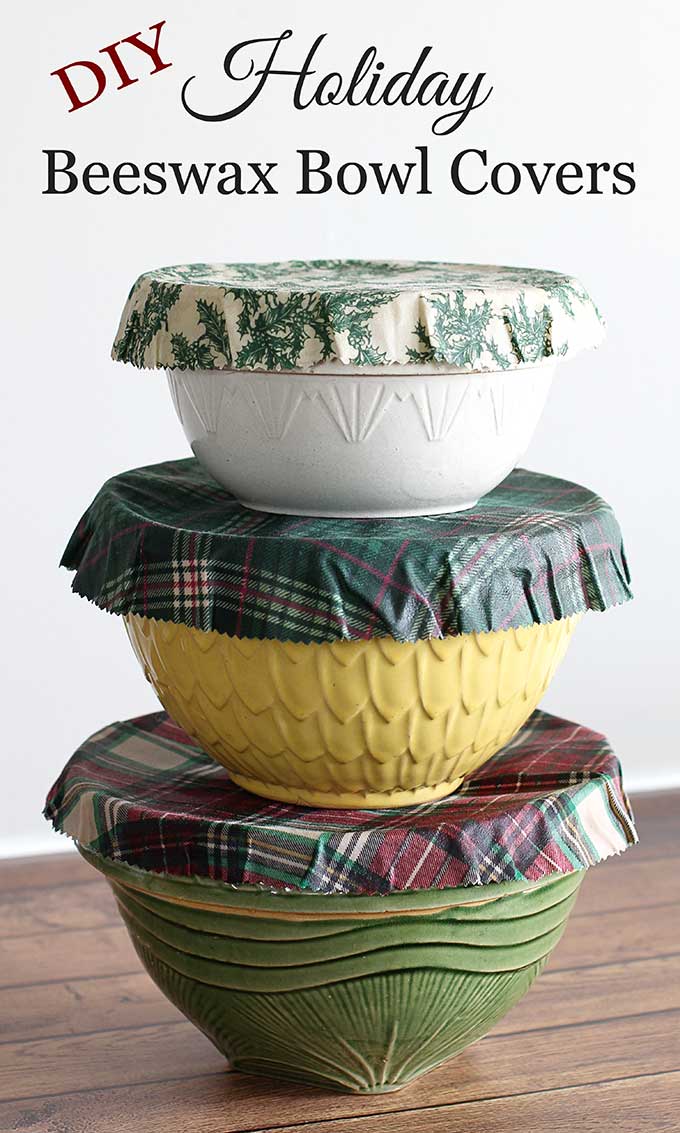 Other posts you may enjoy:
A Nostalgic Christmas Breakfast Room
Where To Buy Reproduction Vintage Christmas Decorations
Free Christmas Chalkboard Printables