Quick & Easy Halloween porch decorations to transform your fall porch into a Halloween porch without a lot of super spooky stuff.
I don't normally go all over the top haunted house for my Halloween porch decorations.
I don't plant tombstones in the front yard or have a doormat that screams at you when you step on it.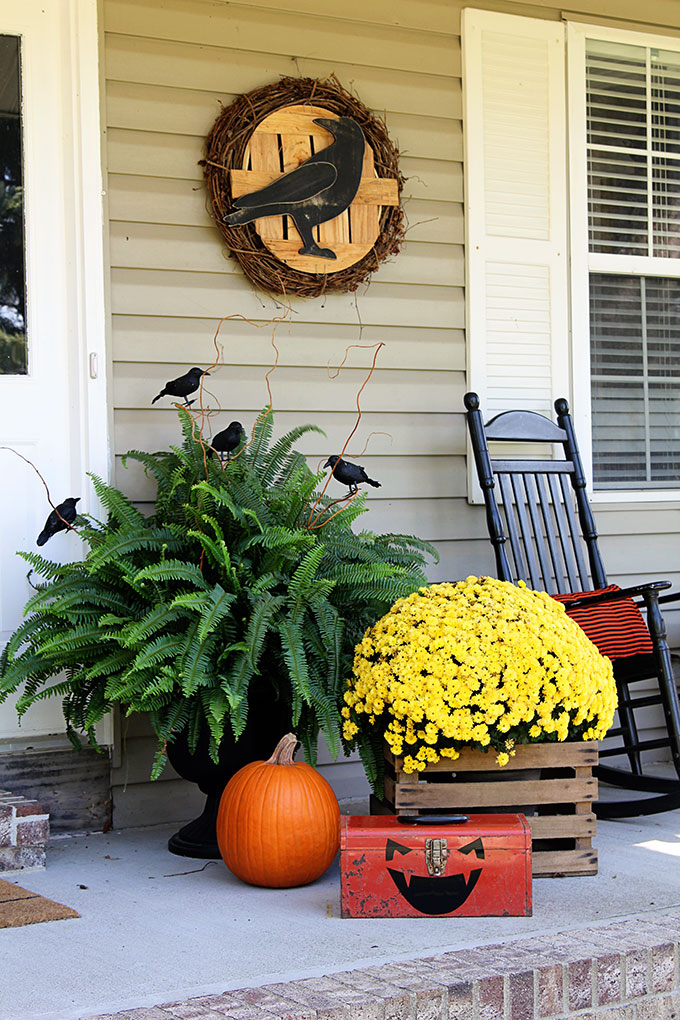 And I don't hire the freaky clown from It to scare little trick or treaters as they come up to my porch. I definitely don't do THAT!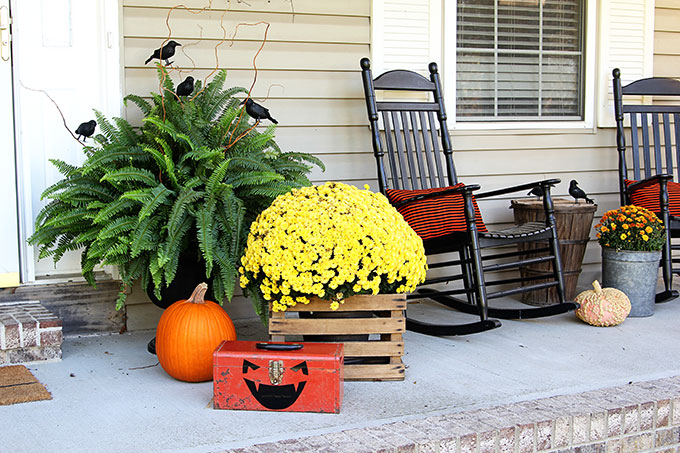 OK, honestly I have NEVER had a single trick or treater the entire time I've lived here.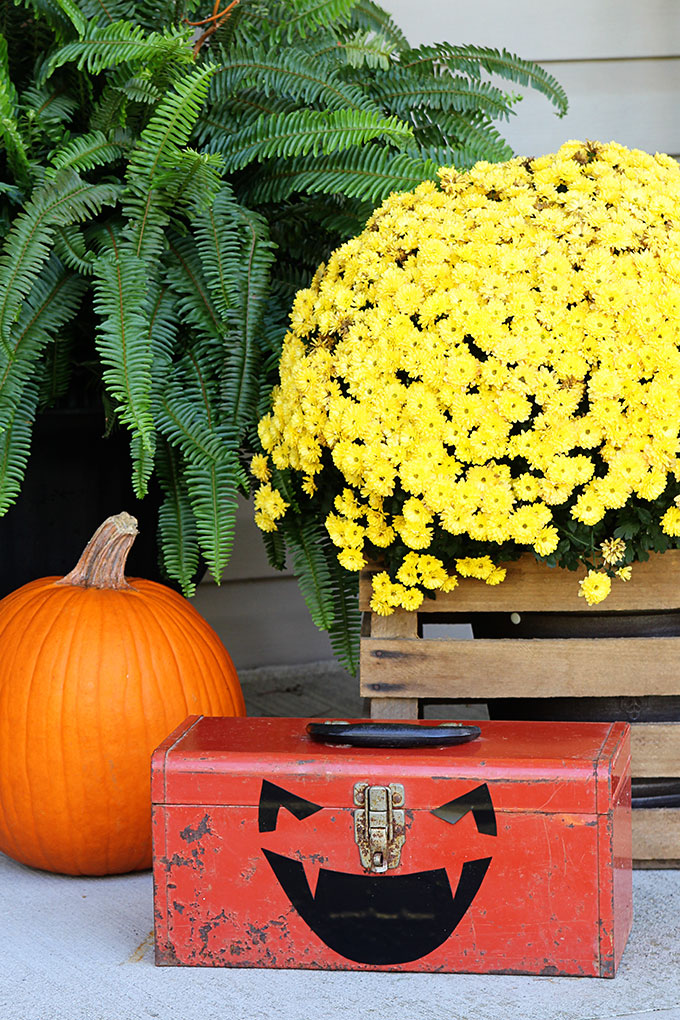 So the Halloween decor is for me and the UPS man. Maybe the people who drive past the house.
And I certainly don't want to scare the UPS guy off or anything, so I prefer to do a lighter version of Halloween outside.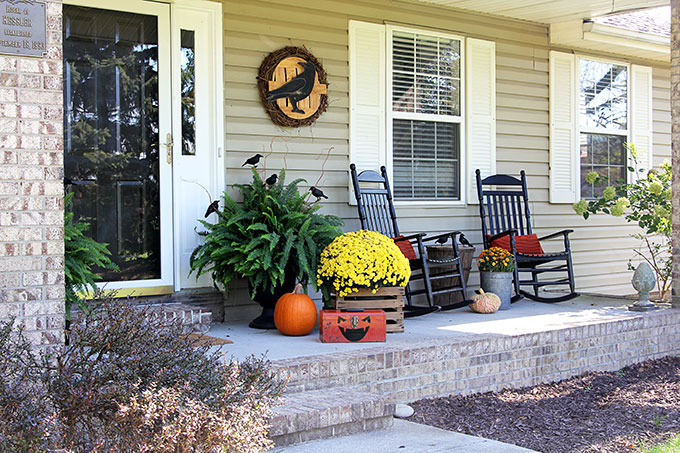 The last time I showed you one of my Halloween porches I had a Tacky Caged Owl theme going.
This one I want to call my Cute Little Raven Friends That Might Peck You To Death theme.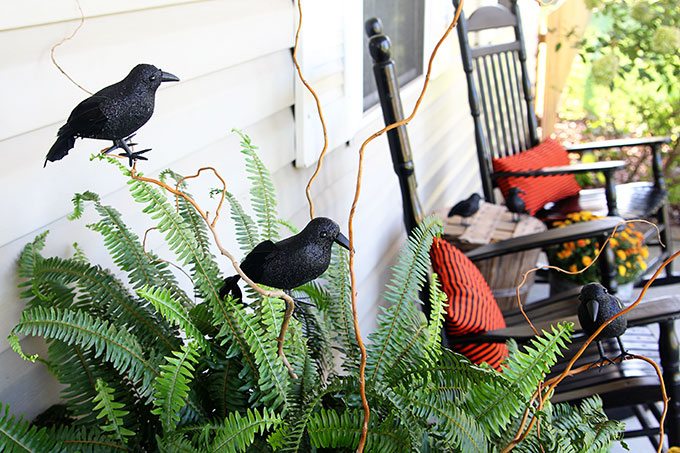 But truth be told, I don't know if these are ravens or crows.
How does one tell?
But I do know it was a quick and easy flip from fall to Halloween on the porch.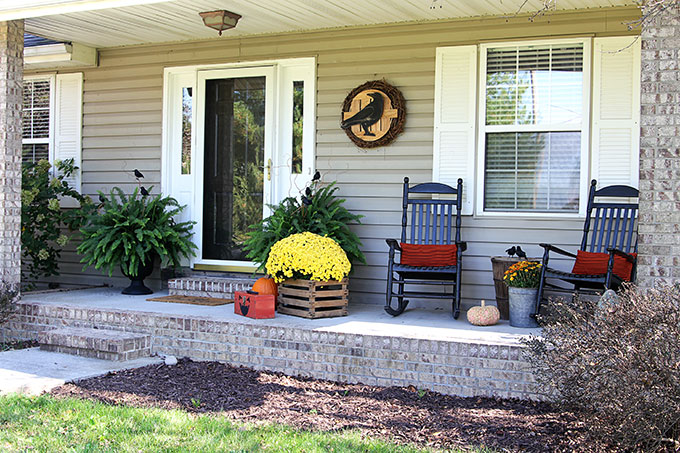 Because this year I just made a few minor changes that I'll have out until October 31st.
And then first thing bright and early on November 1st, they'll be switched back for the remainder of the fall porch cotillion season.
Transitioning My Porch From Fall To Halloween In 5 Easy Steps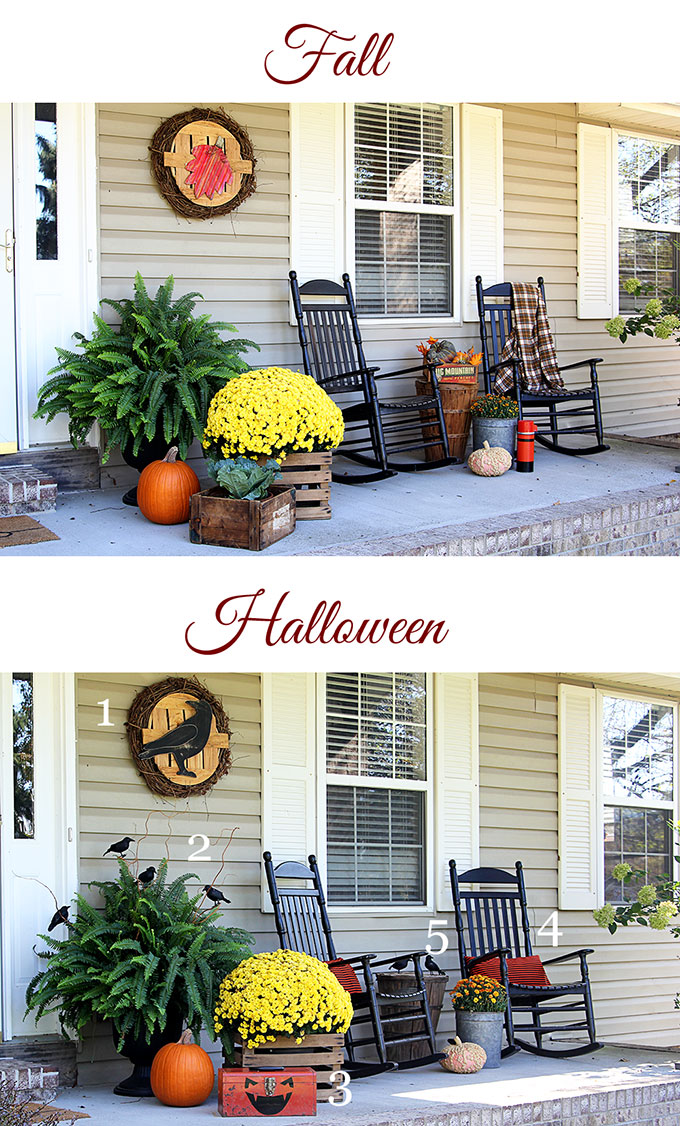 Changed out leaf on wreath for a wooden raven (I bought that at JoAnn's on clearance)
Poked twigs in ferns and added dollar store ravens
Changed out cabbage for a repurposed jack o'lantern (you can see more repurposed jack o-lanterns here)
Changed out fall "throw" for Halloween colored pillows (very cheap fabric made into envelope pillow covers)
Removed crate of pumpkins and added a few ravens (in hindsight and looking at the photos, I should have left the crate o' pumpkins)
None of these were mind-blowing switches, but put all together they definitely say UPS-friendly Halloween to me.
Plus it was a quick switch-a-rooney, so there's THAT.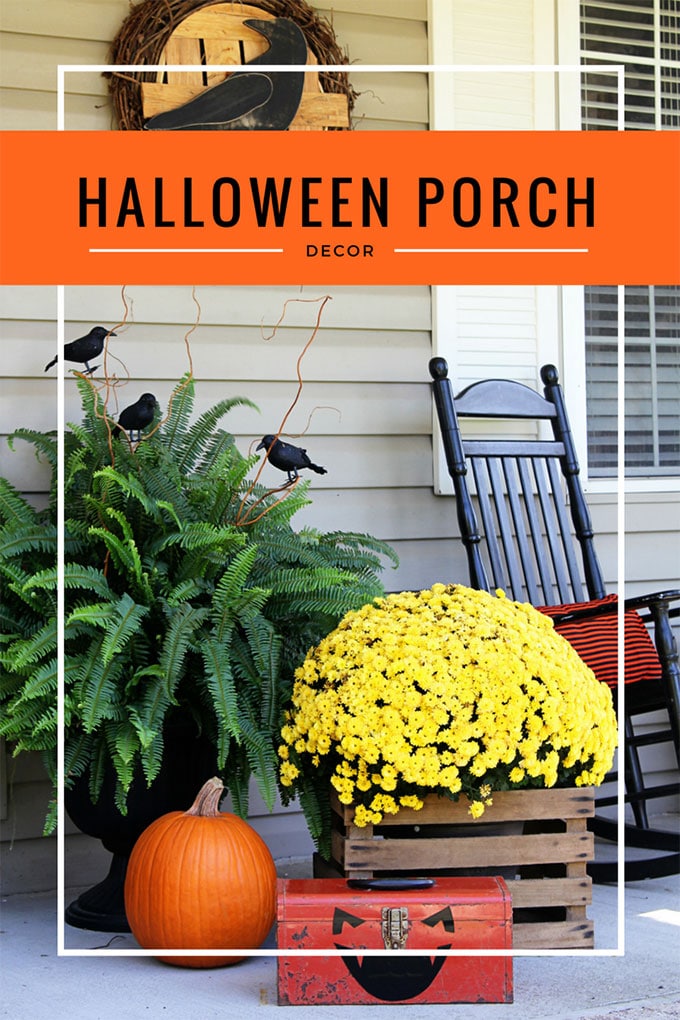 Oh, and if you want to know how I'm going to switch it back in November, just do the steps in reverse.
I probably didn't HAVE to tell you that, but thought I'd throw it on out there just in case you were wondering if you'd see a Turkeys Get Revenge On The Pilgrims themed porch any time soon.
Have you decorated your porch for Halloween yet?
Other fall porch ideas you might fall for:
Festive Fall Porch Decor Tips And Tricks
10 Fall Porch Ideas To Score At The Flea Market
10 DIY fall Wreaths For Your Front Door