One day this last May I was driving down a long winding country road on the way to a garage sale when I saw something sitting by the side of the road next to a mailbox. It was a wicker chair and ottoman. Not believing what I was seeing, I turned around and drove past it again. Then turned around and drove past it about five more times before I actually got up the nerve to stop and get out of the car and look at it. It was then that I noticed the little post-it note on it that said FREE.
I had never before in my life ever picked something up off the side of the road, but it appeared the people that had previously owned it wanted it to go home with someone, so I loaded it into my car and took it on home.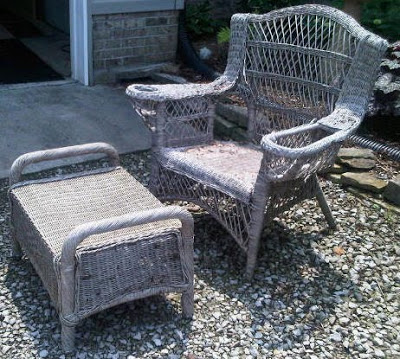 This thing was filthy. Had leaves stuck to it and all the color had been bleached out of it by the sun.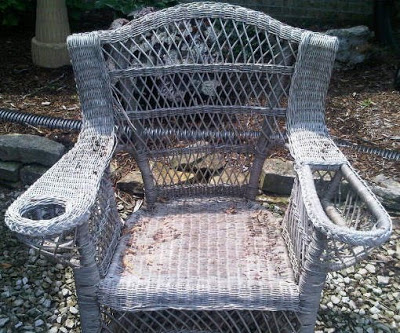 I thought maybe I had made a mistake by picking it up. And the husband definitely thought so!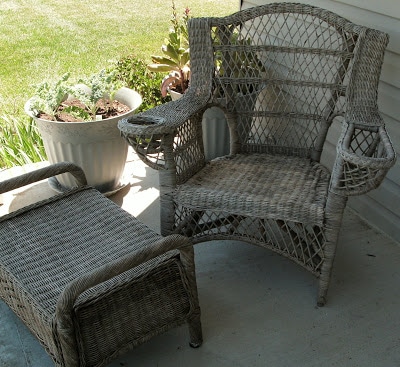 But it was amazingly well built and very solid. Other than cosmetic issues, it appeared to be in good shape. This is not your typical cheap Kmart wicker, it was a high end wicker piece back in its heyday.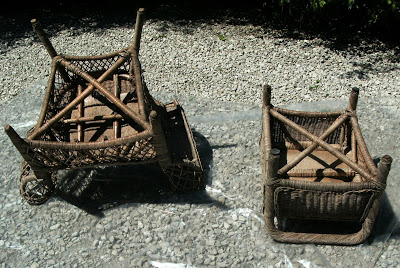 So this all happened 3 ½ months ago. It has taken me this long to decide what to do with the chair.
Paint or stain?
Oil or latex?
Use a paintbrush, paint sprayer or cans of spray paint?
Well, before I could do any of those things I had to contend with the brittleness of the wicker. So using my husband's air compressor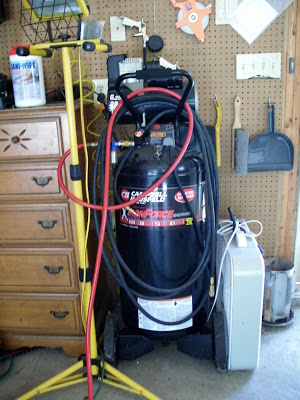 and a Low Volume/Low Pressure spray can attachment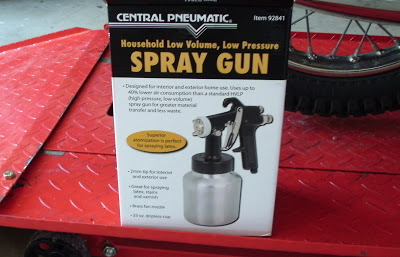 I applied a mixture of ⅓ Turpentine and ⅔ Boiled Linseed Oil.

FYI, I did all the work myself, I just used my husband's huge hairy hand for the photo op (you already know I have strange thumbs, but I don't have excessively hairy arms).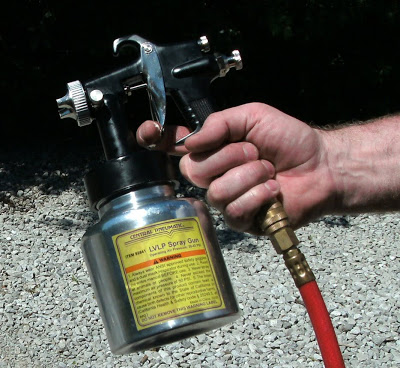 The Turpentine and Linseed Oil mixture is supposed to replenish the oil in the reed and help with cracking and dryness.
It did bring some of the suppleness back to the wicker and brightened it up a tad.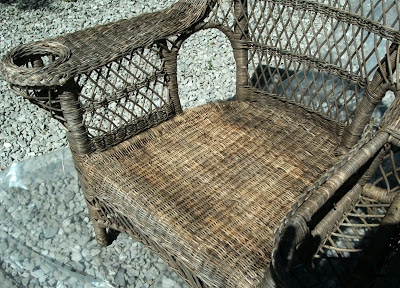 But it was still pretty dirty looking and appeared to have mildew on it, so I put some deck cleaner on it. Sounds harsh, but it's basically just bleach and water. I let it sit on the wicker for about ten minutes and then sprayed it off with a hose.
That really brightened it up and got rid of the mildew.
Now I had something to work with!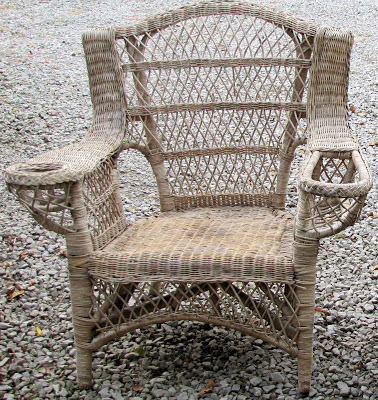 So I FINALLY made the decision to stain it to see how it looked - if it looked bad I could always paint it after that, but once you paint you can't go back to stain. I used MinWax's English Chestnut stain and here are the results - ta da!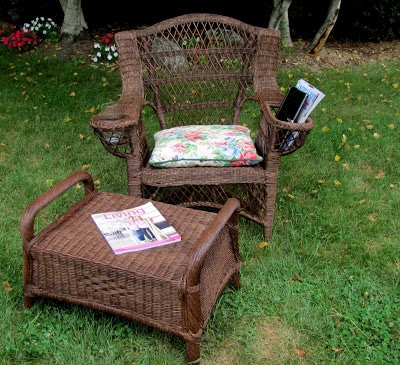 These are my favorite parts of the chair - a built in cup holder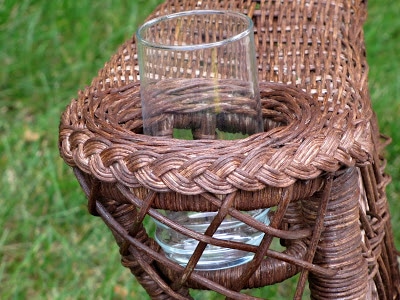 and magazine holder/netbook holder.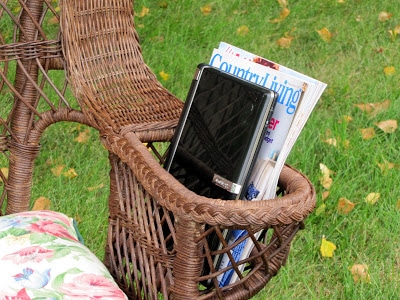 I put my recent garage sale pillow on it as a cushion.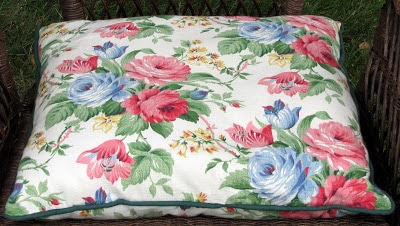 I'm pleased with how the wicker accepted the stain.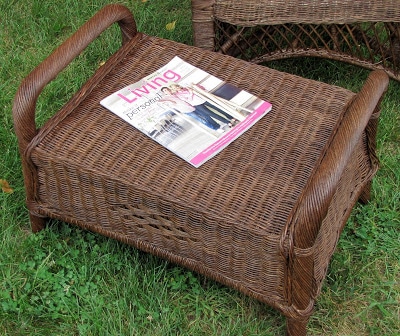 Martha is pleased also.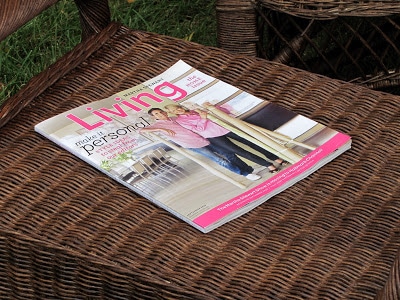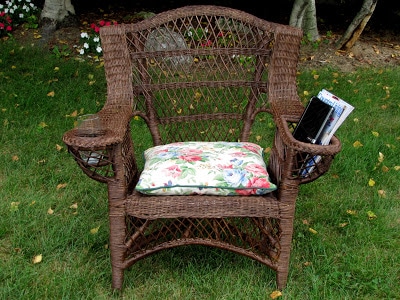 Before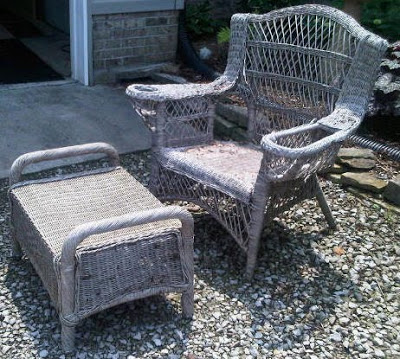 After