This is the second in my series of covered bridges in Ohio.
The first installment was The Bridges Of Madison County (Ohio).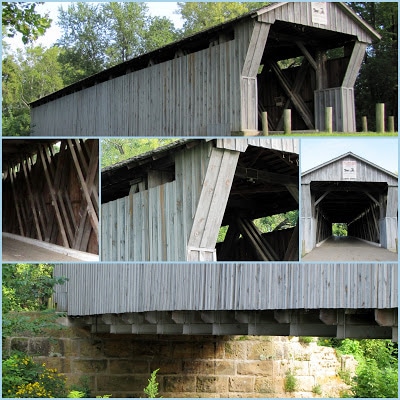 This is the Bergstresser/Dietz Covered Bridge located in Canal Winchester, Ohio. It is the only remaining covered bridge in Franklin County. For reference, Columbus, the state capital, and The Ohio State University are also in Franklin County.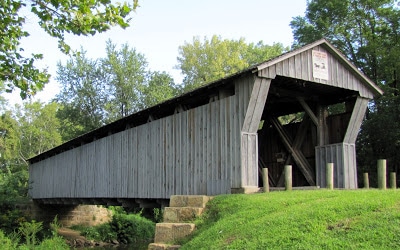 The bridge spans 134 feet and has been on the National Register of Historic Places since 1974.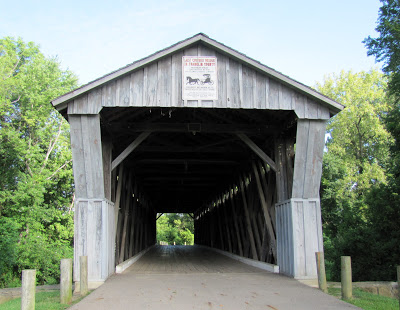 As with most of these old covered bridges, you cannot drive over the bridge, but it is open to foot traffic.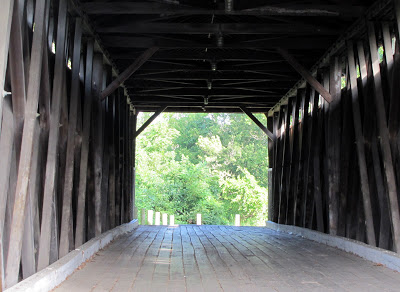 It was built in 1887 using the Triple Partridge Truss system patented by Reuben L. Partridge of the Columbus Bridge Company. As the name implies, there are three trusses sandwiched together.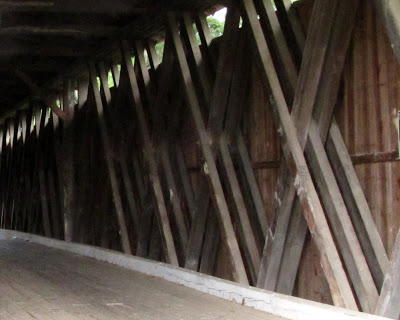 In the 1950's the road was redirected in order to bypass the one lane bridge and in the early 1990's the bridge was repaired and restored for the town.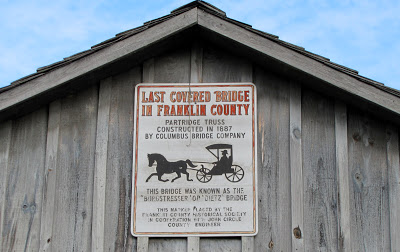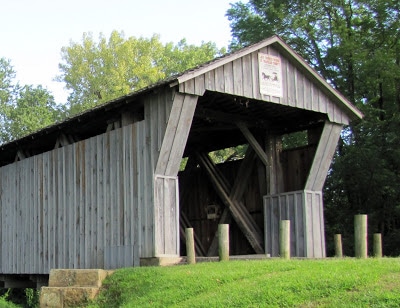 I like the weathered gray color of this bridge.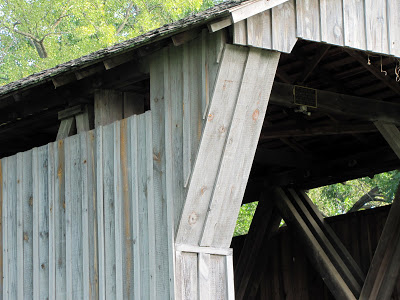 I believe these are sandstone blocks that the bridge is sitting on. FYI, Ohio is the 3rd largest quarrier of sandstone. Maybe due to our proximity to the ocean (lol).