I had a very frustrating garage sale weekend. I don't know if it was my mood, the garage sales I picked or just the weather, but I just couldn't get a groove going.
Everything was overpriced. $30.00 for a silver plated champagne bucket? $120.00 for a wicker planter box? Are you serious? Is this an antique store or a garage sale?
So no wooden folding chairs,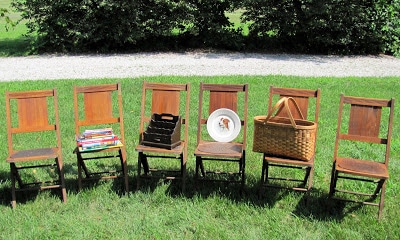 no vintage fans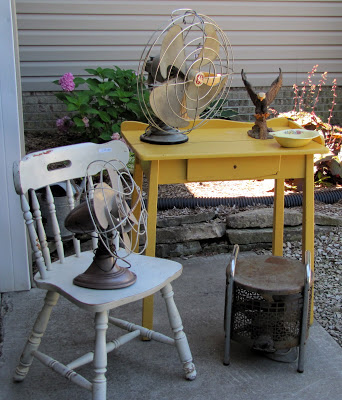 and no Coke cases for me this week.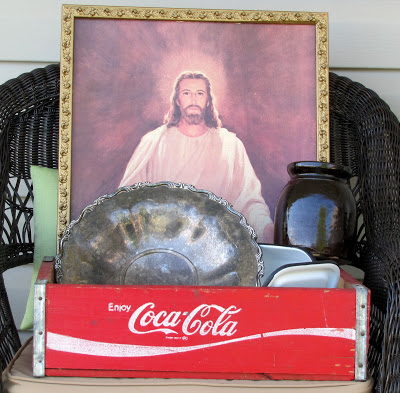 Nope, my big garage sale find was a pillow.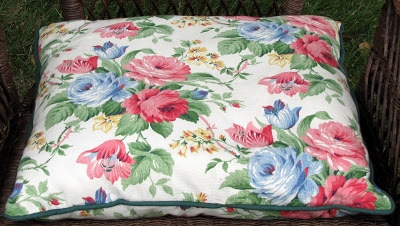 A cute pillow for $2.00, but a pillow for gosh sake!
Now, my redeeming thing is that I went to the Volunteers of America store and found a few items.

An urn that was originally bought at Michael's (still had the $16.99 price tag on the bottom). I bought it for $2.92.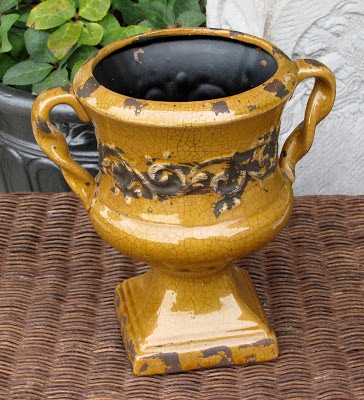 A china platter for $1.91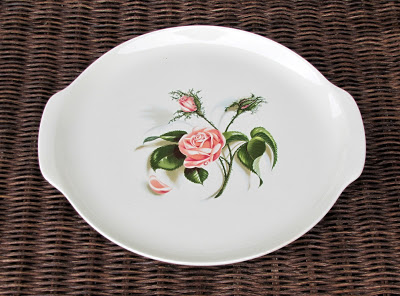 that has this really pretty rose design with a shadow design behind the roses.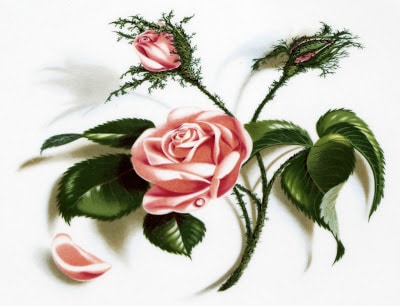 It was made by Universal in Cambridge, Ohio. The pattern is called Moss Rose and is from the 1950's.
I have found conflicting research online that either states it was made for Sears, Roebuck or was given away as premiums at grocery stores and movie theaters. It is a very pretty design either way.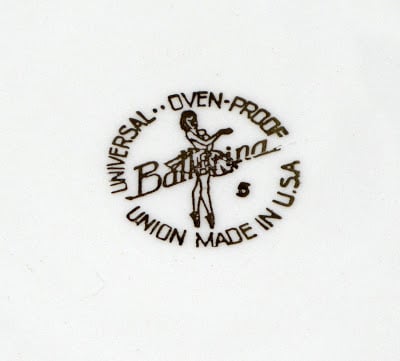 I also found this tin flower holder with cream roses included for $1.91. I really bought it for the tin vase, but the flowers are growing on me.
And what is with Volunteers of America's pricing? Why $1.91? Why not just say $1.99 or $2.00? And no it doesn't come out an even number with tax added - it would be $2.04 with tax.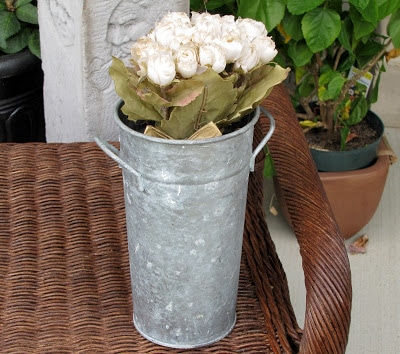 Look what I did when I got it home. Yes - I pulled out the chalkboard paint! I love that stuff.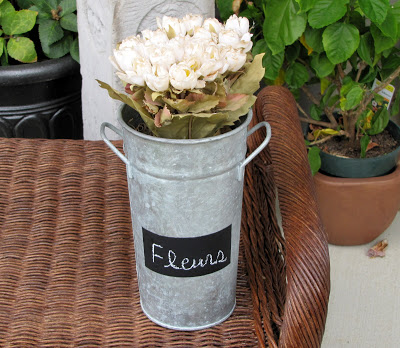 So, if fleurs is not the plural of fluer I can just erase the s. I took Spanish in High School, so not sure how the French words work. Who am I kidding, I have no idea how the Spanish words work either.
I hope you all had better garage sale experiences than I did, but at least I got a little thrift store action in.