Yep, you read that right.
We're going to make a vintage jar. Or canister if you prefer.
You may be thinking - "But if we're making it now, then wouldn't that make it a new jar, Pam? Or have you invented time travel?"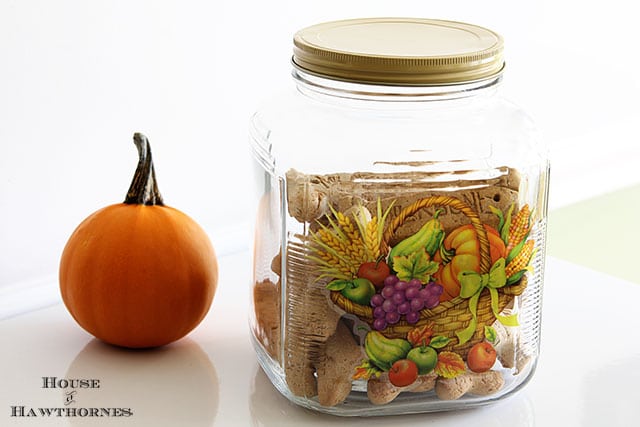 We can't be bothered by technicalities, now can we!
You need to run, not walk, to Dollar General and grab one of their fall window clings.
They're the things that normal people would put on their windows to glam them up for fall. But we're not normal here.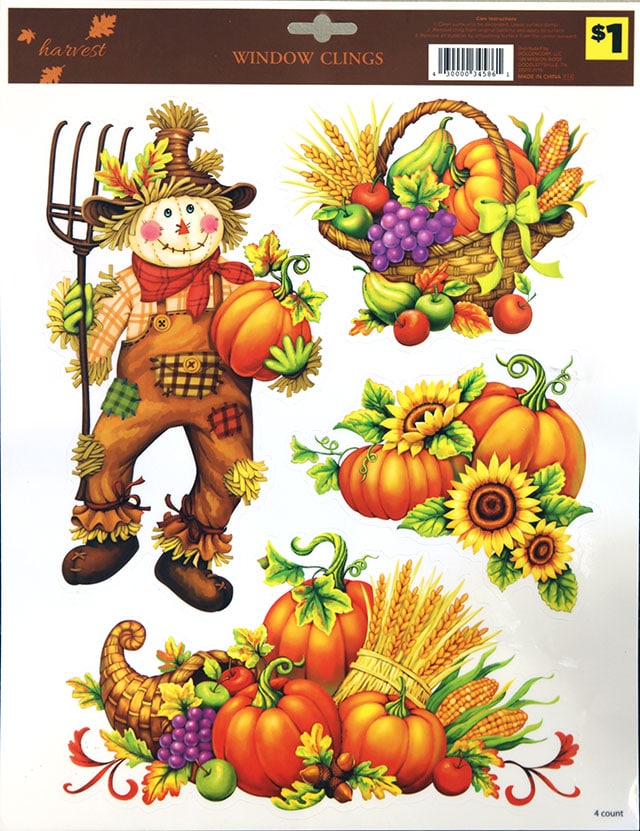 And when I say "grab" I mean walk it up to the cash register and pay for it. Not "grab" as in grab it and run out the door. Just so we're clear here.
Don't they look vintage-ish though. As soon as I saw them, I knew what I was going to do with them.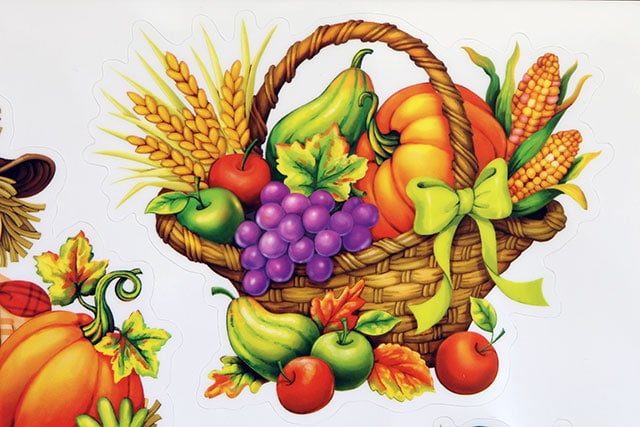 After Dollar General, stop by Walmart or Hobby Lobby and get yourself a cracker jar (square glass jar with silver lid). I used the 1 gallon size.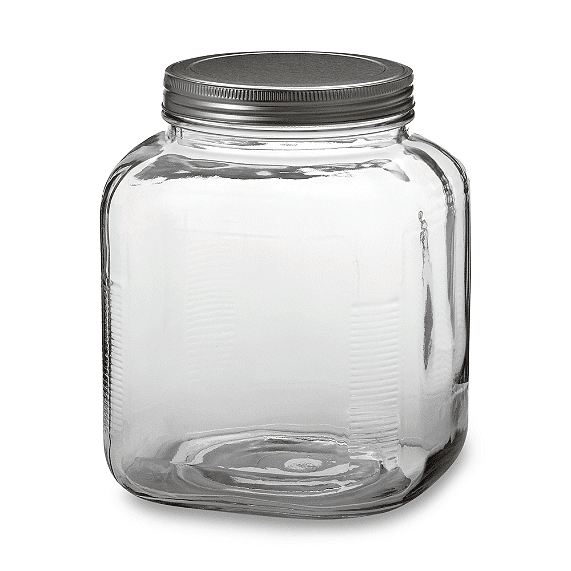 (this is what they look like pre-bling)
And apply one of the clings to the outside of it. You can spray paint the silver lid a fun color if you wish.
And. You. Are. Done.
You have now magically gone back in time and made a vintage jar/canister.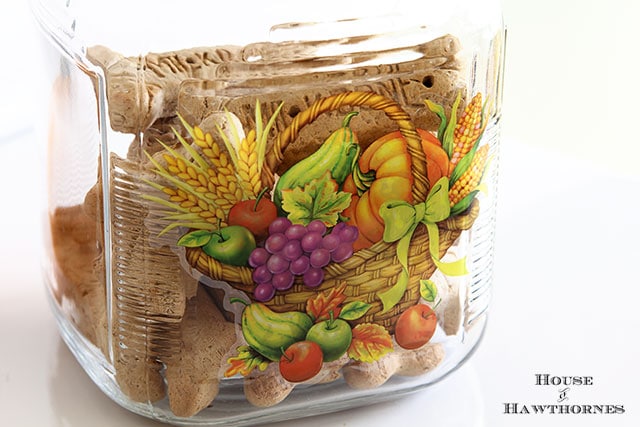 And better yet, it's not permanent, you just pull the sucker off when fall is over! I'll keep you posted if I run across any cute ones for Christmas.
If that's not a quick fall craft, I don't know what is!