Gone are the blue country geese and the gingham curtains, the Country Living Fairs of today are chock full o' trendy, eclectic, modern country goodness.
Enough rusty bits and bobs to make the junk lover happy. Enough old stuff to make the thrift store lovers happy. Enough gears and pulleys to make the industrial lovers happy.
Yep, the fairs have very much of a modern country vibe.
Need some examples?
Giant Wooden Spools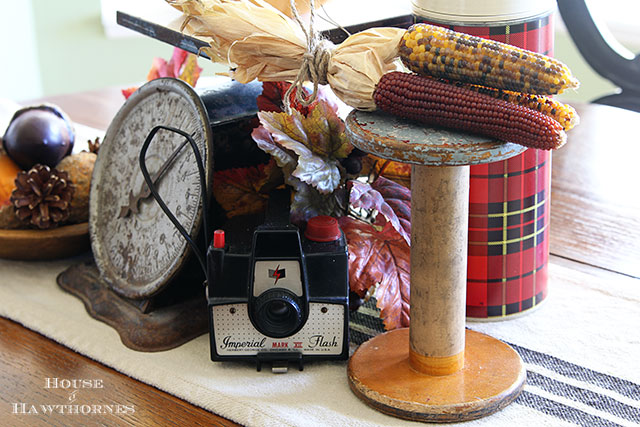 They're from a textile factory in Massachusetts and the paint on the top of the spool corresponded to what color thread was wound on the spools.
If you've always wondered why some have paint on them, now you know!
Industrial Letters
I grabbed this big K. Not sure if it's from a movie theater or a grocery store? But it is pretty cool and oh so trendy right now.
Personally, I think it harkens back to the Mary Tyler Moore Show days. Remember the big M she had on her wall.
Owls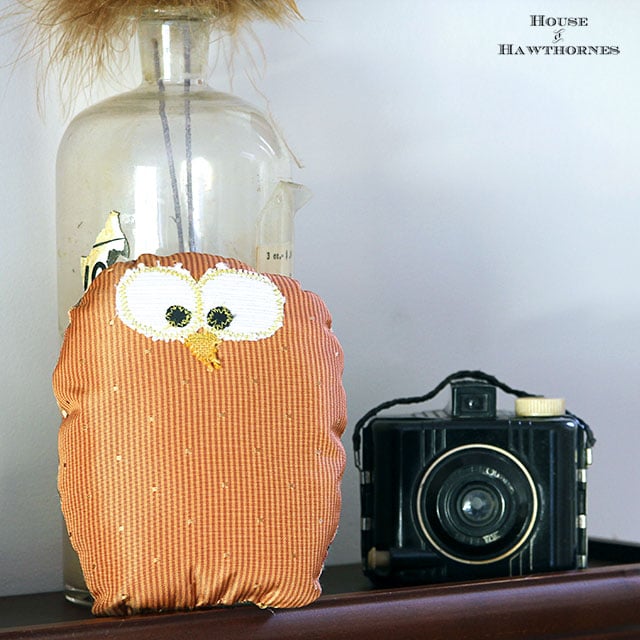 Owls continue to be all the rage this year and this one, made with vintage-styled upholstery fabric, decided to come home with me.
If one knew how to sew, one could whip this out in no time. For the price, I just bought one instead. Just not having to thread my sewing machine bobbins is worth a few hundred bucks in my head.
Vintage Halloween Decor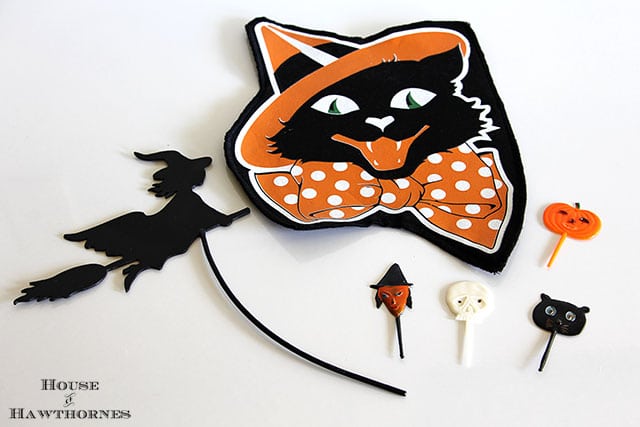 OK, so only the cupcake toppers are really vintage, but looking vintage is second best.
There was lots and lots of fall decor and Halloween related stuff at the fair.
Pumpkins And Garden Decor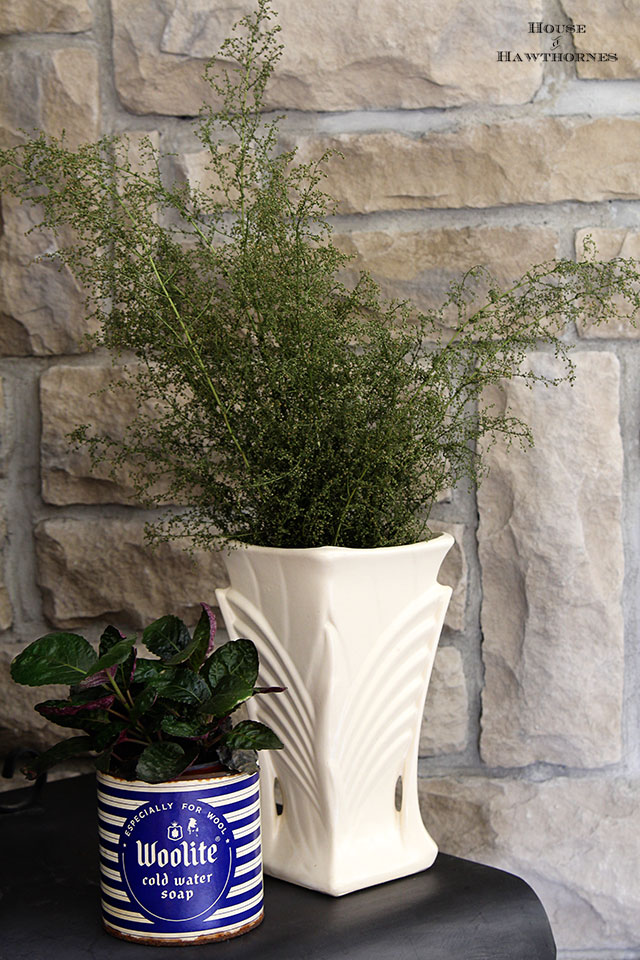 What the heck is this green stuff?
I bought a bunch of it at the fair, but now I can't remember what the guy told me it was called. Sweet something, I think. Anyone?
Besides a huge mound of pumpkins in the middle of the town square, there were lots of fall plants and Pinterest worthy wreaths.
And my favorite category . . .
Vintage Thermoses And Lunchboxes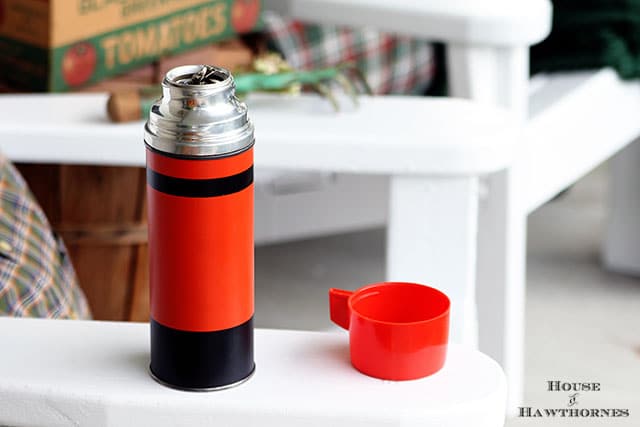 When I showed you this vintage orange and black Thermos on my Eclectic, Vintage, Farmhouse Fall Porch post last week, I mentioned it was my favorite find from the Country Living Fair.
I lied.
THIS is my favorite find.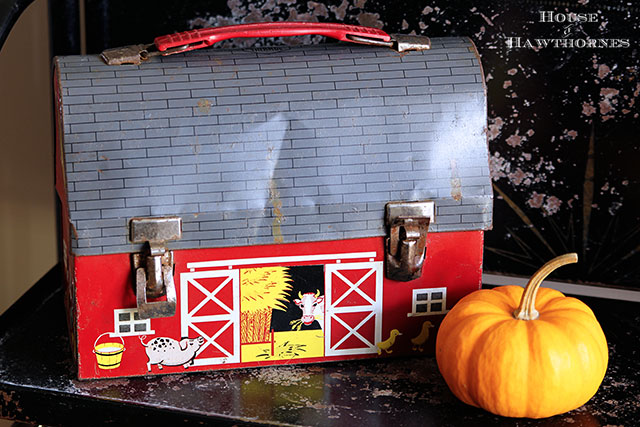 I think my love of lunchboxes and thermoses comes from me being a brown bagger in elementary school. I always wanted a lunchbox, but my brother and I always carried our lunches in brown paper sacks instead.
I'm making up for it now!
So yes, this isn't your mama's Country Living Fair.
It was pretty darn cool and trendy and right up my alley. No blue geese in sight.