I threw together this sort of eclectic mishmash of vintage stuff last week and, since I had nothing else to blog about today, I thought I'd pimp it out to you.
Just kidding, it's one of my favorite vignettes.
What's more fun that a vintage lunchbox, a camera and an old camera?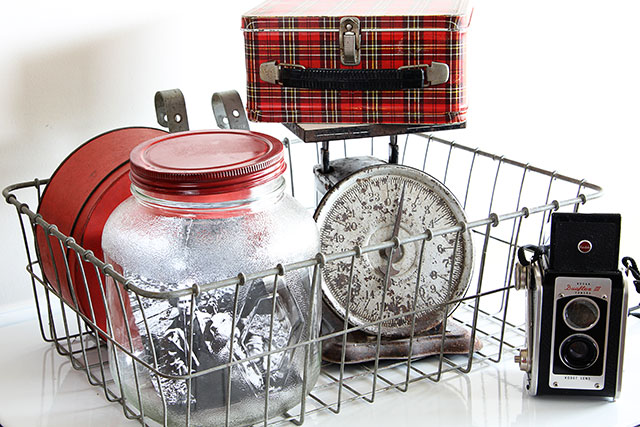 I used some of the stuff from my hot cocoa station from the holidays.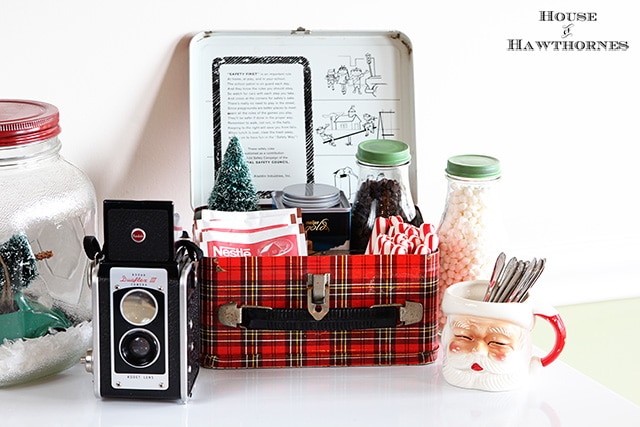 Well, I retired Santa. Since it's March and all.
But I did use the plaid Aladdin lunch box,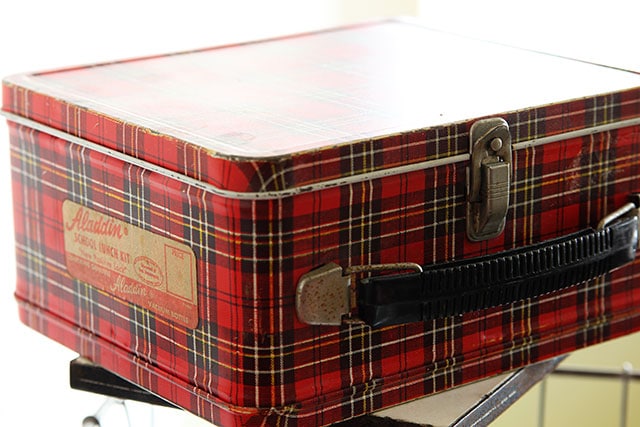 vintage Kodak Duaflex III camera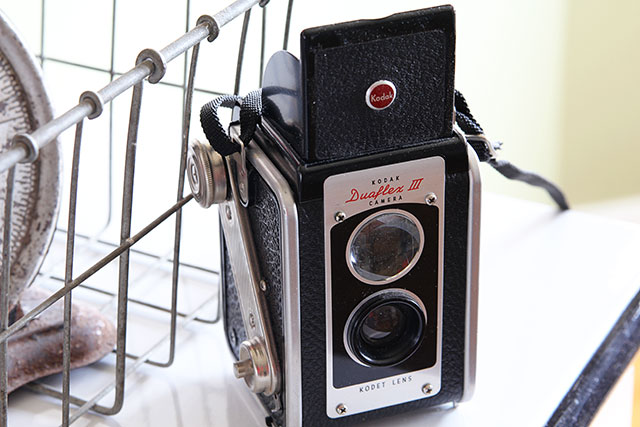 and glass jar.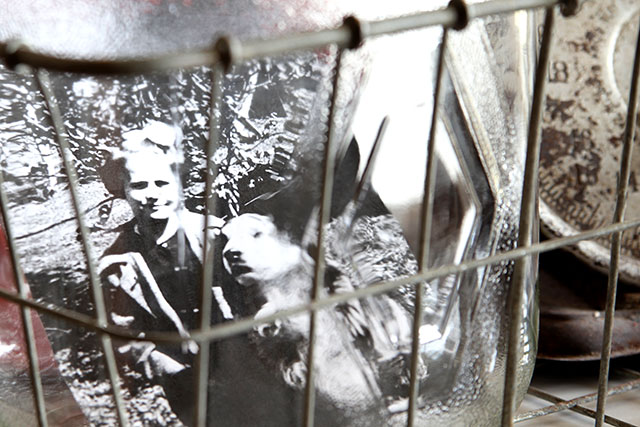 The photo trapped inside the jar is of my mother when she was about ten years old.
I didn't want the original to get damaged from the sun shining in on it, so I just scanned the original photo onto card stock and put that in the jar.
And I brought my metal bicycle basket and scale over from holding cookbooks on my kitchen counter.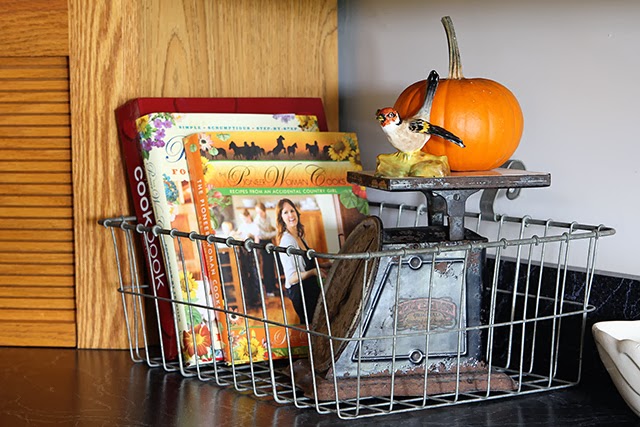 I'm pretty sure Pioneer Woman can stand up on her own.
Nothing better than a rusty, crusty old scale in a metal basket to get the creative juices flowing.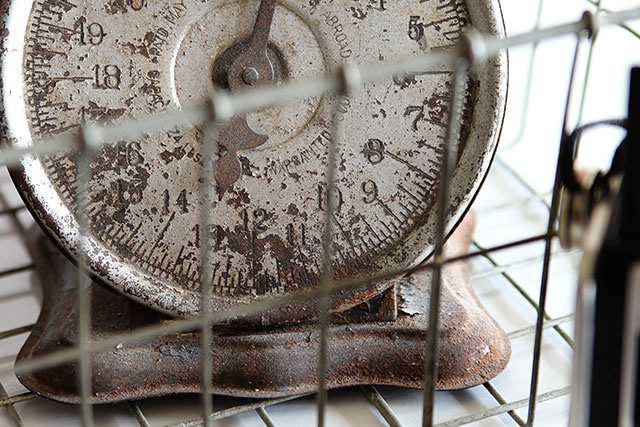 OK, I know I haven't been real chatty these last few weeks on my blog. Or on your blogs. Or on your comments.
I've been preoccupied with stuff around here.
My little guy has been having some health issues. Nothing major, just additional things we deal with because he has cerebral palsy and was a preemie. But I've had my heart and head immersed in sorting those new things out.
I don't mean to be vague as heck, but I just don't generally talk about my son on my blog and if I got into the whole story, we'd be here for six hours. At least.
Just wanted to let you know that I'm going to take a week or so off from blogging to get things back to normal around here.
I need a heaping dose of normal about now. See you soon.