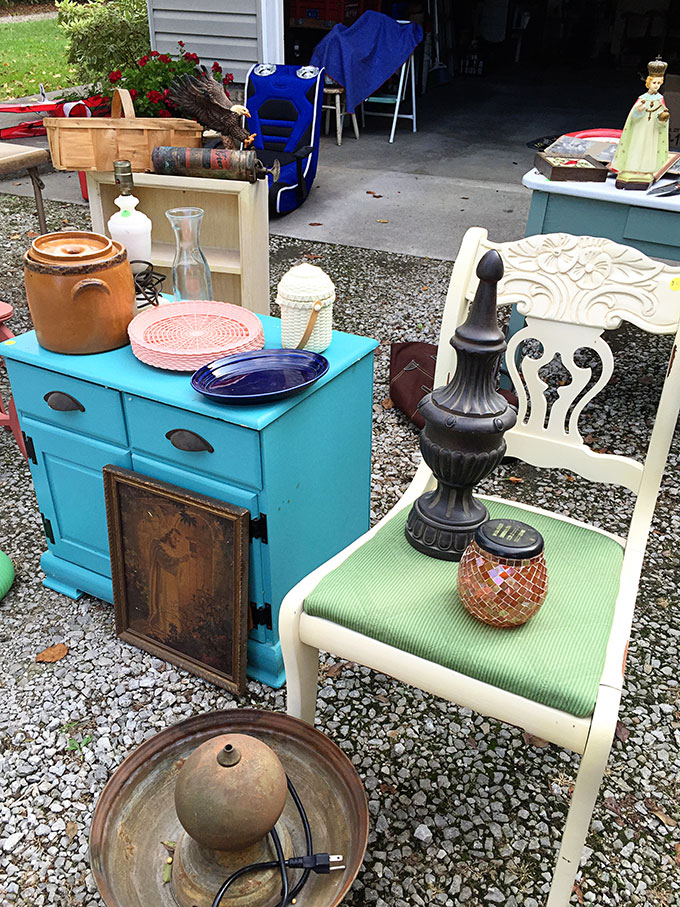 Just popping in to tell you that my blogging friend, Rachel Teodoro of RachelTeodoro.com (formerly Holy Craft) has written an ebook of garage sale tips called The Ultimate Garage Sale Handbook.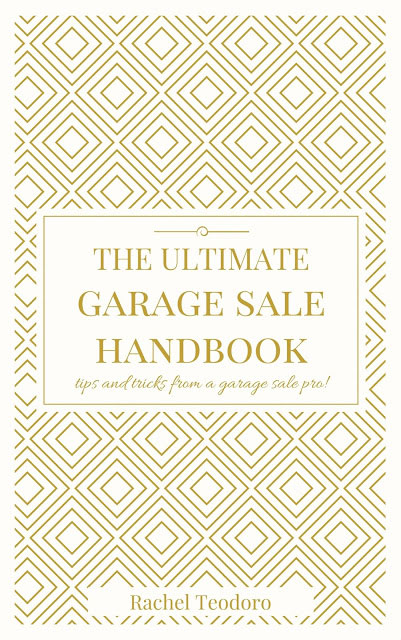 Rachel is a life-long garage sale junkie (she actually planned her anniversary trip itinerary around a killer garage sale in her area, so she wouldn't have to miss out on the sale – that's DEDICATION) and she has some great ideas for both buying from garage sales and planning your own garage sale.
And let's not get into semantics here. Some people say garage sale, some people say yard sale.
Me? I just say get out of my way, I'll knock you to the ground to grab that vintage picnic basket type of sale!
It's all good in my book (or her ebook)!
Some of the chapters I especially liked where:
Garage Sale Lessons For Kids – There are so many life skill lessons you can teach your kids while out garage sale shopping with them. Really, no need to pay for college later down the road when you can pack a full semester of Economics 101 into a few hours on a Saturday morning.
How To Buy Used Clothing – I normally overlook the clothing at a yard sale, because I'm busy digging for retro and vintage items. No More. This girl is going to browse through the clothing tables and see what she can find!
The Art Of Negotiating – I have to admit I am a poor negotiator. Terrible, actually. I tend to get so excited about finding a great deal that my skipping up to the cashier table with a stupid grin on my face probably gives me away. But Rachel has some great tips on getting the best deal you can.
So if you're interested in learning more about how to do garages sales from both the buyer and seller sides of the rickety folding card table, check out Rachel's ebook.
Ebooks are digital versions of books you download online. There is no physical book to hold and caress and smell. Not that I like to smell books or anything ((sniff, sniff)), just wanted to be clear about it being a digital version. 
In other garage sale news, our town had their semi-annual neighborhood garage sale this weekend.  And it rained most of the time!!!
A garage sale loving girl just can't get a break around here.
I do have high hopes for the Memorial Day weekend sales though!